I know that not everyone is a fan of Instagram. Maybe you think it's nothing but a self-loving brag-a-thon where people pretend their lives are more retro and cool than yours.
I totally get that.
But here's why I love it.
Mary Evelyn can get a little um… crazy in the summer. And by "crazy" I mean that she spends about 40% of her summer worrying that she hasn't taken sufficient advantage of the time (talking about myself in the third person distances me from the shameful lunacy that is my summertime self). Some common moans heard around our house this time of year are as follows: "I only took Sim to the zoo THREE TIMES! I only made homemade ice cream TWICE! What a waste! Did we even make lasting family memories this year??"
Seriously, if the sunshine-police had a prison, I would be locked up for sure.
Summer is very high-stakes for me. I know it won't last forever. I know time is running out. I feel like Captain Hook getting chased by that tick-tocking crocodile, but without the cool ocean breeze to cheer me up. My summertime theme song is "Under Pressure" when it should be "Surfin' USA" (except that I live in Ohio, but you get my point).
And just when I'm about to cry tears of self-loathing, just when I see a back-to-school advertisement and literally throw up a little in my mouth, Instagram comes to my rescue.
What do I mean I haven't "done"enough this summer? What do I mean I haven't "taken advantage"?
According to Instagram I have:


Made Ice-Cream because I am awesome
Gone on walks in the sunshine
Gone on multiple dates with my husband
Girl talked late into the night with friends
Learned how to make iced-coffee (thanks, Pioneer Woman!)
And it's all true.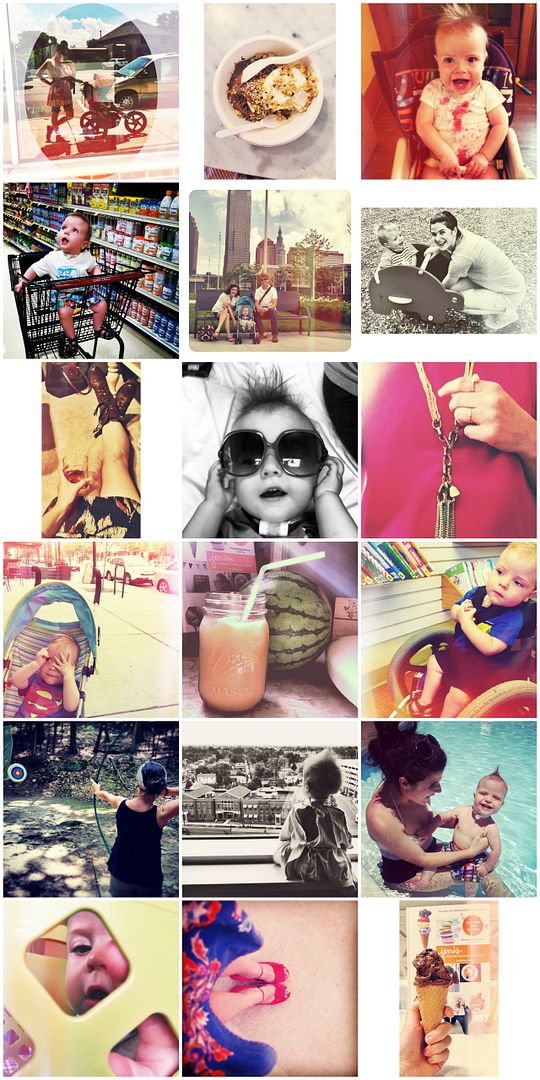 Who cares if we didn't go to the beach and if we watched a lot of Sesame Street? Who cares if most of our days were spent around the house? Who cares if I only read one book from my stack of five? This is my first summer to be home with Simeon. It's the summer he learned to give kisses. It's the summer he got his first leg braces. It's the summer of zoos and libraries and spending time together.
How do I know?

Instagram told me.