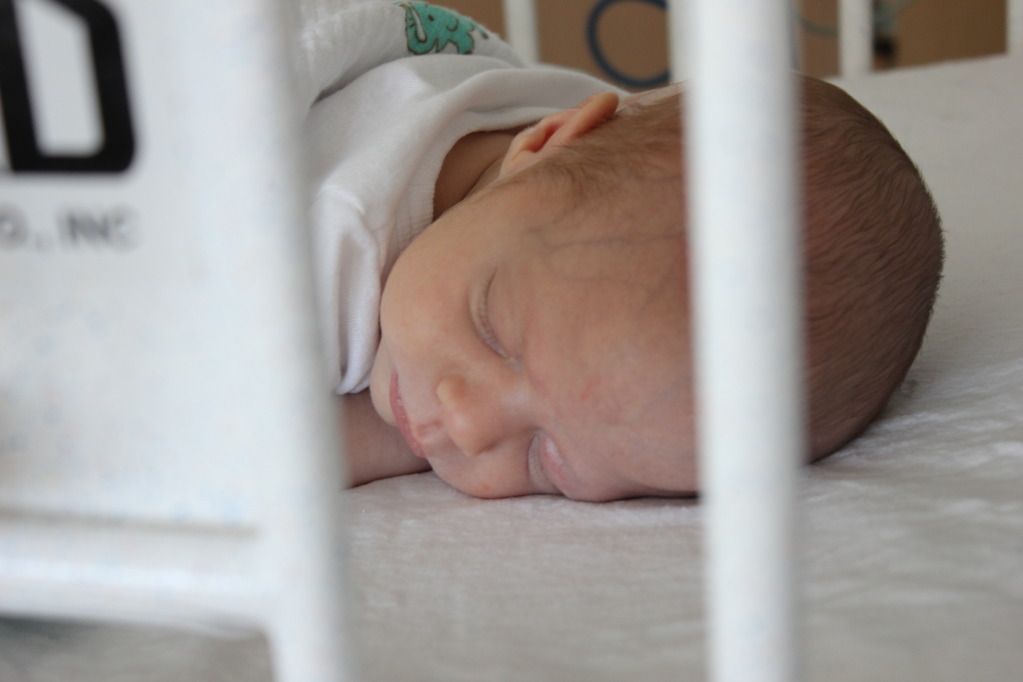 I don't have too much time but I want to update everyone on our current state of affairs. Last night we were readmitted to Children's Hospital. Here's the scoop:
I have been concerned about Simeon's breathing issues since we first brought him home from the hospital. I mentioned this in a previous post but Simeon takes regular pauses in his breathing as he is falling asleep. I was told this was pretty normal but couldn't shake the feeling that something wasn't right. Since then, Simeon has developed stridor (noisy breathing) that you can hear when he nurses and for about 20 minutes after he has finished nursing. All of this combined to make me one worried mommy.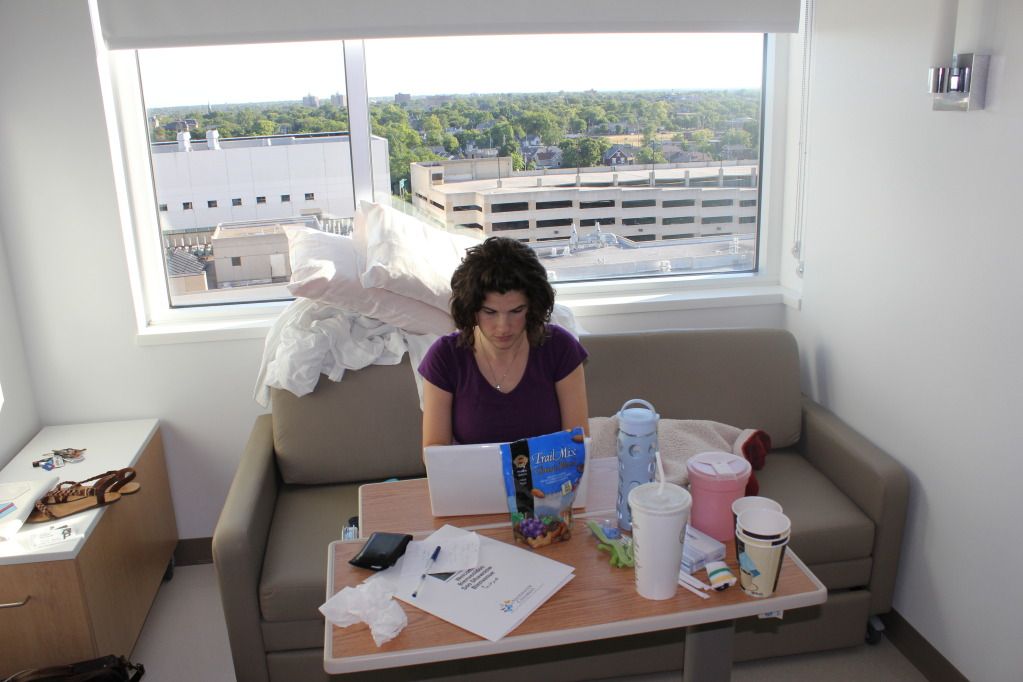 We went to see the pediatrician on Monday. I took a video of Simeon breathing with stridor so she could hear it. I also clarified my concerns regarding his respiratory "pauses." I told her that Simeon isn't just pausing when he breaths. He isn't holding his breath– he is trying to breath (I can feel his chest heaving up and down) but no air is going in. This, combined with the stridor, was enough for our pediatrician to call Children's Hospital and ask that we be admitted.
The doctors' main concern is that Simeon is struggling to breath. He has been hooked up to a monitor that watches his oxygen level. This level should be between 95 and 100, but when he fell asleep last night, cradled in my arms, his level dropped to 71 on two different occasions. This is pretty dangerous and Simeon briefly turned blue around his mouth before his oxygen level rose back to normal. Now, that's enough to make any parent wig-the-heck out.
Today:
We will be seen by the ENT (ear, nose, and throat doc) who will conduct tests to see if Simeon is aspirating when he swallows, which could be causing the stridor.
They will look at Simeon's airways to see if there is anything abnormal.
Simeon will get an MRI to look at his Chiari II malformation. This malformation is common in people with SB. Basically, the cerebellum and a portion of the brain stem descend into the top of the spinal column. This means part of Simeon's brain isn't quite in the right place and may be under pressure. Most people with SB do not have any symptoms associated with their Chiari but those who are symptomatic have breathing and swallowing issues.
The ENT will use a scope to look at Simeon's vocal cords. Vocal cord paralysis can be a symptom of the Chiari as well.*
Simeon's issues could be caused by a structural problem with his airway, such as laryngomalacia, they could be a result of his Chiari malformation, or they could be caused by something else altogether. If the Chiari is to blame, then Simeon will need to undergo brain surgery. The procedure is called a decompression and would hopefully take pressure off of this area of the brain.
Please keep us in your prayers. I'll try to update when we know more. For now, we expect to be here in the hospital for most of the week at least.
PS: The good news is that we are in the new wing of Children's Hospital and it is faaancy pants!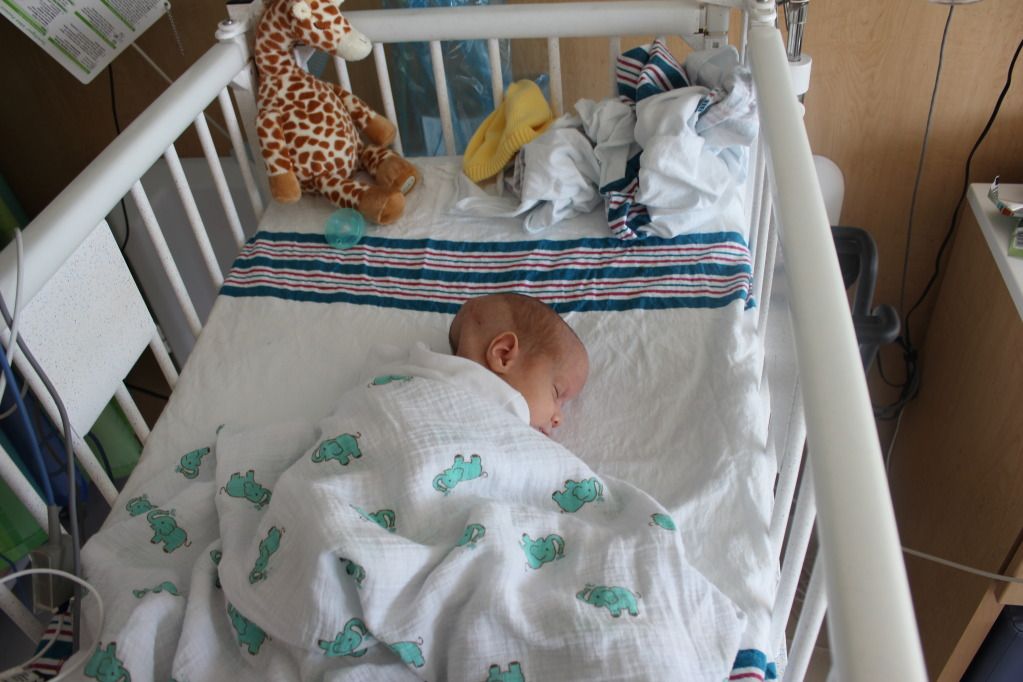 *The ENT just scoped Simeon and his vocal cords are in tip-top shape.