In the midst of our RSV excitement, we decided to take a little weekend getaway to ease the stress. We wanted to go somewhere relaxing. Somewhere beautiful. Somewhere full of life! A place that could make our troubles melt away like a wicked witch in a rainstorm…
I know. I know. The Cleve might not seem like an ideal vacation spot but when your dad lives there and it's his birthday you may just decide the trip is worth it. Dad and his lovely wife Deborah moved from rural Pennsylvania to Cleveland in January and have set themselves up in a super swanky loft condo while they look for a more permanent residence. And I mean swanky– like urban and hip. Like cooler than my house. Like a you-can-hear-the-booming-music-from-the-restaurant-downstairs-at-all-hours-of-the-night-but-you-are-way-too-cosmopolitan-to-mind kind of cool. Nice work, grandparents!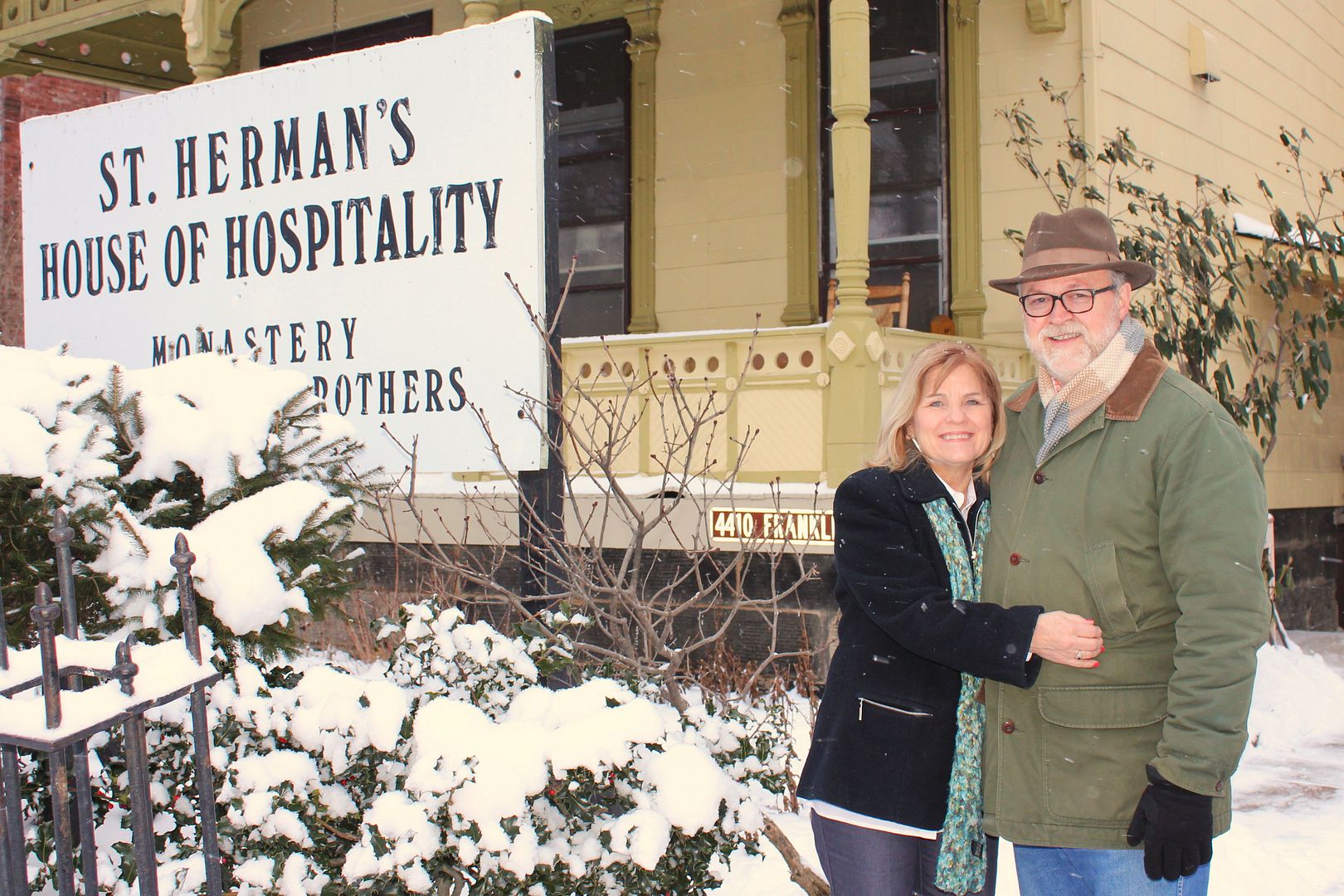 Earlier this year, my dad took a job as the director of St. Herman's Orthodox House of Hospitality, a home which serves the poor and homeless in the Ohio City area. The 23 residents of the shelter serve breakfast, lunch, and dinner 7 days a week to local families and neighbors in need. That's a lot of food! St. Herman's House is funded by the Orthodox Church and is a wonderful ministry with lots of friendly faces and interesting stories.
St. Herman's House Highlights: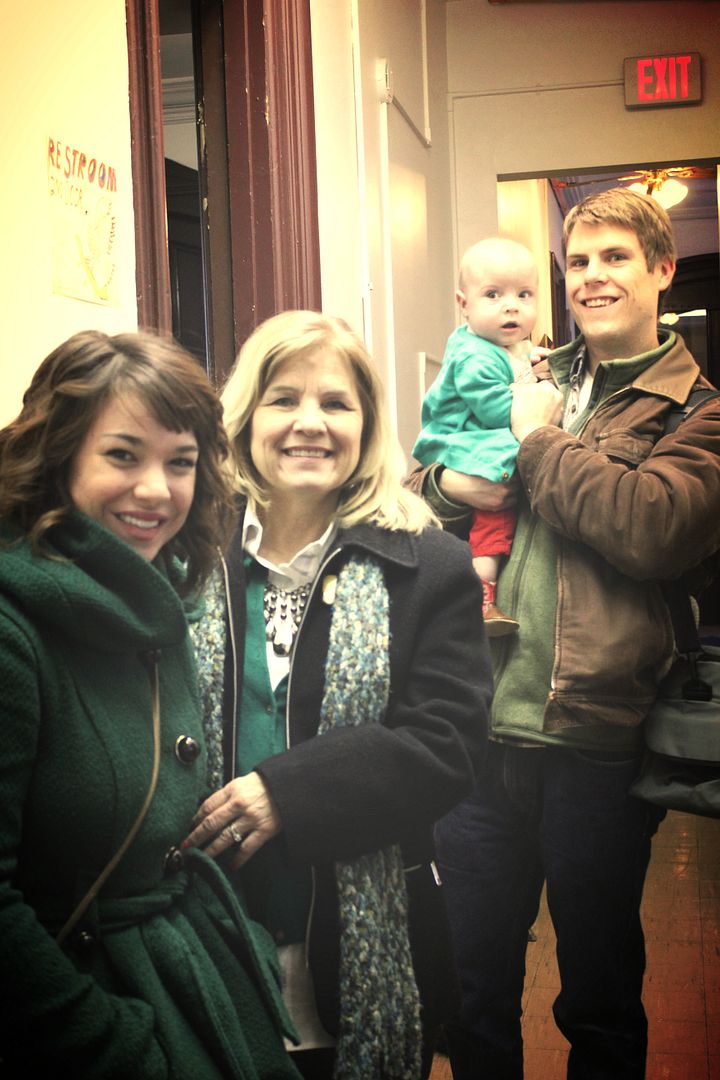 An old piano for family sing-a-longs and Mr. Roy (head of the welcome wagon) to practice his skills.
Fr. Ephraim, a jolly monastic who, upon being asked how he was feeling, exclaimed "Happy in the Lord!"
Rolf, who uses his art to create pretty landscapes… and funny signs for the bathrooms.
Cute dogs!
Marty who reads the Psalms in such a nice way– you can tell he means it.
Friendly Candace
H. Paul Finley (that's my dad, y'all!)– who is just the most handsome grandpa around. Plus, the guy's a hoot.
We saw the sites, ate yummy food, drank delicious beer (well, Daddy did– Mommy prefers bour

bon)

, and (most importantly) slept in. It was lovely.
Here are some photos from the trip…
Aunt Juliana enjoying the snow
Sim at St. Herman's House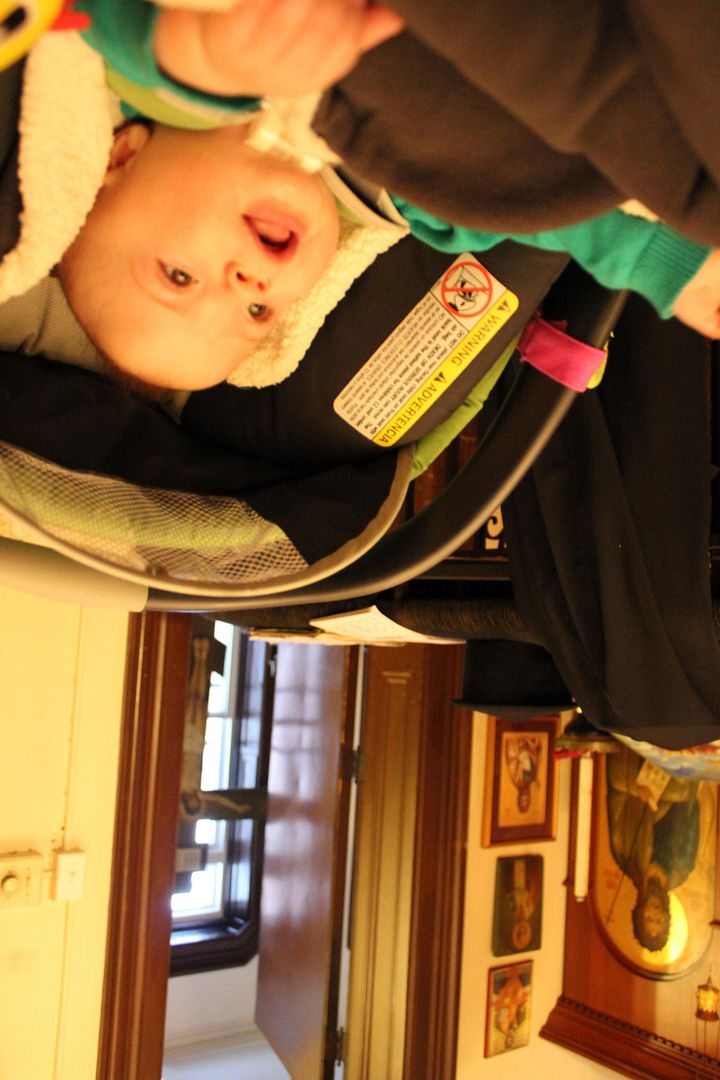 Auntie Read Aloud
Two Dudes in Hats
What is with this face?!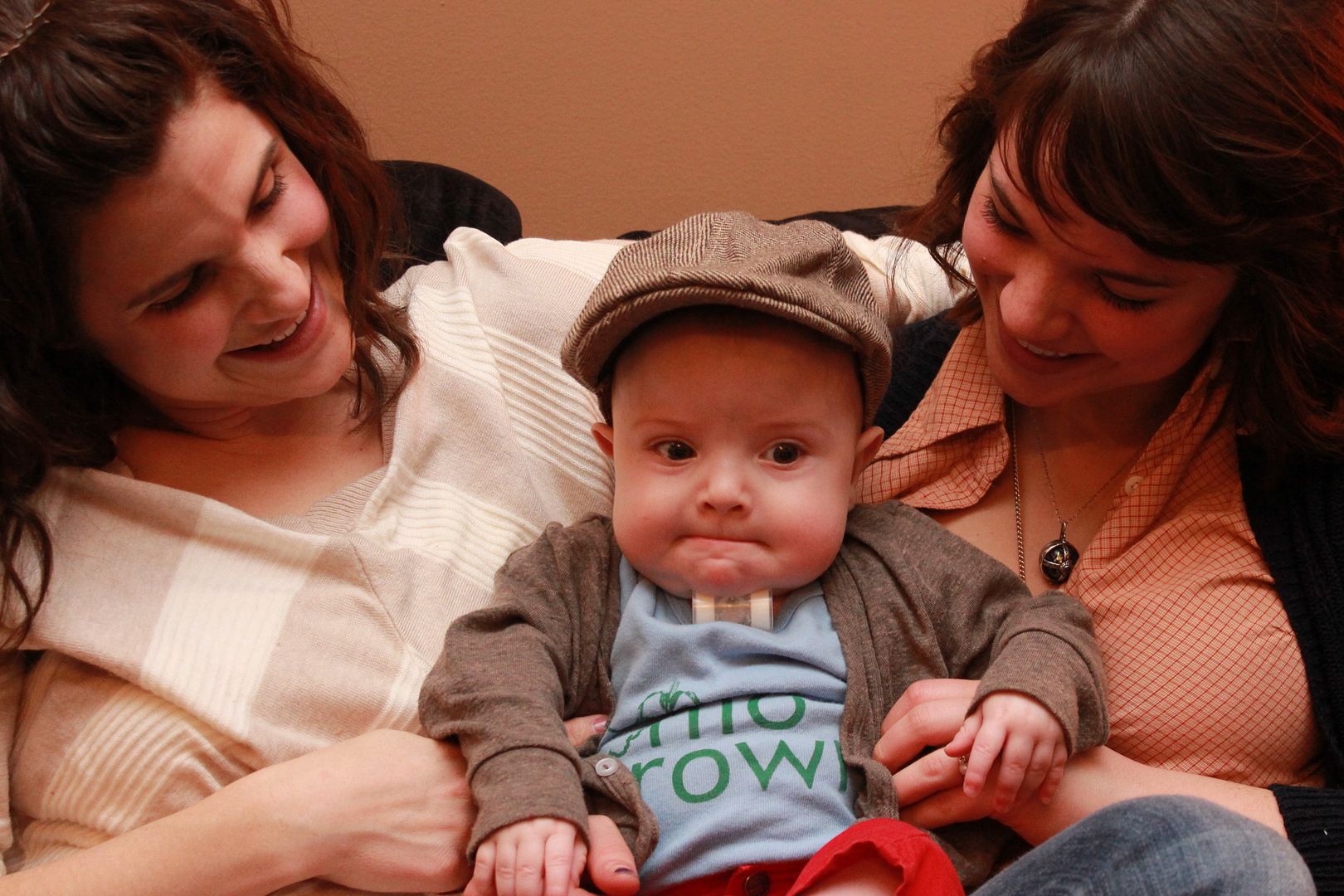 Mommy trying to remain calm while Sim terrorizes the table and tries to eat everyone's jewelery.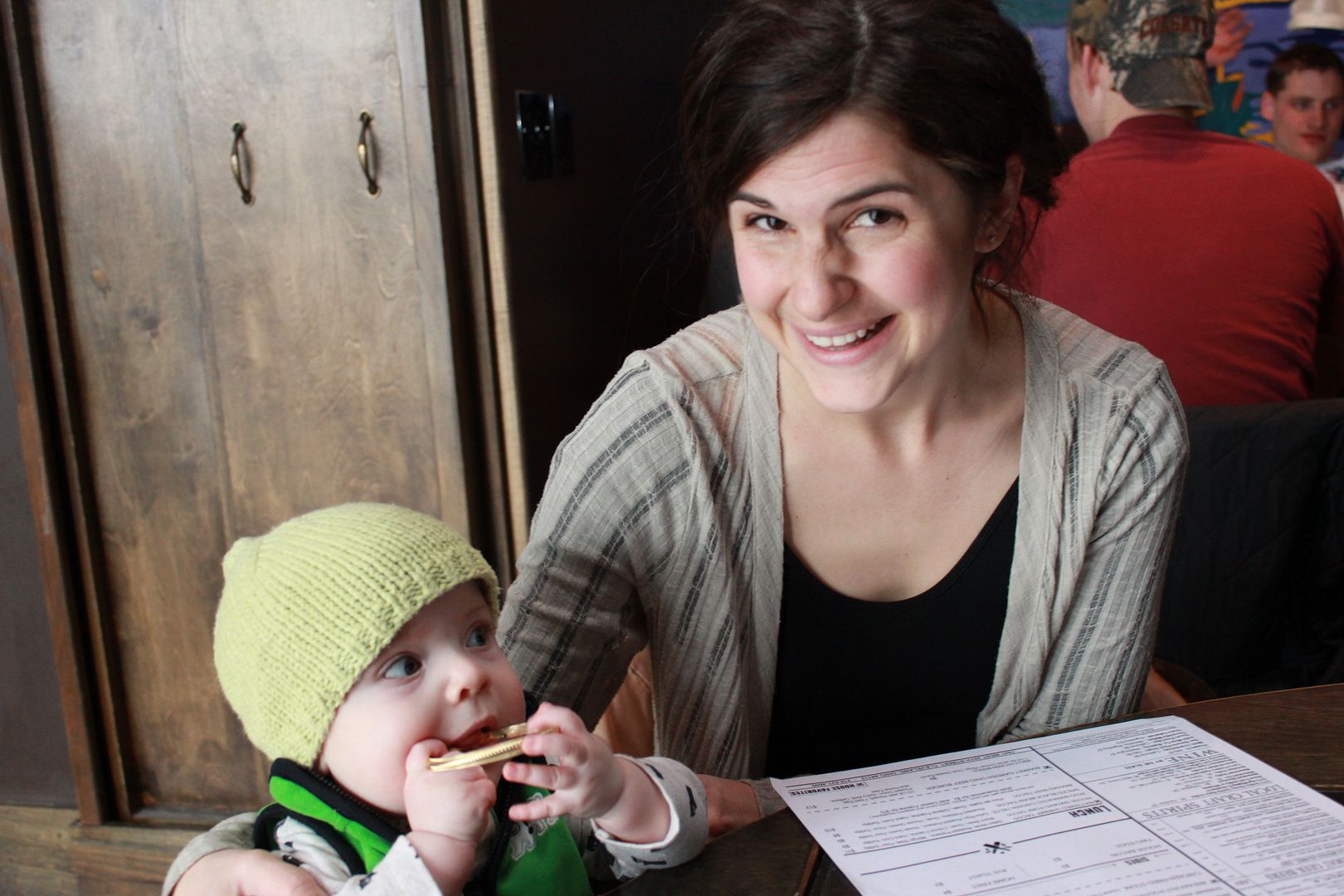 And possibly my favorite photo from the trip…
Sim getting all snuggly with his Aunt
Cleveland! Th

e Smiths thank you!