After my son's diagnosis, the Internet and I got very cozy. A large part of my pregnancy was spent surfing around in search of stories like ours until, eventually, it became a daily ritual. I read blogs, I joined a Facebook group and a Baby Center Community board, I sent emails to a few parents, I even started writing our story and sharing it with close family and friends.
When your child is diagnosed with spina bifida, it's easy to feel isolated– isolated from other mothers, isolated from friends, even isolated from yourself and who you were before diagnosis day. It's an identity crisis of sorts and, for me at least, knowing that a community existed, full of people who were not just living this life but thriving in it, made me feel like maybe I could learn to thrive, too.
Then Simeon was born and things were good. Then they were bad. Then they were life-threatening. That's when the Internet saved my son's life.
Strangers on the Internet knew my son was in danger before the doctors did– and I think that's kind of amazing.
When we brought my son home from the NICU, 14 days old and looking like a baby-shaped peanut way down deep in his car seat, we did not plan on visiting the hospital again for a very long time. We just wanted to be home, to adjust, to learn how to be three instead of two.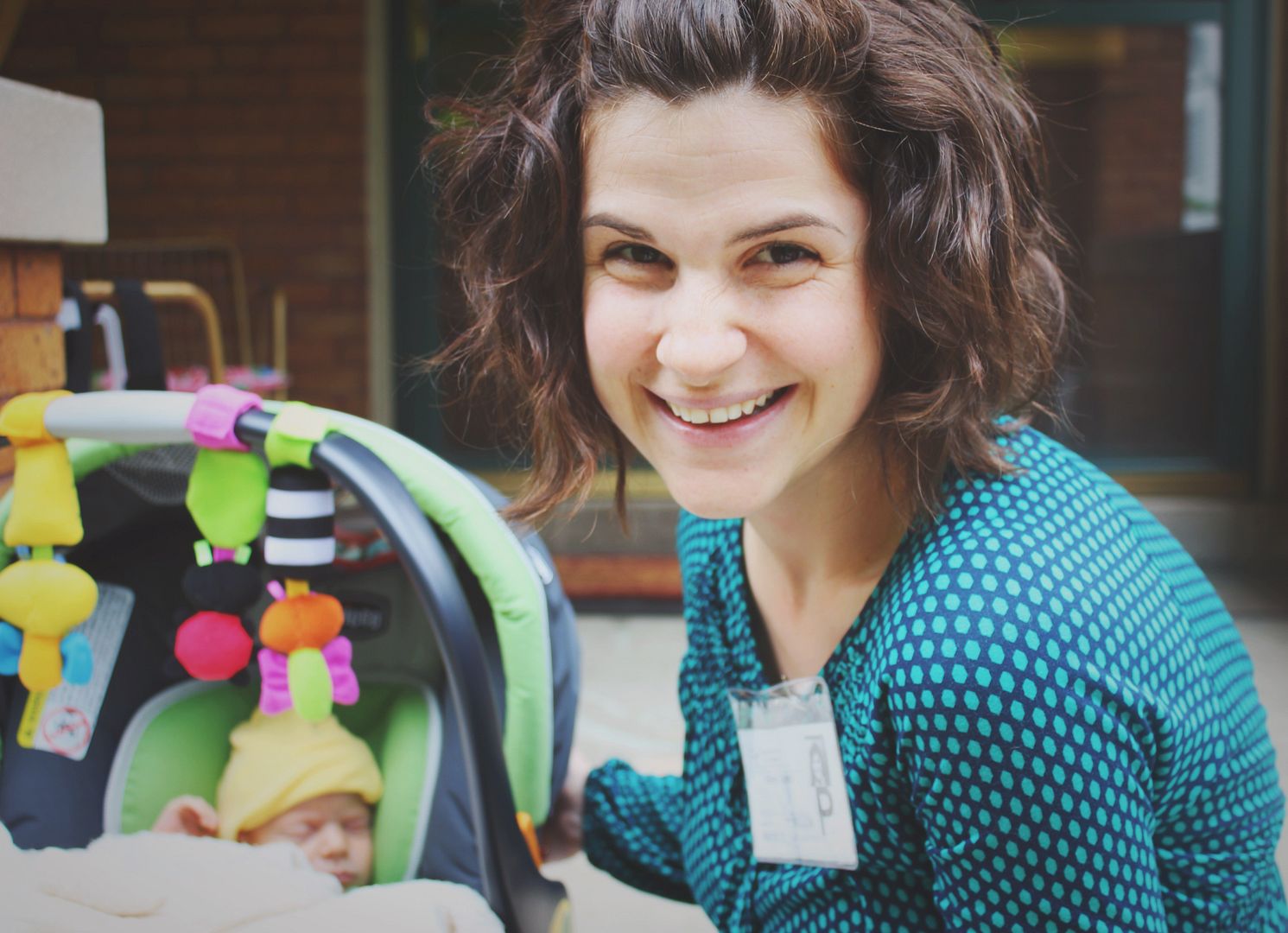 And for a little while, that's exactly what we did. We fumbled through late-night feedings and (non-existent) sleep schedules. We practiced diaper changing and bathing and looked out the window wondering if we would ever rejoin the land of the living. We learned that the witching hour is totally real and that it makes you want to leave your baby on the neighbor's porch with a note safety-pinned to his onsie that simply reads, "Good luck, Suckers."
That first week was good– and then I realized that something was wrong.
In the beginning, it was a creeping feeling that came on during nap time and in the wee hours of the night, but it steadily grew into a deep-rooted and quiet terror that I just couldn't shake. Something was wrong with my baby. Something more than his diagnosis. Something big.
I distinctly remember watching my son during nap time and thinking, "Aren't sleeping babies supposed to be cute? I feel like my kid just looks strange when he sleeps…" Because he did. During waking hours, he was active and darling and pink as a pig but when he slept? He looked unwell– pale and sickly and fragile somehow.
So I started watching him sleep– for hours. Perched on my bed, I held a watch in my hands and timed each of his noisy breaths. Four breaths– then a pause. 5 breaths– then a pause. I timed them all. Then I called our pediatrician. "Sounds like periodic breathing– very normal."  A few days later, I told the nurses at spina bifida clinic. "Periodic breathing– very normal." I tracked down any medical professional I could find, hoping they would put my mind at ease, but they all said the same thing: "Periodic breathing– very normal."
I tried to let it go– but I just couldn't.
For a full week, I slept with my arm thrown over the side of my son's bassinet so that I could keep my hand on his chest and be sure he was still breathing. I felt like I was going crazy.
That's when, in desperation, I turned to some strangers online. More specifically, I asked the Spina Bifida Kids community group on Baby Center's website. I described the symptoms, just as I had described them to our doctors and nurses, but within minutes I was getting a very different response than what I had heard from our medical team. These people were asking questions, and providing encouragement, and getting down to business.
"Call your neurosurgeon…"
"I don't want to scare you but…"
"I would strongly recommend taking video of what he does when he's in a deep sleep… and emailing a short clip to the nurse…"
"I think you are right in pursuing it further and making sure it's really ok."
Maybe I wasn't crazy after all? So, the next time Simeon went to sleep, I took a video of him breathing and drove it over to my pediatrician's office.
We were admitted to the hospital that afternoon.
That night was the first time I saw my son turn blue.
Two weeks later he was diagnosed with obstructive sleep apnea.
Two months after we were admitted, he had a tracheotomy.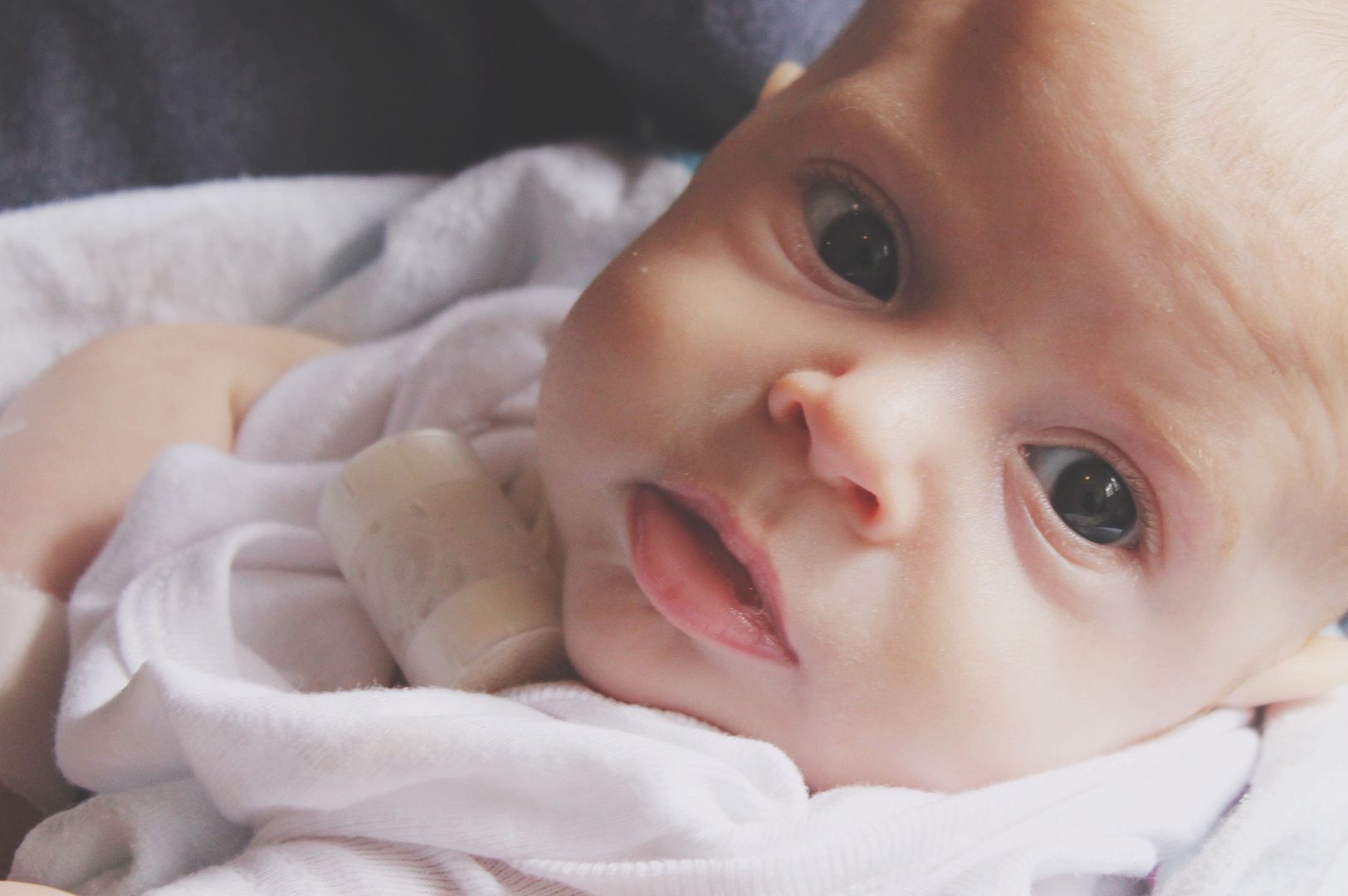 An online community of strangers saved my baby's life. Maybe that sounds dramatic, but I'm not so sure it is. Without that advice, without that push, without that band of digital brothers to back me up, I'm not sure how long I would have waited to pursue things further. I might have waited until it was too late. I might not have acted on my own.
It takes a village to raise a child but it takes a large metropolitan area to raise a child with spina bifida. 
I found my people online.
One of the first things I tell newly diagnosed families is this: find your community. Seek out others. Connect with parents and families and those who have been there. These are the people who get it. They are the ones who will be your sounding board, who provide comfort on rough days, and who have stood where you are standing. Your doctor might be an expert in his field (neurosurgery, urology, etc.) but these people are experts in the field of spina bifida parenting. Without these digital connections, I might have wilted under the strain of our diagnosis. I might have believed the lie that our lives were over. I might have lost my son, too.
Lots of people wonder what spina bifida looks like.
For us, it looks like friendship. It looks like connection. It looks like community.
((Find a video of Simeon's trach journey HERE and his eventual decannulation HERE))
Has anyone else been rescued by the Internet community? As a parent (whether your child has special needs or not), do you feel you need community in order to survive this parenting gig?