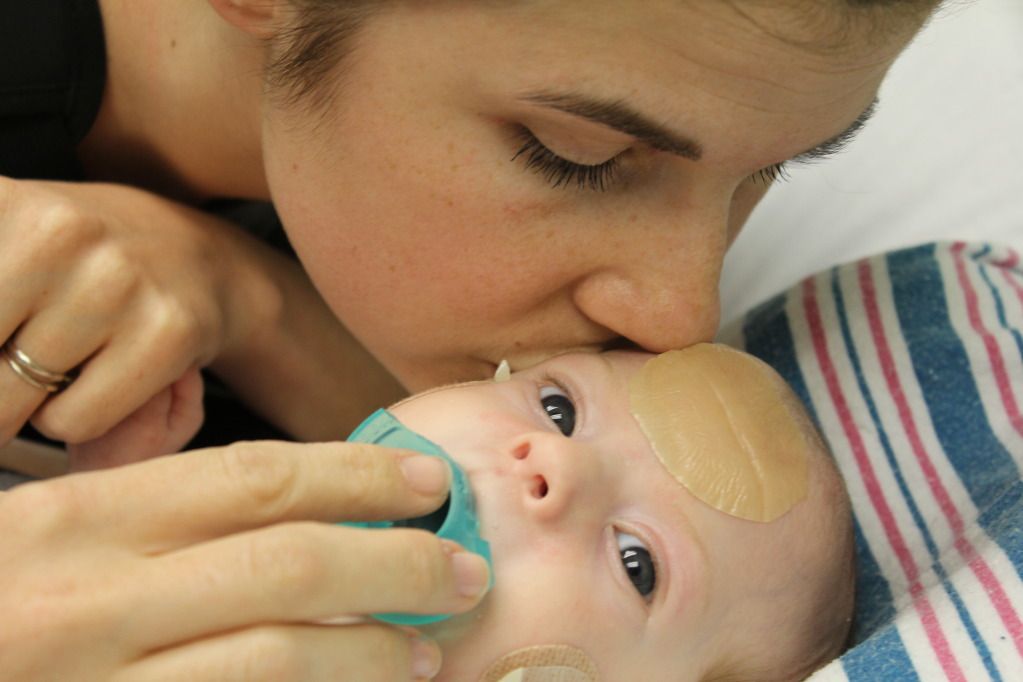 I remember waiting in line for my first real upside-down roller coaster.  I was at Disney California Adventure Park with some of my best buddies from high school.  I've never been a fan of roller coasters– I'm more of an eat-my-way-through-the-park kind of gal and theme park gastronomy doesn't pair well with the classic coaster loop-the-loop.  I'm not sure who suggested we hop in line for the California Screamin' but I was too embarrassed to admit my terror at the idea of coming face to face with all I had eaten that day.  To be completely upfront, even at the ripe old age of twenty-nine, roller coasters make me think I'm going to die.  I was afraid I'd shame myself by shouting something like "This is the end!" in front of all the other doomed passengers.
The line was long and the waiting was agony.  Each step brought me closer to the inevitable and I worked up a pretty good stomach ache pondereding the certain death that awaited me.  "Maybe I can duck out and say I have to use the restroom… or that I'm not feeling well… or I have to make a phone call" I thought.  Check you later suckers!  But no– I stayed in line, boarded the vessel, pulled down my flimsy bar of protection, and rode that coaster.  And you know what?  The line was worse than the ride.
Having our child get a tracheotomy was kind of like that.
The waiting, the what-ifs, the fear of the unknown, the hope that somehow we can duck out or something else can be done– by the time we made the decision to have a trach placed, I had really worked myself into a tizzy.  I fought against the idea.  It seemed too unfair, too disruptive to our lives, too terrible all around.  And then we made the decision, walked Simeon to the OR, put our faith in our fabulous ENT doctor, and rode that coaster.  And it was scary, and it was tough, and it isn't over yet.  But you know what?
The line was worse than the ride.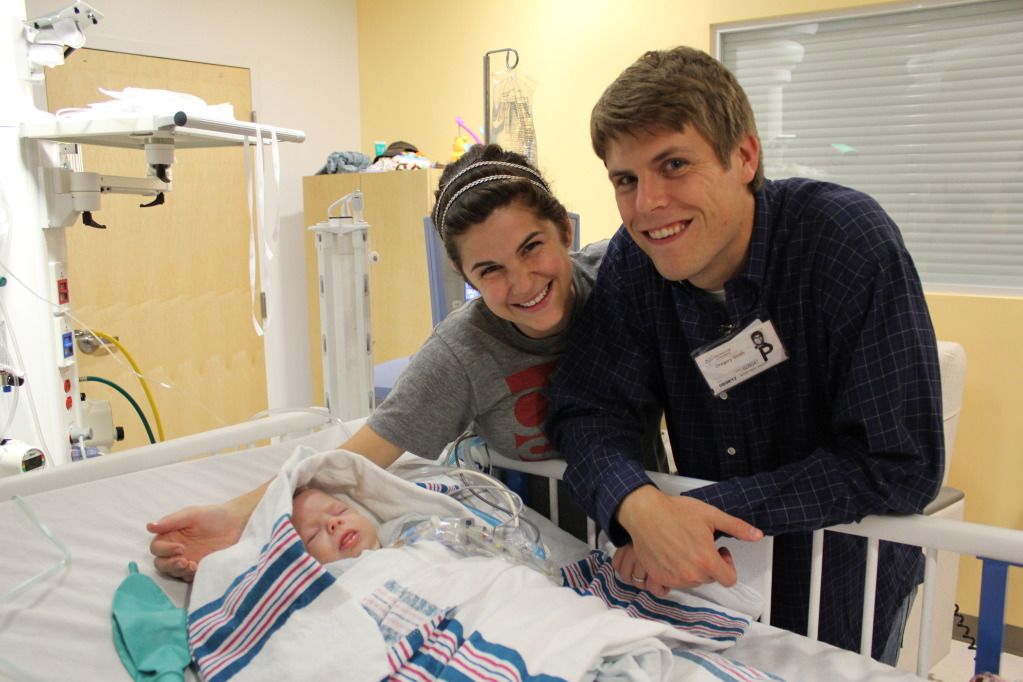 And now for a ton of pictures…
Dr. Elmo prescribes lots of snuggles. But will insurance cover such invasive treatment?!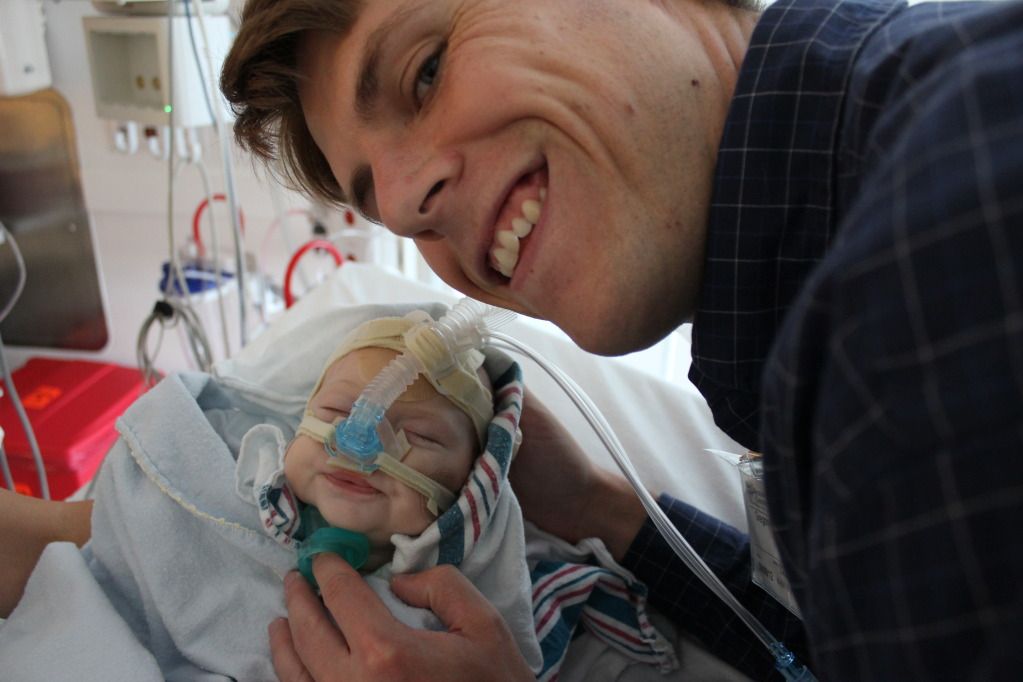 Simeon was on the CPAP for a while. He was not a fan.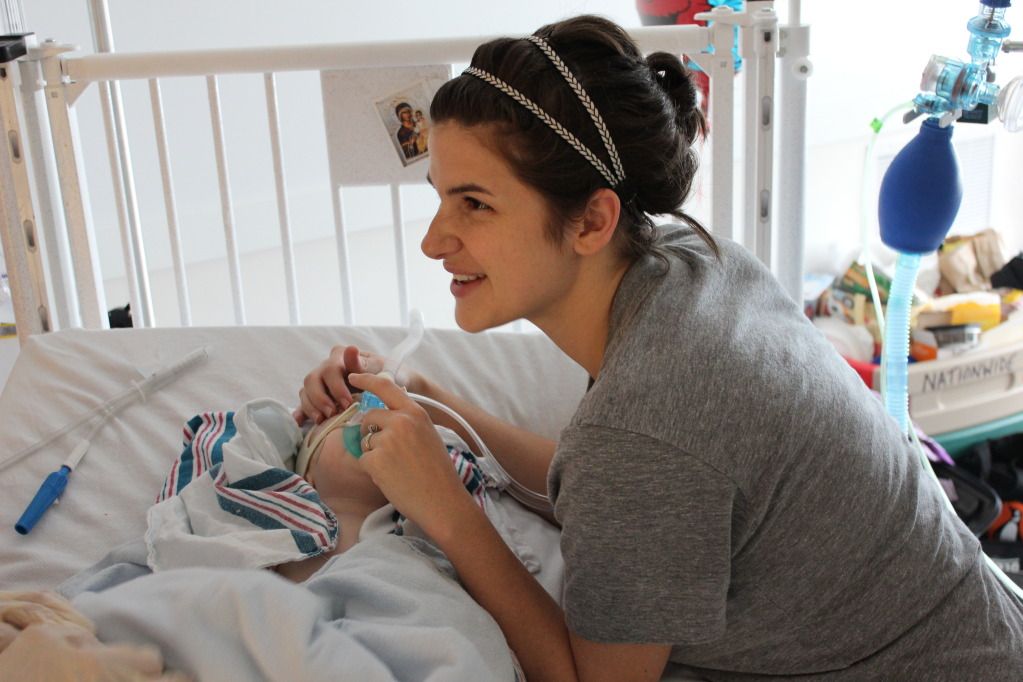 About to leave for the operating room.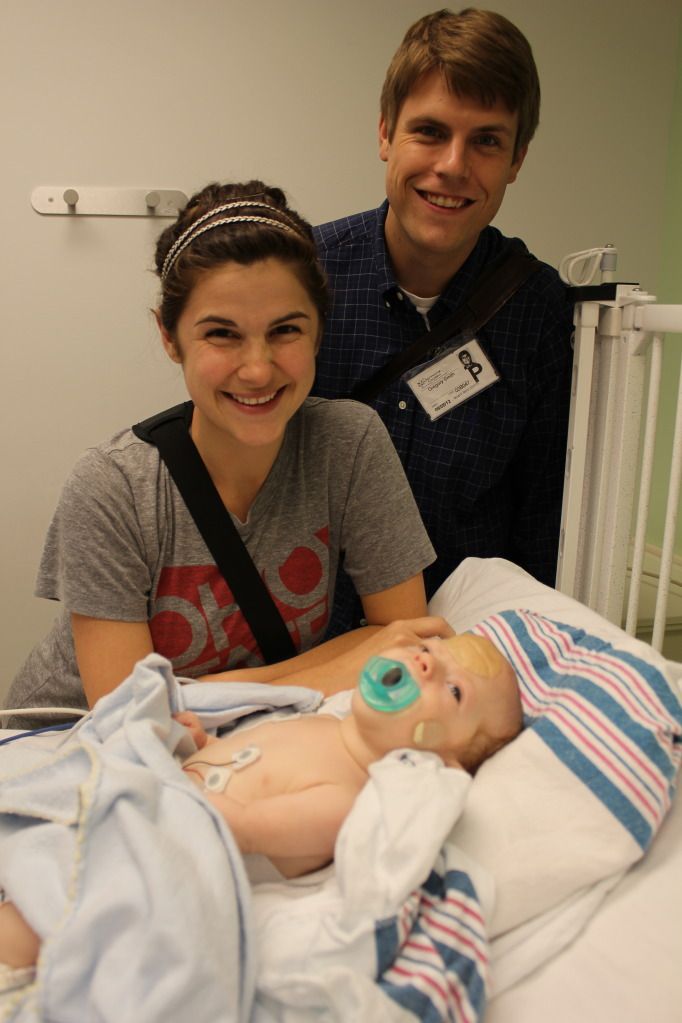 The Smiths prepare for surgery!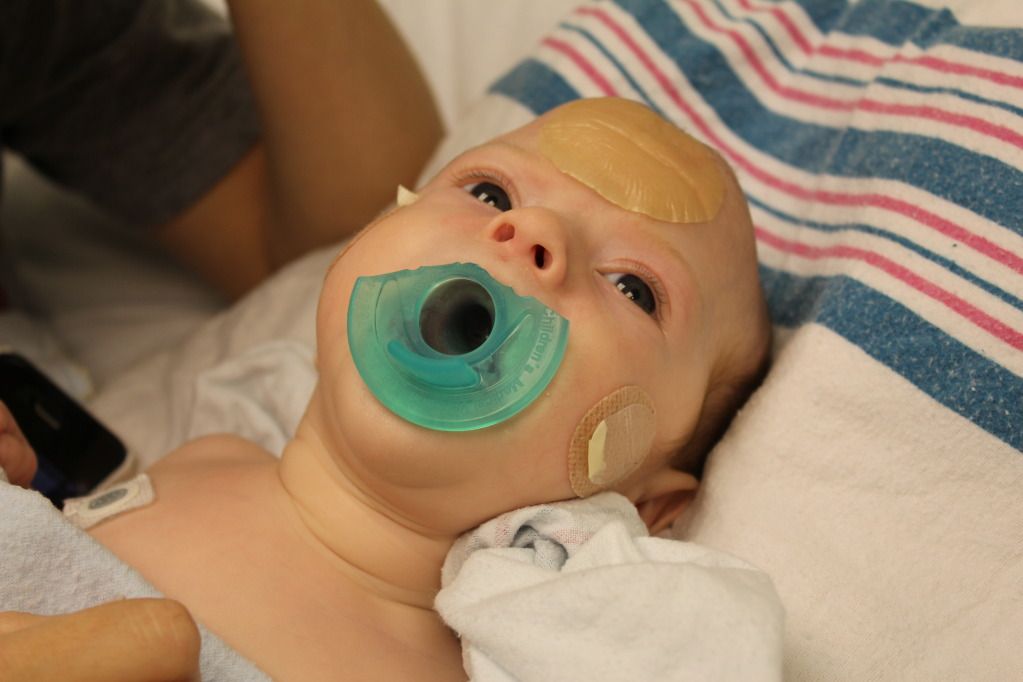 See that sweet little neck?  I kissed that place silly.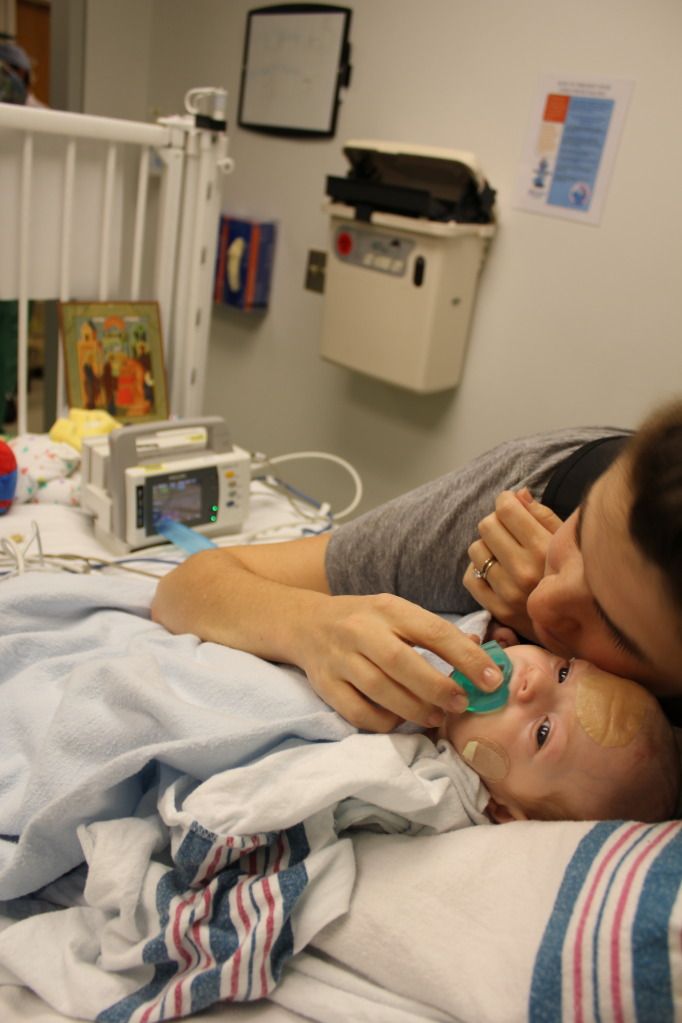 Last minute snuggles, per Dr. Elmo's orders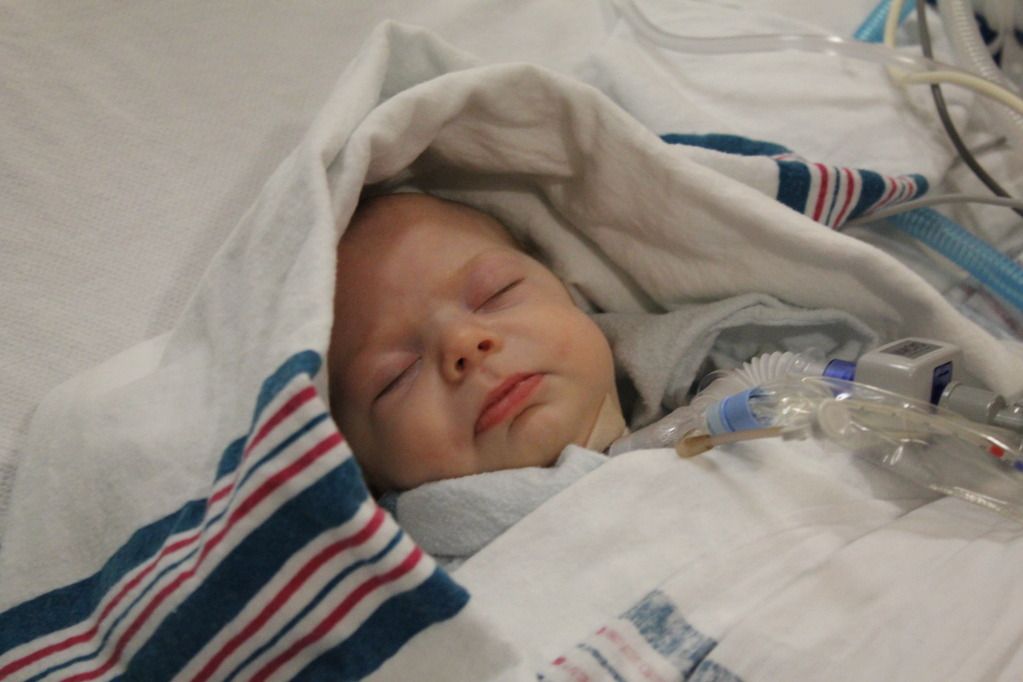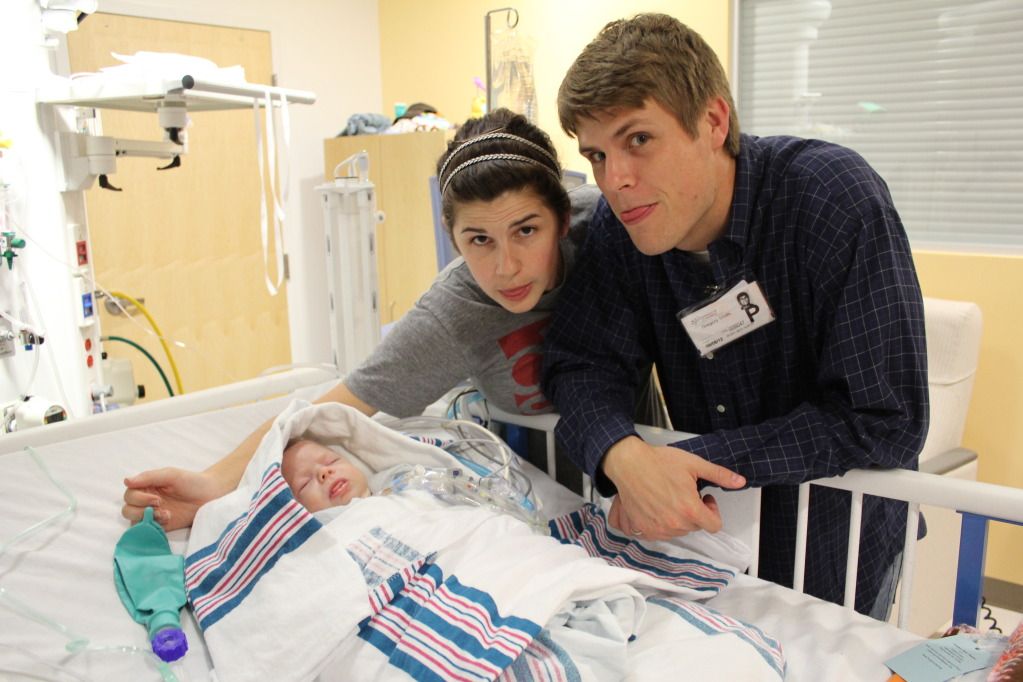 When one When one of us has a silly face, we all have a silly face.  It's only fair…
Thanks Uncle Joel for distracting my mom and dad with all your funny jokes!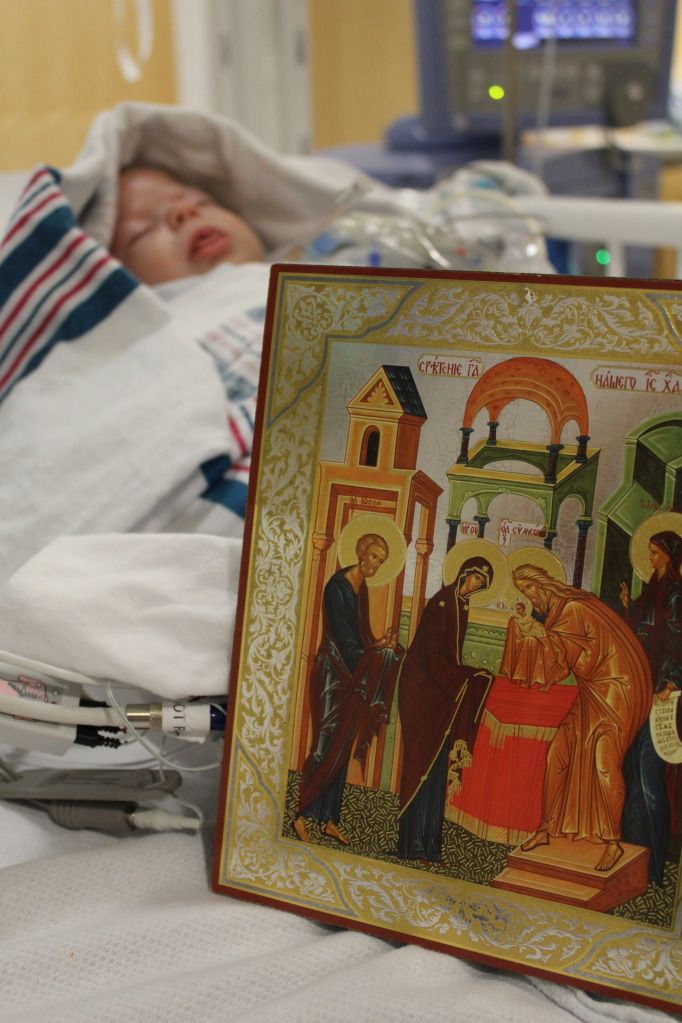 "C'mon, Dad!" Simeon says. "I'm trying to breath here!"