This morning I woke up and was all like, "Oh right! I'm supposed to be blogging up in here!"
Look y'all: it was Christmas. No-holds-barred, no-rules-apply, don't-tell-me-what-to-do Christmas. To be honest, I didn't have any updates, deep thoughts, or wit to share. I decided to take a week or two off and it seems I failed to mention it to you (dear, reader) because frankly, you're not the boss of me. Also, because YOLO <— (which is so 2013, BTW).
But here we are in 2014, so I think it's time we selected our new family motto.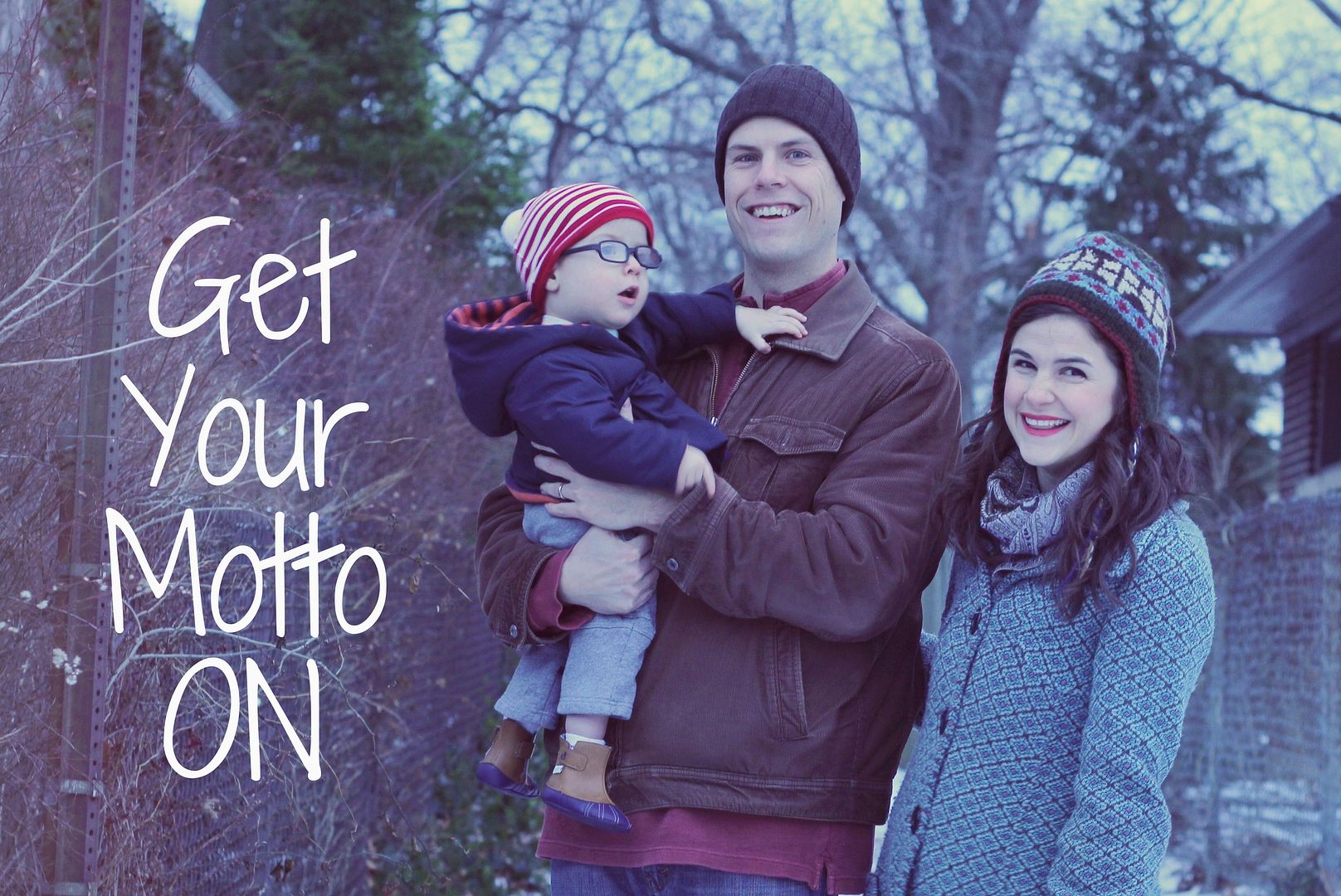 You may recall our tradition of creating a Smith Family Motto from this post last year, which also includes some delectable nude-baby shots and reminds me of how chunky our main man used to be (delicious!). Your can read my motto criteria here, in case you're interested in having a family motto of your own (which you should because it's awesome).
Here's a recap of our mottoes from years past:
No Excuses– 2010/2011 (most often used when avoiding dishes, exercise, and dissertation writing. It was selected twice because we liked it so much)
Eureka!– 2012 (used frequently when Greg was looking for work or upon locating any lost object)
Don't Stop Believing– 2013 (used when trying to accomplish impossible tasks. Keeping the house clean, for example)
And now, I give you the family motto 2014
(thigh-smacking drumroll, please)…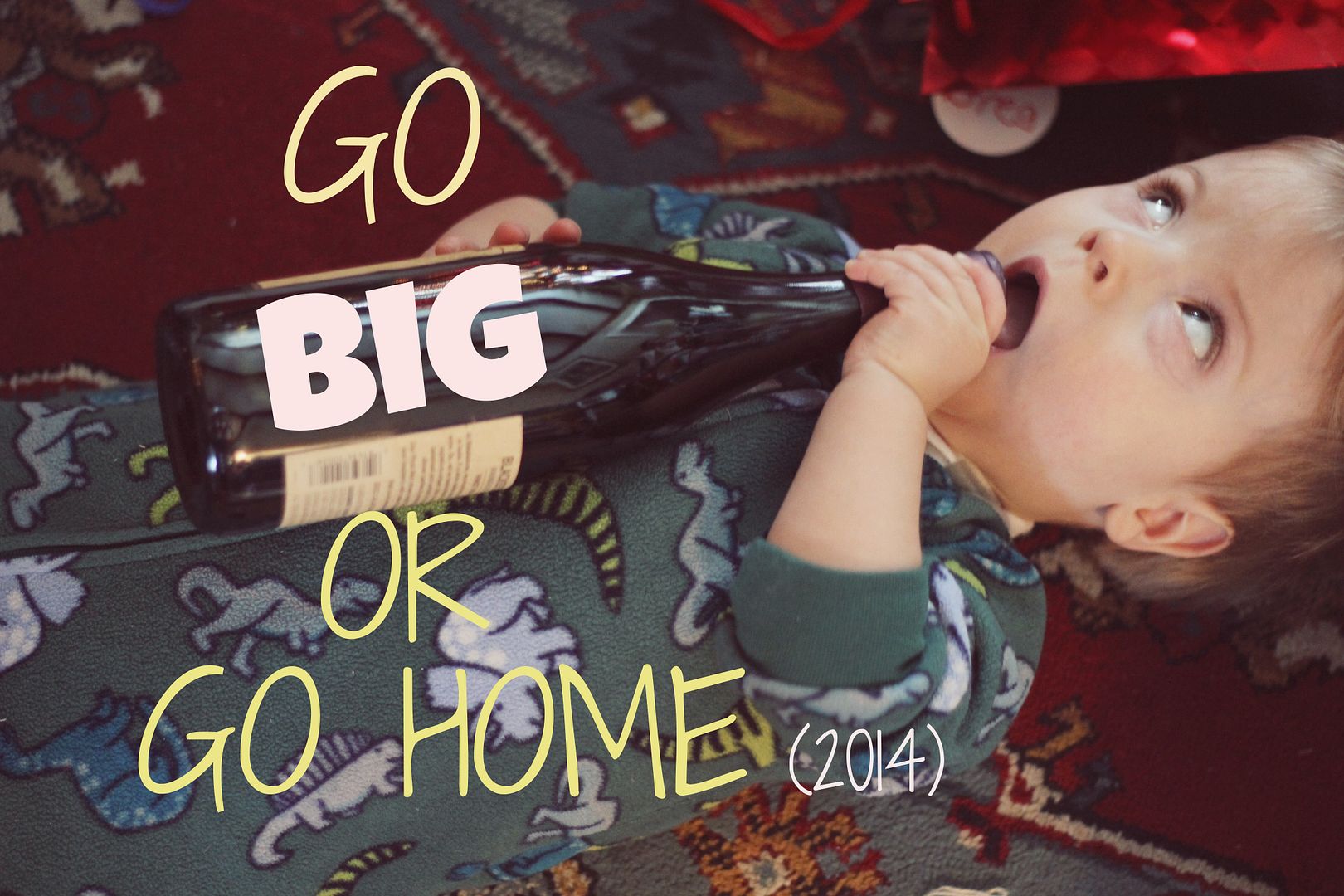 This is what happens when Sim goes digging in Mommy's stocking. This better be the last time I find him laid out on the floor guzzling spirits…
I'm pretty sure "Go big or go home– 2014" will serve us well on trips to Dairy Queen or when we hit our favorite all-you-can-eat fish n' chips joint. But I'm crossing my fingers that Sim will ignore this particular motto during hospital stays. We shall see…
And since I abandoned this little space for the past two weeks, here are so photos to catch you up on our holiday adventures and on Sim's Christmas swag. Kid made out like a bandit!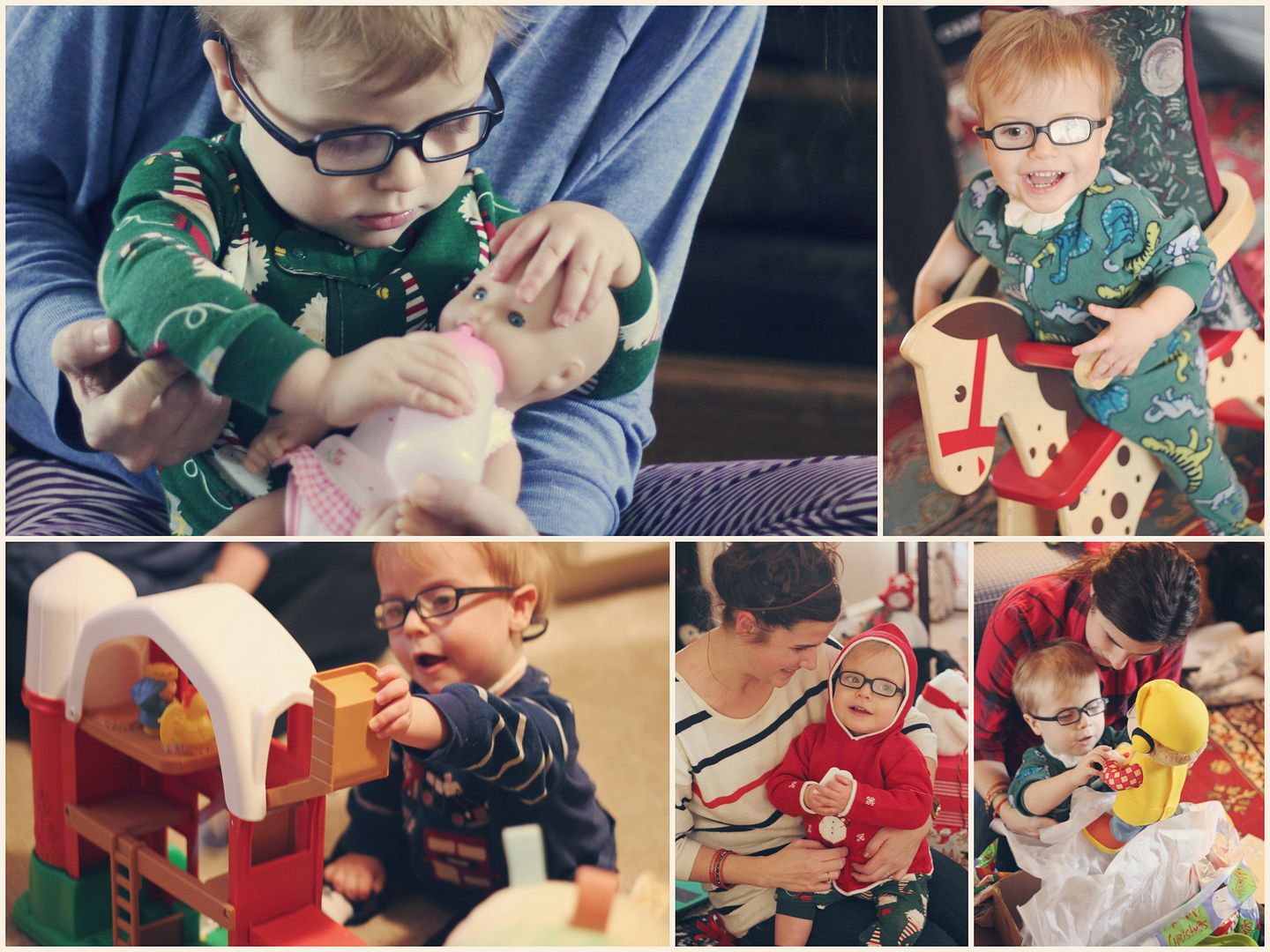 The Little People farm ruled the day and honorable mention goes to Sim's new baby doll (which he spent the day alternately nurturing and throwing headfirst onto the floor). Babies having babies isn't generally a good choice but in this case I think we'll let it slide. Watching my son feed that thing was so darn cute it gave me palpitations.
He found the above Bob-the-Builder doll terrifying and endeavors to climb my leg whenever it's near– so much for becoming a handyman.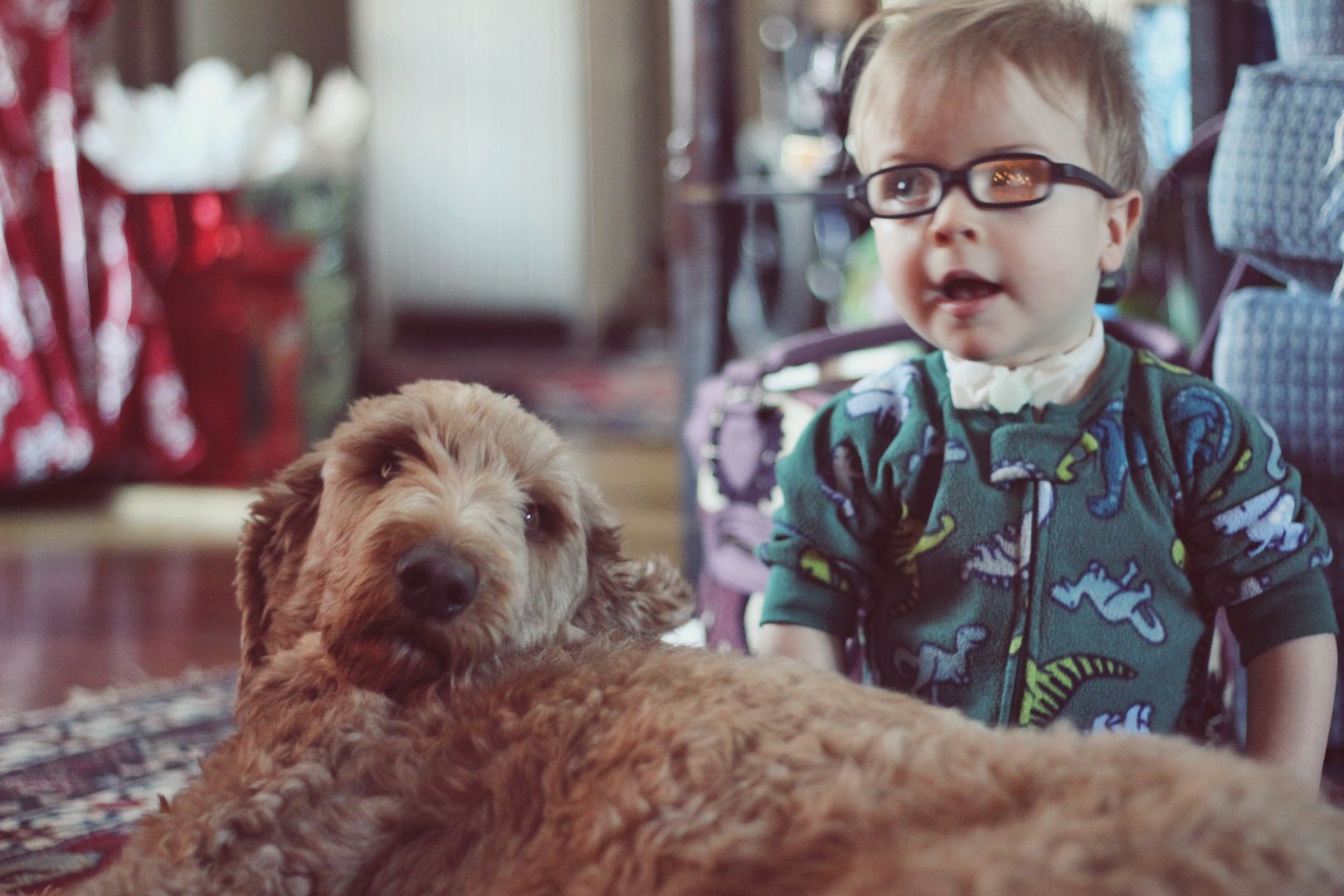 Sim reunited with the woman in his life, although I fear there may be trouble in paradise. June-dog grew to loathe Sim's persistent advances and sudden thumping "pats." Casanova, he is not.
Aunt Juliana returned from her study abroad in India and gifted everyone (including the babies) a pair of these amazing slippers. Warning to everyone involved: there are no rubber treads on the bottom. People were slipping, sliding, and dropping like flies all weekend. Way to make everyone look foolish at Christmas time, little Sis.
Auntie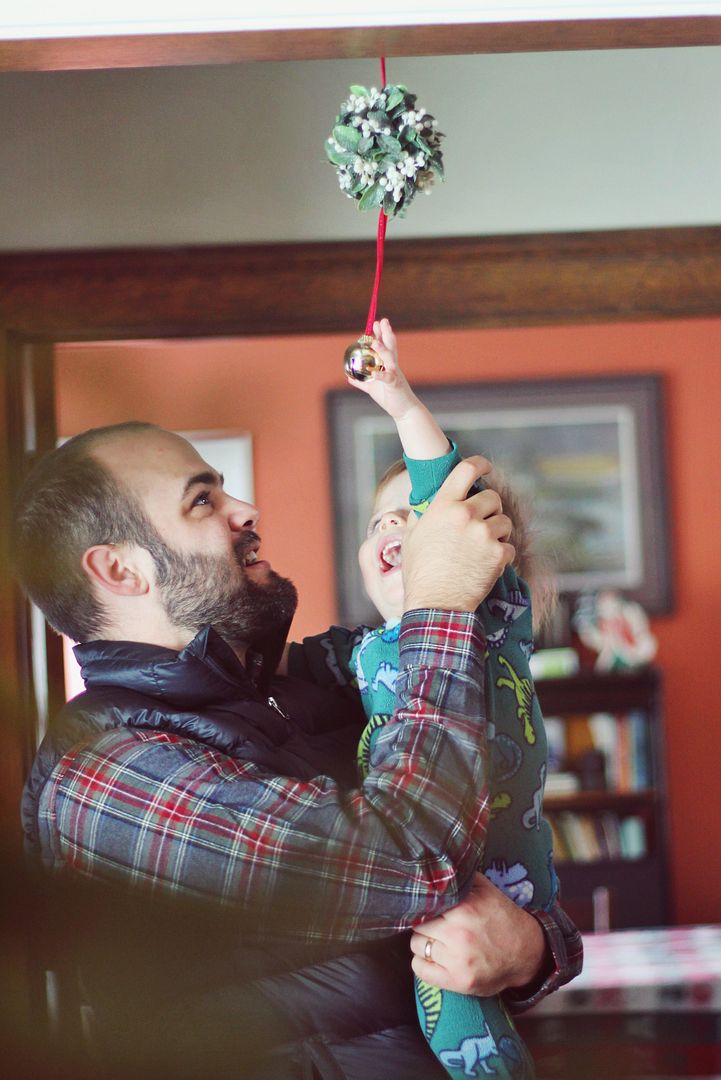 Uncle
Uncle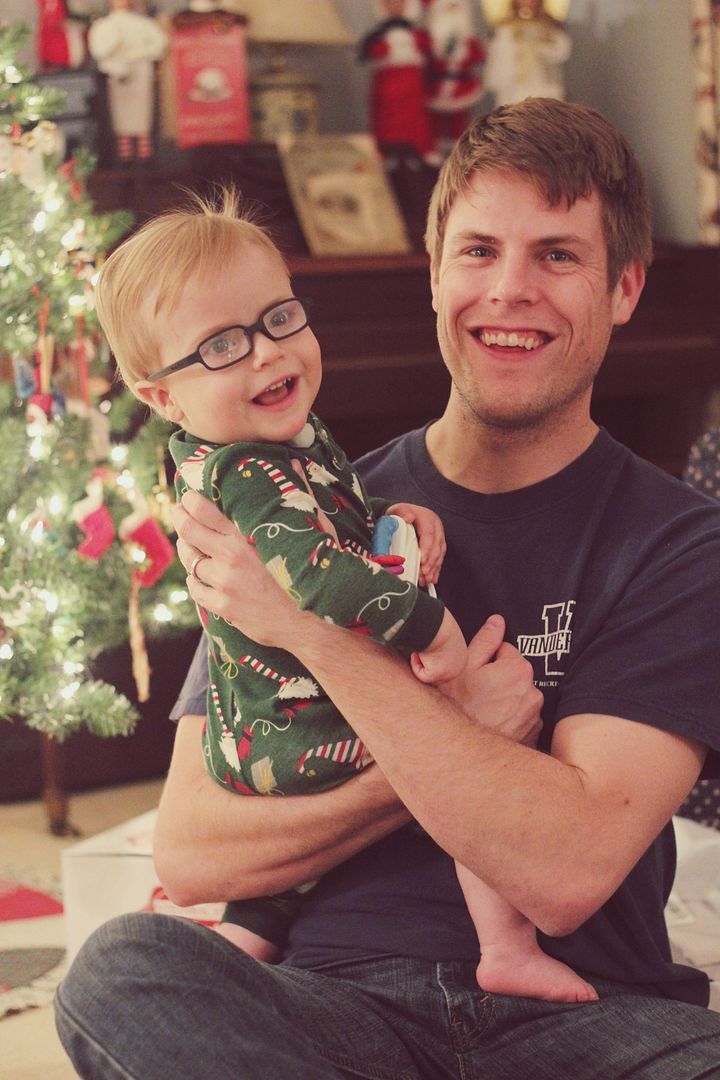 Not to toot my own horn but those are some fine looking hunks of manliness.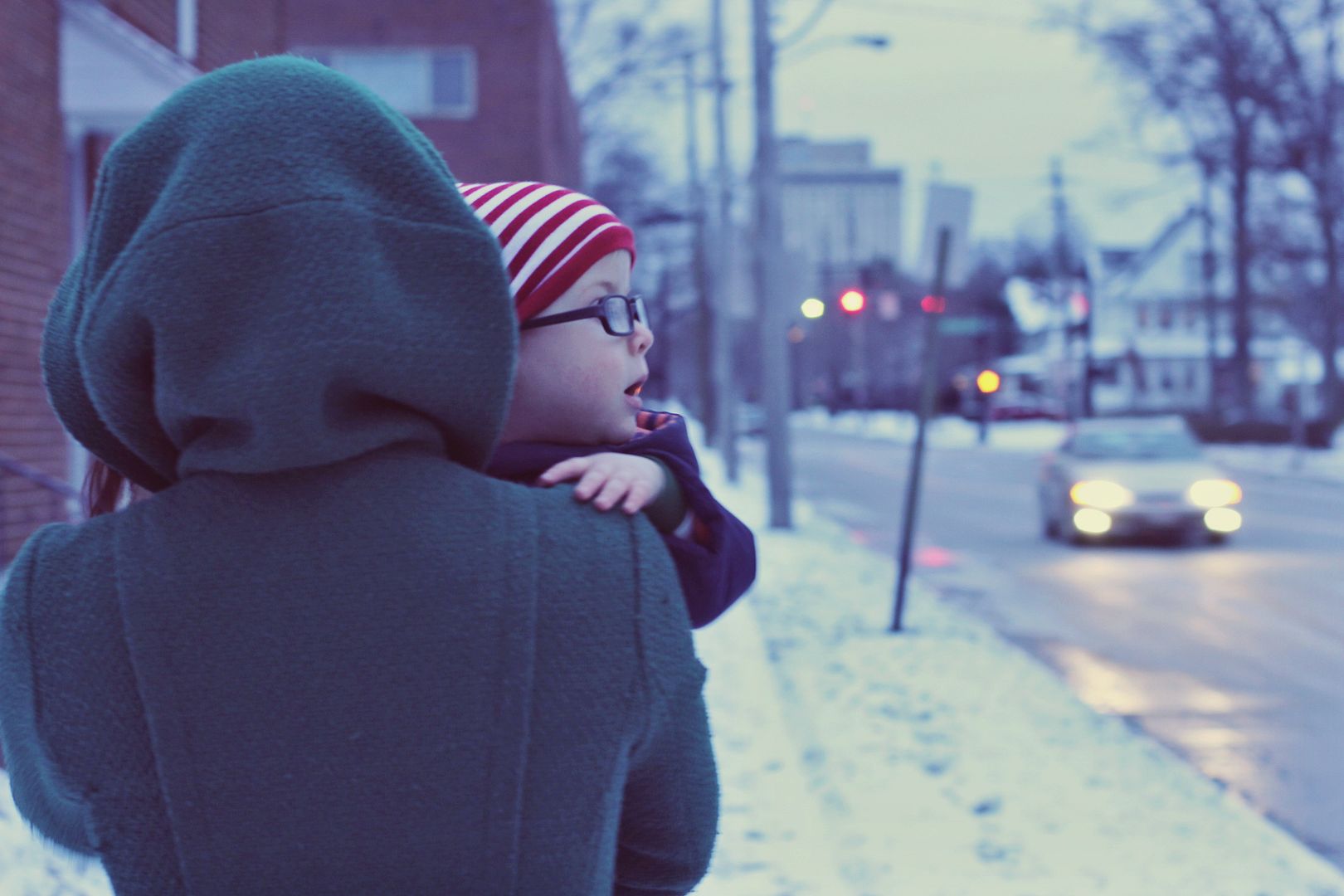 Winter Walk (in which we had to come home because I got spooked about frostbite– LAME)
That's all for now kids! Look out 2014, we're gonna have some fun!
PS: A big congrats to Kelli, the winner of our recent That's How You Know giveaway!