You guys, when you put something on the Internet anyone can see it.
Whoa.
I could just drop the mic and walk away right now but I feel like I should explain how I recently saw this play out. The thing is, I actually teach Internet etiquette, online safety, and responsibility as part of my library curriculum. I talk to the kids about how "everything we put online can be accessed by others" (and I say it in a super bossy teacher-voice, too) so I really shouldn't have been surprised when the following incident occurred. But I was. I now present…
Mary Evelyn's Most Embarrassing Moment of 2013
Back in November, I took Simeon in for a sedated scope of his airway. Since the procedure is done in the OR, my little blonde cute-face and I were patiently waiting in the pre-op room– signing paperwork, reading books, and generally yucking it up (hospital style).
Enter Simeon's ENT, good old Dr. G. He asked how Sim was doing. Reviewed the procedure with me. Boring doctor stuff, blah blah blah. And then he paused. And he got a sneaky look on his face.
And that's when he said this:
"So I heard you have a blog"
And I was like, Cuss. Word. On the outside I was all,
"I am having a professional conversation and I am completely comfortable with this"
"NOOOOOOOO!!!!!"
Why? Why would I have an internal freak out? Why, would I want to melt into a puddle on the floor and never show my face in that hospital again? Oh — because of THIS. That time I wrote an entire blog post about handsome doctors and featured this same man as a Devon Sawa look alike. Ya know, that time I went on and on and I named names– this guy's name. What. Was. I. Thinking?!

Nerds.
And just as I convinced myself that maybe, by the grace of our Lord, the ENT had not see that particular post, he followed up with a big grin saying, "Your blog was passed on to me by another doctor– because you wrote something about me that he thought I'd want to see…" He was basically cackling with delight.
"Oh Fudge" I thought (only I didn't think "fudge").
I could hear Greg's "I told you so" in my head. When I wrote my good-looking doc post, he had warned: "You know one of them might find that and read it" and I had been all nuh-uh. At this point, there were only a few reasonable options for wrapping up the situation gracefully.
Option 1: The old slip-n-slide exit strategy
Option 2: Go full Alex Mack with what I like to call the goo-switcharoo
Option 3: Just moon-walk-the-heck outa there
But since there's really no classy way to be like "Sorry I told the entire Internet that I think you're handsome like this one 14-year-old kid actor and now we need to talk about trachs, or whatever" I chose to laugh (my go-to response in times of nervousness <— not great when you get pulled over for speeding, BTW). And since our doctor is a sport he laughed too, said he enjoyed the blog, and then took this photo of me in my cutting edge operating room fashion.
So there you have it. The Internet. People read it.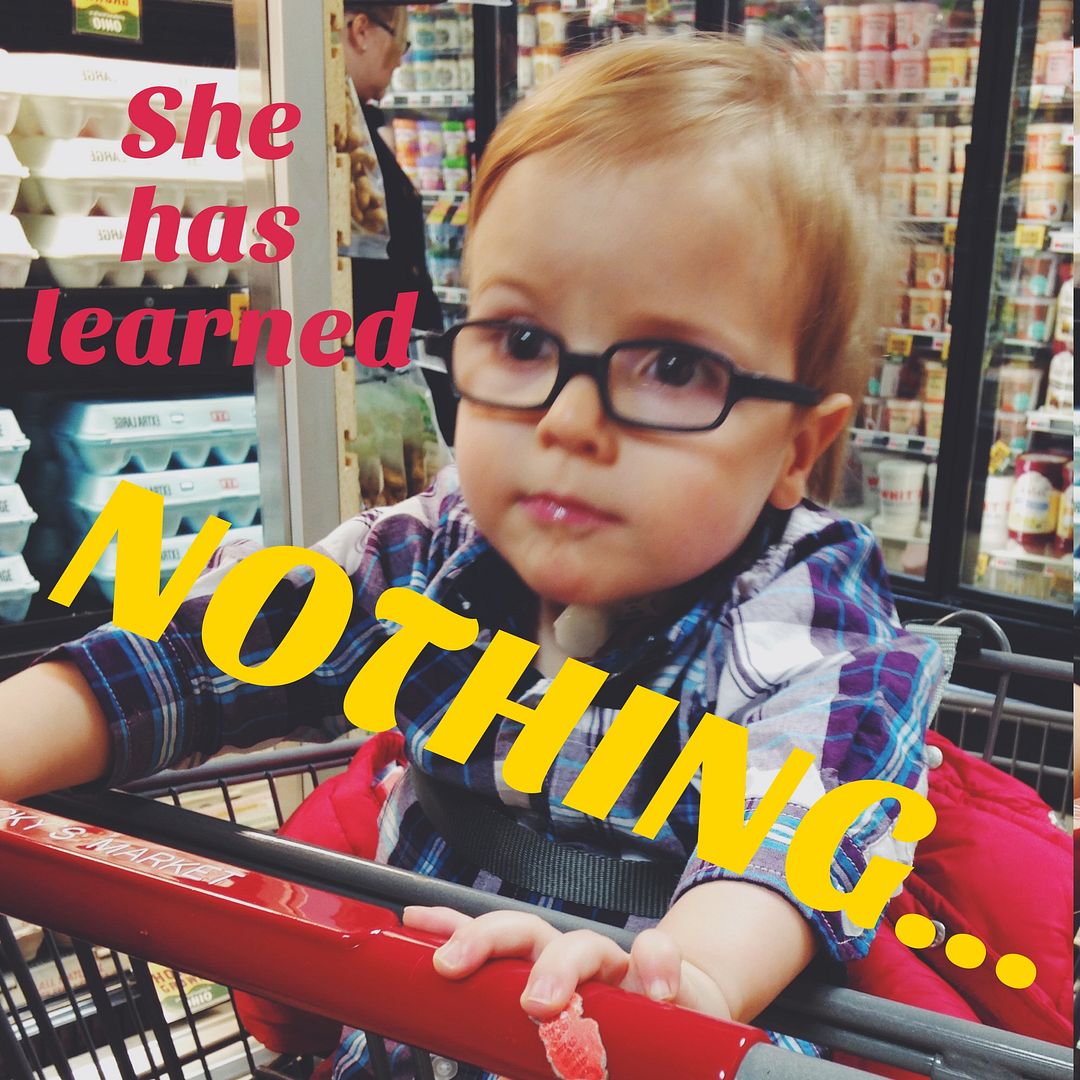 Alright, spill– what was your most embarrassing moment of 2013 (or ever for that matter)? This is one area where I would really love to be one-upped.