Since I'm still recovering from our road trip and at this very moment I'm staring daggers at two suitcases that are still waiting to be unpacked– I'll be brief.
Thanksgiving was delicious and lovely. Sim overcame his recent fear of dogs, Greg was able to watch an ungodly number of football games, I slept in every single day, and we only made one (brief) ER pit stop. So, despite the fact that I neglected to get even one photo of our holiday bird (other than this pic of the killer chocolate one), I promise the day was delightful. Thank you to Aunt Diane for ensuring our food was top-notch and thank you to Sim's Old Granny for changing all the diapers. Vacation indeed.
PS: Never let me use the word "dump" in a post title again– because apparently I'm a 7th grade boy and it's got me all-kinds-of grossed out.
Fear-of-dogs exposure therapy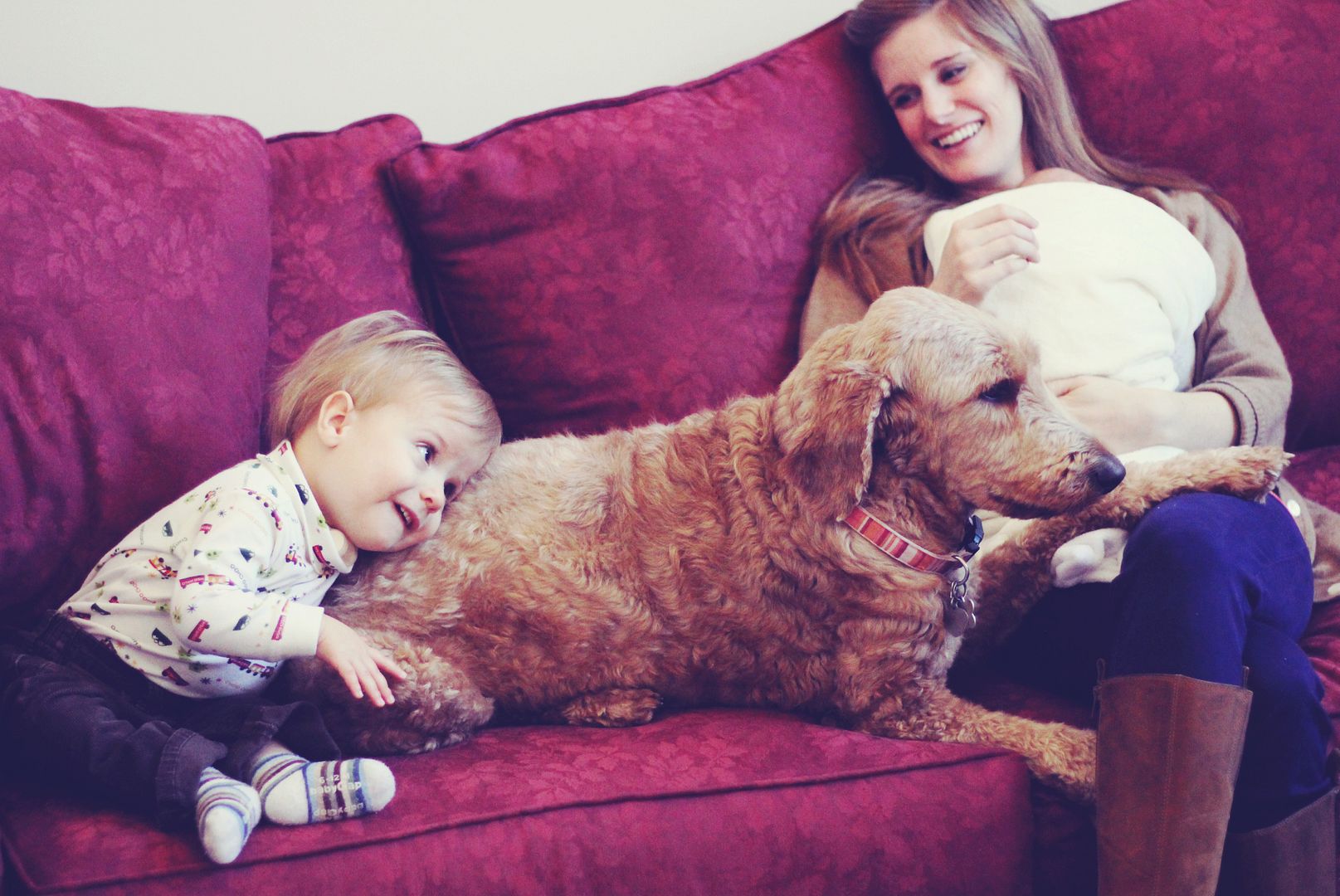 June Dog was very accommodating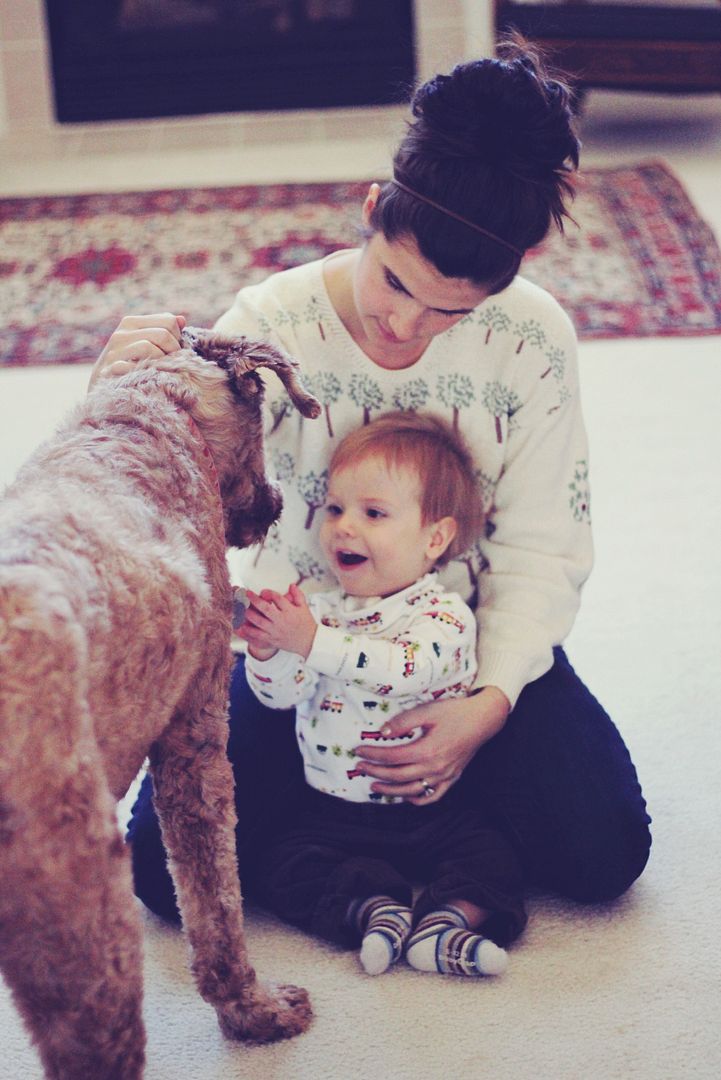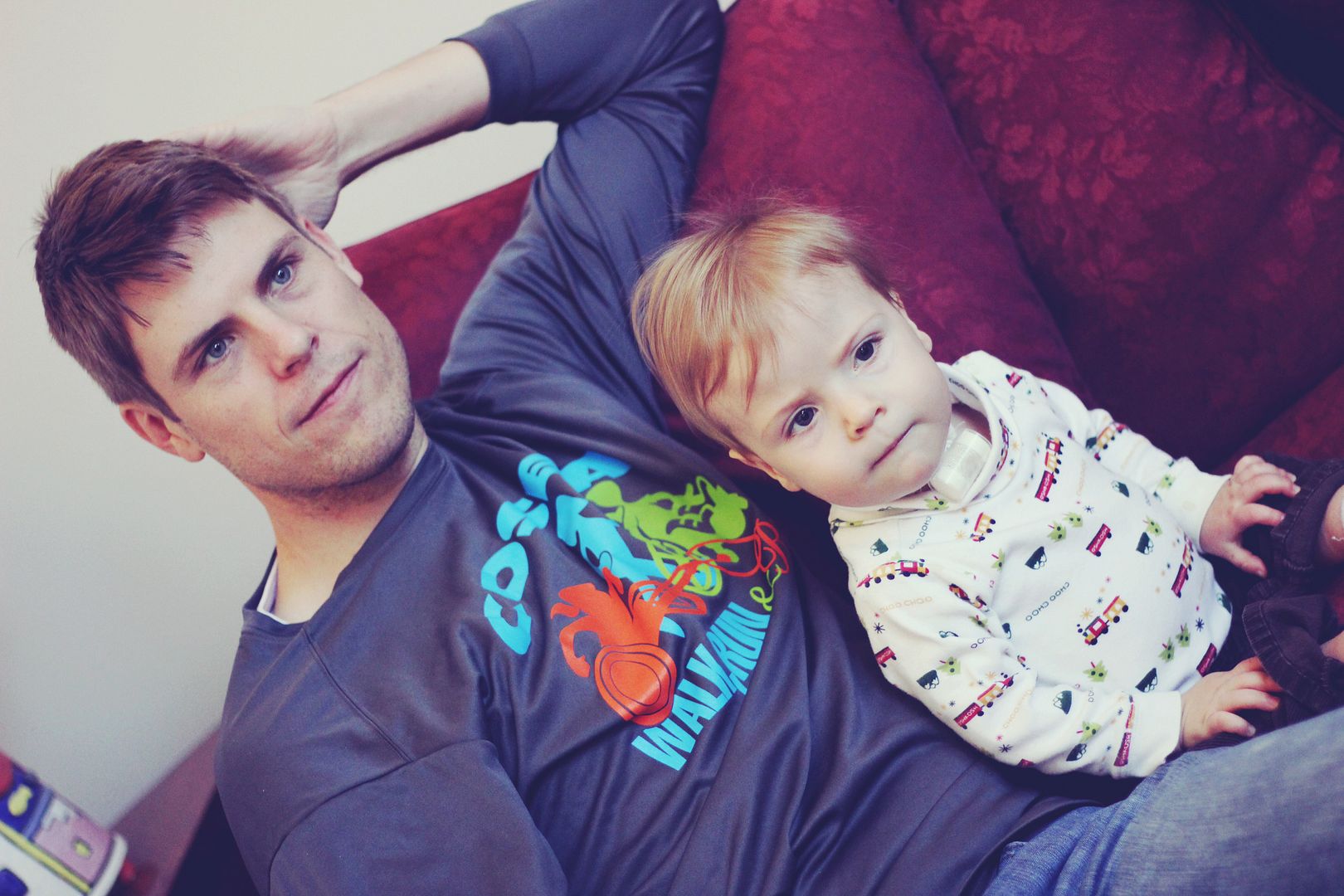 Football watching (no laughing matter)
Divying up Great Grandpa's unwanted ties. I'm not sure any of the guys can rock a floral tie like Pa but they're determined to try.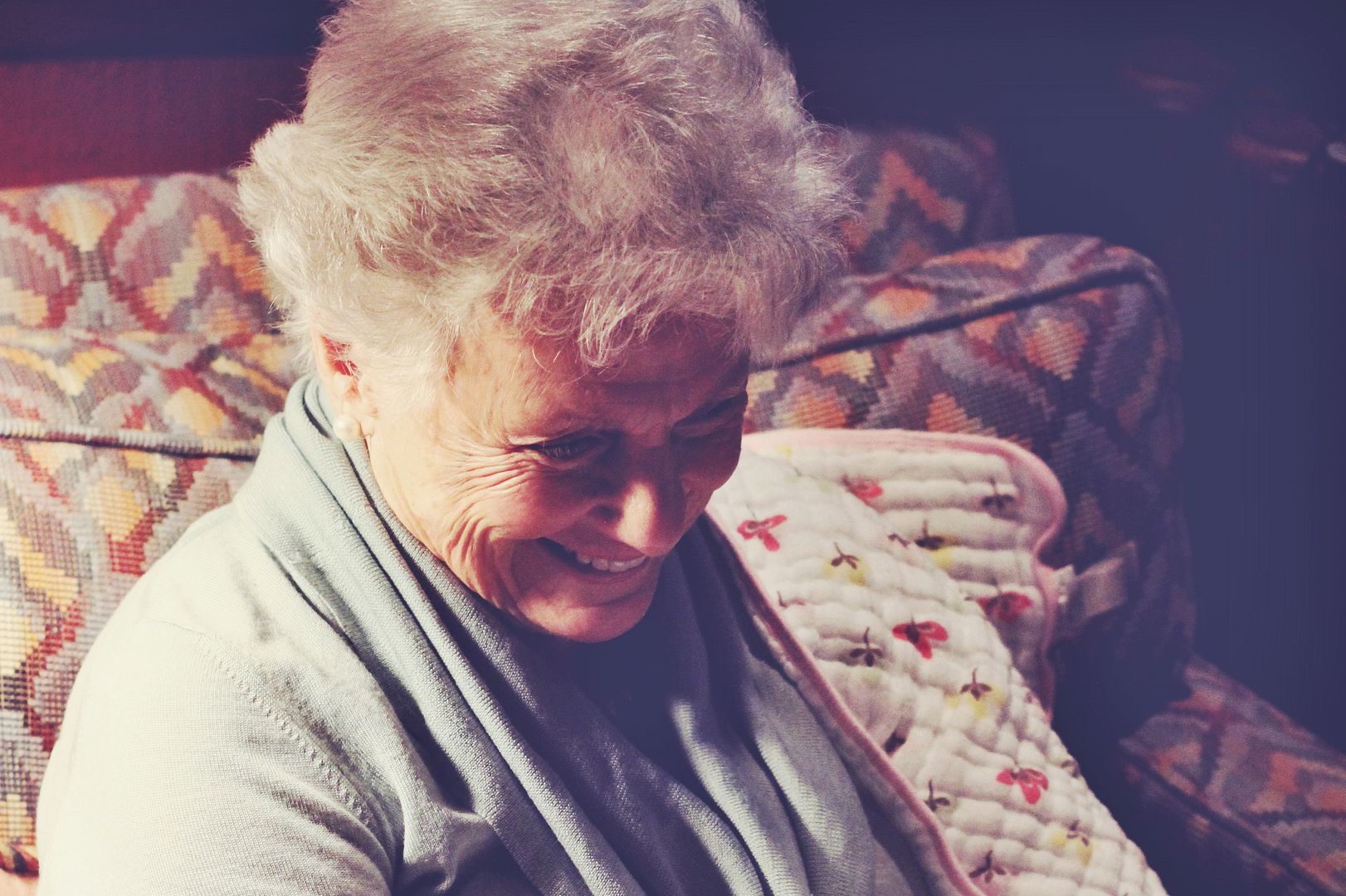 Frances– fashionable as always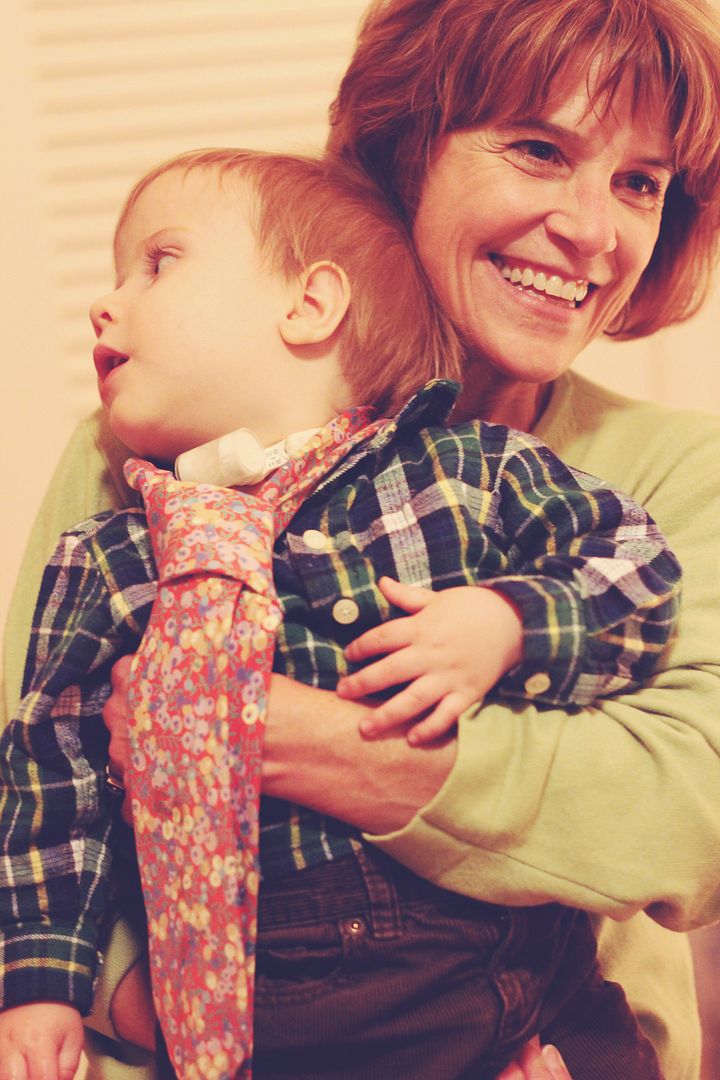 Sim models ties with Old Granny.
Borrowing Daddy's gloves = super creepy baby hands.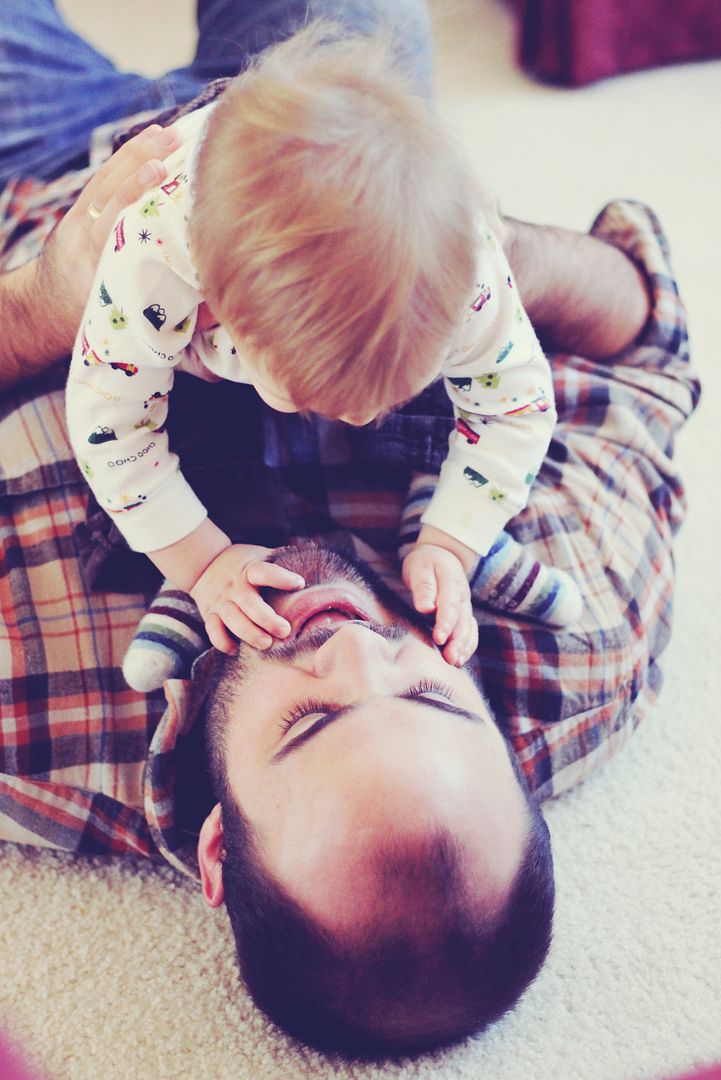 Uncle Joel: Wrestling Champion
We're officially back from Nashville but what I thought would be a week of holiday shopping and getting-stuff-done has been thwarted by some airway issues (did ya notice that Sim isn't wearing his trach cap in any of the above photos?) so it looks like we'll be heading to the OR this week to check for a possible granuloma– remember our adventures in granulomas from over the summer?. Hopefully it will be quick and easy so that we can get back to our holly-jollying!