On Saturday morning we we woke up and realized, to our horror, that Teddy Bear was not breathing. After thorough assessment and a consultation with the surgical team, we decided that Teddy needed a tracheotomy– STAT.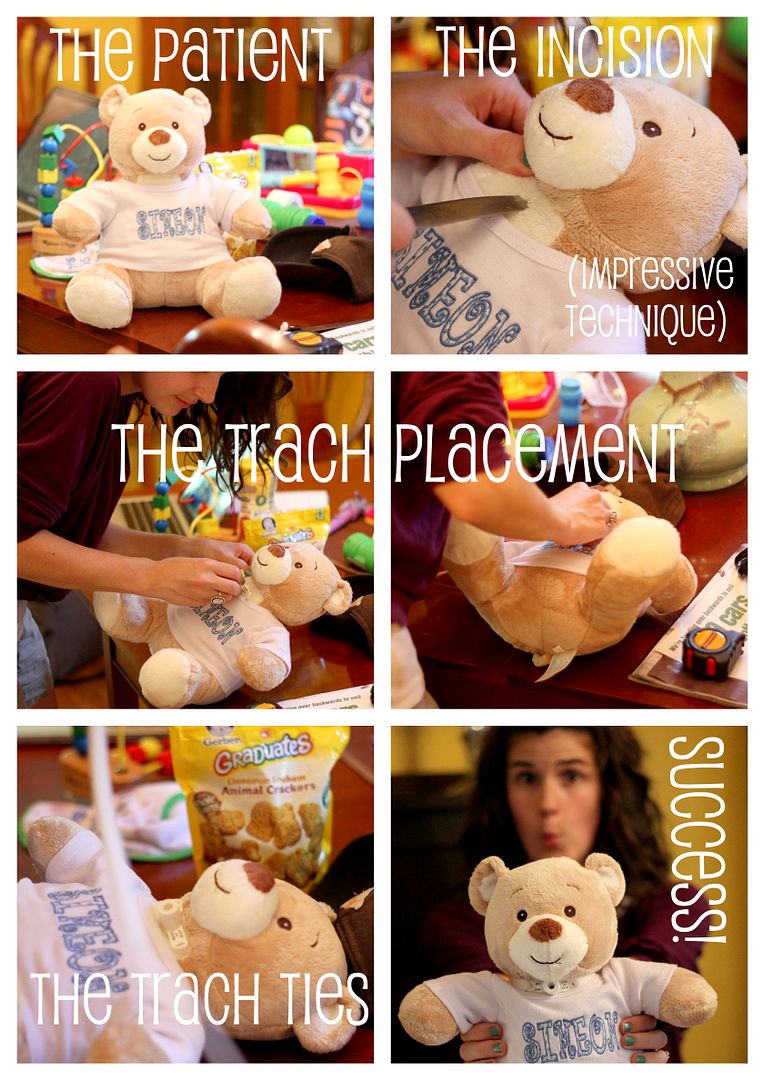 Now our friend is breathing easy and his buddy Simeon performs all trach care. I hate to sound critical, but Sim's trach-care technique leaves much to be desired. Teddy will inevitably develop an infection if his caregiver continues chewing on the suction catheters and sticking his fingers down his patient's trach.
I guess nobody's perfect.
Except, possibly Simeon's mommy– let's be honest.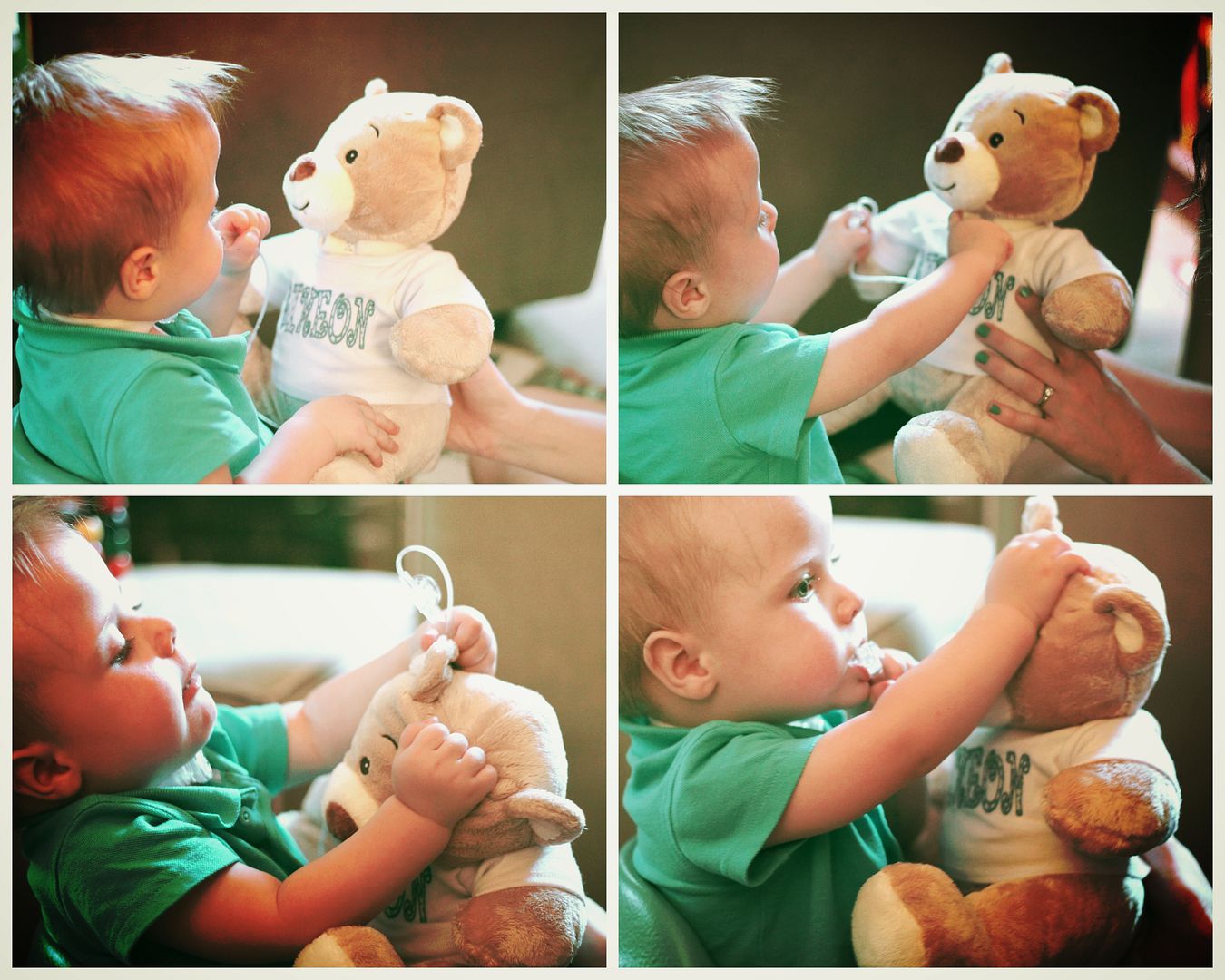 *Medical Update on Simeon*
(who is not a teddy bear but is just as lovable)
Simeon spent his recent trachaversary in the hospital where he underwent a sedated bronchial scope. I haven't mentioned it here, but lately Sim has had a difficult time tolerating his speaking valve (the Passy-Muir) and a downright impossible time wearing his trach cap. I guess we'd just gotten so used to the wheezy sound of his breathing that we figured it was a normal trach thing. Wrong.
Our ENT, Dr. G (who is one of my faves and looks like some dude you would have hung out with in college), suggested that we take a look in Sim's airway to see what the heck was causing all the racket. Turns out, Simeon's little airway was almost completely blocked by something called a granuloma (don't Google it because it's GAH-ross — basically like scar tissue), which formed after he got the trach. Our doc removed the granuloma and Sim is doing great. Little buddy was a real trooper and breathes much easier now. This procedure gets us one step closer to removing the trach someday.
Whoopee!