Aunt Mev and Camie!
I went to a Taylor Swift concert last week– mommy's night out! I got the tickets back in December. It was a Christmas miracle.
Let me just say that the clientele at a Taylor Swift concert boasts far more variety than I expected. It's the Golden Corral of concerts. Clam chowder, pizza, and chocolate fountains all swirl together in a dizzying hodgepodge of Taylor love. Inebriated 30-somethings sashay past grandmothers while miserable yet accommodating fathers rush to keep up with 8-year-old girls. Audience– buffet-style.
And then Taylor came out on stage.
Her performance? Fun! Her voice? Acceptably on-key. Yet somehow every move she made felt so manufactured. Her speech was affected, her expressions artificial– the whole experience was like watching high-school theater–with pyrotechnics and confetti shooters. And I would know because I participated in a lot of high school theater.
Let me break this down:
Taylor Swift likes to talk about her life philosophy– a lot. The concert began with an 8 minute sermon about:

how she associates certain colors with certain emotions
how people say she's too emotional and crazy but those feelings just make her a better person.
other stuff that makes girls sound high-maintenance.

Taylor Swift can not dance. She's just too lanky and awkward so she primarily sassy-walks around the stage while making eyes at the audience. I actually kind of loved this.
She can, however, dress in outfits that will blow your mind. Each costume change was more exhilarating than the last and I am now determined to find some red skinny jeans and maybe a black & white striped top while I'm at it.
Taylor Swift is as pretty in person as she is in pictures. If I could have done it without being arrested, I would have jumped on stage and touched her face to see if it was real.
Taylor Swift likes to act out her songs, which means that all ballads are accompanied by melodramatic sad-faces and slumped shoulders. At one climatic moment, Taylor took her hands off the piano and stared at the audience like a basset hound, as if to say "Look at me… this is a sad face. I'm so so sad…" This lasted 10 full seconds– or long enough to make me completely uncomfortable. I thought I might pull a Liz Lemon and be like…
Oh Brother!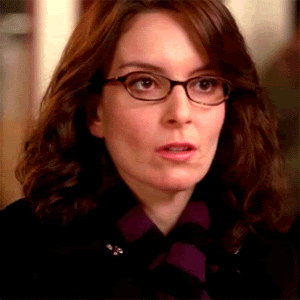 But the thing is, even with all the silly sermons, the boy crazy songs, and the phony expressions– even with me thinking "This chick is completely bananas!"– I. ate. it. up. How could I feel so uncomfortable and so charmed at the same time? What kind of voodoo is this!?
So Taylor, whatever you're doing– keep it up. Your tricks totally work on me. And I love it.
Mommy's night out =Success!
For more funny TS commentary, check out the second half of this funny post from Jules over at Pancakes and Fries.
Favorite quote: "And she's all: I write about what I know! And I'm all: Know something else! You're looking cray." Jules is one funny gal!