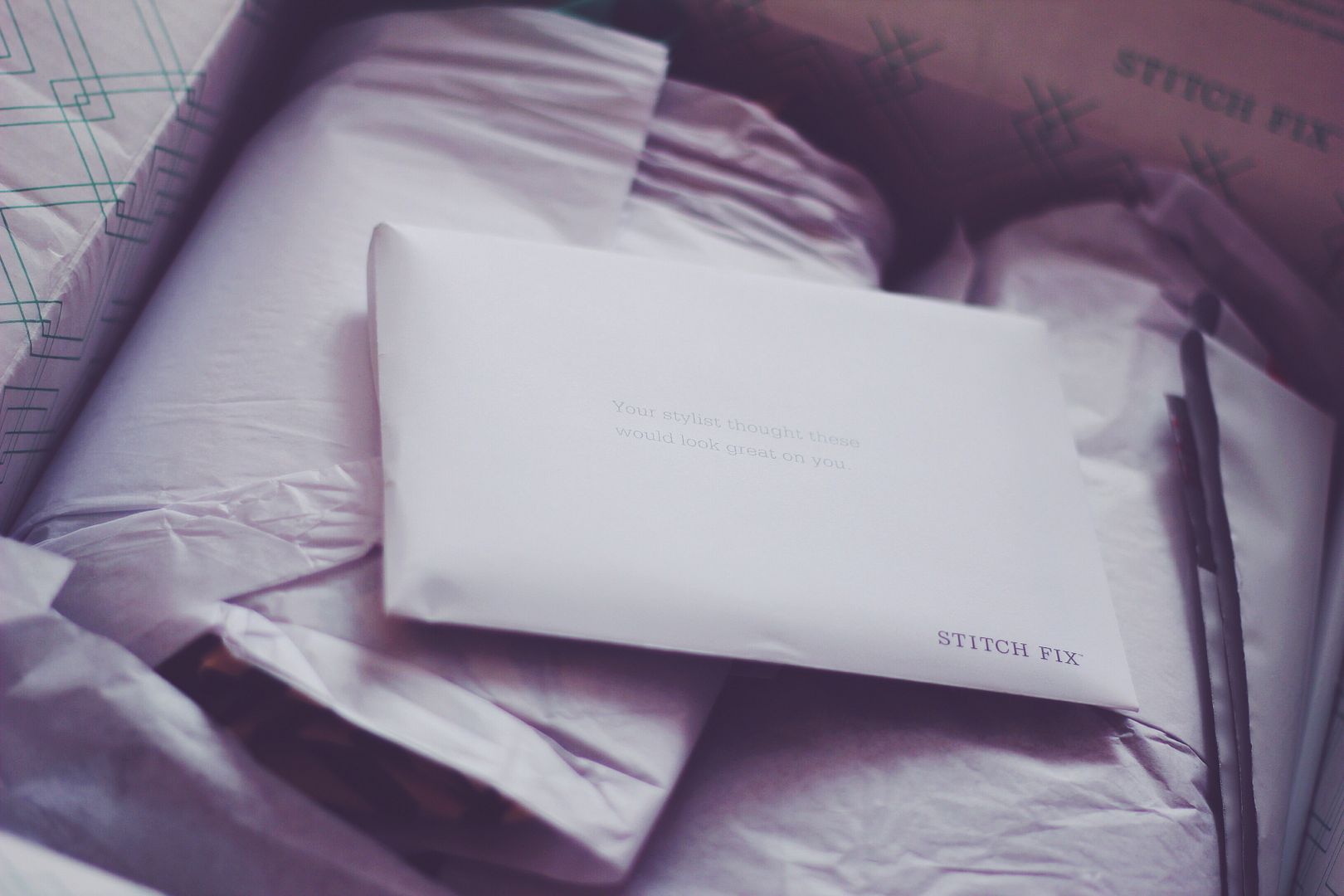 I know this isn't a blog about fashion but it is a blog about a life as a (groovy) mommy and even mommies need a treat now and again so, for today, it is a fashion blog.  Deal. With. It.
By which I mean I got my first Stitch Fix.
By which I mean I'm about to dump a truck-load of selfies up in here.
Basically, Stitch Fix is an online personal styling service.  You sign up on their site, fill out your personal style profile, and one of their stylists will send you five handpicked items in the mail.  I love that the items are chosen by a real-life person (my stylist included a note saying that she thought these outfits would be perfect for meeting with handsome doctors —> hardy-har-har), and I LOVE that you have no obligation to buy.  You try your items on at home, keep what you like, and send back the rest in a pre-paid envelope.
Now, I do enjoy shopping, but I fall into fashion ruts sometimes.  I'll wander by Anthropologie (which is my jam except for the whole $$$ thing), tell Greg that I "adore" some outfit, and he'll say, "That's because you already own something that looks exactly like that" (Boys don't understand). I thought Stitch Fix would be a fun way to get out of the box.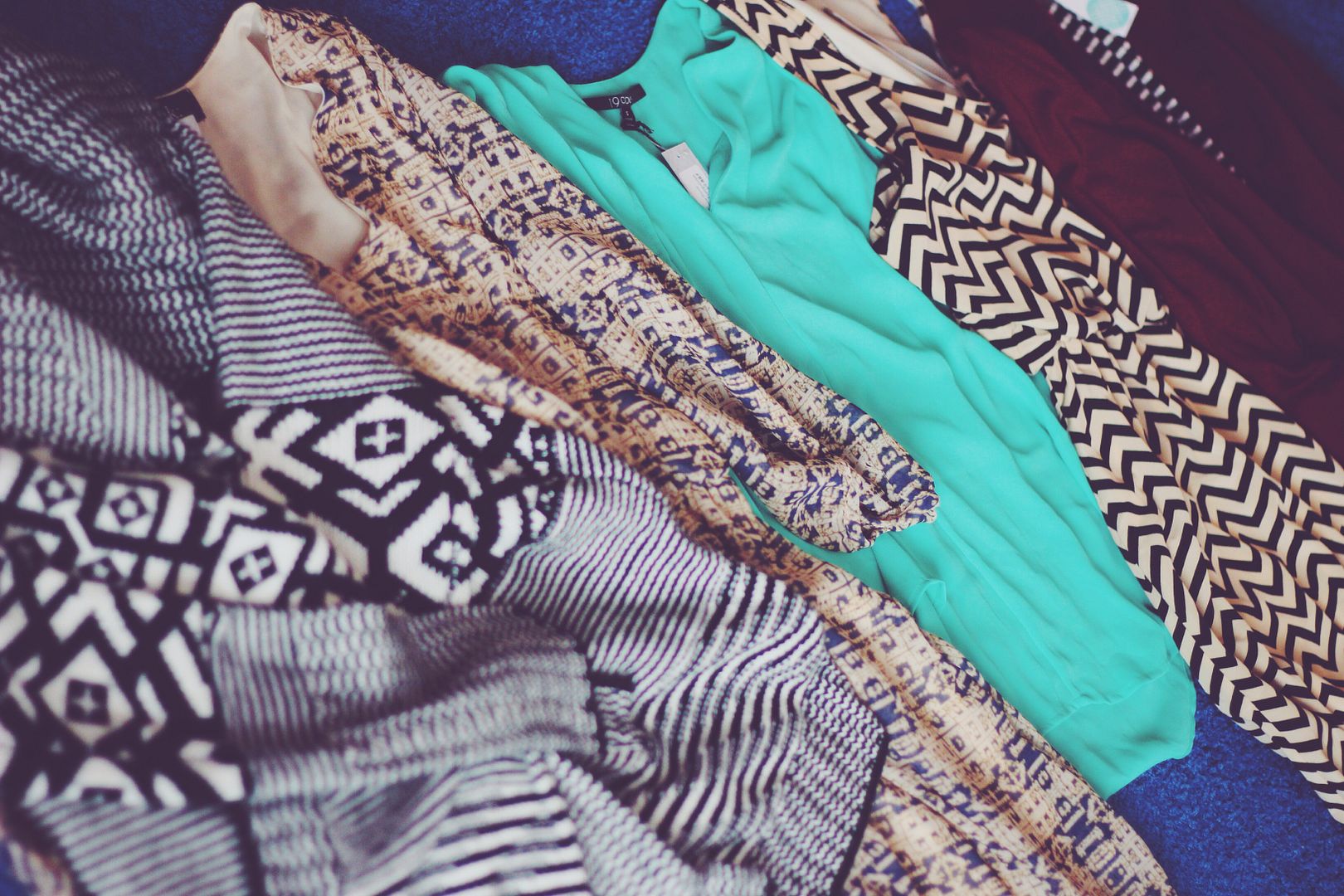 When I heard the package hit our stoop I begged Greg to run (not kidding) to the door and get it out of the snow for me.
I have to say I really enjoyed the items.  They were all very "M.E." but with some cuts that I probably wouldn't have picked out or tried myself.  I fell in love with two and am on the fence about a third.
Here come the selfies.  Notice that I got uncomfortable photographing myself after the first set so I made Simeon sit in with me for the rest.  I call them "toddler-and-myselfies."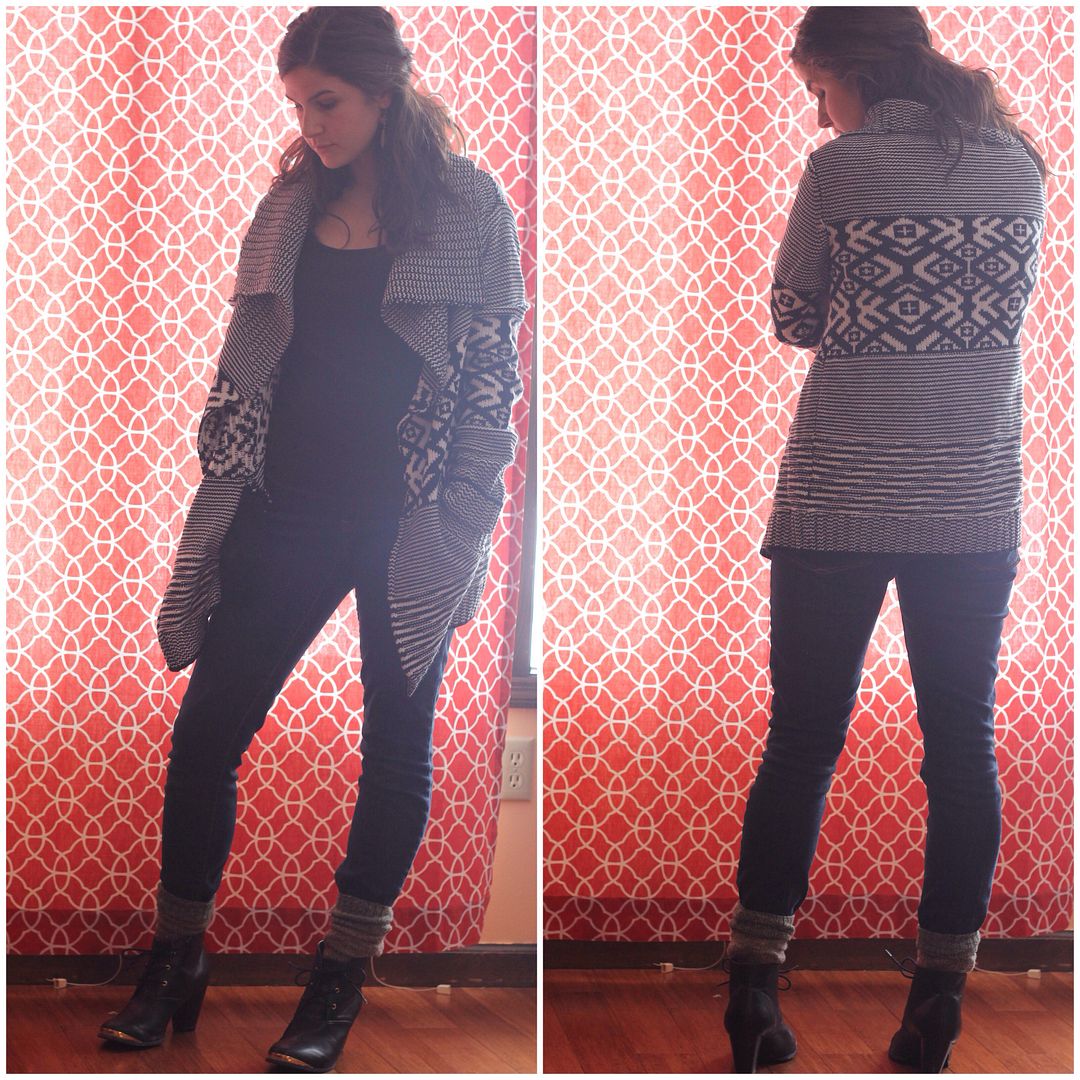 This Fate tribal knit cardigan was darling but thinner than I like.  I wanted it to be bulkier and for whatever reason the neck was cut so wide that it slipped off my shoulders a lot.  I actually like it a lot in these photos but I didn't like it as much in person.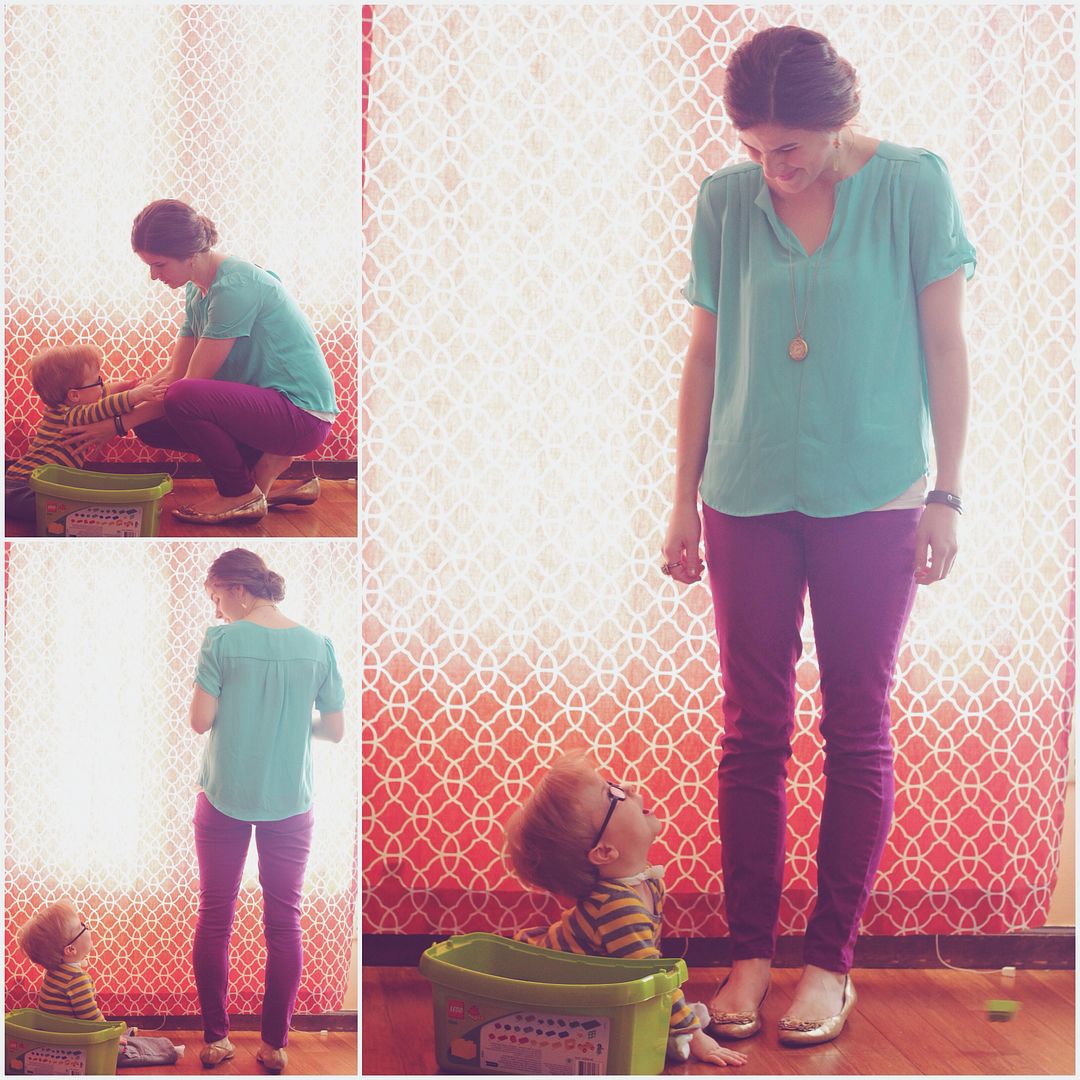 This top from 19Cooper was a win.  It's super thin and loose with a great color.  I think it will be good for work and, since I'm always a cheapskate when it comes to tops (hello thrift-store!), I think I'll keep this one as a splurge.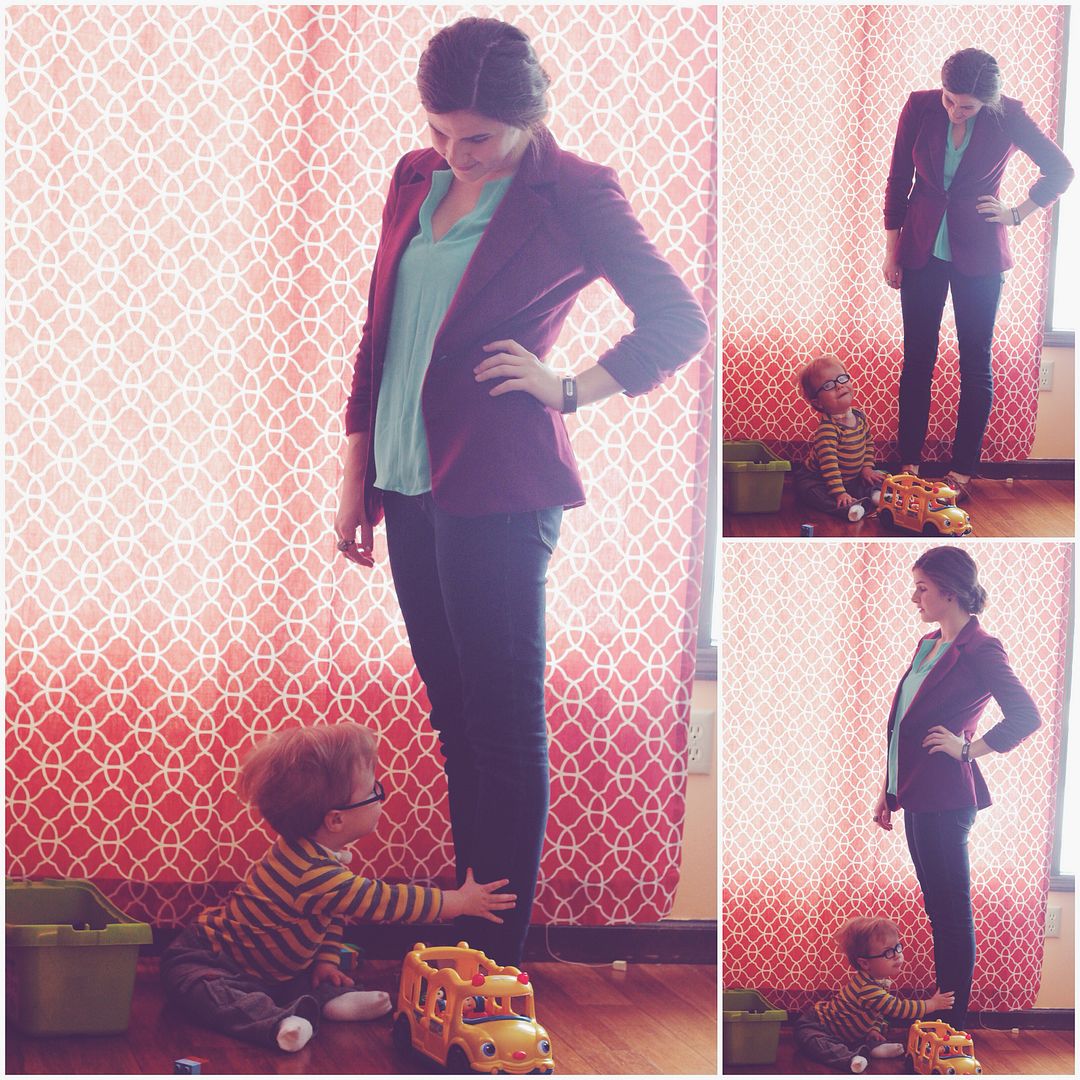 I'm on the fence about this 41Hawthorn blazer. It looks purple-ish in this photo but it's actually very maroon.  I need a new blazer but I'm not in love with it quite yet and it might be a touch too big across the chest.  Still, it would be good for work and has a fun striped lining. Still deciding…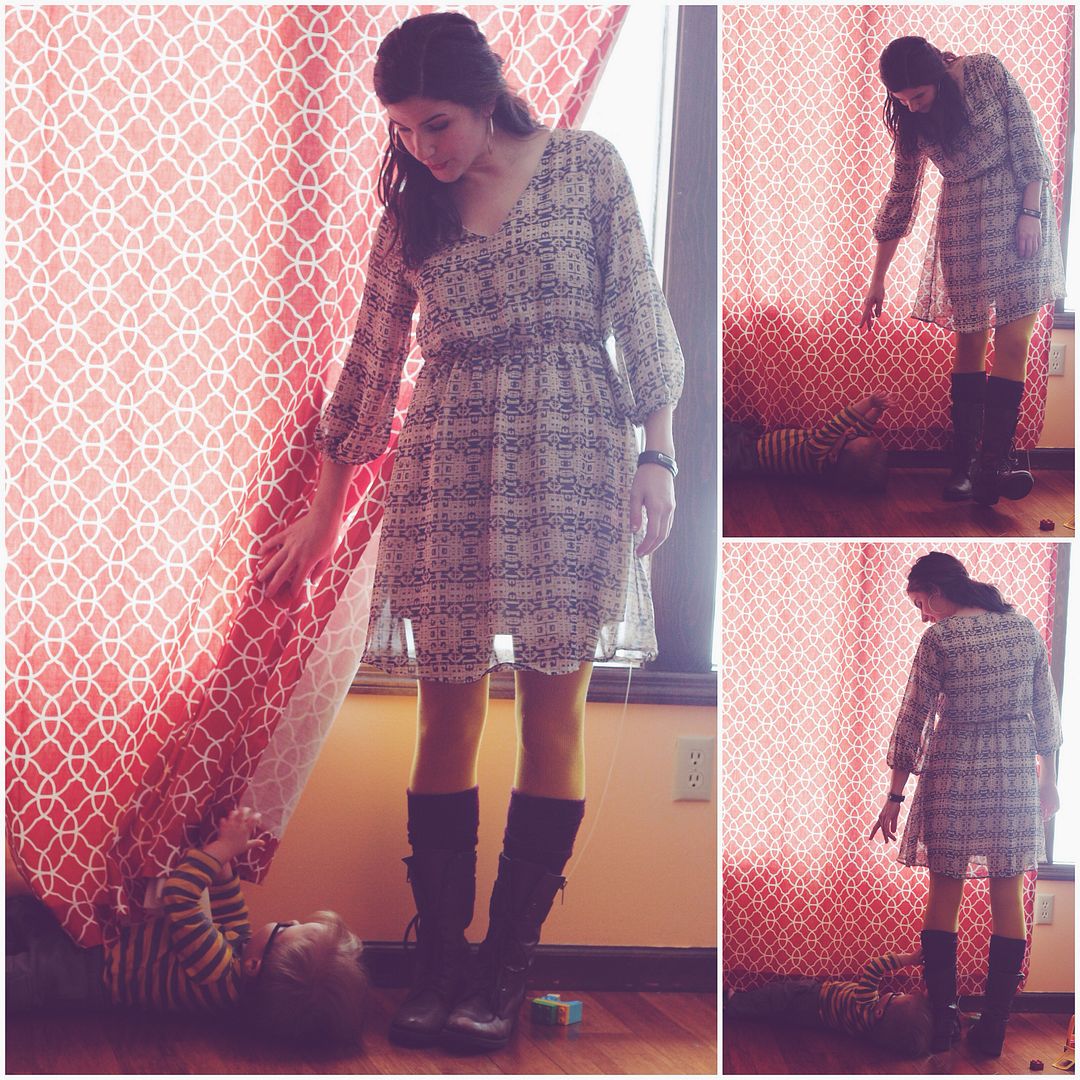 This dress from Zouk was a no.  It didn't do much for my figure.  I wore dresses like this all the time in college but having a baby has changed my mid-section and all that loose fabric on the top with a full skirt makes me feel like a hot mess.  I do like the tights with it though.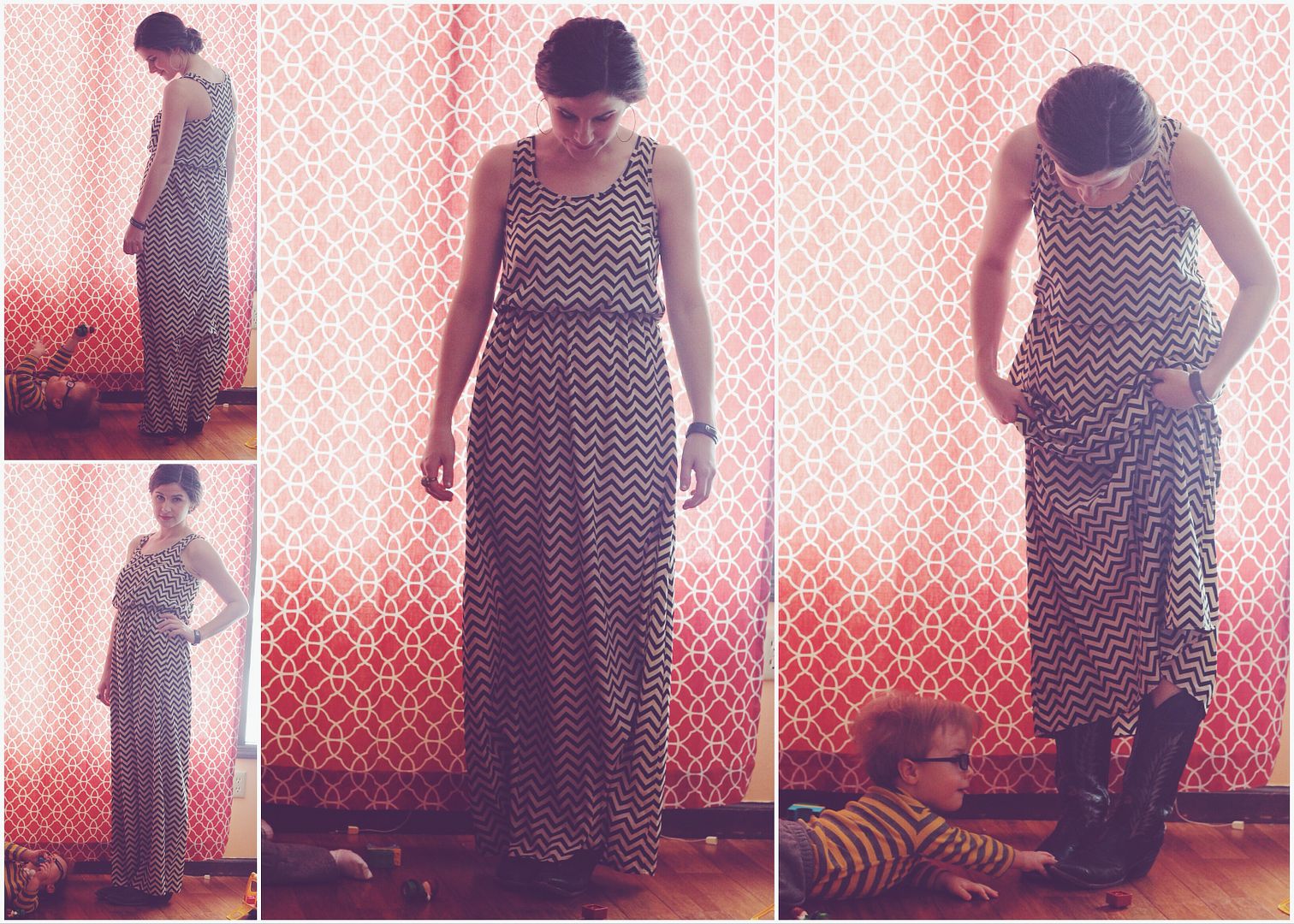 This dress from Honey Punch was a surprise.  At first I worried it was too frumpy or made me look like the little mermaid right after she got her legs (you know, when she makes a dress out of an old tarp and a piece of rope?) but it's grown on me.  It's a silky material– not jersey, which is a nice change for a maxi dress.  I'm planning to keep it this one.
My first fix was a success!  I can't wait to do it again.  I'm thinking I'll deserve another treat come spring, right?
Now it's your turn, ladies. Get your fix HERE.
((PS:  I hope you appreciate the selfie explosion because my brother hates selfies and I am already preparing for the inevitable ridicule that will surely come my way after I post this. It's quite possible that he will never let me hear the end of it.))
So what do you think?  Which items would you keep?