Boo!
Did I scare you? It's Halloween, my dear reader, and our spina bifida Q & A session is coming to an end. I have to say that some of the questions I received were such doozies that I've stored them away in order to give myself adequate time to ponder the answers. So, if you didn't see your question listed here– know that it was just too big and too good and too thought-provoking to fit into the month of October.
So let's get started…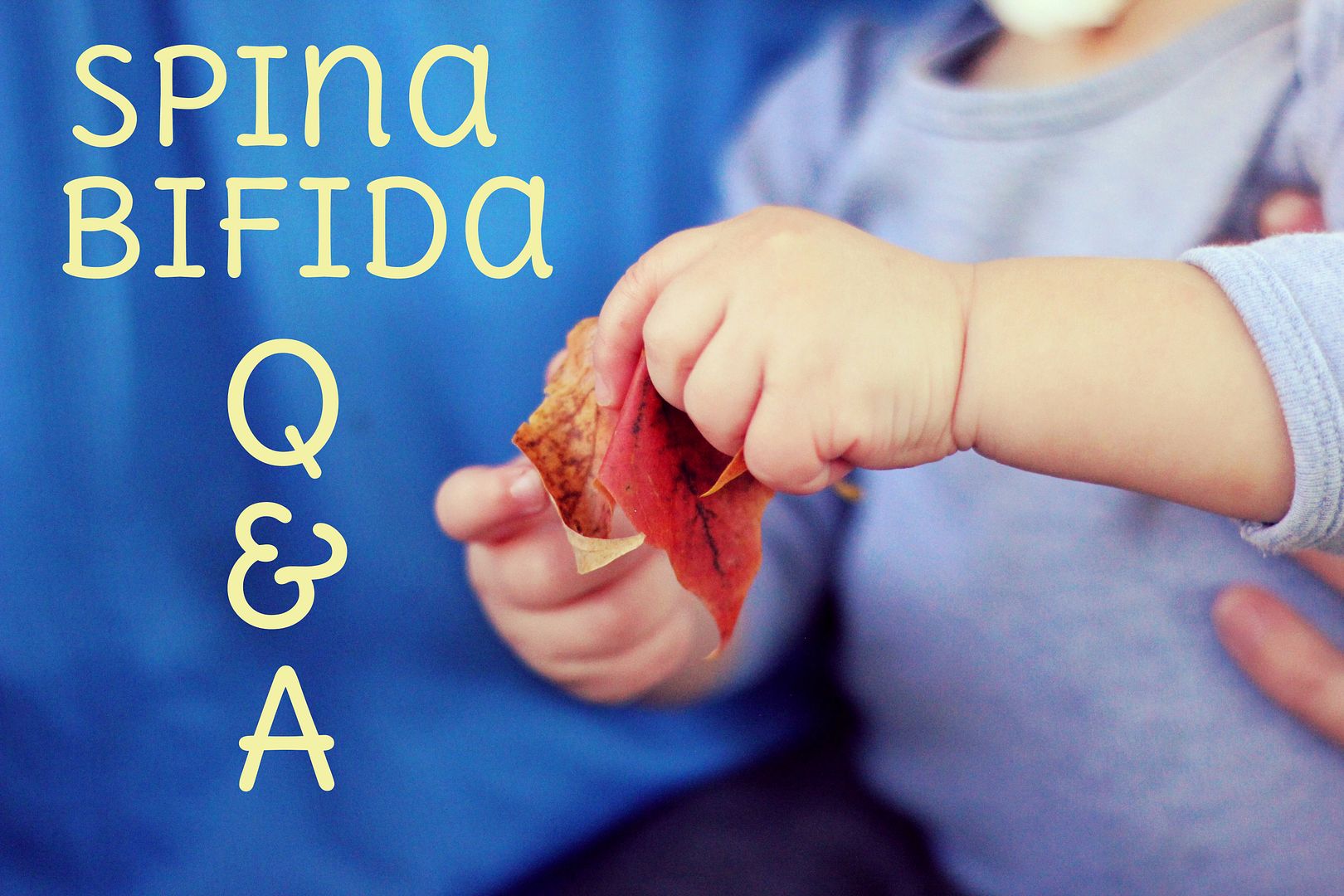 Lynnie asked: What are your hopes for Simeon as an adult? What do you want him to achieve as a person?
I suppose my hopes for Simeon are what all parents hope for their children– with some minor revisions. Like most folks, I want my son to be content with who he is. I want him to become a man who makes good choices, has strong friendships, and is committed to his faith in Christ. I want him to contribute– by which I mean get a job, lazy-bones.
But, unlike the parent of a typical child, I think a lot about Simeon's independence. I would like Simeon to be able to live independently some day but that will take more work and determination than it would for most kids. For a person with SB, independence requires more than getting a job and paying bills on time. Simeon will need to take an active role in managing his health and his physical needs. Adults living with SB are completely capable of living healthy and active lives but only if their care is managed responsibly. I certainly would not have been ready to manage these medical issues as a 20-something but I pray that, with practice and diligence, Sim will one day become his own primary caregiver.
And I want him to get his drivers license!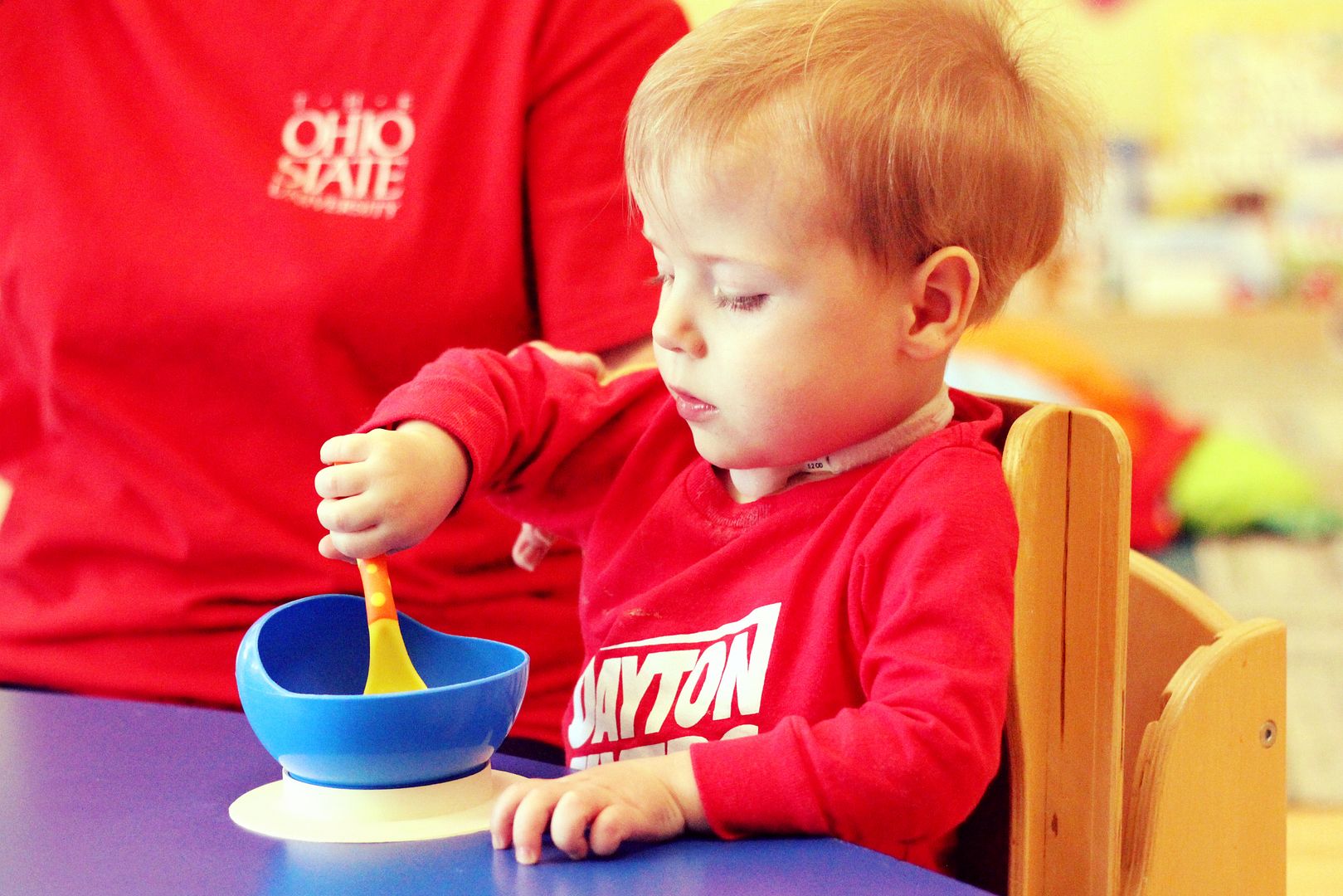 "All in good time, Mom. I'll be riding off into the sunset right after I finish these peaches…"
Micernice asked: Why do some kiddos with sb have cognitive delays and some don't? I know a handful of kiddos with SB and all have a different level of cognitive functioning. Is it hydrocephalus/shunt related?
This is a tough one so let me start by saying that I don't know. I'll make an educated guess though. First, it could be shunt/hydrocephalus related– although from what I've read the brain is incredibly resilient and can compensate for a wide range of changes. It could also be due to children having long hospital stays, which really set our kids back.
That said, many children with SB are born with a thinned or partially missing corpus callosum which is a "fiber pathway that connects the two cerebral hemispheres" <— (words I don't understand). This can affect learning, motor skills, cognitive skills, and some areas of behavior.
As common as this is, we don't really talk about it much– even in the SB community. When I learned that Sim's corpus callosum was "abnormal" and "thinned," I had an internal meltdown of hot-lava proportions. I was all like, "WHY GOD, WHY!? His brain is RUINED!" But then I talked with some other families and they were like "Oh yeah, that. Chill out. It's just an SB thing…" which made me feel better.
If you're interested, I found this article from Dr. Jack Fletcher quite helpful and honest. My favorite part is this: "Despite the extent to which the central nervous system is altered in children with spina bifida, few children with spina bifida are mentally deficient. Moreover, few children can be characterized simply as slow learners: the child with spina bifida typically has strengths and weaknesses (or as some parents would say, valleys and mountains!) in their learning profiles."
Thanks, Dr. Fletcher. Also, I think I love you (so what am I so afraid of?).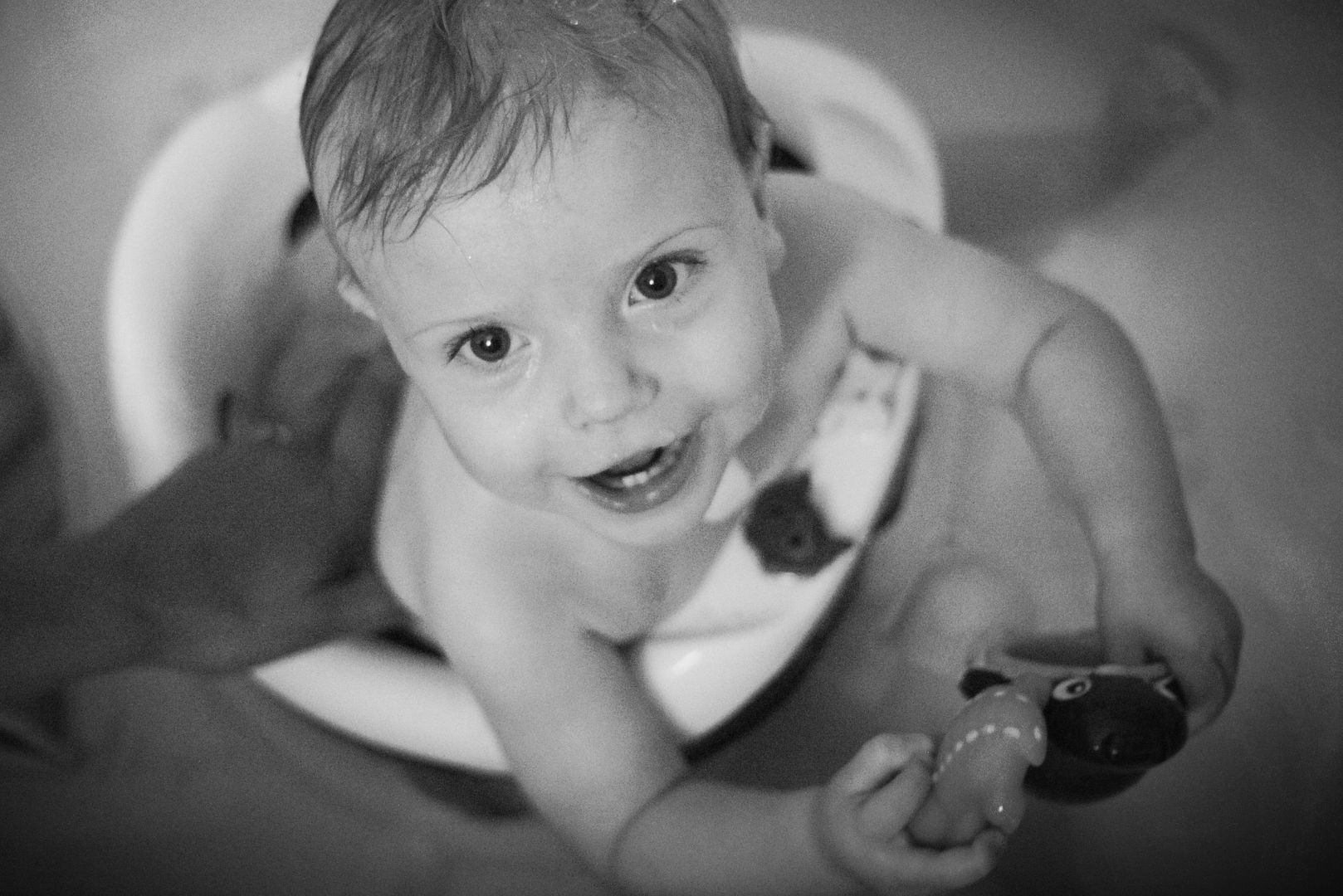 "I don't know about you, but my corpus callosum is slim and sassy!"
Maeli asked: Do you ever worry about how other kids will treat him once he is in school? How do you think he will react once he knows he has spina bifida?
Oooh!! Maeli! I knew one of my students would find this blog someday. I'm just glad it was a 5th grader with a knack for asking good questions!
Here's the truth (librarian's honor): I do worry about it. A lot. But maybe not in the way you might think.
I don't worry about kids being unkind to Simeon. I'm sure that will happen someday, but from working at a school and meeting so many kids like yourself, I'm pretty sure there are far more good guys wandering the halls of elementary schools than there are bad guys. What I worry is this: that kids won't treat Simeon as an equal. I worry that his classmates might treat him like a baby or like the class pet because he can't walk. What if they feel sorry for him and never really get to know him?
I want other kids to treat him like they would anyone else. And I worry that they won't.
And: How do you think he will react once he knows he has spina bifida?
Great question. I think that on most days he won't care but on some days it will make him sad or frustrated. It's hard to be different. But Simeon has had SB all his life, so even if it stinks sometimes, I think that most of the time he'll be comfortable with the way he is.
He will have to choose his attitude– positive or negative– just like you and me.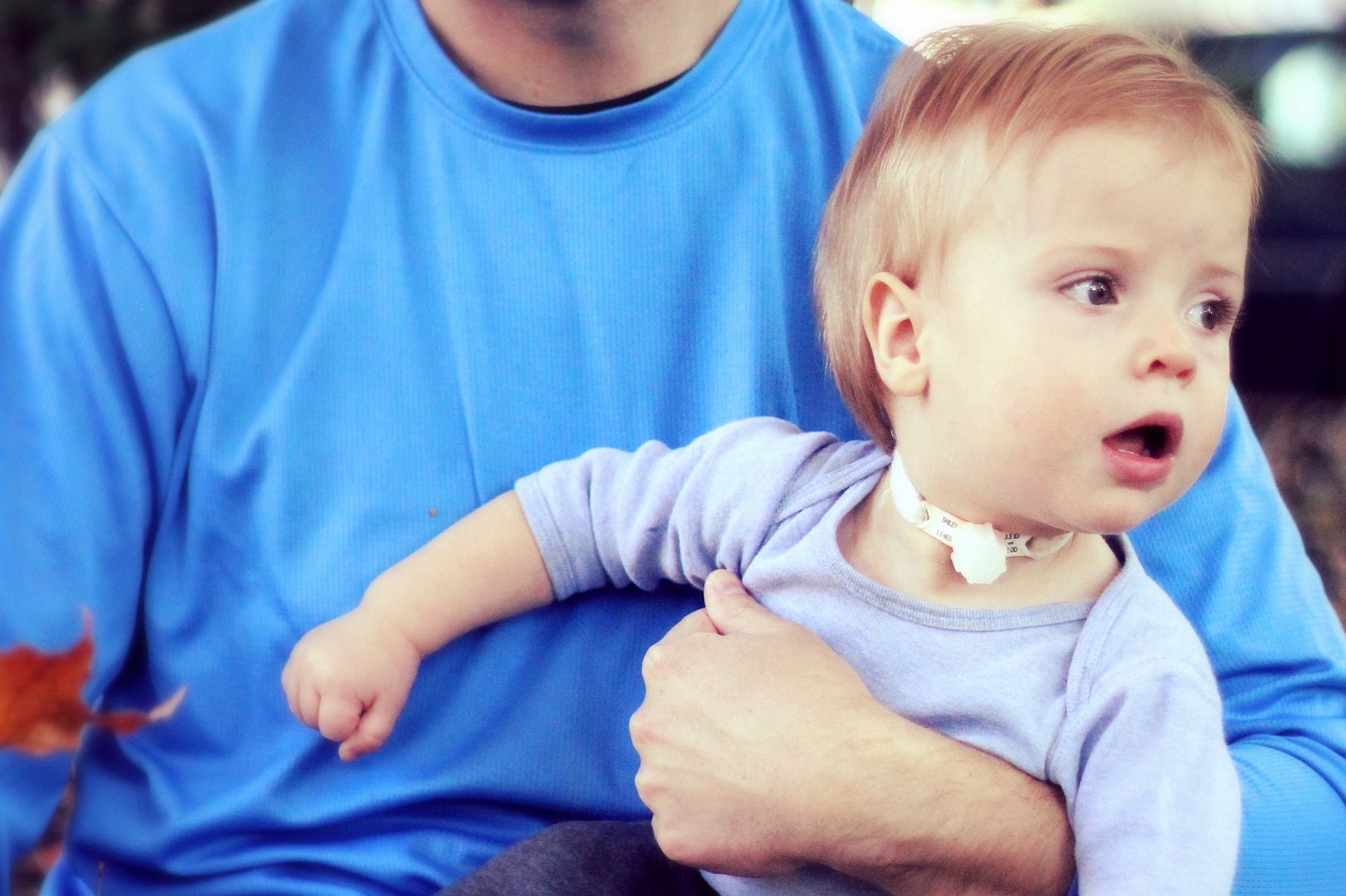 Emma asked: How hard is it day to day?
Emma, I am so glad you asked this. And if anyone out there is expecting a child with SB, I hope you believe me when I say this:
It's not hard at all
I mean it. Even with the appointments, and the therapy, and the care routine– on most days, having a child with SB is not hard at all. I go to work, I come home, I rush to an appointment, I make dinner– but then I read books. I play. I snuggle and sing songs with the handsome little love-bucket that lives in my house.
I still get blue. Sometimes I cry, and ask why, and feel angry. I would say it's about ten to ninety– 10% hard and 90% easy. I think that's pretty good. Being Simeon's mommy is not hard at all.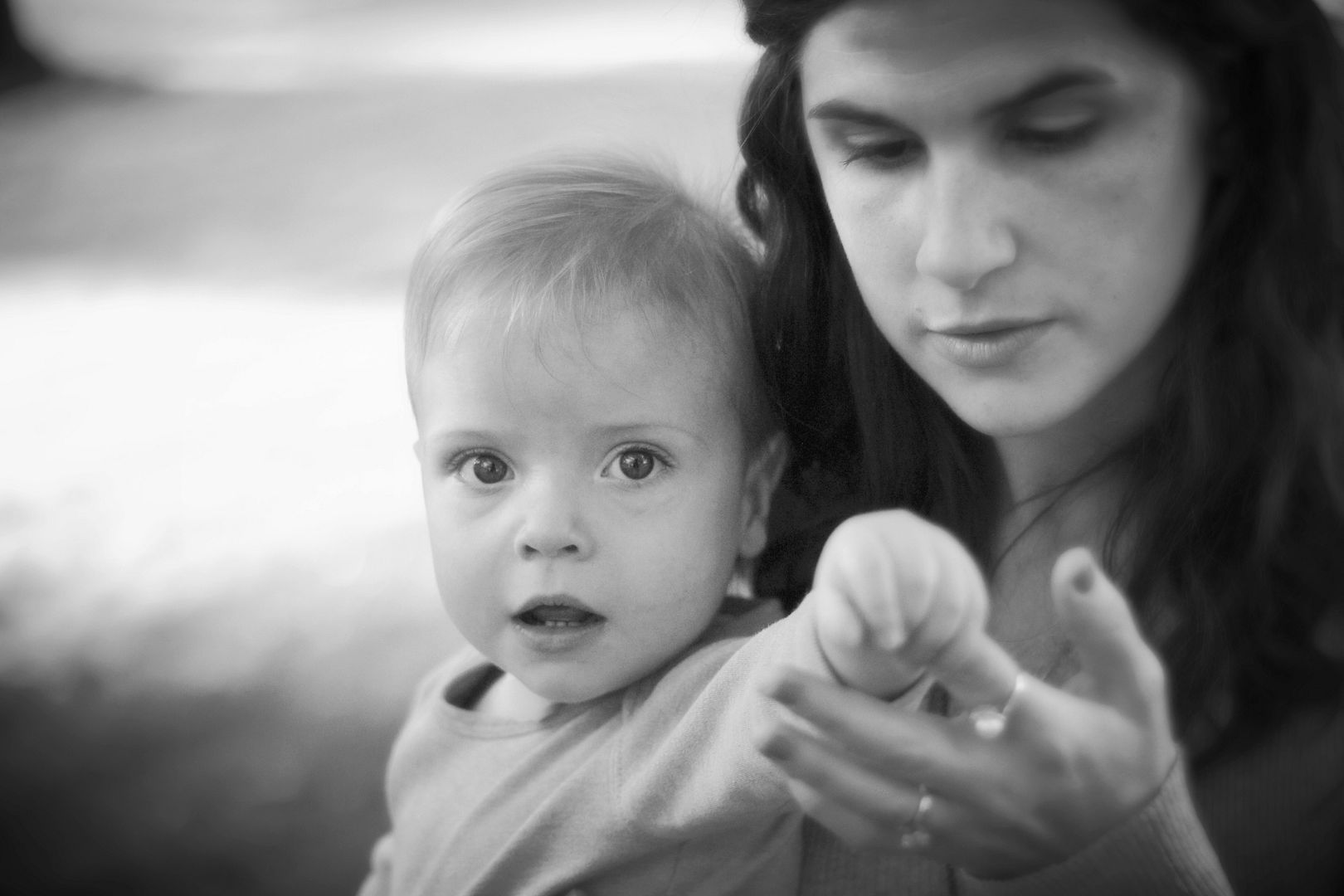 Thank you thank you for all your thoughtful questions! You can check out the Q&As you might have missed below.
PS: I'm writing this from inside an airplane you guys. Isn't that the coolest?