Let's talk about childcare.
I'm frequently asked how we handle Sim's care while Greg and I are at work. How the heck did we figure this out? Is it really possible to have two parents working full-time and a special needs child?
Here's the low down.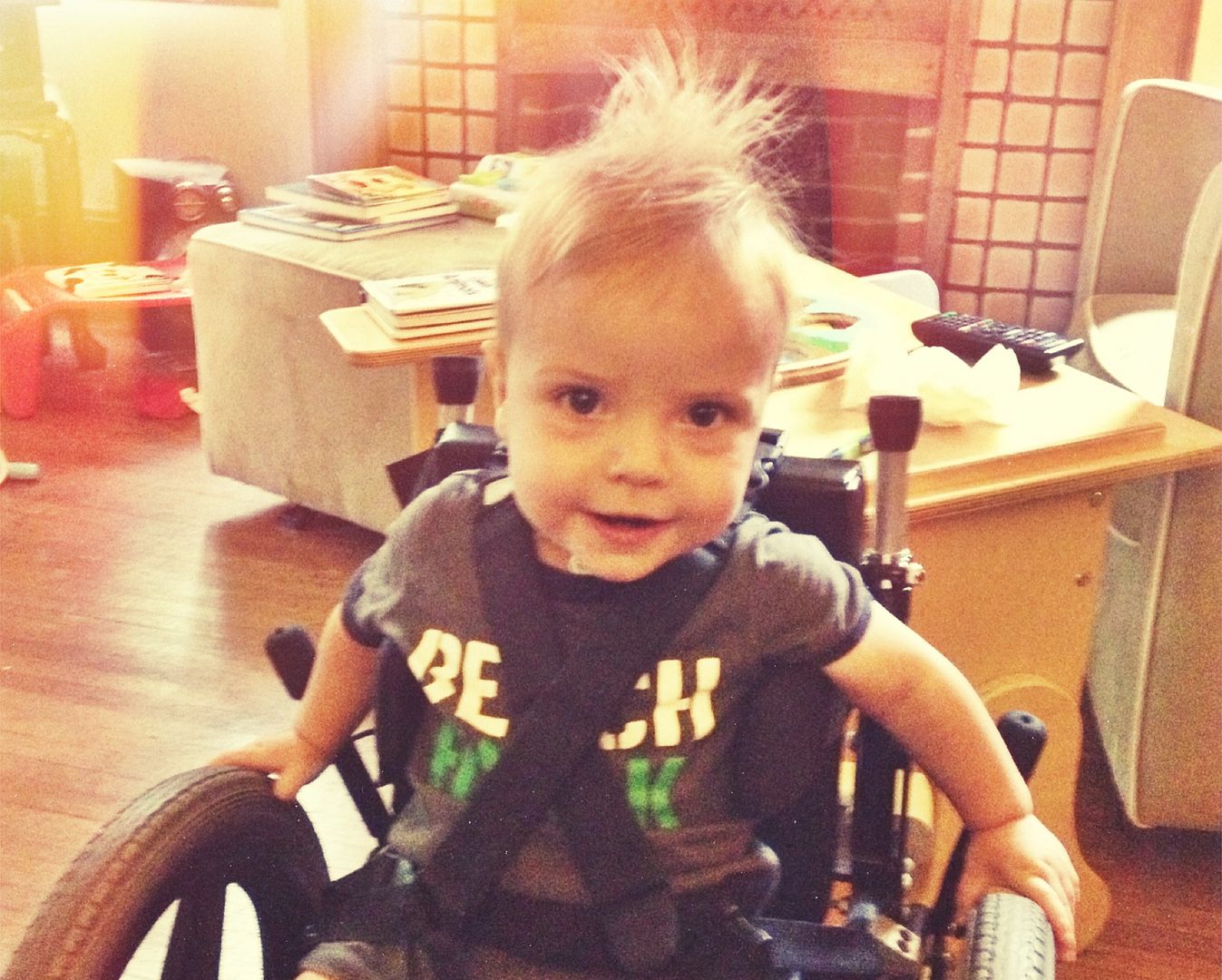 Last summer we faced a childcare crisis. While most children with spina bifida can attend regular daycare, Simeon's trach made that option impossible. I mean, seriously— imagine some frazzled 25-year-old daycare teacher trying to suction a trach, while avoiding germs, and simultaneously monitoring a room full of booger-picking toddlers. It just wouldn't be safe. And it would be bananas.
On top of that, Greg and I weren't in a position to quit our jobs, we don't have family in town to help out, and we couldn't afford to pay someone with the skill necessary to care for our child. I was totally freaking out about it.
Enter the Medicaid Waiver program.
**
Now, I'm sure I'll get some of these details wrong so if you're an expert on the waiver program, please forgive me (also you should probably get a gold star– and get a life, because that is some boring background knowledge you've got there).
**
The Medicaid Waiver allows states to provide assistance to families that would not otherwise qualify for aid but who have a child who requires a high-level of medical care. Basically the state says, "You don't qualify for any help financially, but hot-diggity-dog that's one expensive baby you've got there so we'll let you participate." And thank God they did (after about 200 tons of paperwork).
The waiver we have is a home-care waiver and helps us with the following:
Assists us with home modifications (like adding a wheelchair ramp, widening a doorway, or installing a roll-in shower).
Helps cover some medical costs that private insurance denies.
Provides in-home nursing care (hours are based on need).
So where is Simeon while I'm at work? He's with his nurses. And he loves them.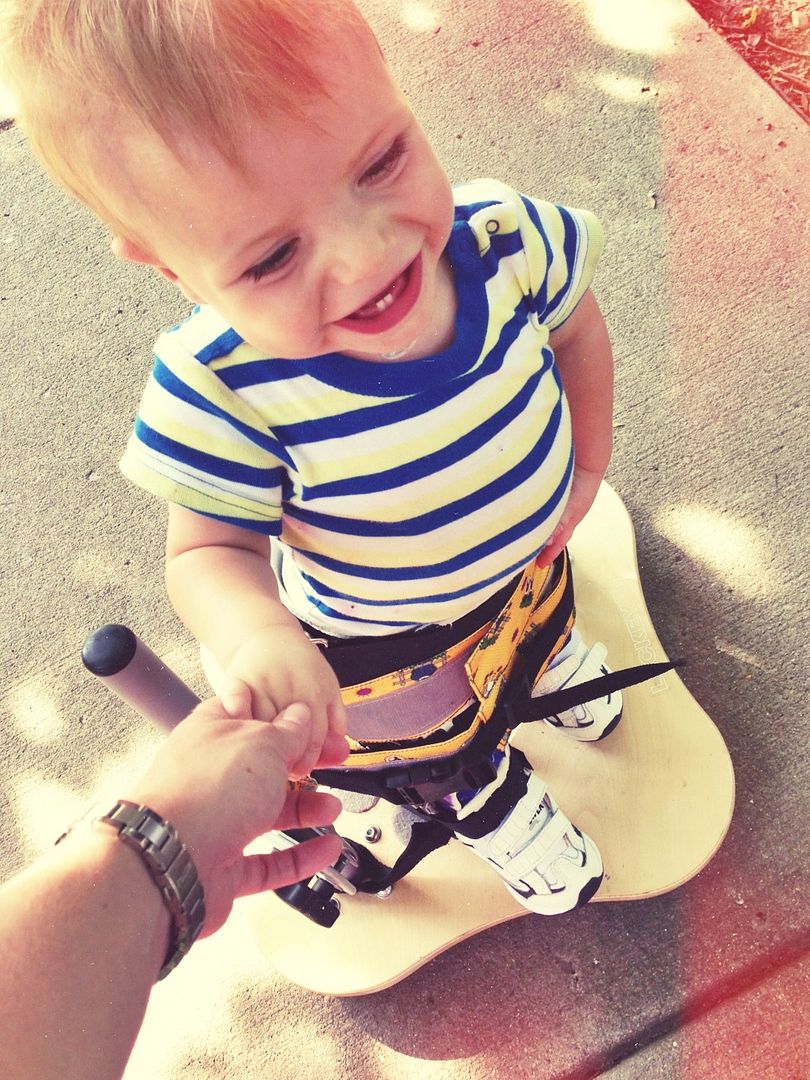 Out on the town with Nurse Hilary.
We get a certain number of nursing hours per week and we use them to cover the time that I spend at work. We also have a few nights of nursing each week.
I'll admit, I was nervous. At first I was like "I'm Mary Evelyn. I'm a grown-a#% woman and I don't need a nurse to help me." (pardon my censored French)

Kind of like this.
But in the end it was just what our family needed and I'm thankful. We couldn't have done this on our own.
And we're lucky. Simeon's nurses really know their stuff. They've kept him out of the ER on more than one occasion and it's nice to know that he's safe when I'm away. But what really makes me happy is that Sim has fun with them. They play games, work on therapy, read books, and go on walks to the park. They encourage him to explore.
They love him. What more could a parent want in their child's caregiver?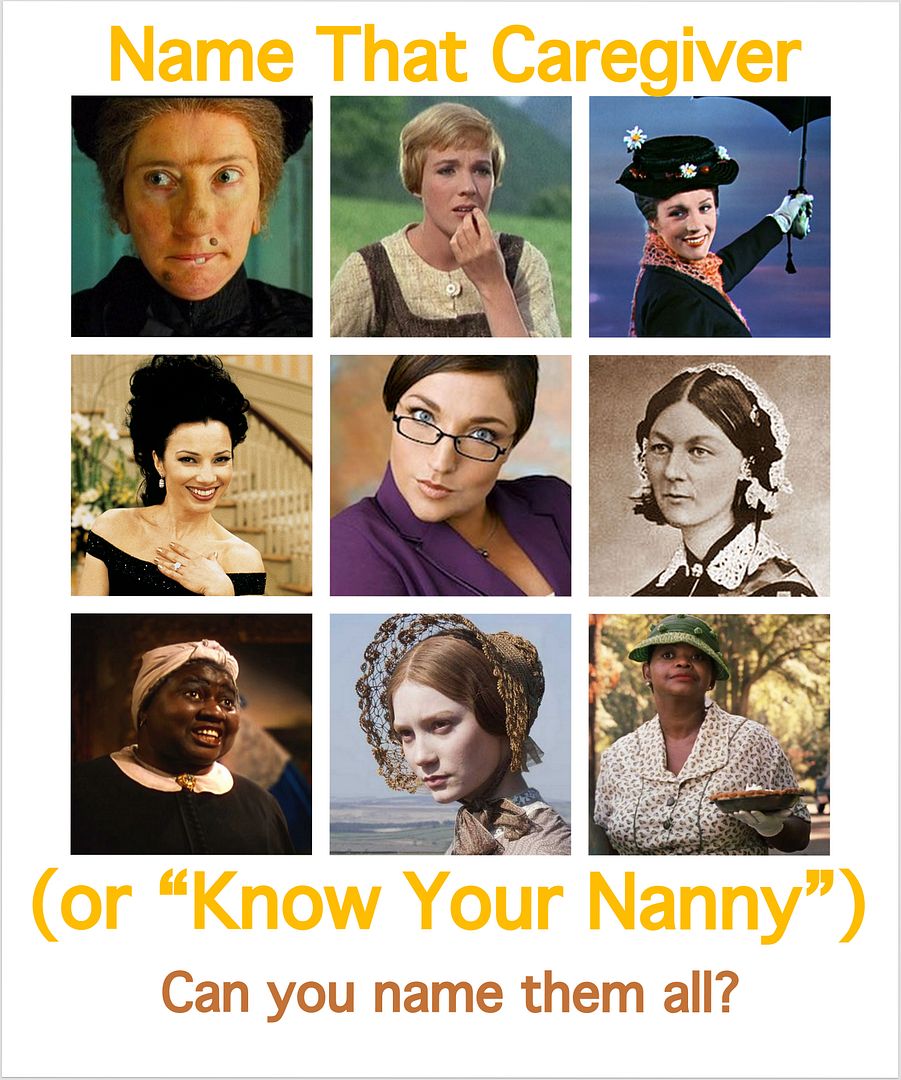 So yes, Sim's childcare is provided by nurses. But they are so much more than that. Their role is too big to fit inside one box. They are our nurse/nanny/playmate/chef/governess/buddy/therapists. And we think they're swell.

Someday, when Sim get's his trach removed (fingers crossed!) our situation will change. We won't need all those nursing hours. And as much as I can't wait for that day to come, there is a small part of me that will mourn the loss of these wonderful people who have become such a big part of our lives.
Nurses kind of rock.
((I've heard it "takes a village" but in our case it takes more of a large metropolitan area. So in honor of all our caregivers (nurses, grandparents, therpists, siblings, friends, kids-of-friends) here's a little look back on all the love.))