Oh, baby showers! The overjoyed grandmothers! The tiny socks! The stunned mommy-to-be who realizes that this thing is happening, no fooling!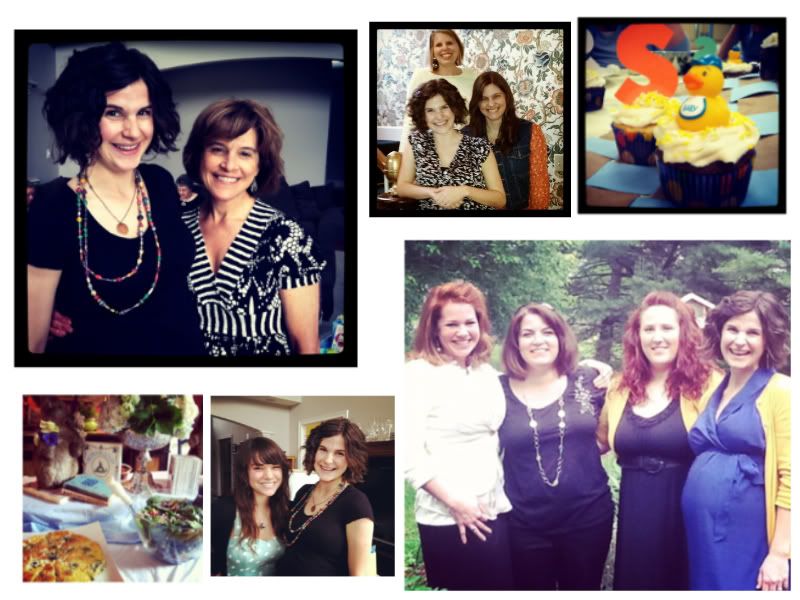 During my 4 fabulous baby showers, it dawned on me that my mouth has been making claims, which my brain never really believed.
For instance:
My mouth says: "Greg and I will really need to make time to be alone together once this baby comes. It won't be easy!"
My brain thinks: "Greg!! I dig that guy! I am going to spend sooo much alone time with him this summer!"
Or…
My mouth says: "Once this baby comes, everything is going to change…"
My brain thinks: "Wait, what? We're having a baby?"
Obviously, I need to get my brain on board or someone I know will be having a rude awakening on May 23rd.
I don't think any new mom can quite prepare themselves for life-with-baby. That's what I like to tell myself, at least. I've really tried. I've prepared as best I can, but it's still almost impossible for me to imagine a baby living in this house. That's probably why, with each gloriously darling gift that I opened, I was also having a minor anxiety attack. Unlike those fancy bridal showers, at a baby shower you are technically opening gifts that are meant for someone else. Each gift comes with a measure of responsibility:
Tiny socks = Oh my goodness! I have to do laundry for a BABY!?
Bibs = Wait… I will be in charge of feeding the baby too?
Bath toys = Yikes! I have to wash a baby??
Diapers = *crickets*
Thank goodness I was surrounded by so many fabulously supportive and caring people, because I might have folded under the cute-baby pressure. Not to brag, but my showers had fantastic decorations, scrumptious food (pregnant ladies love that!), lots of laughs, and the encouragement I needed to feel like I can do this.
So while Greg and my dad were golfing… (aren't they cute?)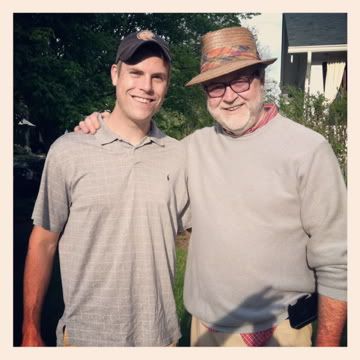 I was getting a big dose of reality.
Thankfully, pink lemonade and petit fours make me feel very empowered.
And I have a lot of great folks to give me advice…
In all seriousness, these past few months have been rough and while there are many things that I am still grieving, I am nevertheless overwhelmed by the kindness and support I've received. From Nashville to Columbus, from my school family to my church family I am humbled by everyone's prayers and encouragement. Anyone reading this who has kept Simeon in their thoughts these past few months, please know this: I am in awe of you and I hope I can someday show myself to be the kind of friend to you, that you have all been to me.
Simeon, three weeks from today we'll finally get to see each other. I couldn't be more excited.