Sometimes when I write about my grief over Simeon's diagnosis, I worry what my friend Beth will think. I've never told her this actually, but I think about her a lot before I post something. Would Beth like this post? Will it make Beth feel like I don't accept my son? Or like I don't accept her? Beth is important to me and, especially when I write about disability (even for her) what she thinks matters to me.
Here is her response and I think it's fascinating and so very true.
_____________________________________________________________________________
A couple of weeks ago, my dear friend Mary Evelyn wrote this beautiful post about her apocalyptically cute son Simeon and her dreams about him. In some of her dreams, Sim, who normally uses a wheelchair, can walk.
When I read her thoughts, I was moved.. . and grateful. Because in all my dreams [that I can remember], my wheelchair never makes an appearance. Never. I have had dreams about jumping for joy, walking around town with friends, and running from the mafia [in which I was rescued by Barack Obama and a team of Secret Service agents, thereby validating my importance to our great nation].
I have never had dreams about "wheeling" or "rolling" anywhere .
[By the way, as long as we're on the subject: it is perfectly okay with me if you invite me to go for a walk with you. I will not go for a roll or a wheel with you. I refuse on the grounds that it sounds creepy-weird and ridiculous.]
While being able to walk in my dreams is the norm for me, I have always been hesitant to share this with others. I can hear it now: oh, how beautiful/sad/wonderful for you, sweetie. Bless your special little heart. And I want to avoid the Pity Police at all costs, but I also wonder: how does this stack up against all my other rhetoric: if I am so proud of my identity as a person with a disability, if I take such ownership of it as a meaningful part of my experience, then why do I never dream things as they are?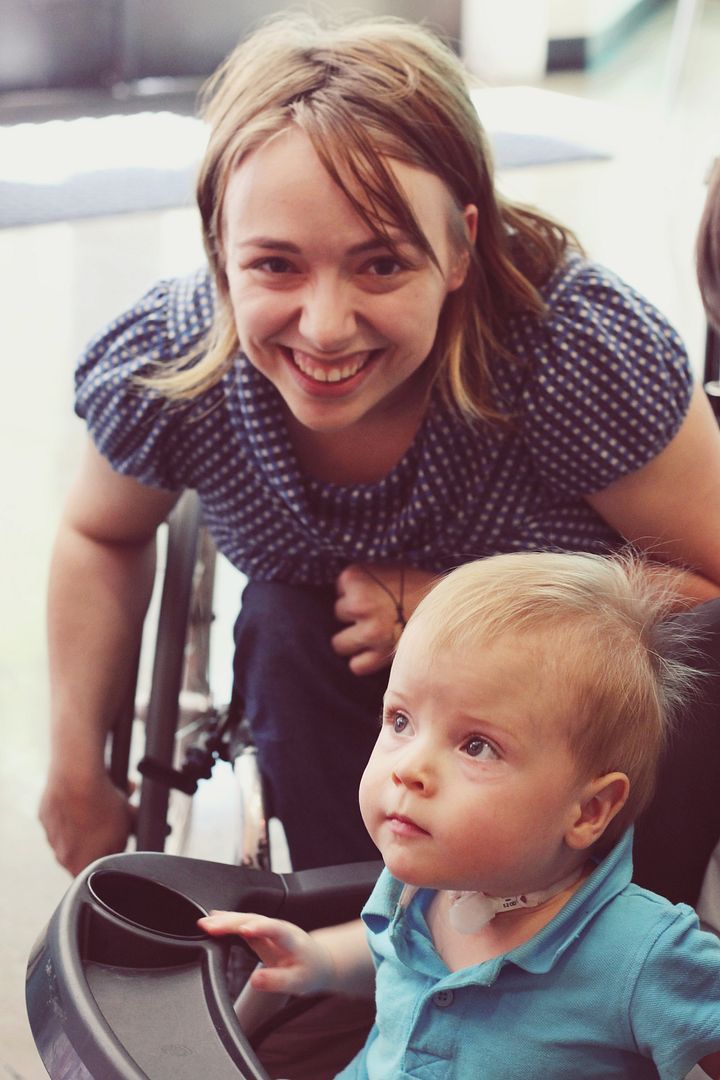 The discussion on dreams gets more interesting when you take into account the dreams of those closest to me. John and I were talking the other day, and he recounted a recent dream. In it, I told off some bratty girls at a party and "strode away from them, swinging [my] hips, in stiletto heels." Not only is that really great, it's curious. Other close friends and family, have told me similar things; in their dreams, I walk alongside them, moving freely from place to place.
Does this mean my friends-or my boyfriend-wish they could change things for me? Do I want to change things for myself? It could be that, but maybe it's something else.
Dreams come from our subconscious, so they give us a glimpse in to our deep-down perceptions of ourselves, our lives, and others. If how I dream is how I see myself, then it makes sense that in my dreams I have a typical body because, in my experience, my body is typical. My wheelchair is not the reason John is with me; those reasons are deeper, more abstract, and more freely expressed in dreams. Dreams may not mirror reality in an exact way, but when we dream of and for the ones we love, there is truth. It makes sense for John to dream of me as a person not defined by my limitations, because that is how he sees me anyway.
And this makes sense for the Sim-Monster, too. He's an IncrediCute little boy who you just want to snuggle the ever-loving out of. He has a lot of energy and loves to play and laugh and be silly. So it makes sense to me that this is exactly who he is in Mary Evelyn's dreams, too: her little boy, simple as that.