On Friday we were admitted to the hospital. After weeks of low oxygen readings at night, one sleep study, and many calls to the doctor we finally realized this sleep issue wasn't going away on its own.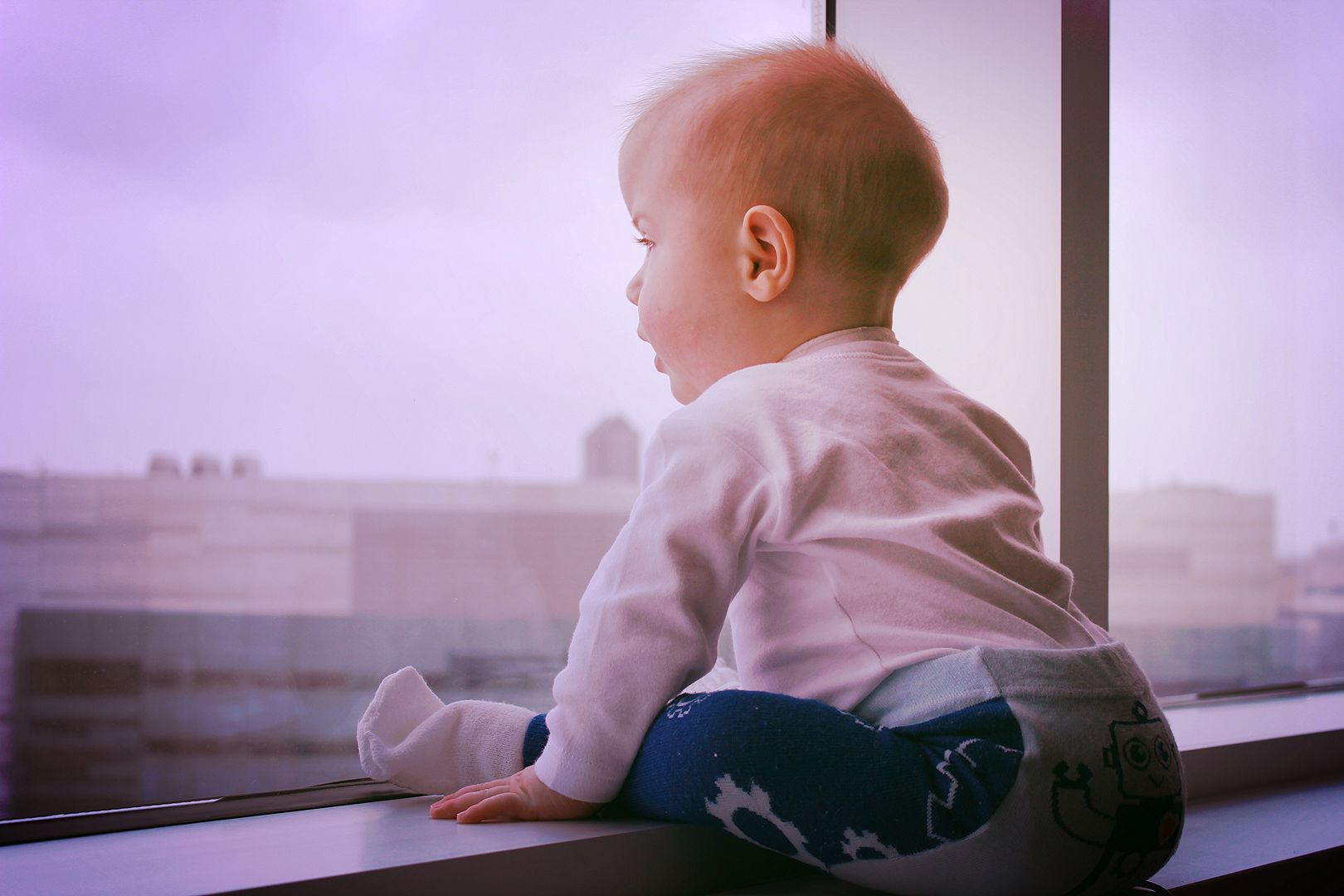 For weeks we've fiddled with the problem but nothing seemed to work. Thank goodness for our three nights a week of nursing care, because waking up to a shrieking alarm 12 to 20 times a night is rather unpleasant.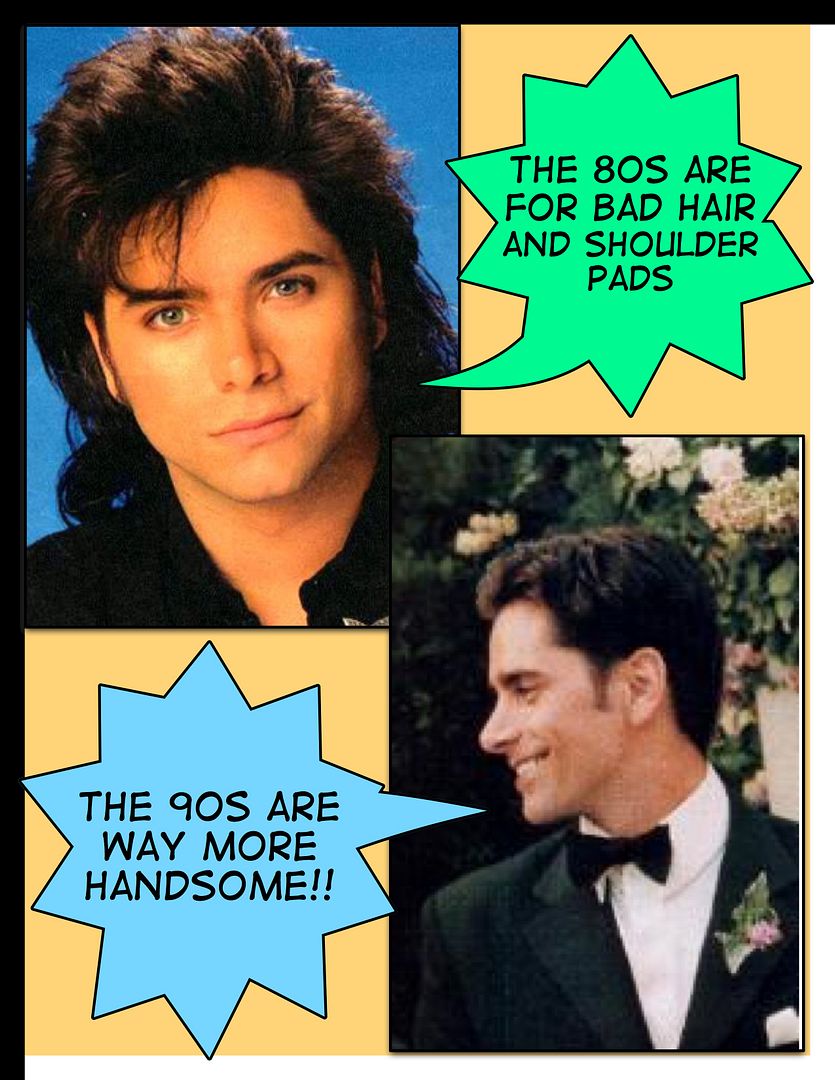 When it comes to hair and oxygen,
listen to John Stamos

.
So here's what happened:
Simeon's oxygen has been low during his nighttime sleep (and a bit during daytime naps too). When he should have been in the 90s, he was resting down around 88 with short trips to 83.
Our doctor recommended a sleep study which happened last Tuesday.
We've depended on our night nurse to help us get some sleep– but on Friday morning she reported that Simeon had alarmed a whopping 40 times and that his oxygen had stayed at 88 for "hours."
I called pulmonary who put a jump on the sleep study results and had us direct admitted to the hospital.
I knew this wouldn't be good. Many children with trachs also use a ventilator to help them breathe and we seemed to be heading in that direction.
Dr. S: Well, I don't think it's going to be good news. I'm thinking he needs a ventilator at night.
ME: I thought you might say that. Would it be just like a CPAP on the trach though?
Dr. S: Well, yes. A ventilator on CPAP settings.
ME: So can I just call it a CPAP, if it makes me feel better?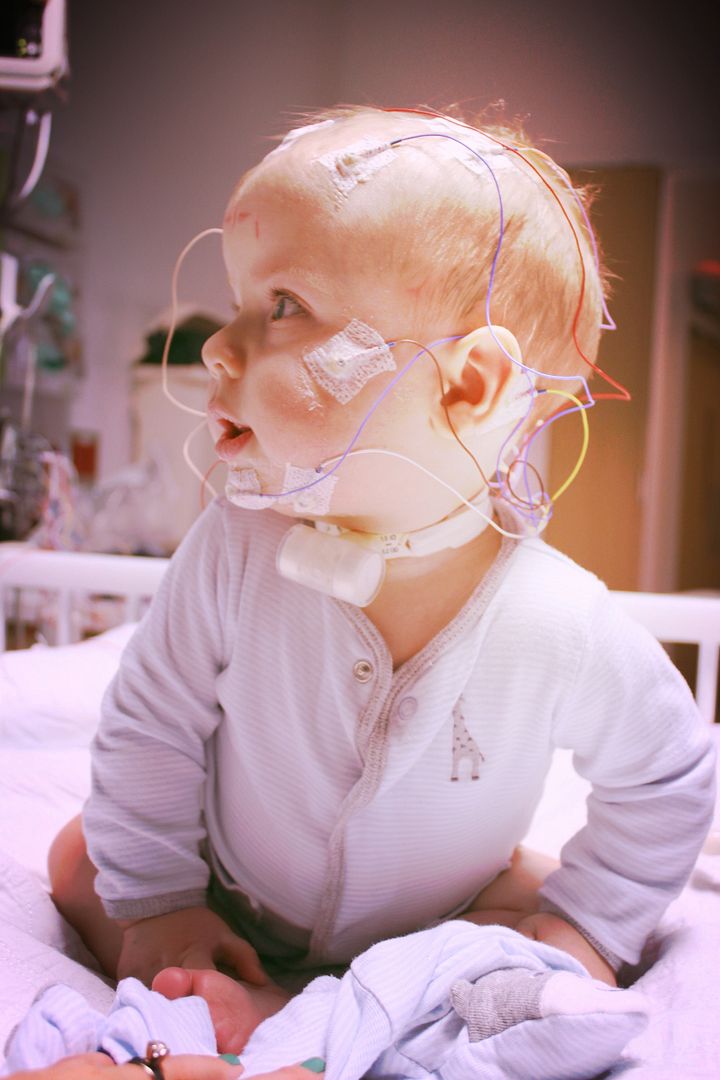 Cute Sleep Study Robot
Dr. S: Ummm…. sure.
The rest of our conversation included the following:
Sleep study results

Simeon is still showing central apnea (a poor respiratory drive during sleep), but it isn't much worse than it was in the past.
For whatever reason, the apnea isn't worse but his reaction to it is. So a short breath pause of 7 seconds is causing big drops in oxygen. This is new.
The sleep doctor wondered if there could be an underlying lung issue, but Simeon's chest x-ray is clear.

Why this could be happening:

A worsening/tighter chiari II malformation
A lung issue
Immature brain stem
Just cause
Dr. S ended our conversation with, "Be sure to bring Simeon's cutest pajamas." That's why we love Dr. S.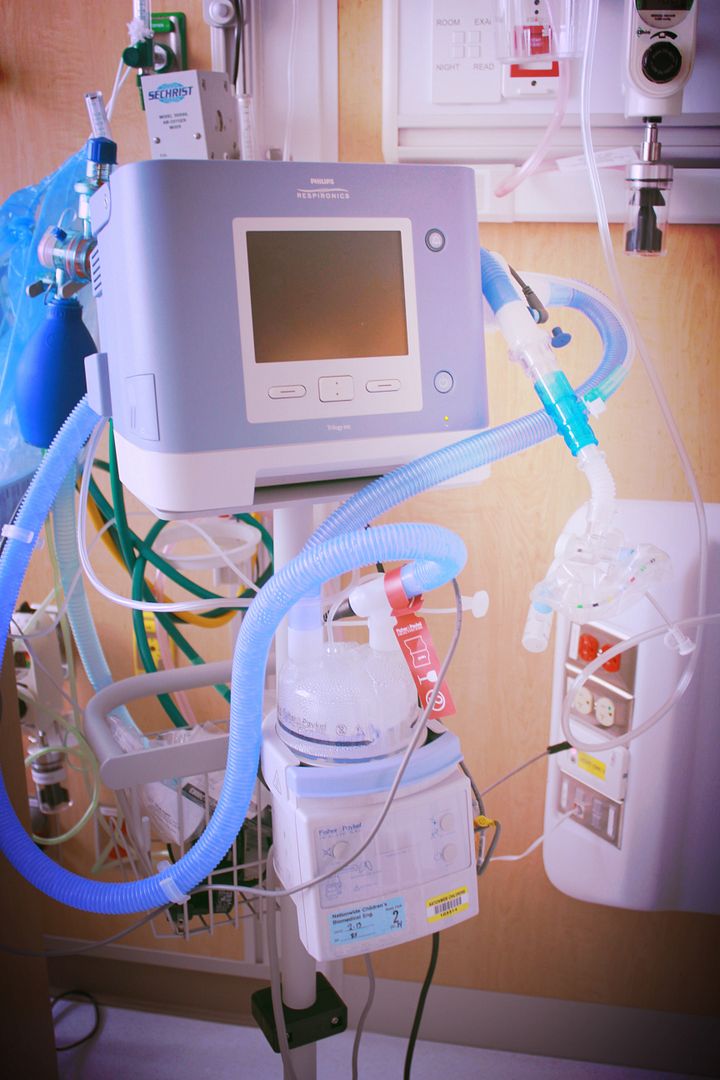 Ventilator
We have an MRI on Monday to look at Simeon's chiari malformation (I explain the chiari here) but our neurosurgeon doubts that he will find any changes. Other than that, we are mainly here to get Simeon set up on the CPAP/vent. They need to be sure it is working and that Simeon responds well to this new intervention.
And so, last night, for the first time since he got the trach, Simeon was put on a ventilator overnight. Vents really range in how much help they give a patient. They can breathe for you, or they can simply assist. Simeon's ventilator is set to behave like a CPAP (you know, like a 40 something dad would wear) but instead of being placed over his nose and mouth, it connects to the trach. The CPAP settings give air pressure into the trach to help keep the lungs open when breathing is shallow.
So, how did it go? Pretty great, actually. The vent is so much quieter than our current machinery at home and would eliminate the need for at least one of our pieces of equipment. And Simeon's oxygen stayed in the high 90s all night long.
So that's our health news. Here's our emotional health news:
Simeon's Mental State:
Jolly
Carefree
Charming the (scrub)pants off all his nurses
Mommy and Daddy's Mental State:
Disappointed but keeping our spirits up
Nervous about the future
Calm (most of the time)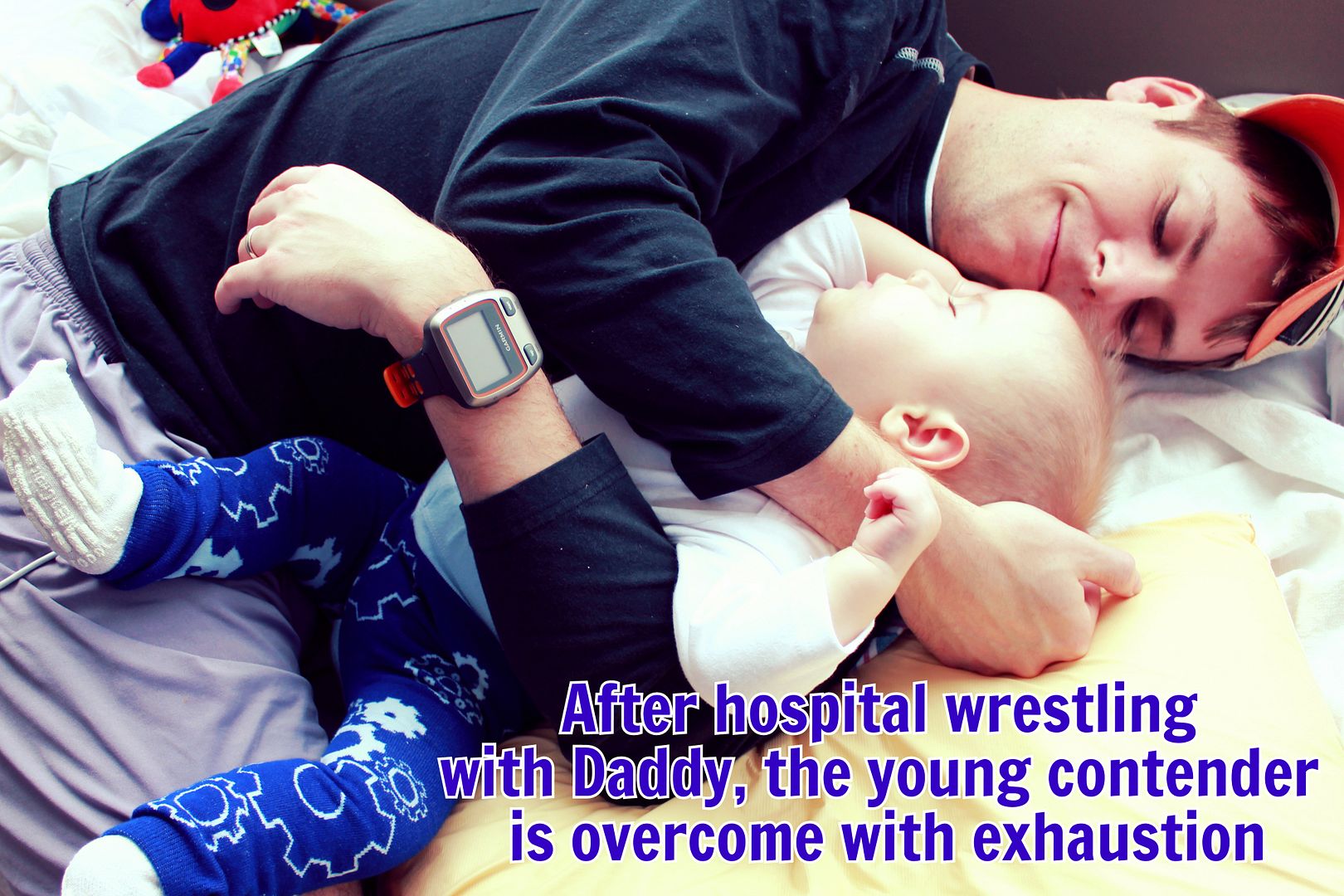 Honestly, this has been hard. We thought our little guy was doing better– he's growing, he's eating great, he's becoming more independent– but instead of needing fewer interventions, it turns out he needs more. I'm worried about how this will affect our ability to remove the trach someday. I'm concerned that this new addition will set us back. What will this mean for Simeon in the future? I've adjusted to having a baby with a trach but I've never considered having a kid with a trach. The doctors are still hopeful that Simeon will be trach free someday, but this certainly won't make it easier.
For now, we're staying positive and remembering how proud we are of the little booger.
Keep us in your prayers.