Last week, Greg took Simeon on a dinner date with his little buddy Kyle.
What began as a convivial meal between friends ended in tears.
We have a problem y'all.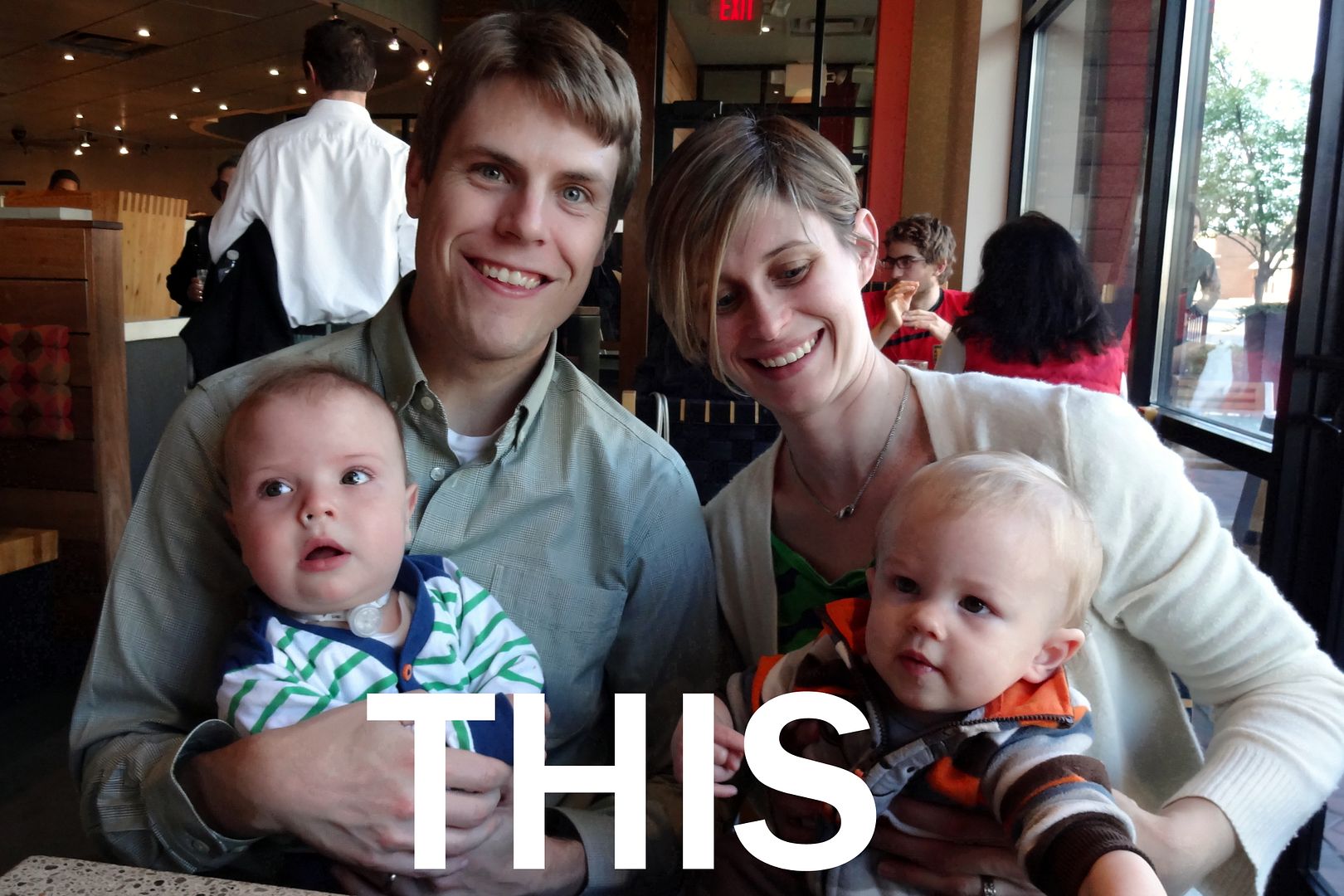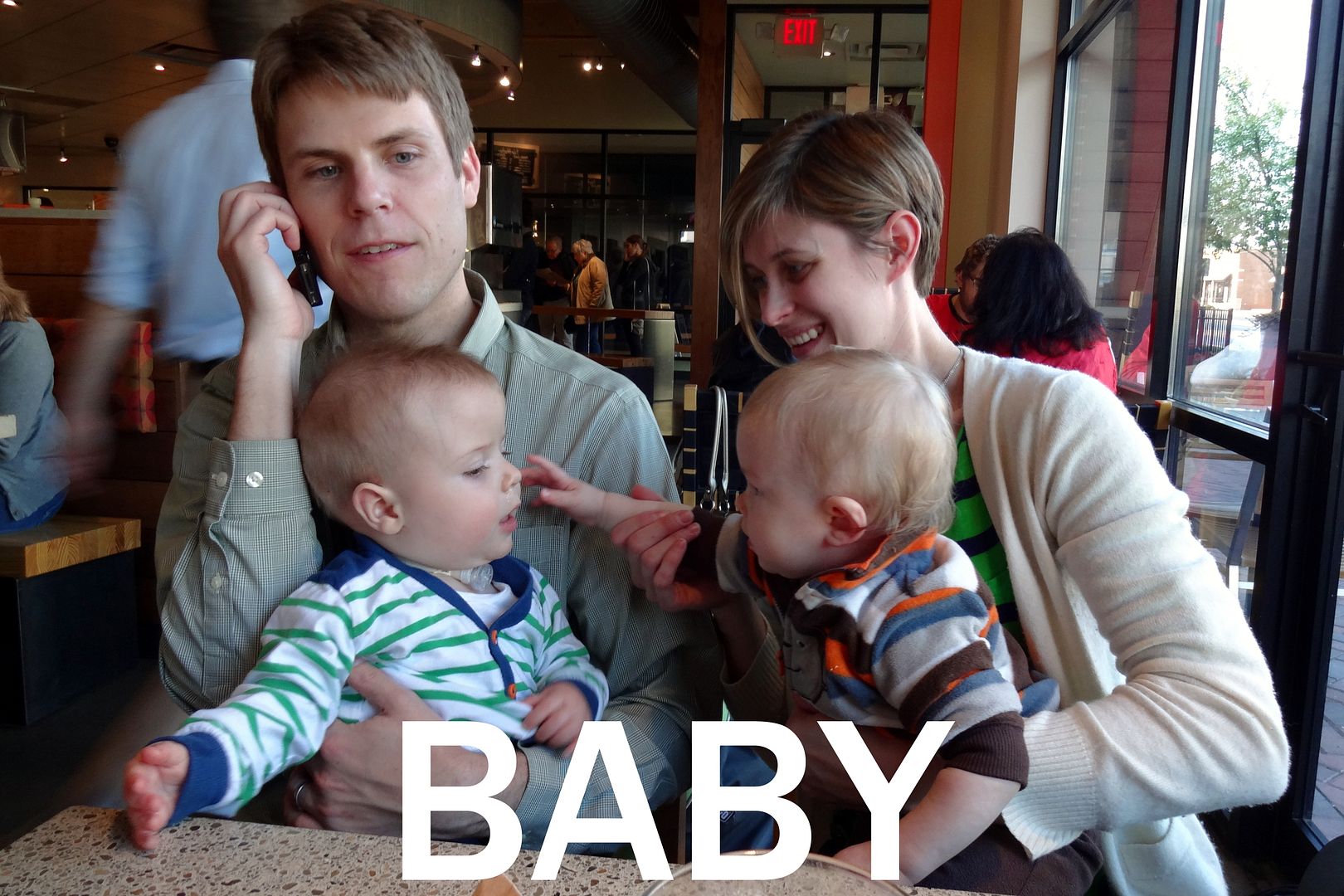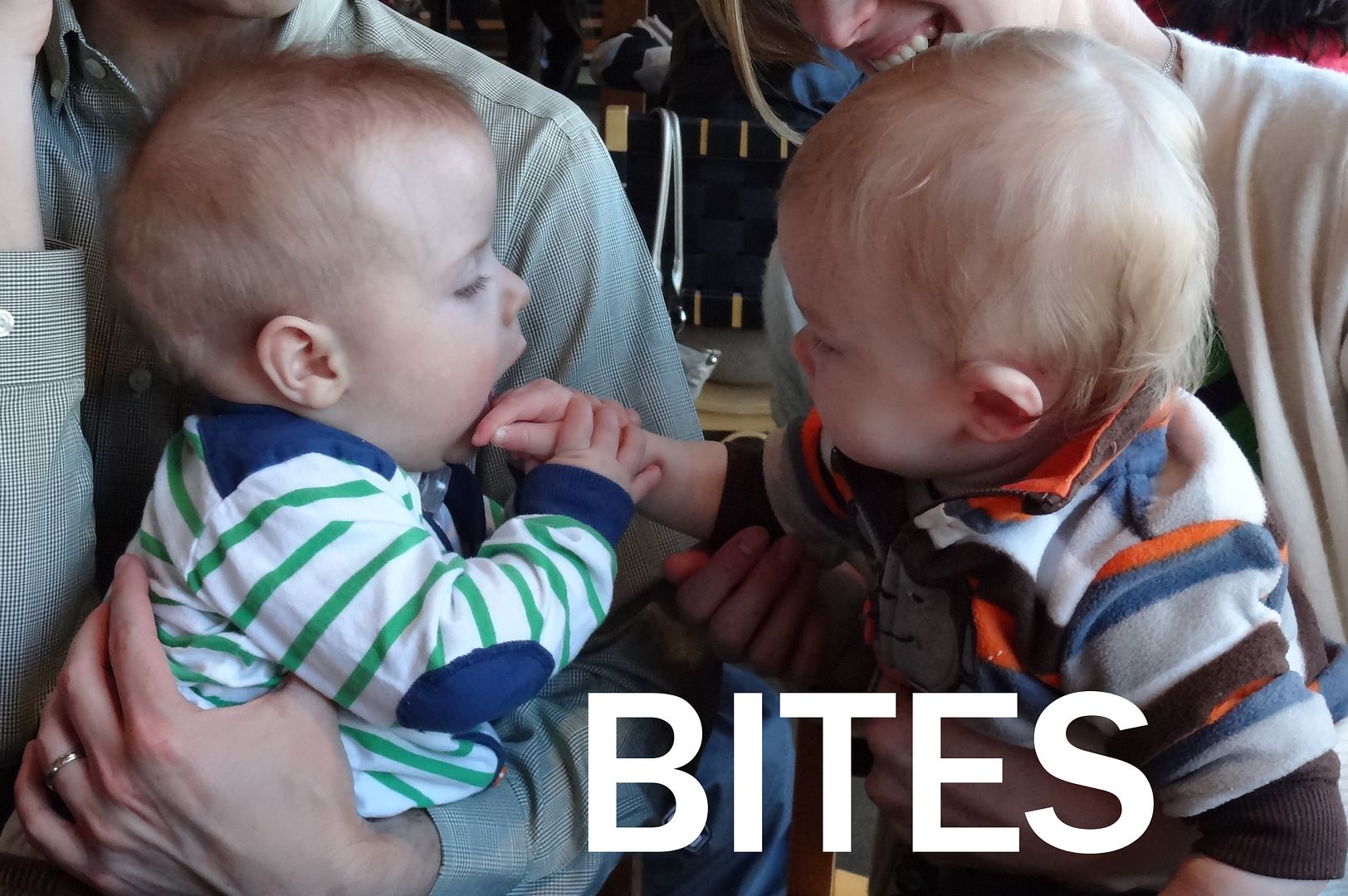 Uh oh.
Sim's friend was not amused.
The little stinker has been biting at home, but now he's taken the show on the road.
Look out other babies. The kid's a menace.
Dear Simeon,
Please do not eat your friends. They don't like it and neither do their mommies. I've heard the guards at baby prison don't give kisses or snuggles. I would hate if they came and took you away. Just something for you to consider.
Sincerely,
Your mother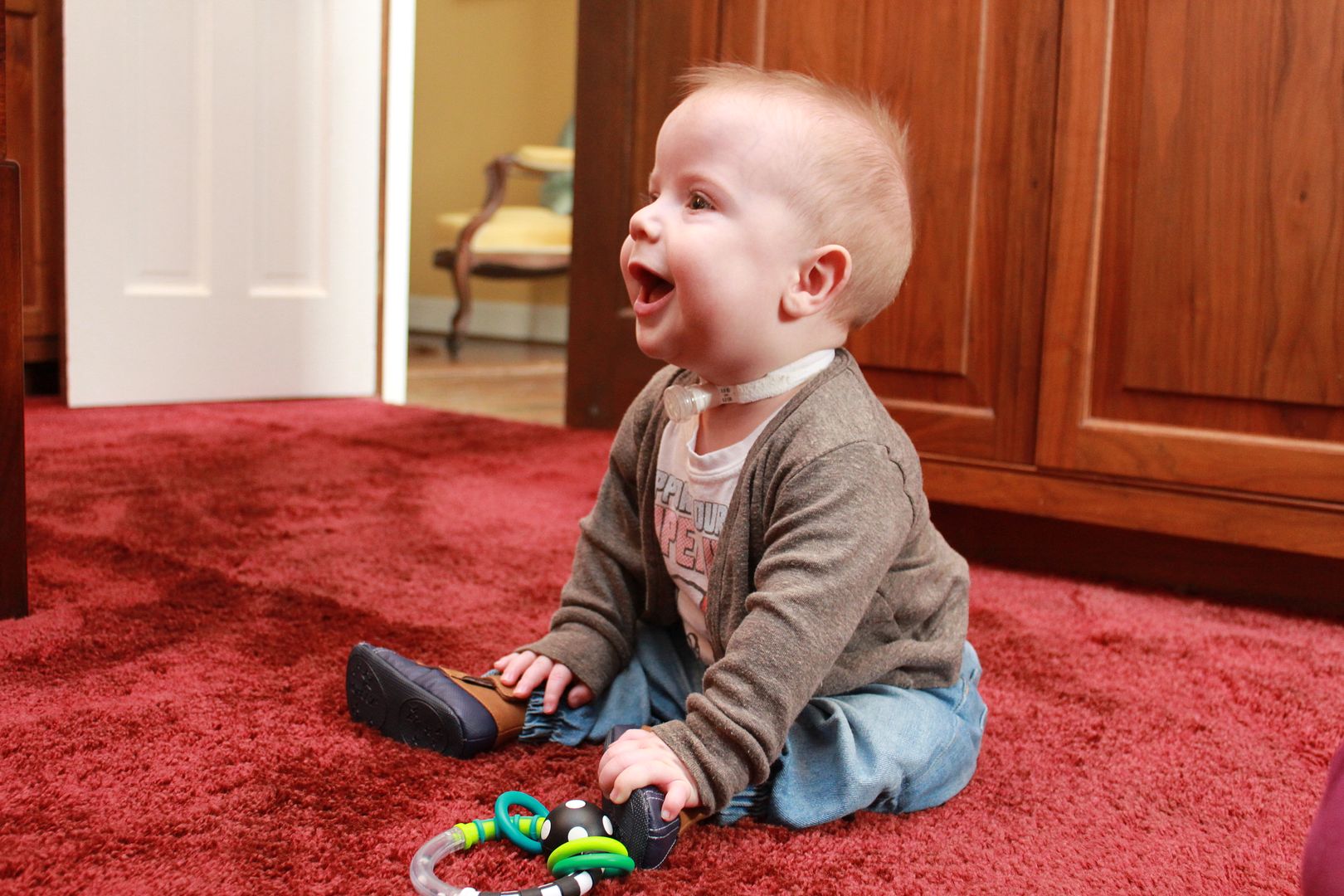 He sure is cute though, right?
So what do I do now, moms?
Any advice on breaking this biter before Simeon gets himself sent to baby prison? Help!