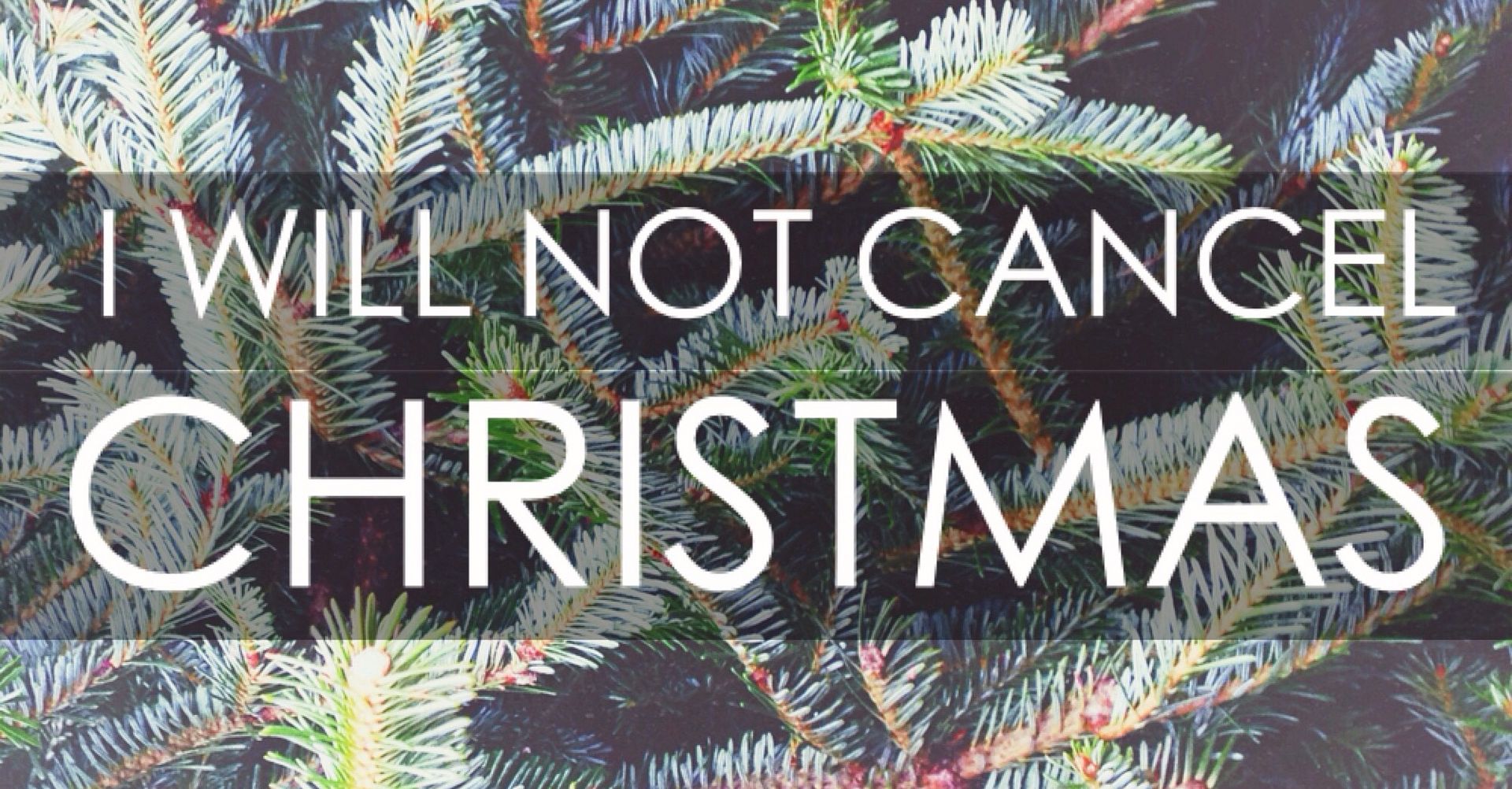 As some of you may remember, last year I almost cancelled Christmas. It's not that I don't enjoy the holiday season (I'm not a monster, you guys), it's just that being a grown-up person at Christmas comes with a lengthy "to do" list that usually leaves me feeling woozy and overwhelmed and distinctly Grinch-like. Apparently, I can't do it all and (apparently) that makes me get all defeatist and wet-blankety (kind of like how I was in 7th grade gymnastics class when I realized that I wouldn't be able to do a back handspring on the balance beam on the first try without dying).
But, by gosh by golly, things will be different this year!  I'm determined to focus on the "whys" of the Christmas season and not all the "whats" that I have to do. Who cares if I've considered cancelling Christmas in the past? I'm turning over a new leaf– and by "turning over" I mean "adjusting" and by "a new leaf" I mean "my attitude." If this guy can do it, so can I.
In the interest of setting the mood for a positive holiday attitude, I'll be hosting a Sharing Christmas link up next week along with some other blogging gals. My pal Courtney suggested this as a way to spread Christmas cheer and take a peak at the sights, sounds, smells, and candy-cane-goodness happening in our homes this time of year. I'd love for you to join in the fun. Here's what you do:
Tell us a bit about what your holiday looks like this year. It can be anything, big or small. Got a cool advent tradition or some thoughts on the meaning of Christmas? Got a killer cookie recipe or a favorite holiday play list? Got a grinchy habit that you just can't break? Write all about it, take photos, and generally fill us in.
Stop by here next week and link up with your post.
Read posts by others, get inspired, find a new blog to read, and kick your Scrooge habit (or, I don't know, embrace it if that seems like a good idea for you this year).
These lovely ladies and I will be hosting the link-up so be sure to check out their sites and stop by next week to link up (don't we look Christmasy?)!
Until then, jingle those bells, hang your stockings with care, and start snapping photos of your holly jolly (or low key or whatever) Christmas season.
Grinch, out.