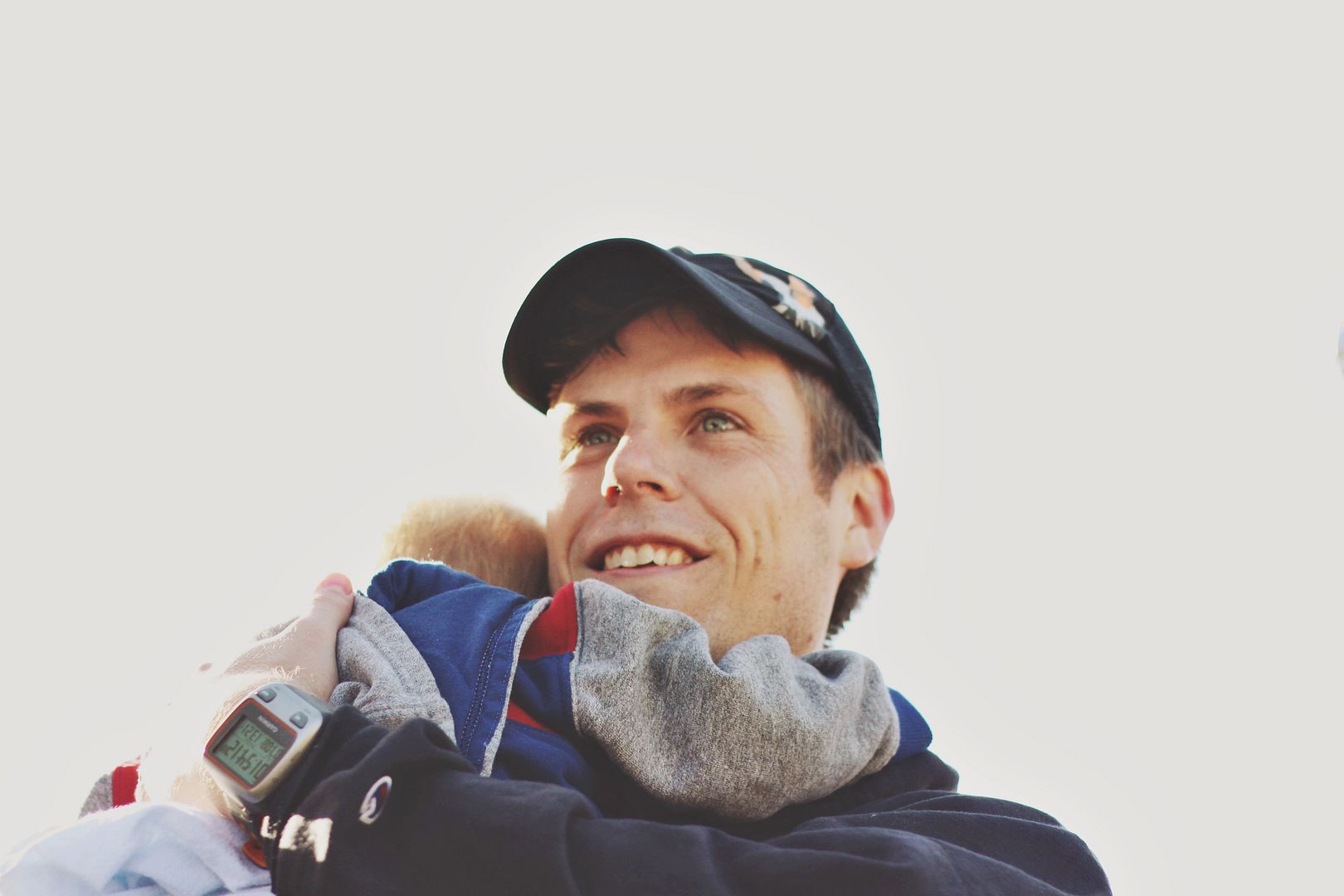 I am not what you would call athletic. I didn't play sports in high school (because drama club!) and managed to graduate without taking a single phys ed class (thank you clerical error!). My coordination is laughable, my endurance absurd. I was on a soccer team in 4th grade but got in trouble with the coach for sitting down when the ball was "too far away" and making exquisite daisy chains while my team lost miserably.
In my opinion, running is best used for escaping fires, playing red-rover, and getting your tardy-self to a meeting.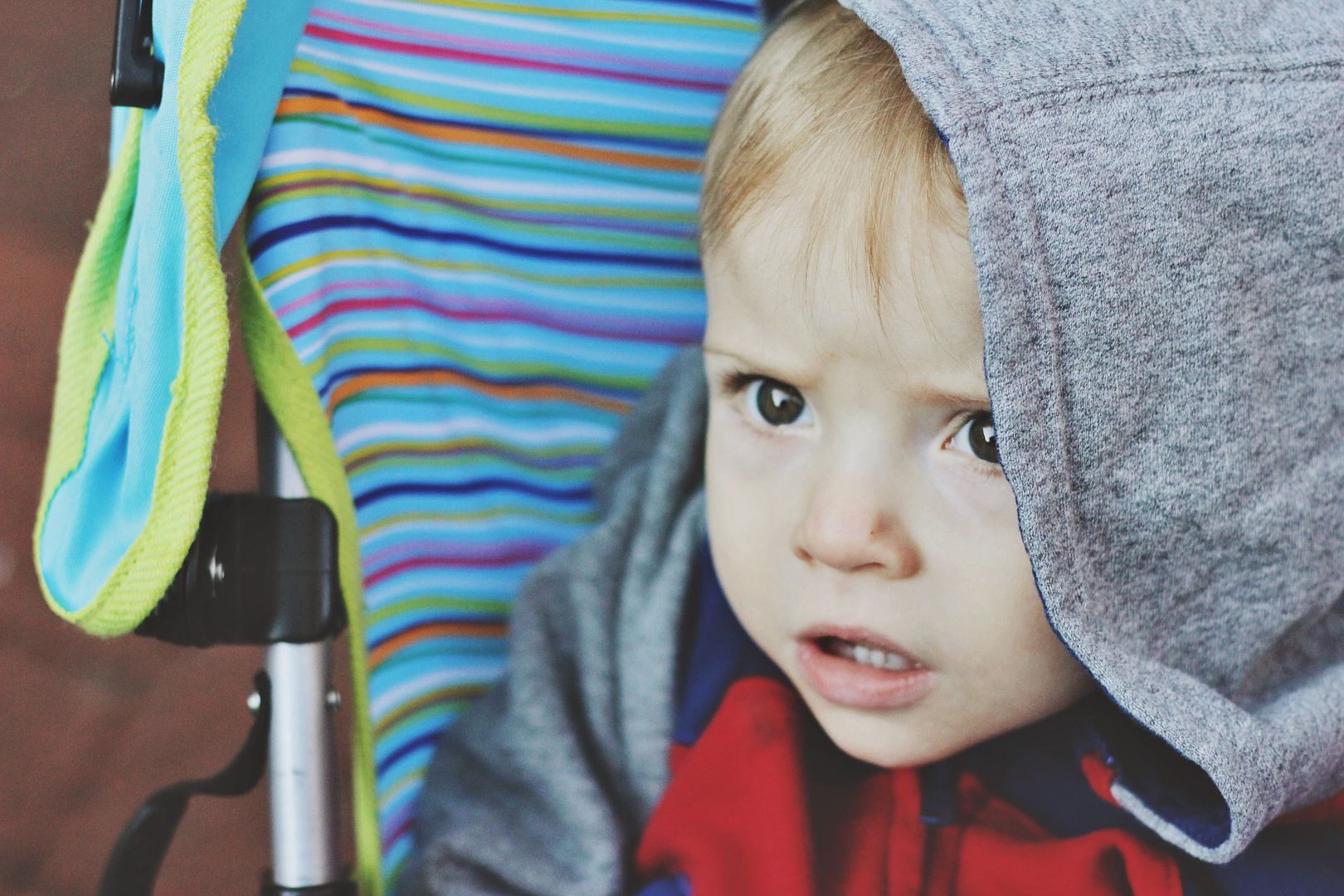 "You mean some people run just for fun? Why don't they use their wheelchairs? Grown ups are so impractical."
Then I married a jock.
And I don't mean the dumb kind. My jock has a PhD but you wouldn't know it from the way he geeks-out over running shoes, tennis rackets, Frisbees, and weight lifting (I know, I know– stereotypes are bad. Relax. I'm just trying to make a point). And Greg comes from an active family. The first time I met his grandmother she asked me "What sport do you enjoy playing, Dear?" I was pretty sure "Settlers of Catan" was not an acceptable answer so I said "swimming," which wasn't exactly true but I made an executive decision to count lounging in the lazy river.
I'm not a complete slug. I jog sometimes and did yoga religiously for a few years before Sim was born. Still, I break a sweat about as often as Greg breaks open my collection of movie musicals. That is to say– seldom but not never.
So when Greg decided to run the 1/2 marathon, I didn't exactly "get" why someone would want to do such a thing, but I was impressed just the same. That's 13.1 miles, you guys! That's like me running somewhere that would take 20 minutes to get to in my car. That's completely impractical– and awesome.
He ran the 1/2 this past Sunday to support Nationwide Children's Hospital. And Sim, Gigi, and I were so excited to greet our resident athlete at the finish line. Thank you to all who donated!
Go, Daddy, go!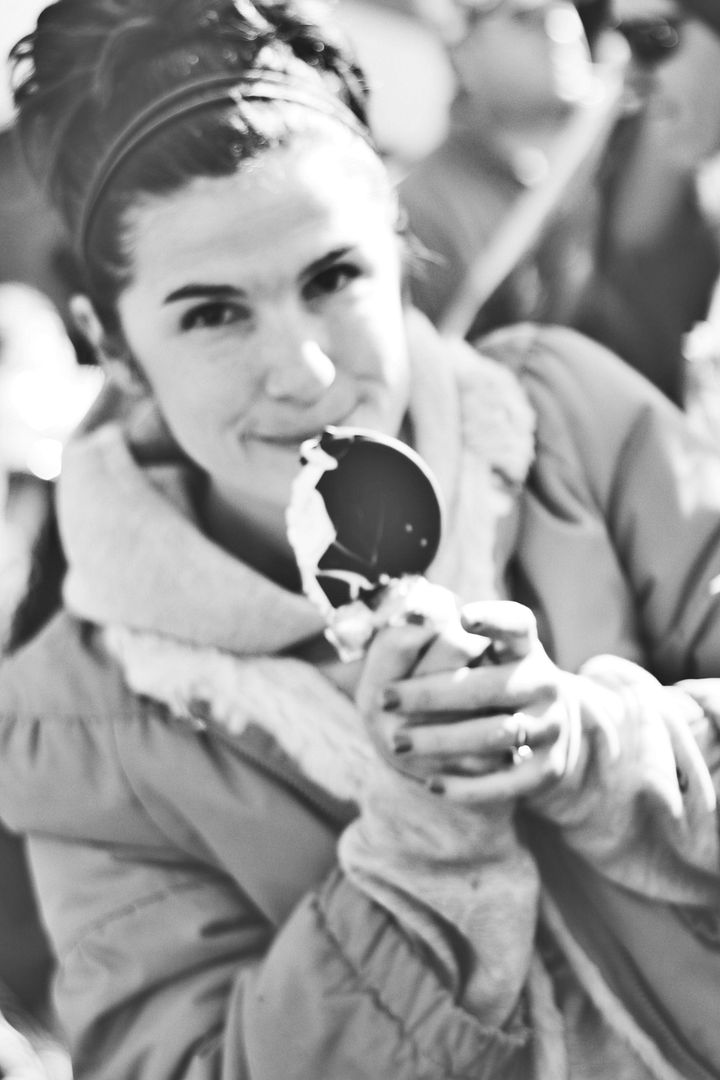 Some people run marathons. Others eat Dilly Bars. To each his own.
What are you up to this weekend? Give me some fall family fun ideas, please!