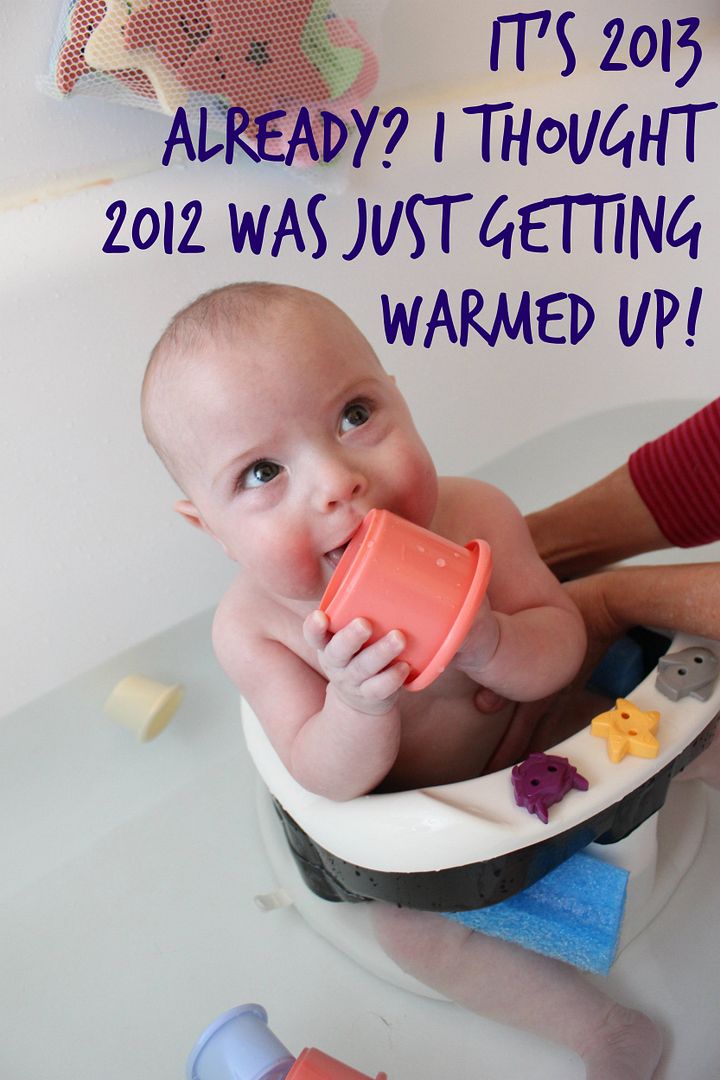 Over the past four years, Greg and I have embarked on our journey into each new year by selecting a family motto.  Each January, after careful consideration and much debate, we choose a saying that will follow us for the next 365 days.  The mottoes are ridiculous, random, and generally useless but finding ways to incorporate them into our everyday conversation is a lovely diversion.  What began as a joke has become an annual tradition that I quite enjoy.
The Smith Family Motto Criteria:
Must be easy to use in a variety of situations
Must be succinct (no run on sentences, please)
Must be a command, directive, or exclamation.
When used, the motto

and

the year must be stated together. (

Example:

M.E – "I think I may skip my shower tonight.  I'm too tired."  Greg- "No excuses, 2010″).
Must be random– preferably pertaining to nothing in particular.
Favorite Smith family mottoes of years gone by:
No Excuses– 2010/2011 (most often used when avoiding dishes, exercise, and dissertation writing.  It was selected twice because we liked it so much)

Eureka!–  2012

(used frequently when Greg was looking for work or upon locating any lost object)
And now unveiling the 2013 motto: 
Don't Stop Believing– 2013
Don't Stop Believing, 2013, has already gotten traction in the past few weeks and I

think it will do nicely.  Only time will tell. 
I do of course have a few resolutions for myself.  I like my resolutions to begin with "I will try to…" because 1), it excuses me from the guilt of trying and failing and 2), it's more about effort than completion

. 
And so, I hereby res

olve to

try

to

…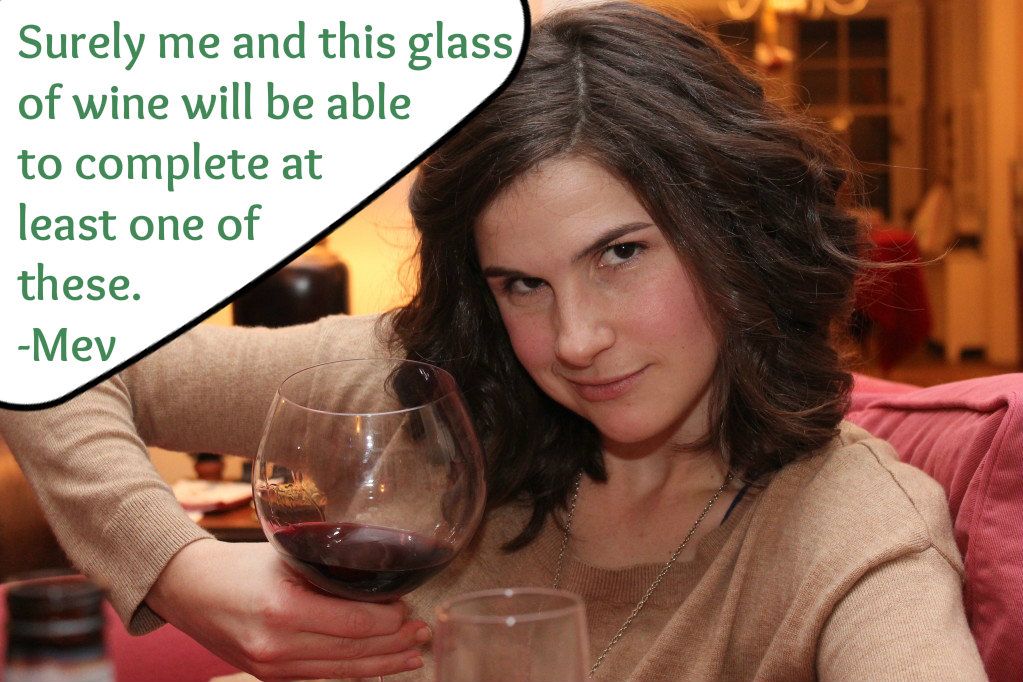 M

ake eac

h

Sunday a Facebook/blog/message board free day and cut myself off from these outlets after

6PM each night

.  I've gotten into the habit of scanning SB message boards, special needs Facebook pages, and SB blogs all day long and, while these are helpful resources, I've become a bit obsessive.  I'm learning that life will go on and Simeon will survive even if I don't think about Spina

Bifida all the time.

A

ttend yoga classes again.  Not as frequently as I used to, but if I start small (once a month maybe) I think I can do it.  Heaven knows I could use

the stress relief.

M

op every once in a while

.  Ugh.

S

end thank you letters to some of the medical professionals who, in small ways, helped us deal with the news about Simeon's condition last ye

ar.  I want them to know how much it mattered.

Continue to blog at least twi

ce a month.

P

ray— honestly and without frustration when I get distracted

.
And, if you're w

ondering if I'll be able to
accomplish all these things, to that I say…  

 
Don't stop believing– 2013
And in Simony Cricket news: 
We've jumped from the 3rd to the 16th percentile in weight.  Oink! Oink

!

Mr. Smith!
He's digging solid food, although nothing chunky yet.  Texture is okay, but the slightest chunk sends us into a pretty gnarly gag fest.  Like father

, like son

.
 We're still working on sitting up and while I may get ho-hum about the fact that it isn't happening unassisted yet, I know that

Sim is pretty darn strong and he'll get there eventually.

Lots of talking with our valve!  Simeon can wear it for up to 2 hours at a time now, which means he is offically able

to make fart noises in church

.  And, trust me

you guys,

e

verything he says is genius.

Also… 
We had a

visit from Grandma Edwards…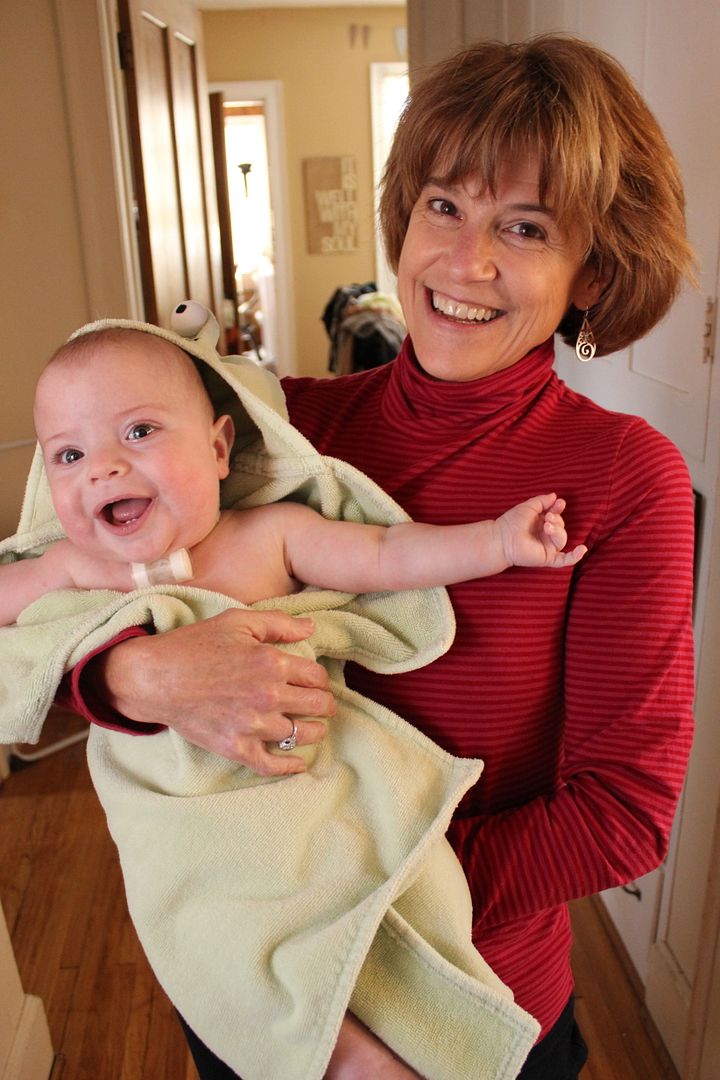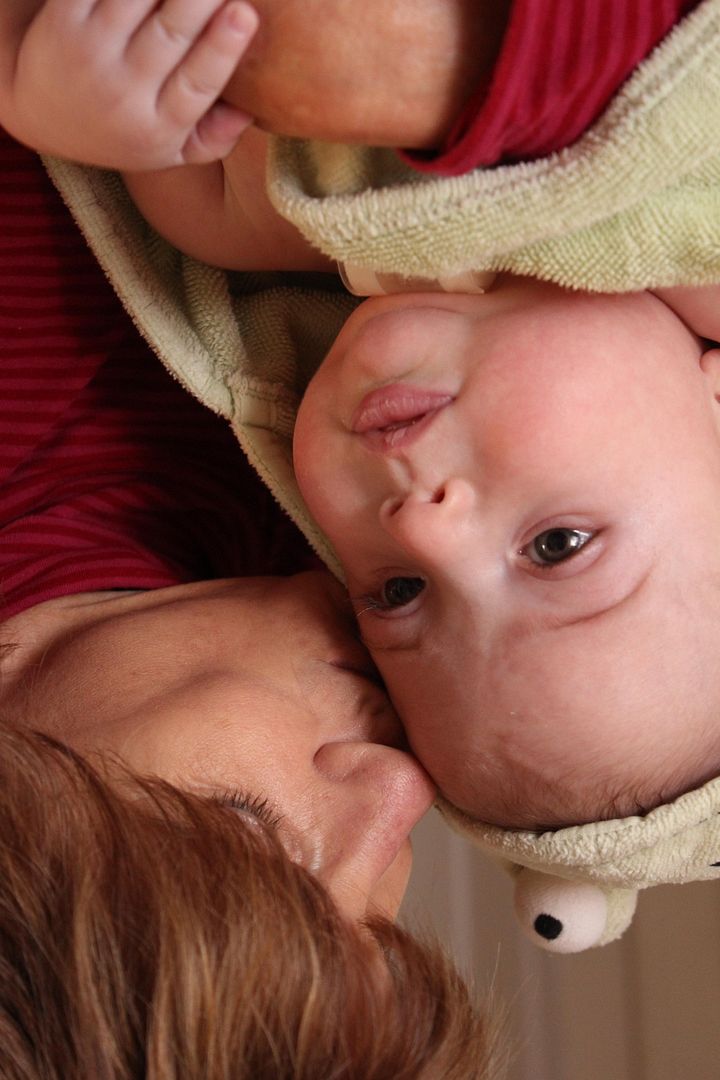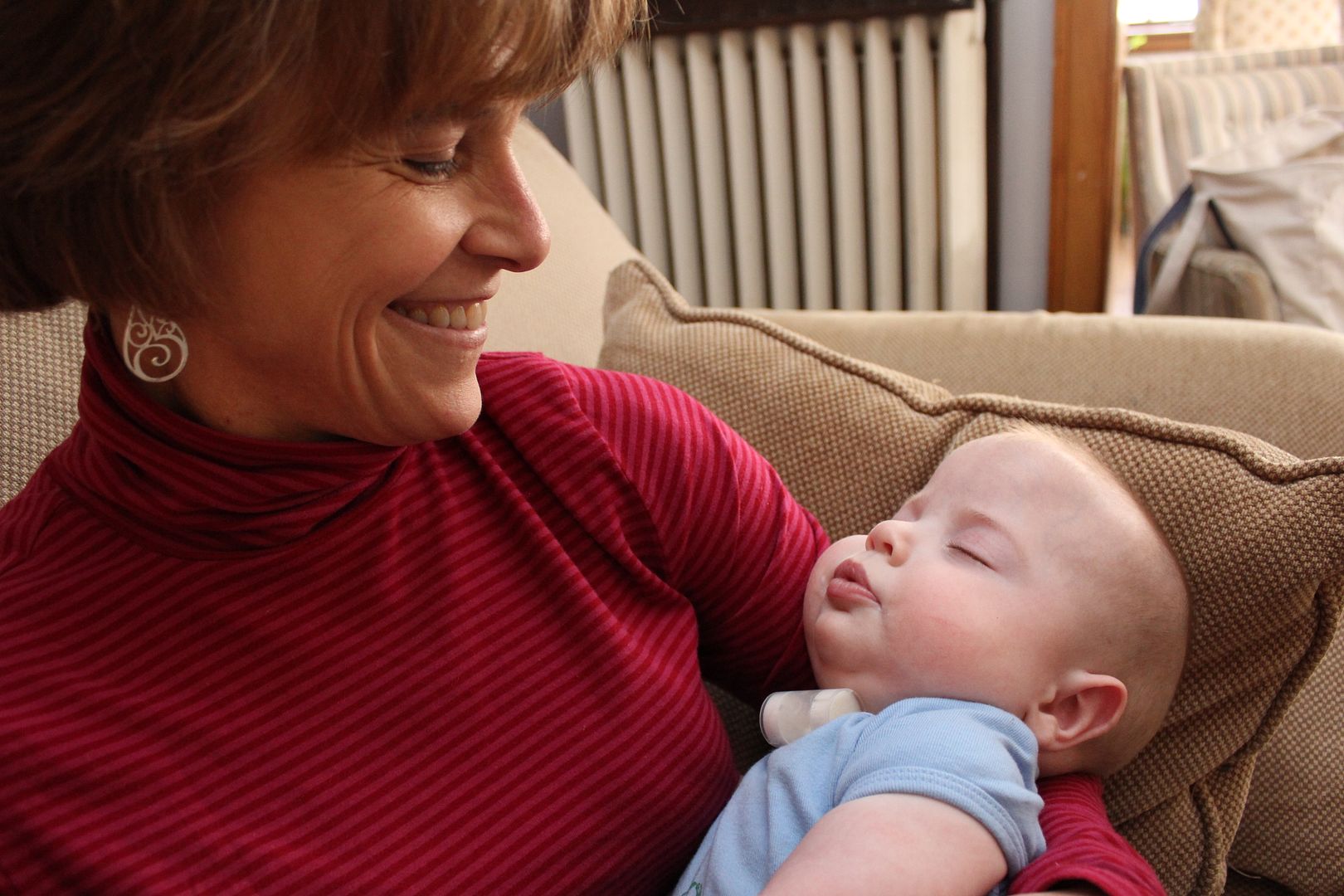 He isn't qui

te

steady enough to sit in
it wi
thout a hand close by.  The seat is big and while Sim has great head control and is pretty good with his upper body, his little patootie just slides all over the place giving him a

nice drunken head bob that I don't quite trust.

  We're still working on rigging it up so he can use it without as much mommy support.  Bathtime with a trach may be stress inducing for Greg and I, but Sim thinks it's the bee

's knees.
Keep up the good work Mr. Sim!