"And he shows mercy upon the last, and cares for the first; and to the one he gives, and upon the other he bestows gifts. And he both accepts the deeds, and welcomes the intention, and honors the acts and praises the offering. Wherefore, enter you all into the joy of your Lord; and receive your reward, both the first, and likewise the second. You rich and poor together, hold high festival. You sober and you heedless, honor the day. Rejoice today, both you who have fasted and you who have disregarded the fast. The table is full-laden; feast ye all sumptuously. The calf is fatted; let no one go hungry away." – From the Paschal Sermon of St. John Chrysostom
In Orthodox churches across the country, we hear the same sermon read during our midnight Pascha service each year. All through Lent we wait for it. We look forward to those words. We anticipate.
I look at my life and notice the ebb and the flow. Each season is different. During some Paschal seasons, I have been the first. I have fasted, not just with my body but with my soul. I have held the hope of the resurrection in my heart from the moment our 40-day journey to Pascha began.
But some seasons I am the last. This year I was the last.
I fasted in body but neglected my spirit. I doubted my faith and wrestled with misgivings about the goodness of our Creator. I did not hold onto hope. Yet even so, on Holy Saturday, I baked the Pascha bread and boiled our eggs for dyeing, watching the steam rise in misty ribbons. I sifted and mixed and kneaded until I felt my soul shudder and rumble to life. And in these small actions– perhaps because of them– I became ready to celebrate.
And the dough rose like my spirits.
Like Christ.
Like the resurrection.
Like Pascha.
Christ is Risen!

"If any have tarried even until the eleventh hour, let him, also, be not alarmed at his tardiness; for the Lord, who is jealous of his honor, will accept the last even as the first; he gives rest unto him who comes at the eleventh hour, even as unto him who has wrought from the first hour…
O Death, where is your sting? O Hell, where is your victory? Christ is risen, and you are overthrown. Christ is risen, and the demons are fallen. Christ is risen, and the angels rejoice. Christ is risen, and life reigns." – From the Paschal Sermon of St. John Chrysostom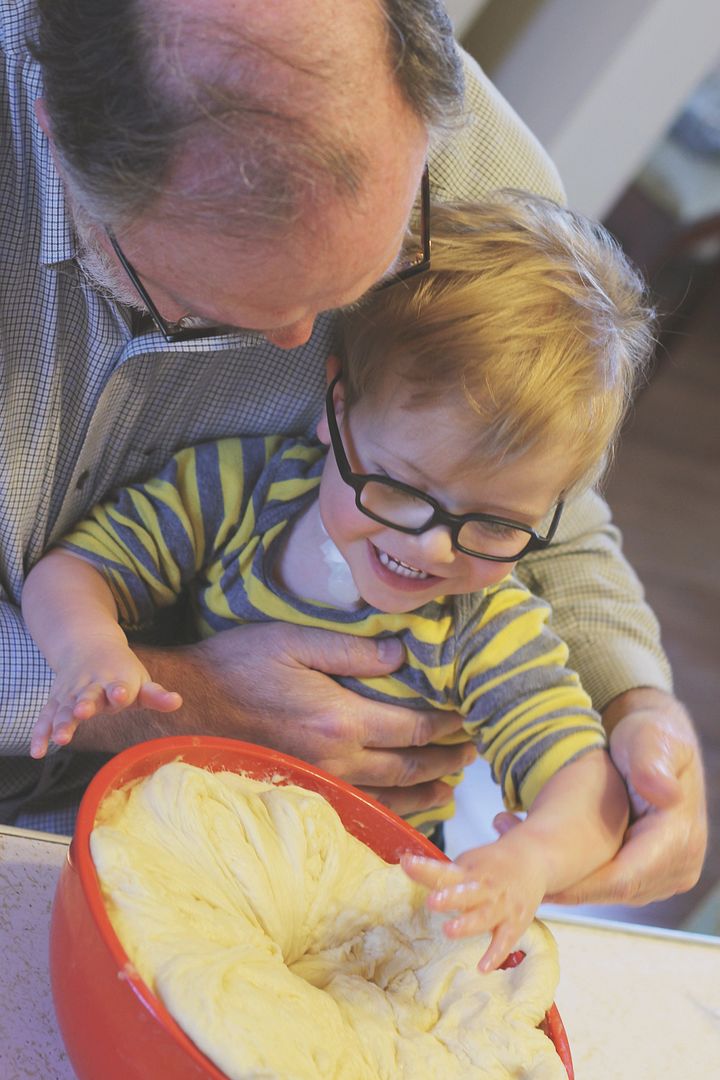 Read the full text of the St. John Crysostom Paschal Sermon
HERE

Read about our Orthodox Pascha Service and Lenten preparations
HERE