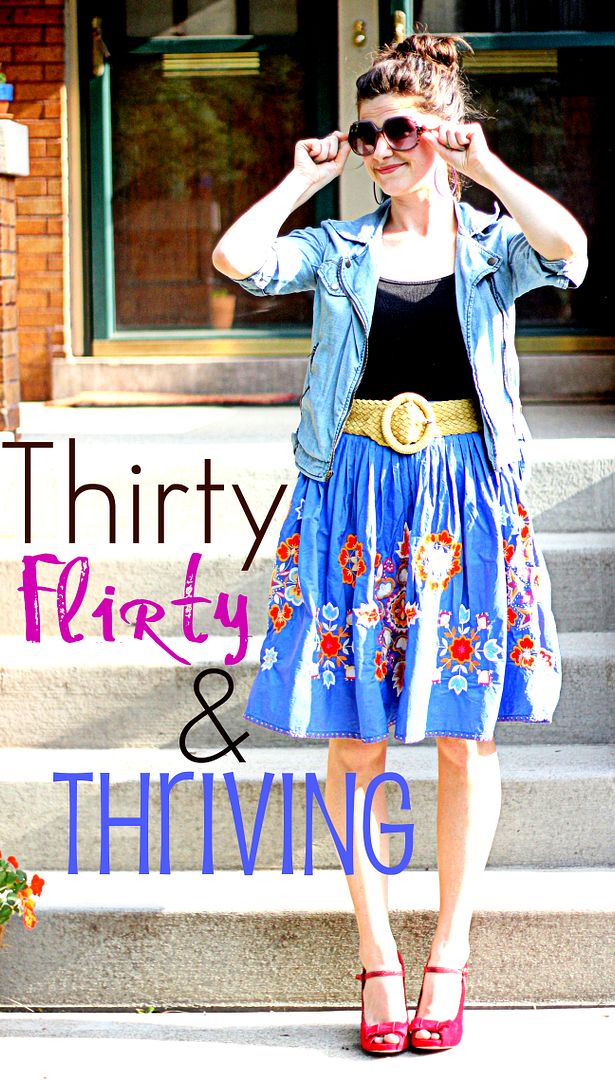 If you've seen the movie 13 Going On 30 then you know how much 13-year-old girls yearn for the grown-up life that is thirty-hood (not). Thirty is glitzy! It's glamorous! It's being rich and living in New York City with a giant closet of shoes!
Or sometimes it's living in Ohio and changing a lot of diapers.
I have a sinking feeling that if my scrawny, frizzy haired, 8th grade, choir-nerd self could see me today she would be slightly appalled.
So, for my 30th birthday (and her 13th), I've decided to let her use this space to air some grievances.
___________________________________________
A list of 10 grievances for my 30-year-old self
(who turned out kind of lame and isn't even famous or anything cool).
By Mary Evelyn Finley
age 13
Excerpt from my middle school diary.
First of all, you've had like 17 years to work on your abs. Drop the ball much, dum dum?
Judging by your living space I'm gonna say we haven't become rich yet, so thanks for nothing.
You and I both read The Boxcar Children series– that's pretty serious stuff– so please explain why you haven't adopted a band of orphan children and raised them as your own. You know that's always been a do-goody dream of mine.
Why aren't we married to Ashton?? I've wasted 2 years on that bespectacled dream boat! I'm devastated (although our husband is sorta hunky– in an old person way).
Why don't we have a cocker spaniel named Samantha and how has she not had puppies? Lame.
Why don't you wear choker necklaces anymore? We look really grown up in them.
You should have had three kids by now. What's the heck?
WE BECAME A LIBRARIAN??? We were supposed to become a Leann-Rimes-type country music singer. Geeeeez.
WHAT DID YOU DO WITH ALL MY SCRUCHIES!??
Being thirty seems embarrassing. I didn't even think you'd be here– I mean, shouldn't we have been raptured by now or something?
Love,
You at thirteen
_________________________________________________________________________
So, Happy Birthday to me! So long 20-something suckers! 30 is going to be the bomb.
(What does a 13-year-old girl know, anyway?)