Days 5 and 6: Shunt Surgery!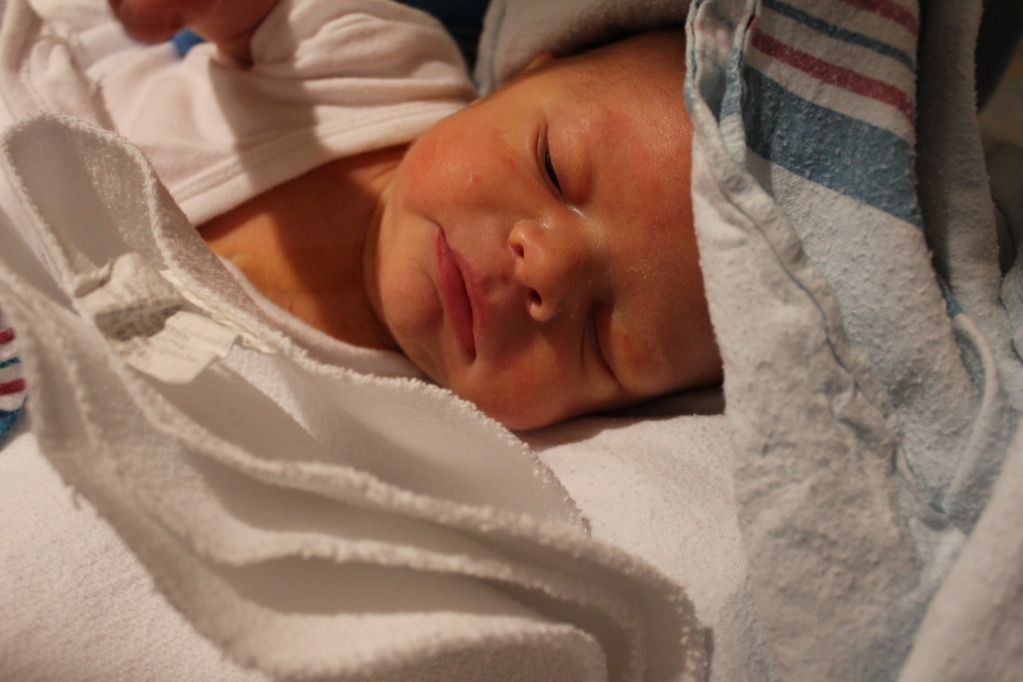 I've never been a big baby person, but I am absolutely, 100%, goo-goo ga-ga, crazycakes for this kid!  I know so because:
 I feel sorry for the other NICU babies.  It must be hard comparing yourself to that Smith kid over there.  After all, he is

utter

perfection.
 I am sacrificing my beauty by not wearing lip gloss or lipstick to the NICU so that I can kiss him immediately and repeatedly without leaving sticky goop on his face.
I think he is a genius because he knows how to drink (if only Greg could impress me that easily!)
I asked him today,"Simeon, you are just doing everything right– have you  been reading up on how to be a baby?"  His response was the most charming baby hiccup I've ever heard.  Point proven– I'll take that as a "Why yes Mother, I have."
Basically, this baby has turned me into a wild thing!  I was reading Sendak's Where the Wild Things Are to one of my classes last week and today I remembered a line that's worth repeating. When Max decides to leave his newly acquired kingdom, the Wild Things chase after him saying,
"Oh, please don't go– we'll eat you up– we love you so!"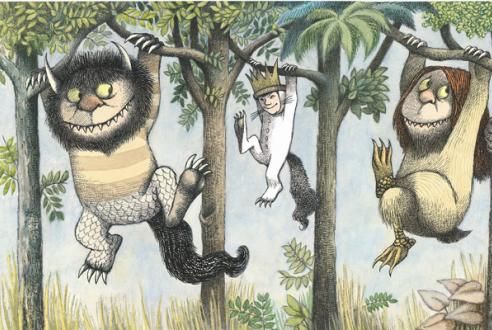 That is exactly how Greg and I have been feeling the past few days.  It's how I feel when Simeon goes into surgery and it's how I feel when I leave him each night.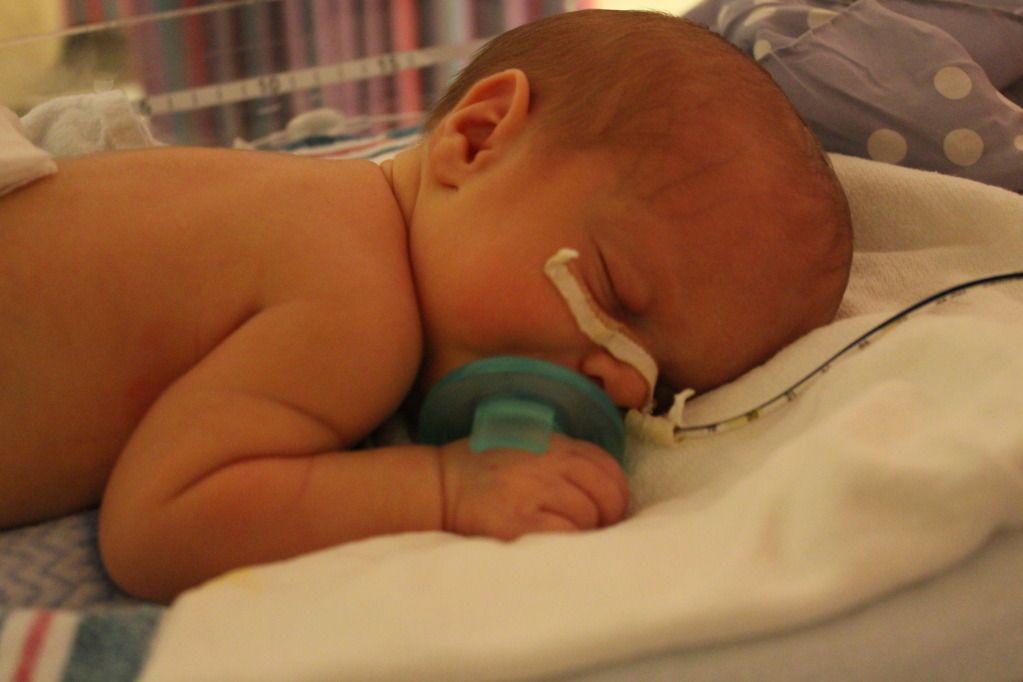 On Sunday, I tried to Nurse Simeon for the first time. It was a rather comical experience.  First of all, I did not think I would be able to nurse him for a while so I wasn't dressed for the big reveal– if you catch my drift.  Because of this, I was brought a large yellow hospital gown that looked a bit like a rain coat.  To complete the ensemble, I wore a blue inner-tube-looking-thing around my waist so that Simeon could try to nurse while laying on his belly.  Greg took one look at me and declared, "You look just like the Gorton's fish stick man."  Ahoy!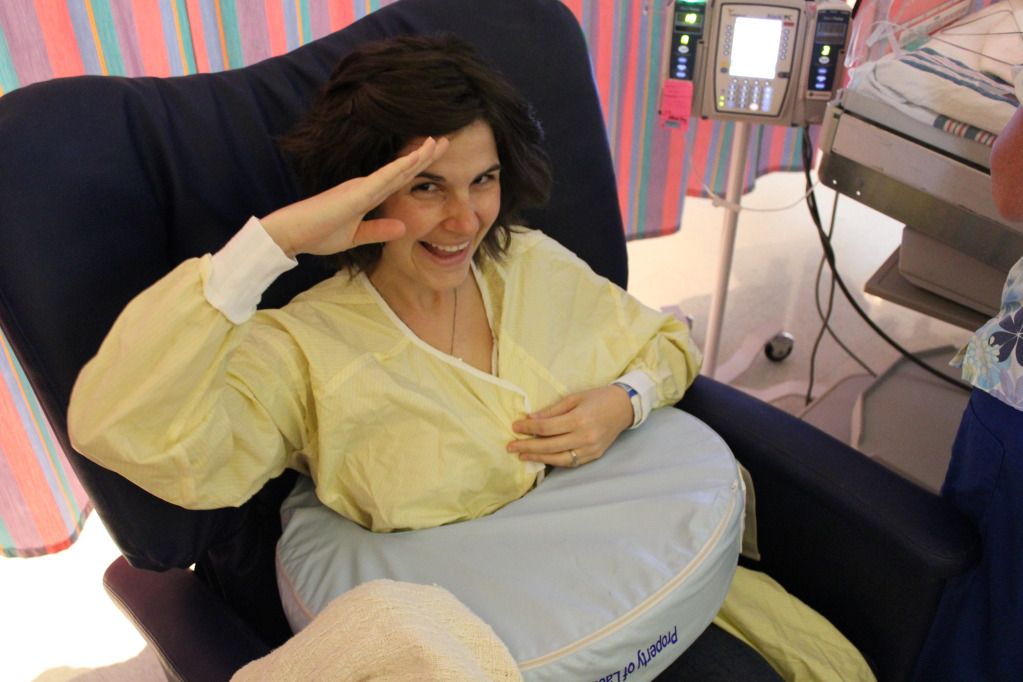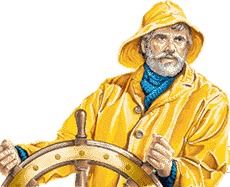 Neither Simeon nor I knew what the heck we were doing, so things didn't go as planned and I had to give him a bottle instead.  You know what they say: if at first you don't succeed, try, try again– when you aren't dressed like a cartoon fisherman.That evening we visited the NICU around 9 pm and were told that Simeon's shunt surgery was scheduled for the next morning at 8 am.  It seems the docs had decided it would be worth going forward with the surgery, even if it would have to take place on Memorial Day.  From what I could gather, the decision had less to do with the growing fluid in Simeon's brain, and more to do with the fact that the pressure from this fluid has the potential to cause swelling and break down in his back closure.  Greg and I were both extremely happy to get the show on the road!
Simeon will need a shunt, we've known that from the start, so it has frustrated us that we were going to have to wait until Wednesday.Every time we visit Simeon his forehead and fontanel are a little bigger.  His ventricles are enlarged with fluid and closing his back make this fluid slowly increase.  No one likes to see their baby's head bulge, and anything that could mess with his brain scares me.  I know the doctors weren't too worried– his hydrocephalus (the build up of cerebrospinal fluid in the ventricles of his brain) is considered moderate, not severe– but I can't stand it.So, bright and early this morning we showed up for surgery.
Simeon was taken into the OR and we met with the neurosurgeon (We like this doc– he comes across as trustworthy, friendly, and honest.  Looks a bit like Zach Braff in his SCRUBS days…).  The surgery would be relatively short and Simeon would be taken off the ventilator immediately after surgery.  During this procedure a small incision is made at the back of the skull and a valve is inserted under the skin to drain fluid from the ventricles.  The draining is done through a thin tube that runs down the neck, over the rib cage, and into the abdominal cavity.  Here the fluid is released and reabsorbed into the body.   Again, all of this is under the skin so you can't see much more than a little lump at the back of the head where the valve is.  Pretty amazing.
Shunts really are life savers, but they are also complicated.  They can malfunction, clog, get infected, and are a real pain in the patootie.  I pray that his shunt will function well and that it will need few revisions.  For many people with Spina Bifida, the shunt is what keeps them coming back to the hospital again and again.  The device essentially saves Simeon's life and for that I'm grateful, but it is likely to complicate his life too.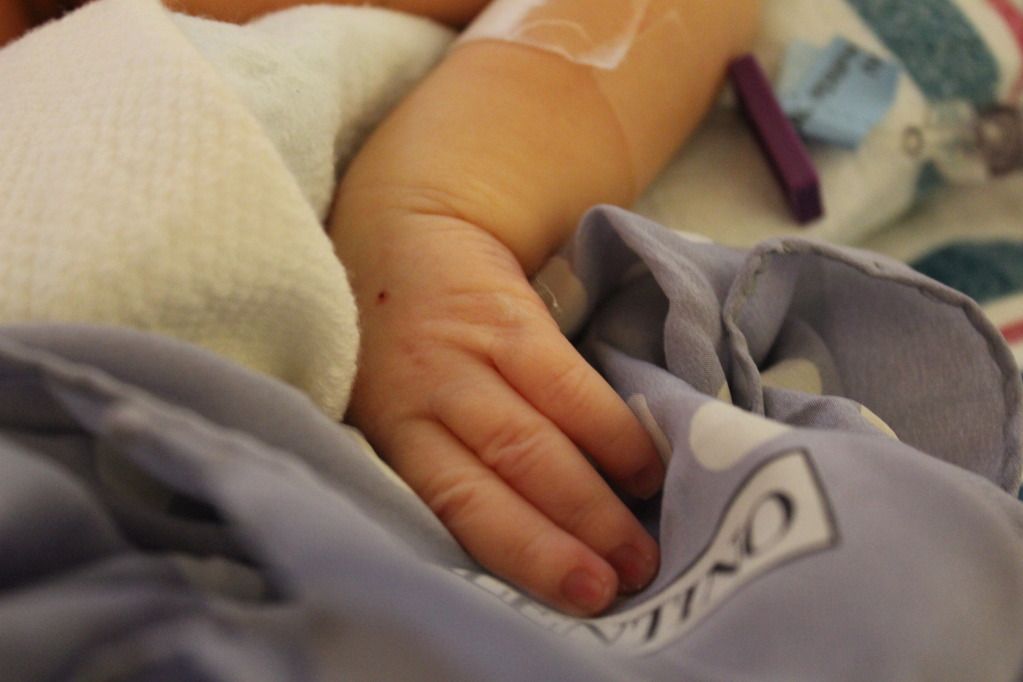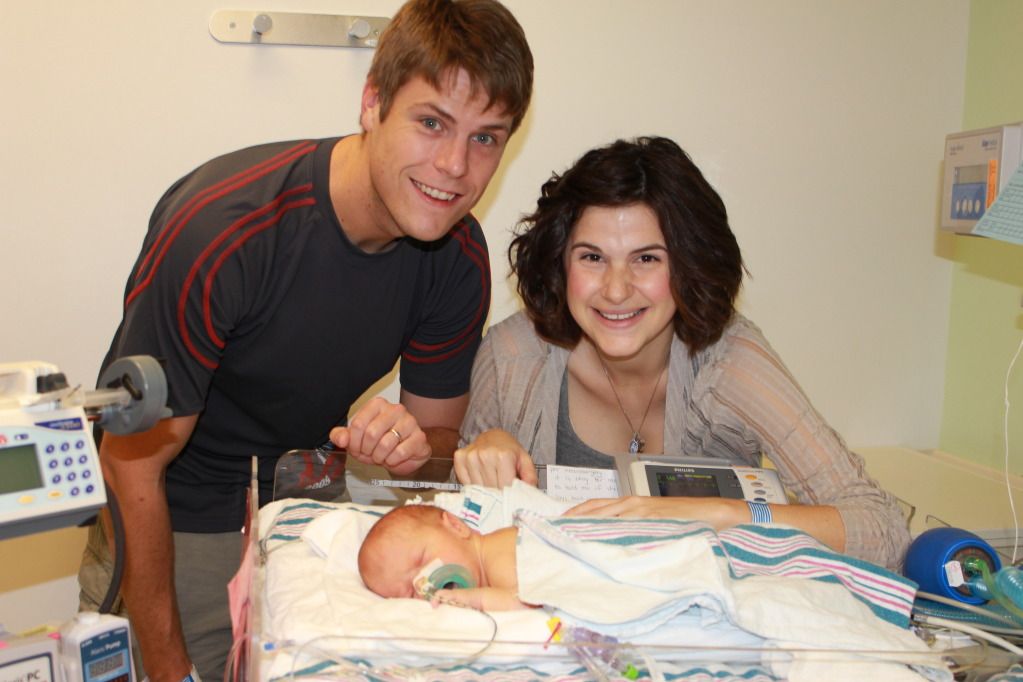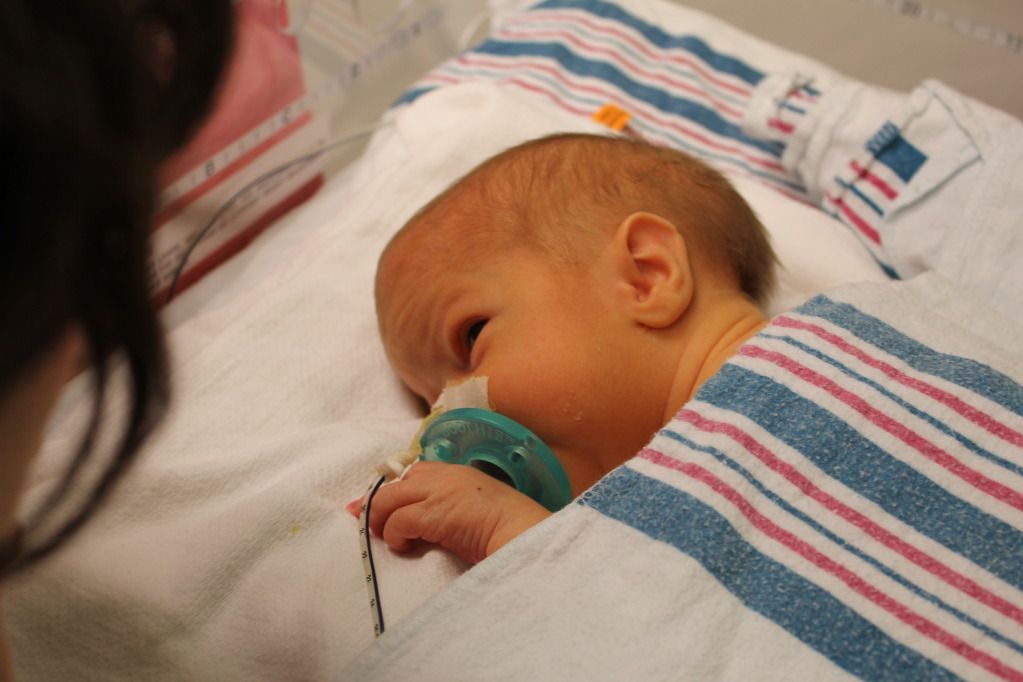 After about an hour and a half, Simeon came out of Surgery looking great!  He had a few "firsts"
First hair cut

— when they shaved the incision site they saved the hair for us and labeled it "My First Hair Cut."

First time wearing clothes

— they had him in a little white robe when we were reunited.  He looked dashing!

First brain surgery

— my baby book doesn't have a section for this so I'll have to create one!
We were very proud of him.  Before we left I was able to hold him for a long while. He made all the right baby sounds and cried when he went back into his little bed.  Like I said before, I could eat him up– I love him so!