I was so excited when she asked me to guest post for her blog this week. She wanted me to write about finding contentment in the middle of our messes. Here it is:
______________________________________________________________________________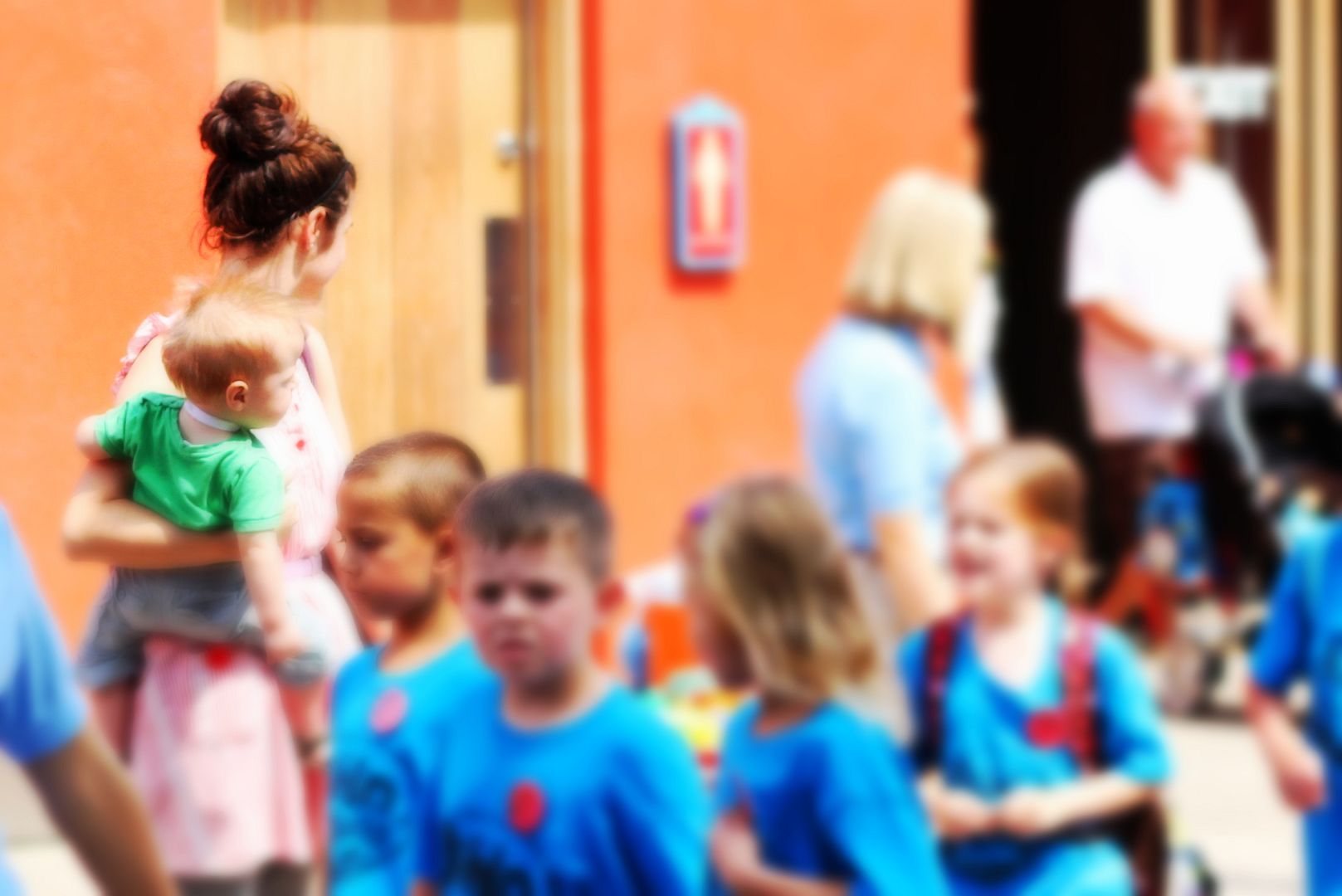 Last week I took my son on a play date.
I'm pretty sure "play date" wasn't a thing when I was a kid—at least I can't remember ever going on one.
My
first "date" (play or otherwise) took place
well
into my teenage years and I guarantee you it was
not
arranged by my mother.
This play date actually felt a heck of a lot like a first date—questions about family, small talk about the weather (which has been super lame here in Ohio, just FYI)—all while holding our babies and juggling a rainbow of neon-colored sippy cups.
And then this happened:
"So is he around other kids much?" she asked.
"Not really.
There aren't many kids his age at our church and most of my friends don't have babies."
She paused, looking sad for a moment, and then said, "Oh.
I'm
so
sorry
."
And that's when I started to freak out…