Just when I think my sense of humor has flown the coop…
This happens:
I hit a low point. I was bluer than blue. I was crying on the hospital couch, alone in our room while Simeon slept and I realized my morale had sunk dangerously low– like, if my life were "Oregon Trail" it would be an out-of-hard-tack-and-just-sunk-our-wagon-trying-to-ford-a-river kind of low.
So, I did what any good Orthodox gal would do: I called for a priest.
Not really. I did buzz the nurse and (through some very pitiful tears) asked if there was a chaplain or counselor I could talk to ASAP. I know what you're thinking. This sounds like a sad story not a funny story. Just bear with me.
Fifteen minutes later I was still alone– no man of God had flown to my rescue. Too bad. I looked at the clock and realized it was time to pump (did I mention I'm back on the good ol' breast pump?) so I hung my "Please Knock" sign on the door, brought out the lady business, and got to work. I'm sure you see where this is going…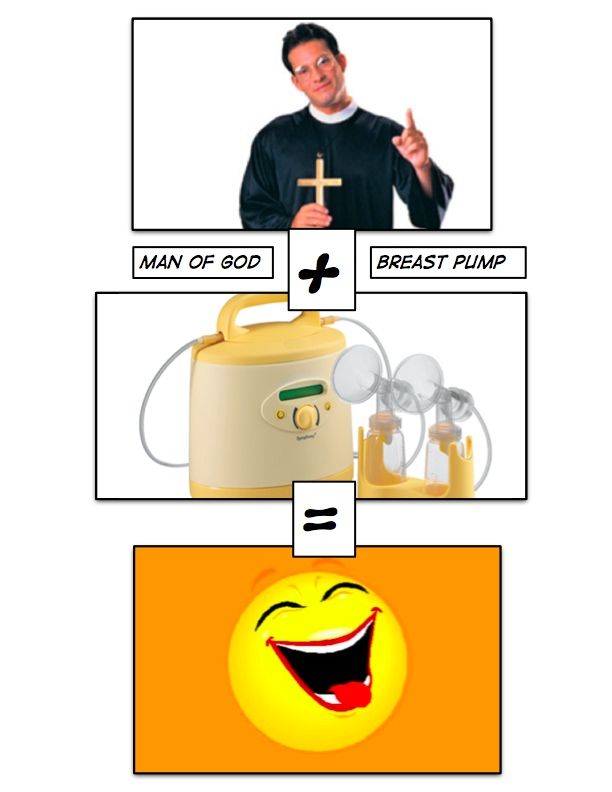 And then it happened. I saw a shadow outside the door, I heard the knob squeak, I thought, "Here comes the nurse again." I didn't even bother covering up the lady parts. Why mask the task-at-hand? Nothing they hadn't seen before! But alas, the door flew open and there– standing across the room, looking wide-eyed– was a young, sheepish, Catholic seminary student looking at me in all my half-naked post-baby glory. Welcome to the Smith Dairy Farm.
And so began the most uncomfortable "counseling" session of my life. I had exposed myself to the Catholic Church's best and brightest. What can I say? It was just the laugh I needed.
Or this happens:
My son fell in love. I know– he's so young! But really, he found his perfect match. I mean, check out his picture. Can you see the look of wonder? You may ask who the lucky recipient of all this affection is. Two words: Elmo Balloon.
Why do birds suddenly appear… Every time, you are near….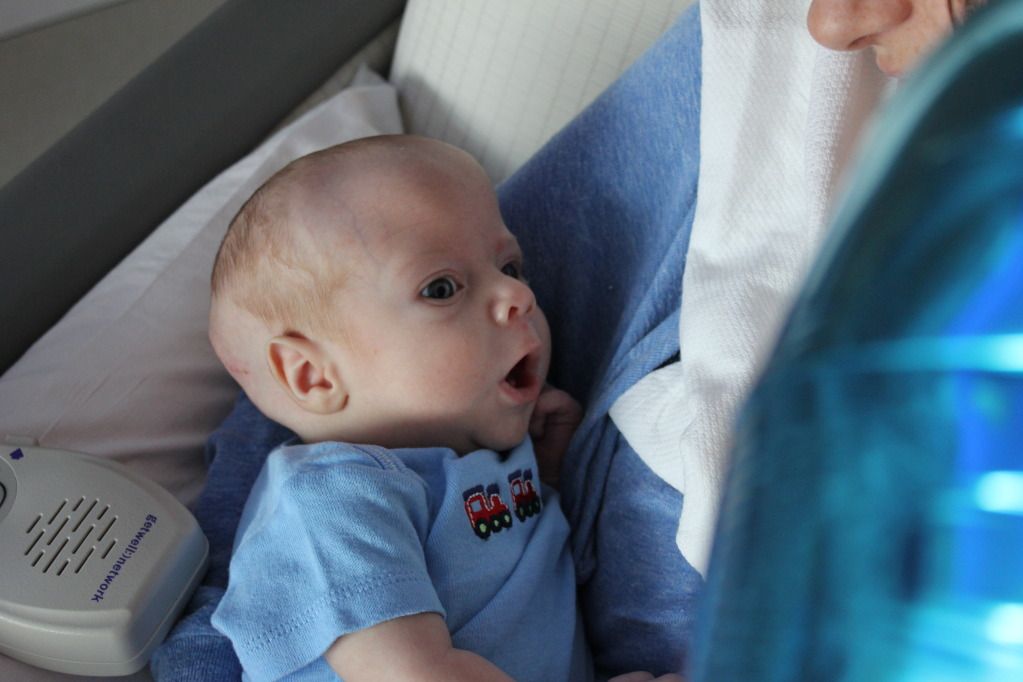 Just like me, they long to be… close to Elmo…
You never forget your first love.