Simeon and I have had enough with the polar vortex. While I'd like to think of our family as a get-out-and-do-stuff kind of group, the truth is, when the weather gets cold enough, we're for sure a laze-about-the-house-in-a-stupor-of-manufactured-warmth family. Other than my daily walk from the car to my school's front door, I seriously haven't breathed a stitch of non-required fresh-air since December. Even my attempt at "playing" in the snow with Simeon (meaning that I muscled him into three layers of clothing and then, by the sweat of my brow, propped him up on our front lawn) collapsed into utter misfortune (meaning he cried).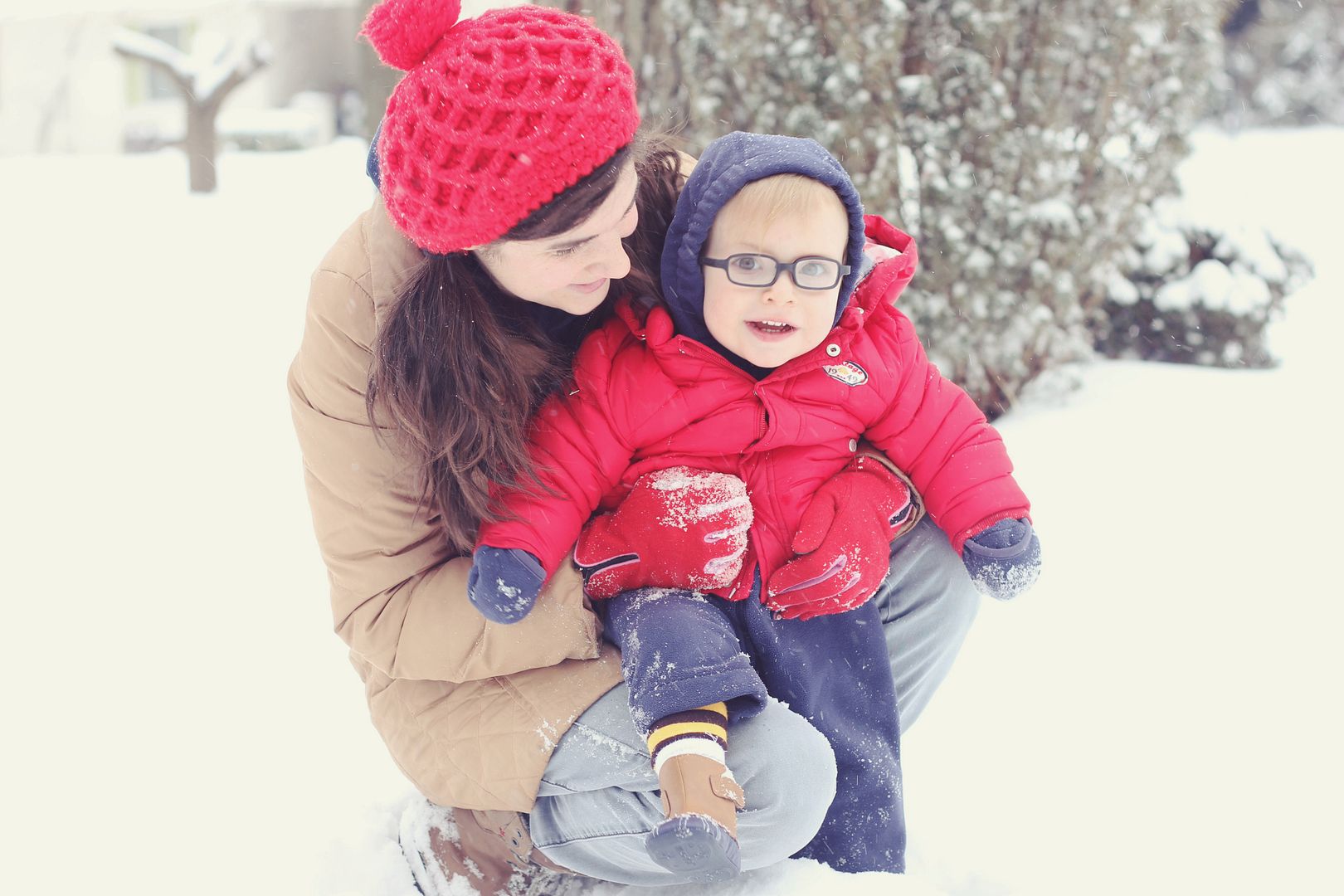 This is the only photo where we look happy.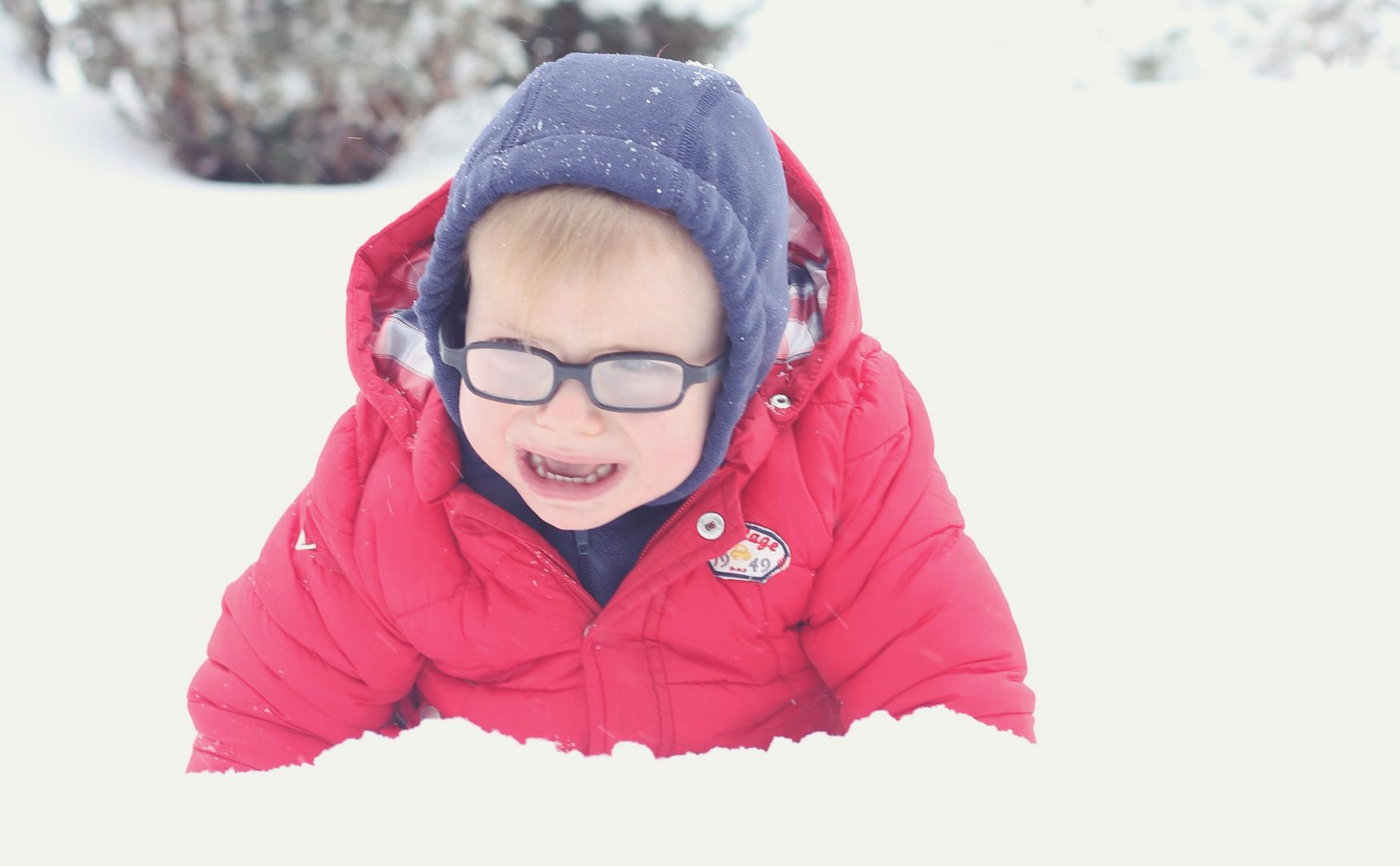 All the others look like this.
Let's just say this winter has felt a bit confining. So last weekend, in a sudden spurt of determination, I decided to take Sim on a little mother/son date. Nothing too fancy, just a trip to the library, a haircut, and lunch at the burger joint by our house.
He loved trying out his new wheels in the library. The literary offerings certainly impressed, but I'll be honest and say that Simeon's primary interests were touching computer keyboards, patting Wilbur's pink bacony-fanny (pictured below), and melting-down when I selfishly directed him away from the mass of wires under the computer tables.
We moved on to a haircut at Cookie Cutters (where cuts are apparently more fun and more expensive than most places). Each station has TVs and chairs made to look like various cars and planes. Sim got his hair cut in a pink Model T Ford (snazzy!) and now his hair looks perfect all the time (just kidding– it's still crazy but at least there's less of it).
Lunch and ice cream were our last stop. We ran into some of my 2nd and 4th grade girls, so Sim had plenty of entertainment and women to bask in his glory. All in all, I'd say our day was a successful sucker punch to the snowpocalypse. Jack Frost can eat our shorts.
Looks good enough to eat (<— that's a bacon joke, btw)
Telling Sim we were "all done" touching this keyboard caused a pretty epic meltdown, and prompted a 6-year-old bystander to comment, "Mommy, this is a library and that little boy is SCREAMING!" Tell me about it, kid.
Sim was not a fan of the haircut situation. He was a good sport for a bit, but soon tired of the experience and attempted to snuggle his hairdresser into submission.
Keys are a great distraction.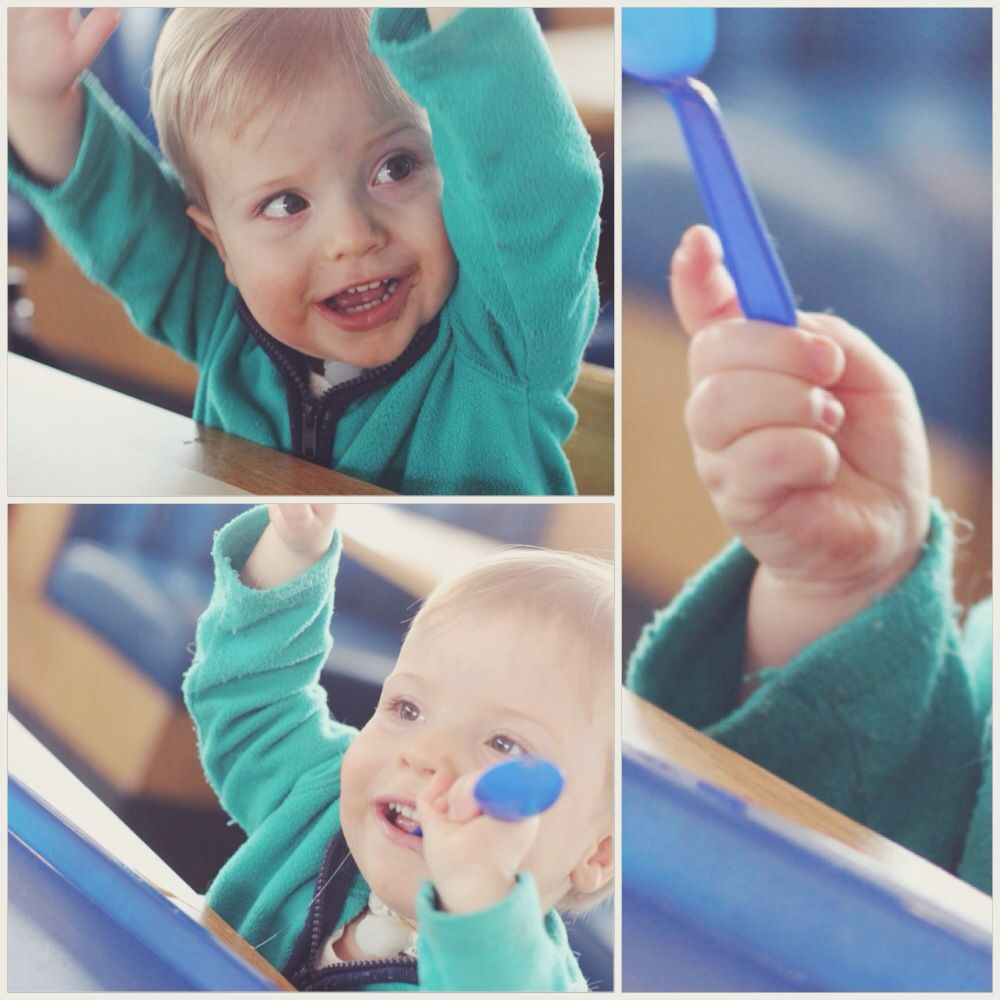 All good dates end with ice cream.
Anyone else have a kid who enjoys the sweet release of a public meltdown?
How are you beating the winterblues?