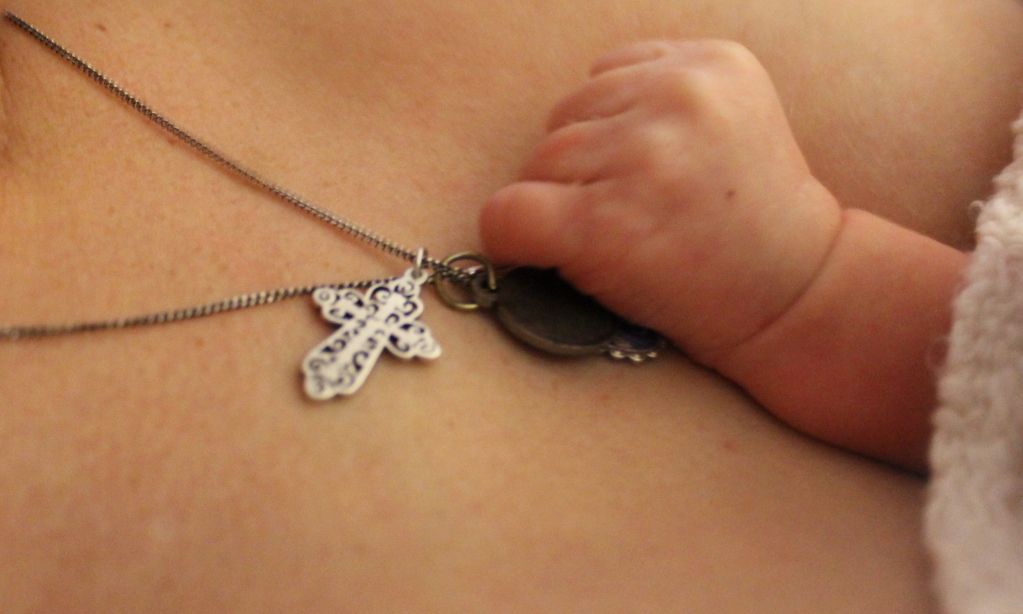 I remember walking to our car after church this past winter. I was about 16 weeks pregnant so Greg and I were full of ideas– ideas for the baby room, ideas about whether this baby would be a boy or girl, ideas for the future. As I relaxed into the front seat I turned to Greg and said, "You know what is more important to me than this baby's health? I think, more than anything else, I want this kid to be close to God and I want them to be a member of the Church."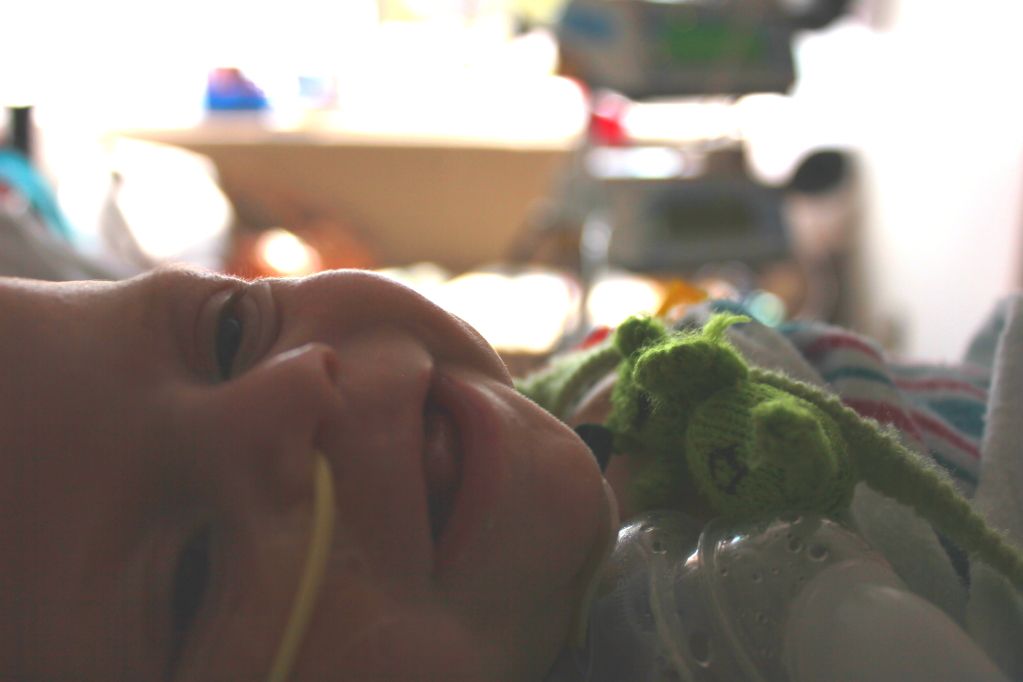 This picture was kind of dark so I hope you can see the big boy smile!
The funny thing is, I said this without knowing Simeon had SB. And not only did I say those words I truly meant them. But in the midst of these past two months I've forgotten what I said. I've forgotten my own "most important" thing. Simeon's health is front and center– it demands attention. It is insistent, constant, and deafening. In all the hospital clamor it's easy to forget. Unlike his body, Simeon's soul is quiet. It is peaceful. And, above all, it is healthy. Spina Bifida may have Simeon's body, but it does not have his soul. And I don't want it to have mine either.
I was putting Simeon to sleep when this song came on our new lullaby album. It was nice to have a reminder.
This version of the song is by The Innocence Mission
When peace, like a river, attendeth my way,
When sorrows like sea billows roll;
Whatever my lot, Thou has taught me to say,
It is well, it is well, with my soul
It is well, with my soul
It is well, it is well, with my soul.
PS: We may be going home soon! Greg and I have been learning the "trach-care" ropes, we've gotten all our medical equipment (more on that later cause it is a ton of crazy stuff– sheesh!), we've had Simeon's hernia repaired, and we'll have one more quick MRI to check the shunt. I promise to update on our whereabouts soon!