Two nights ago, Simeon and I had a fight. A real. ugly. fight. The gist of our disagreement was this: I felt it was time for us to sleep. He felt it was time for us to fuss. It didn't go well. We were mad at each other and we both cried like… well, like tired babies. I see now that when Simeon and I fight he will always win. And actually, Greg is the one who looses. Bet he didn't plan on taking care of two babies that night!
Here's what we've learned about Simeon in 5 days…
Simeon Dislikes:
Waking up
Diaper changes
Costume Changes
The process of being swaddled
Having gas (can you blame him?)
Not being held at all times
Simeon Enjoys:
Being held by Mom
Being held by Dad
Being held by the cat hoarder down the street (we haven't tried this actually, but I can only assume…)
Milk, milk, milk!
Burping
Snorting
Eating his hands
Lifting his head up to see the world
His mom
His mom
His mom….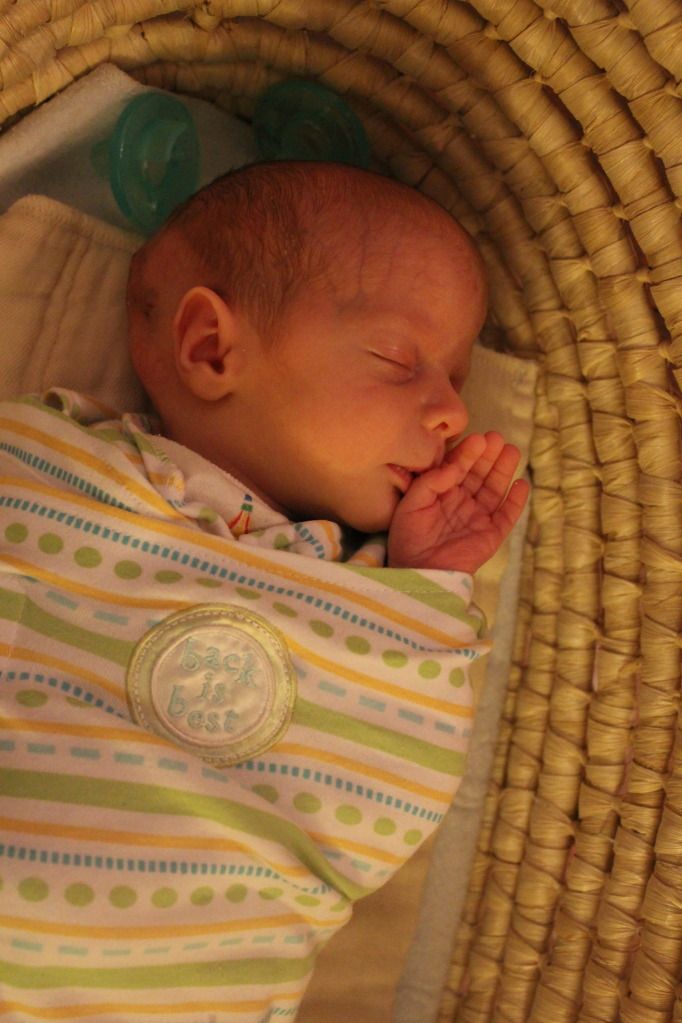 Swaddle as I might, this hand always escapes!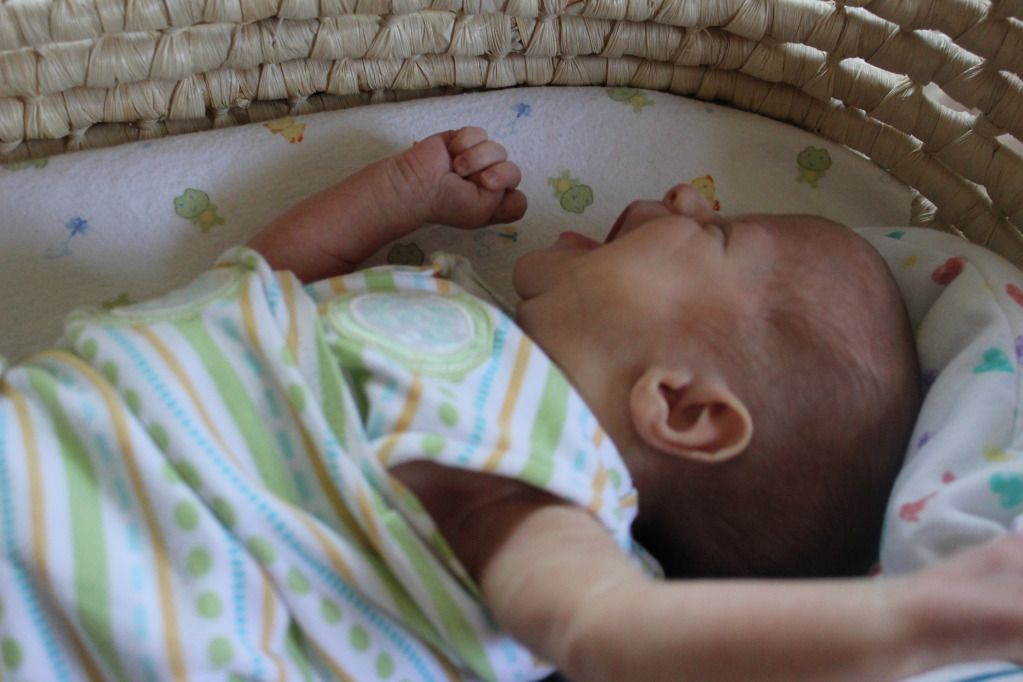 And then the flailing begins…
Here's what we've learned about me in 5 days…
Mary Evelyn Enjoys:
Sleeping
Uninterrupted Eating
Fantasizing about washing her hair
Kissing Simeon's cheeks (the upstairs ones, not the downstairs… although I wouldn't be completely opposed to that as long as we were recently washed. They are cute!)
I think the biggest thing we've learned these past few days is that we really have no idea what we're doing and neither does any other new parent. Yikes! But I have to believe we'll get the hang of this soon. Surely in a few weeks the thought of leaving the house won't seem like such a laughable idea, right? At this point, asking me to step past my front porch for anything short of a doctor's appointment would be akin to requesting that I hike all 2,000 miles of the Appalachian Trail (and I mean old-school style– making shelter out of twigs, only eating what I can kill…).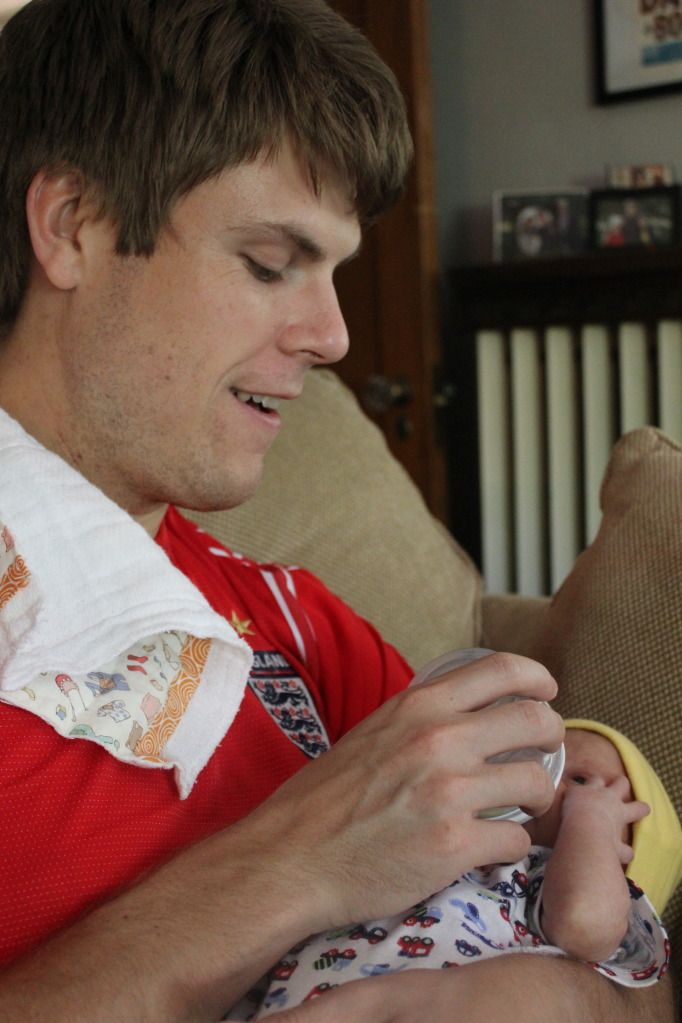 I might as well come right out and say it– I haven't washed my hair in 6 days. That's right, ladies and gentlemen! But before you get all judgy, before you turn up your nose in disgust, know this: Simeon has never taken a shower. Ever. Who's gross now?
I am proud to say I've only made one phone call to the pediatrician and have relied on BabyCenter.com's Spina Bifida Kids forum for most other questions. (I must say you would be shocked at the Google suggestions you get when you type "is it normal for my…" into the search bar. No Google, I do not want to know if it's normal for my tattoo to peel, but thank you for asking.) The call to our doc came after I noticed that Simeon takes what feel like extraordinarily long pauses in his breathing while asleep. Like, I'm talking 9 seconds of not breathing. This really flipped me out, but the pediatrician says it's fairly normal and not to worry. If I'm not supposed to worry about my son taking vacations from breathing, than I really need to figure out what is important in baby land.
Lately, I worry when I forget to worry. Simeon is such a typical baby in so many ways that I don't always think about his birth defect. That worries me. What if I forget to look for symptoms and I miss something important? Really, I could spend all day obsessing over his spina bifida. Will it affect his breathing? His swallowing? Will his shunt fail? Am I changing the dressing on his wound correctly? But I keep being told that I come equipped with a little thing called "motherly intuition." Let's hope that's true.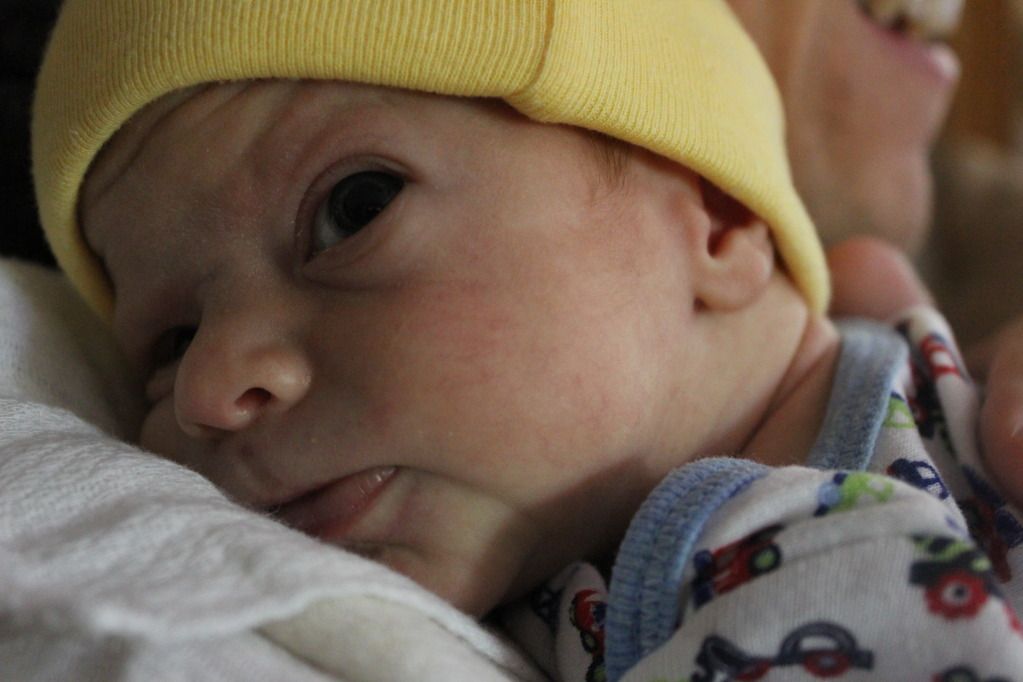 This week we have 4 (count em' 4!) days of doctor visits. I'll try to update you at the end of it all. Expect a crazy long post or for me to be so strung out that I angry post something about how it's none of your business. Don't worry– the former is more likely.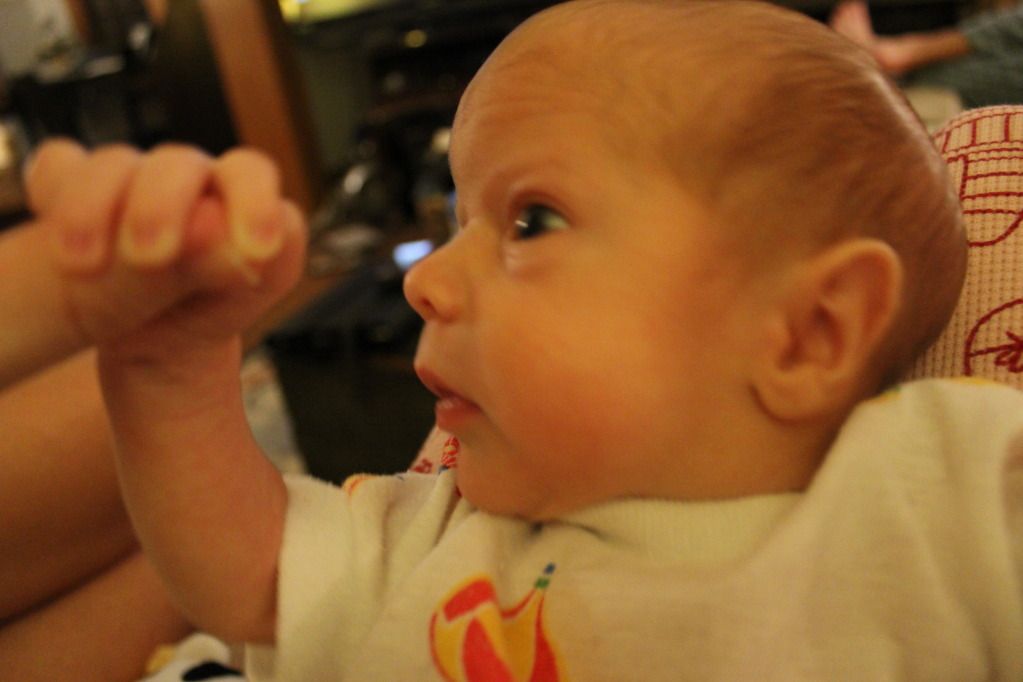 And now, the many faces of Simeon Lee Smith: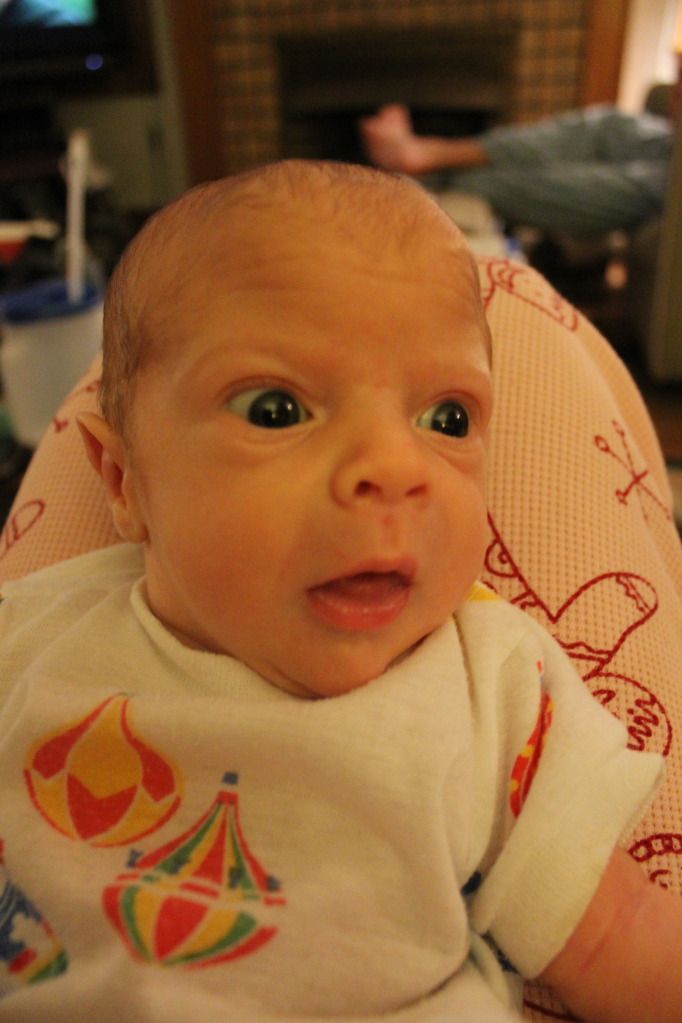 Surprised
Curious
Happy or Gassy. You be the judge.
Not sure what this face is, but I dig it!
So sad!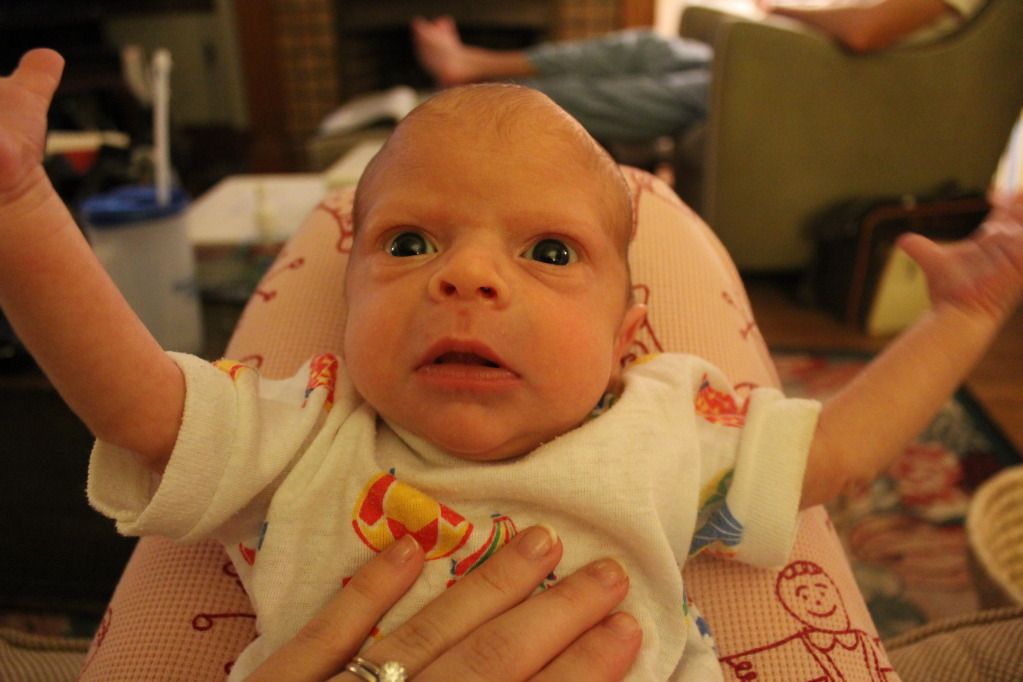 And finally, this is his tent-revival-preacher face. Nice.