Four little words.
It's the second time our doctor has spoken them. And both times I cried. And, just like the time before, I know he is right.
We got the results of Simeon's sleep study back last Friday. I hesitated to write about the
sleep study
or even mention it here after all the cancellations and
set backs
we've had these past three months. Two weeks ago we spent the night in the hospital and, not unexpectedly, Simeon
hated
it. All the wires and cords and wraps make toddler sleep studies look a lot like Medieval toddler torture. But we did it and then we waited. Pulmonary called on Thursday– the results were good. Simeon is a candidate for
decannulation
but we still needed the thumbs up from our ENT.
He called on Friday. "I think it's time"
The same words I knew to be true almost
two years ago
. The words that marked the beginning of the end of our three month hospital stay. The words I had feared but that became a relief as I watched my son
struggle through each sleeping breath
. The words that brought us the trach are the same words we're using to say goodbye to it.
Tomorrow, Simeon will be decannulated.
I think it's time.
I know it's time.
I am nervous.
I am thankful.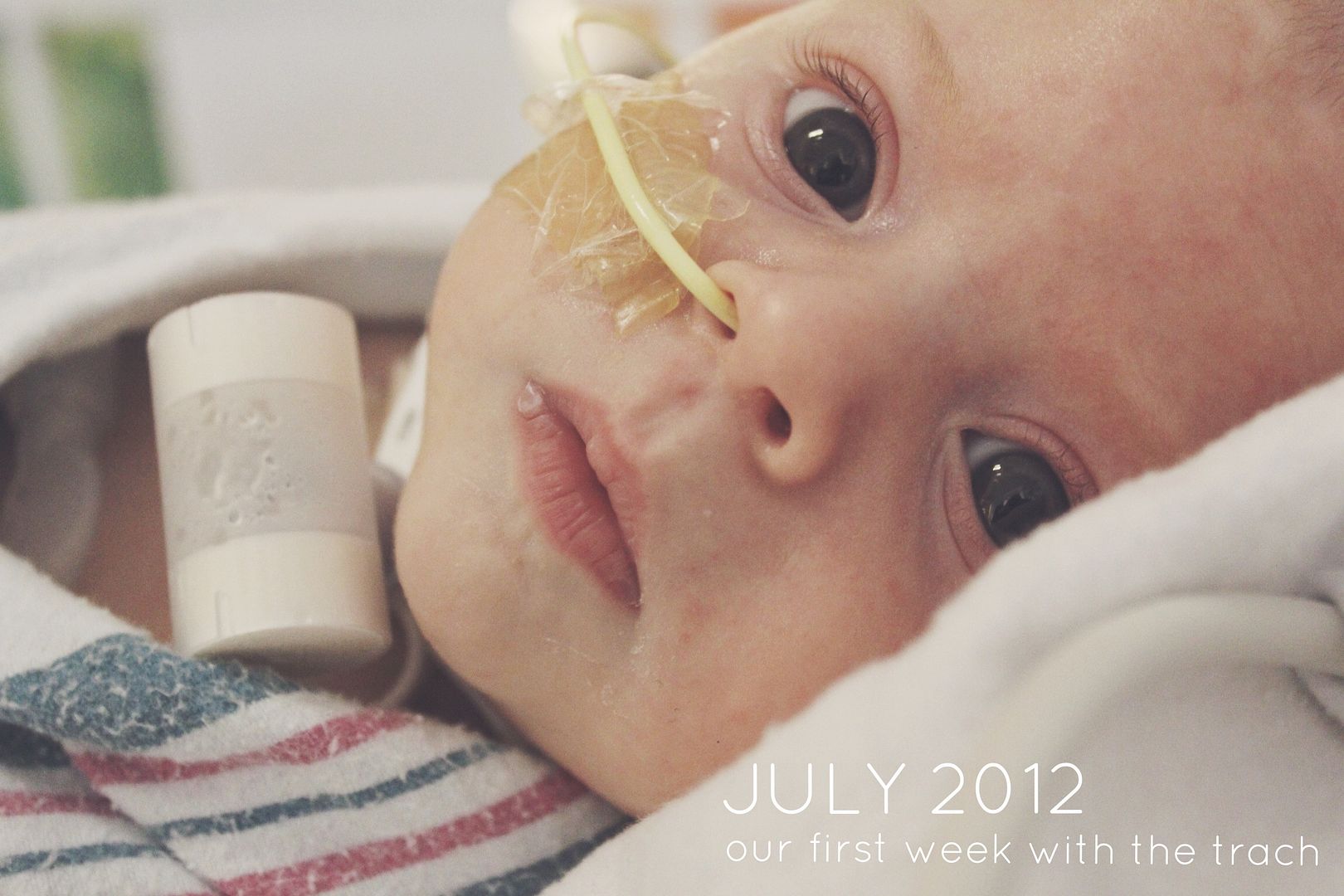 The process:
Tomorrow afternoon, Simeon will be sedated and taken into the operating room for a scope of his airway. The ENT will check to make sure everything looks stable and healthy. Simeon will still have his trach at this point.
Simeon will wake up from sedation. Once he is fully awake and breathing easily, the trach will be removed.
The doctors will place a sterile bandage on the stoma (the opening at the base of Simeon's neck) and it will begin to close on its own. Think of it as an ear piercing– if you remove the earring, the hole will eventually close by itself. Stomas are like that.
We will stay in the hospital for a minimum of two days. Simeon will be observed for any signs of distress or labored breathing.
We go home and heal. There's no way to know how long this will take. It could take two weeks for the stoma to fully close, or it could take a month or two.