I've been trying to write a Father's Day post about Greg for 3 days now with no luck. Lots of staring at the blank page, lots of aimless Facebook scrolling, absolutely no writing.
Some subjects are just too big. What Greg is to our family, what he does for our son– it's just too much to tell. His patience and love is like the self-serve frozen-yogurt to our tiny paper cup. Overflowing.
So instead of making myself frustrated trying to squeeze it all in, I'm just going to talk about one thing. One tiny thing out of the thousands that I could tell you– but it's a tiny thing that says a lot and it's this:
Greg keeps a list of wheelchair adaptable sports on our refrigerator.
It's been there for months, and it grows all the time.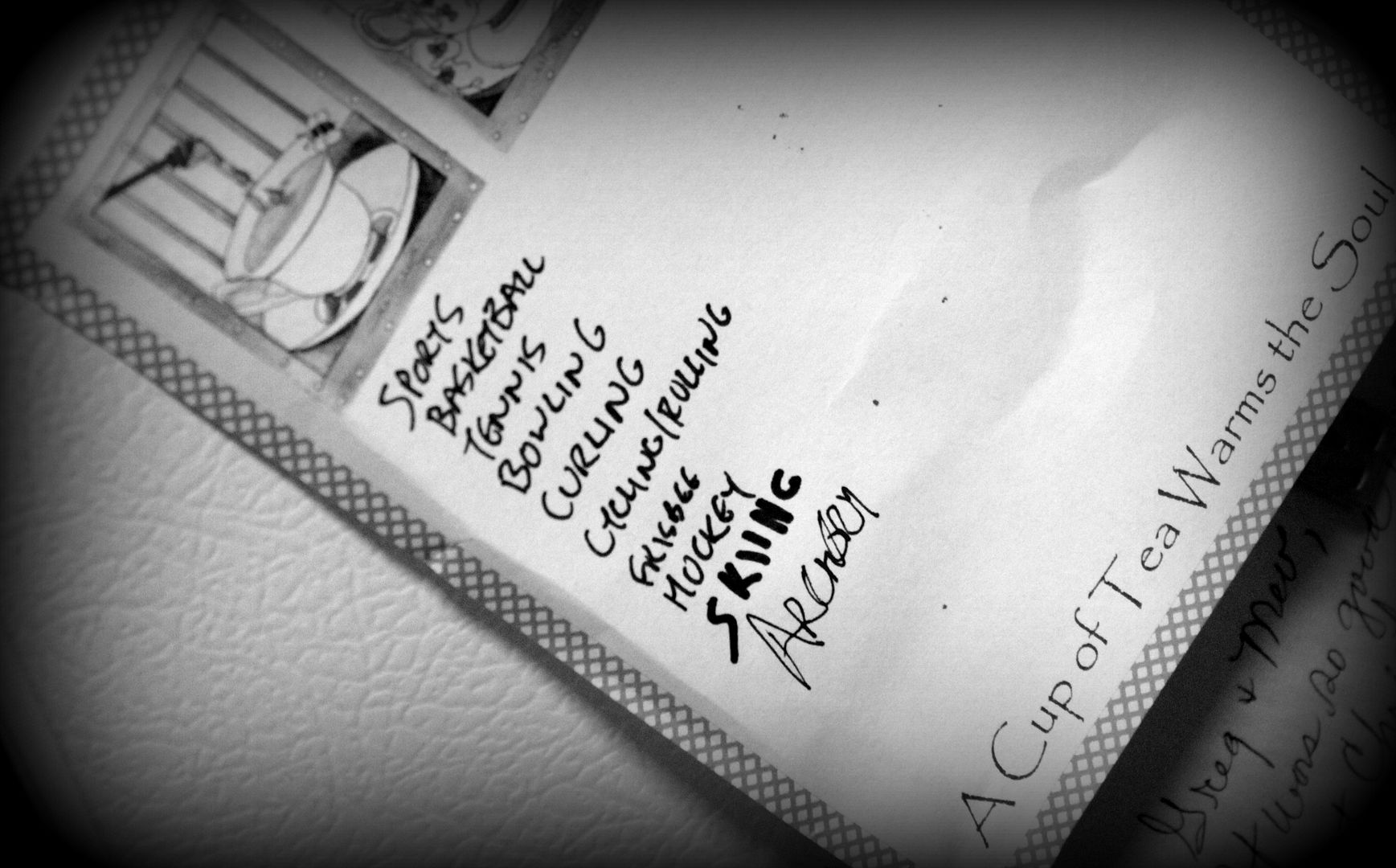 When we found out that Simeon would be born with Spina Bifida, while I was feeling incapable of loving my baby– Greg was in the kitchen, making lists and becoming a father. While I was wanting it all to go away, Greg was writing down all the things our son would be able to do. While I was shaking my fists at the universe, Greg was at the library reading up on disability studies and learning about our new normal. While I was mourning the child I never had, Greg embraced without question the child that was ours.
I remember coming into the kitchen that day and finding Greg, leaning over the sink, in tears. I was distraught over "this baby" but what Greg said pulled the blinders from my eyes.
"My son" he said, "This is happening to my son."
Yes, I had shed tears over this baby— but Greg was weeping for his son. Unlike me, his connection was immediate. His loyalty, unquestioned.
And that's why little reminders of this time, even something as small as a list on the fridge, make me thankful for the father my husband has become. I can never repay Greg for this– for showing me how to love our child well. He helped me become a mother. And if Simeon ever wonders what he's capable of, I'll tell him to take a peek at the refrigerator.
And go ask his Daddy.