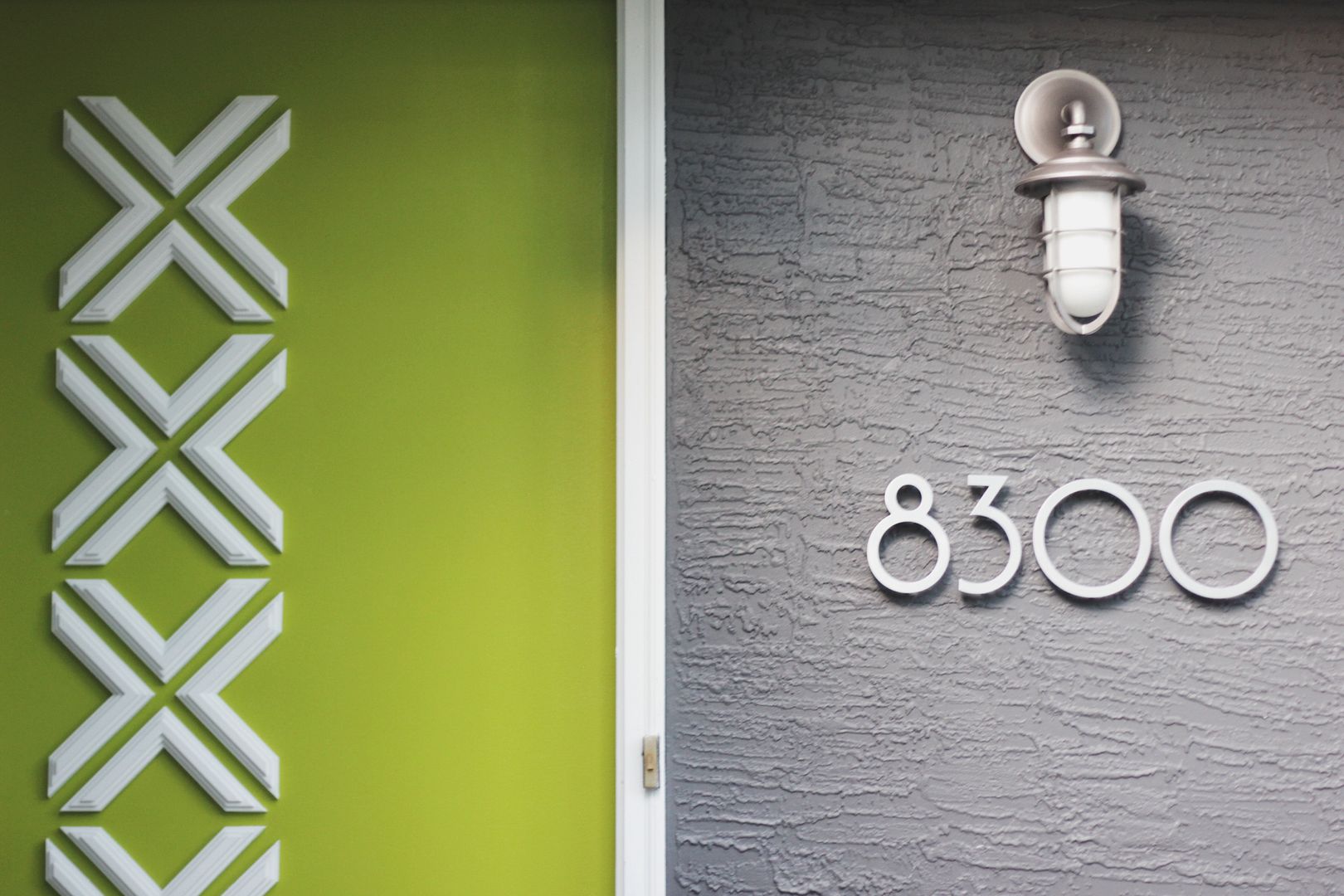 Last summer, when our realtor emailed with photos of a "great home" with "loads of potential," I laughed out loud. The place was a hot mess. Such a mess, in fact, that when I saw the address I figured it was a mistake. This eye-sore was apparently in a nice neighborhood full of tidy houses and well-kempt gardens. In a parade of lovely little homes, it certainly stood out. Because it was kind of icky.
The sad dingy cream color that yellowed near the foundation, the trim black as tar, and the rusted out carriage lights left me feeling less than impressed.
But we looked around and we decided that maybe our realtor was right. Maybe this place did have potential. I called a friend who lives in the neighborhood to ask how she liked it around those parts. "It's a wonderful place to live!" she gushed. "In fact, I was going to call you when I saw that house go up for sale but… well… it's just so ugly."
But it was a ranch and the price was right (for you home buyers out there, a dated interior and horrible curb appeal does wonders for pricing!) so we went for it– on the condition that within the next year, we would give that sucker a serious paint job. And this summer, we did.
Gray and Green Exterior Home Makeover
I enlisted the help of my friend Zohreh because she's fantastic and is kind of a design genius. I sent her photos of our home so she could overlay color options– lots of options. Since our house is 1973 ranch, she suggested we draw some inspiration from the atomic ranches of the 1950s and 60s. Best. Idea. Ever. Seriously, if you're doing anything inside or outside your home, you need a friend like Zohreh.  (Here's a link to our Atomic Ranch Pinterest Board if you're interested!)
The dark trim left the house looking severe, so we decided on white trim to lighten the place up. Gray was my top color choice for the body of the house but I wanted it dark. Not a light sissy gray– I wanted chalkbaord. But gray is a beast, you guys. Grab five shades, line them up, and none of them look gray anymore. One will look taupe, another brown, another blue, another purple. Gray is the chameleon of the paint chip world. It took some digging but I finally landed on the prefect shade– the darkest I could get before the color started looking black. Perfection.
Zohreh suggested a lime green door. If you've seen the interior of our home, you know that I love color so I was all for a pop on the exterior. Greg took some convincing but I calmly explained (<— read "wore him down") and he eventually came around.
It turned out lovely and I can finally say that this home looks like ours. Check out the new look!
THE DETAILS…
Paint by Sherwin Williams: Body-Peppercorn  // Trim-Bright White //  Door-Fusion
Painted by: Powell Painting Company (I highly recommend these guys if you're local. They definitely went above and beyond)
Design help from: Zohreh Daly Designs
Updated Lighting: Portfolio brushed pewter wall lights from Lowes
House Numbers: Modern House Numbers in SoCal typeface (Spring for these if you can! I used my birthday cash.)
((Read about our home buying experience HERE)
So, what do you think? What color pop would you have used on the door? What are your dream exterior paint colors?