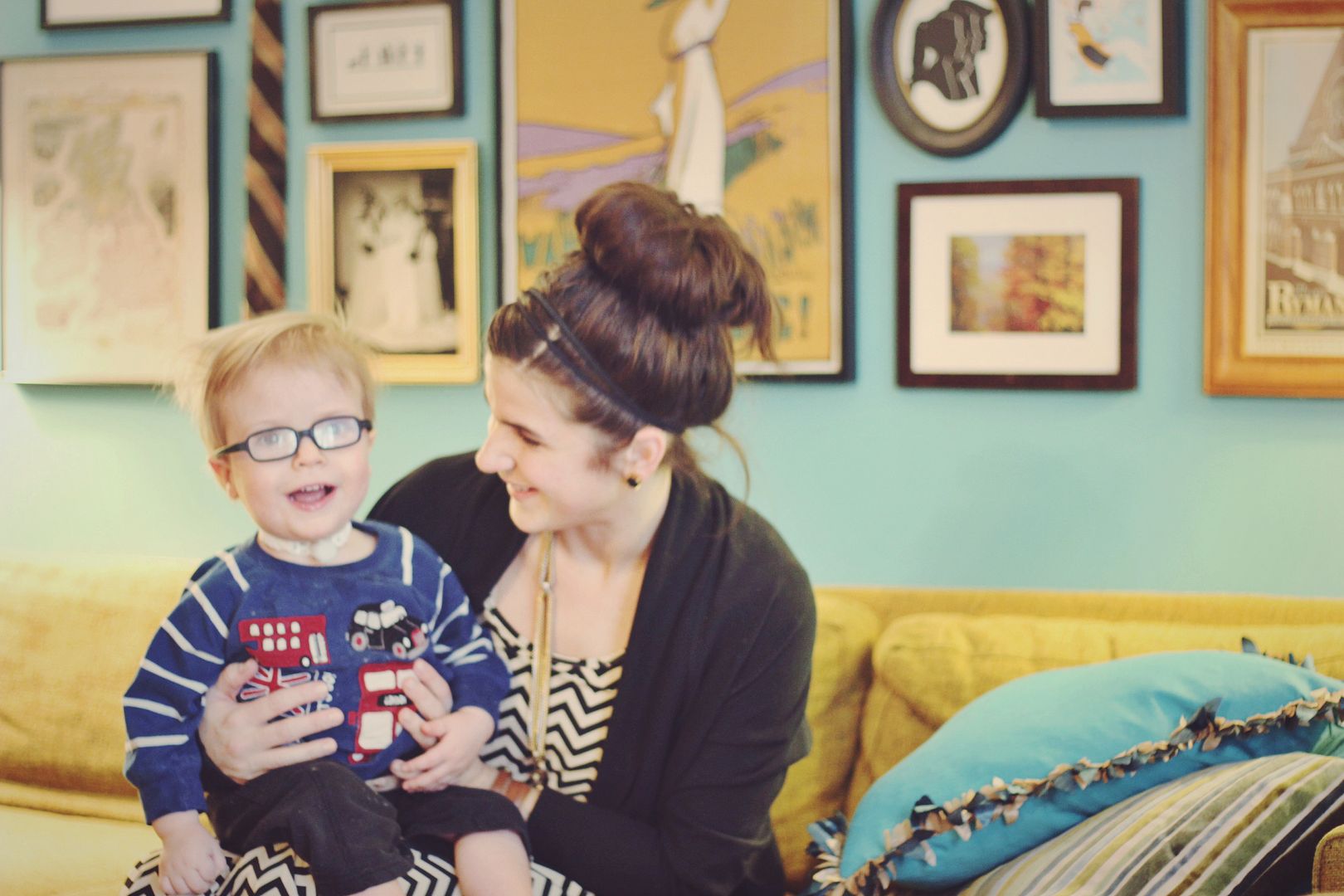 Remember a month ago when I wrote about Simeon's trach-related progress? How he had slept for two hours with his trach cap on? Well, the kid never did it again (<— if I wrote this as an emoticon sentence it would say thumbs-down/thumbs-down/baby-head/Zzz/sad-face-with-tears). I tried to cap the trach during naps (wheeze-fest) and I tried at night (retraction extravaganza). He couldn't take it. So, for a few weeks, I didn't try it again.
And then something magical happened– Simeon yanked his trach out.
Now, don't flip. Part of trach life is knowing that the blasted thing can be removed pretty easily (especially by ornery toddlers) so I wasn't alarmed. Problem was, I couldn't get a new one in. I have no idea why (Divine intervention?) but a new trach in the correct size just wouldn't fit. Every trach-mama keeps a back-up handy for situations like this. The back-up is a size smaller and will usually fit when the normal size does not. So I put in the smaller size. And a smaller-sized trach meant more space in Simeon's airway so I figured– why not try the cap again?
So we did– and he slept for over 4 hours without any problems.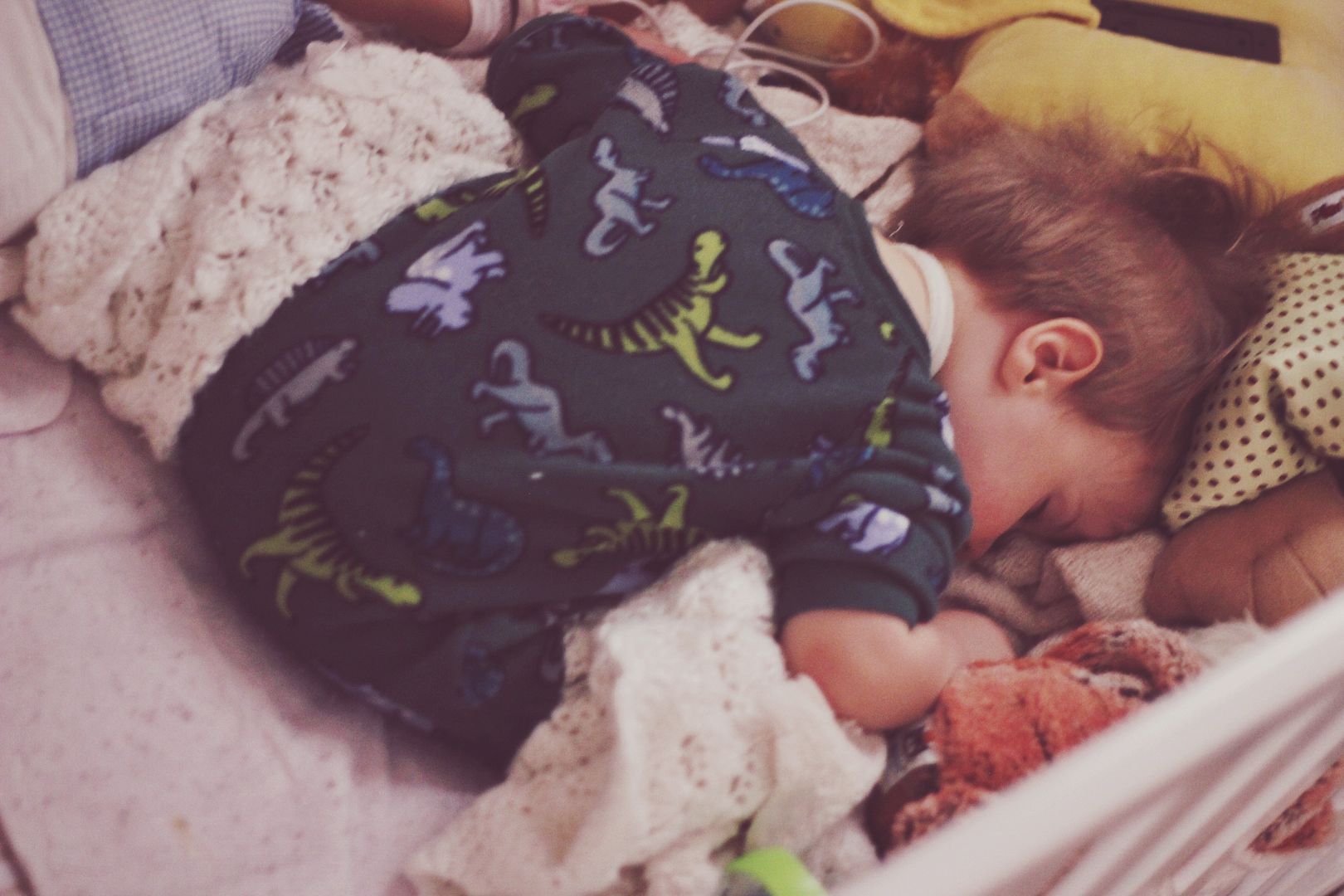 Sometimes he falls asleep folded in half like this. We call it "going full taco."
That was about a week ago and Simeon has been sleeping with his cap on for a few hours a night, ever since. Last night he slept in it all night long.
Nine hours. No problem.
Heck. Yes.
If he keeps it up, we might be saying goodbye to this thing sooner than expected.
Please send us your warm-fuzzies, thoughts, prayers, and good vibrations. Operation Trach-Out is in full swing (not to be confused with Operation Fake Out, which just involves me hiding tomatoes in my husband's food).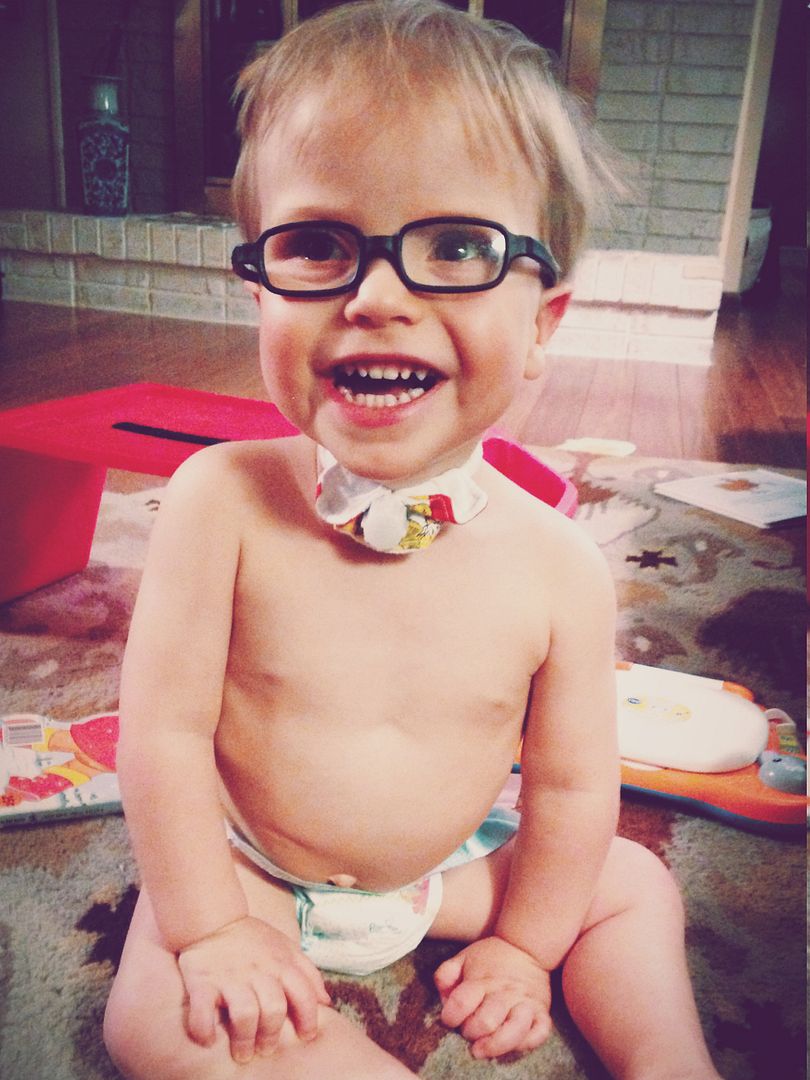 The fabric under his chin is a Dr. Seuss trach pad (because he's literary like that.)
In other news, here's some stuff you should click on…
Faith and politics (or stuff you aren't supposed to talk about):
On disability:
Beth responds
to my post on how disability is (or isn't?) defining.
Not sure about the "world's toughest" comment, but an ad featuring the
Paralympics? I am loving it:
Bookworm stuff:
What
Book Species
are you? (I think I qualify for 75% of these)
A pretty accurate look at my day:
What have you been reading on the great and powerful Internets this week?