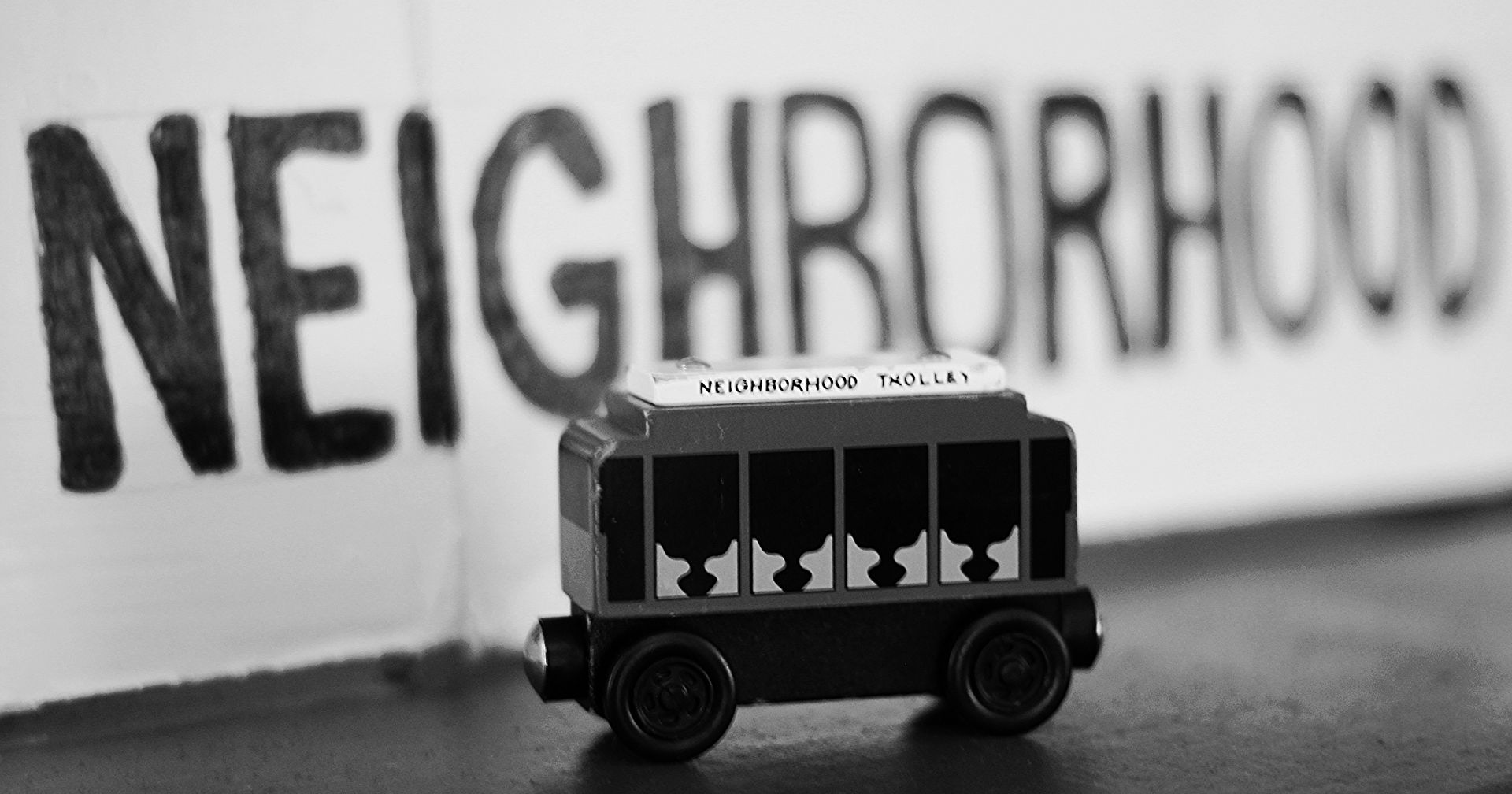 So… about that picture perfect Halloween? I feel like I may have led you nice folks astray.
After I shared photos of our spooktacular evening and Simeon's rad costume, everyone was awfully complimentary. You high-fived me for making the night special for my kid. Mother-of-the-year awards were mentioned. Someone even called me an "inspiration" (I assume they were referencing my glue gun skills, which are killer). It was very kind but honestly, the  glowing praise and oohing/aahing left me feeling like a sham. Not because the little dude's costume wasn't cool (let's be honest, it was the coolest) and not because the evening was wretched (we really did have a wonderful time) but because there is definitely a side of our Halloween that you didn't see– and it wasn't exactly inspiring.
Truth is, my post about Halloween  failed to mention all the crying.
So. Much. Crying.
I didn't bring it up in my initial post because I figured I should keep things cheery but now I'm thinking I should just come clean. After all, holidays (even the just-for-fun ones like Halloween) can be stressful and stressful things make toddlers cry and mama's act bananas– might as well be honest about it, right? Right.
So, lest you think we're perfect, here's the Halloween you didn't see…
Simeon was not interested in the festivities and wailed dramatically when it was time to start prepping for trick-or-treat. He clearly didn't understand that candy was involved and did his darndest to sabotage my attempts at holiday greatness. I could have been sensitive to his feelings, ya know? I could have been all like, "That's okay, sweetheart– you don't have to do anything that makes you uncomfortable…" Instead, I was more like, "Dry up the waterworks– there's no crying on Halloween."
Putting on his Mr. Roger's costume. Hell hath no fury like a toddler who doesn't want to change clothes. I'm not sure why exactly, but suiting up in that button-down and cardigan caused my son to fly into a massive rage-fit. Here you see him thrashing about and using his glasses as a weapon to thwart my efforts.
Getting into the trolley. Simeon really wanted to sit in his trolley but, once he was inside, he got all ticked about the roof. Why was it there? Why had we put him in a cage? Why were we the meanest parents ever? I don't have photo proof of this one but, just trust me, he was not having it. He tried to claw his way out of that thing like an angry circus lion.
Paparazzi (or Mamarazzi, in this case). Simeon and I had a difference of opinion on the photography portion of the evening– mainly, I thought I should take some pictures and he thought I should go sit on a tack. I didn't care. I worked long and hard on that cardboard masterpiece and the daylight was fading and, gosh darn it, I was going to get my pictures come hell or high water. This is when I morphed into a full-on Halloween stage mom. I fussed at my husband ("Don't just STAND there– MAKE OUR SON SAY 'CHEESE' or else!!"). I huffed at Simeon. I was a general nuisance and just plain grouchy. Whoops.
Tiny-Batman's reign of terror. Some friends joined us so our kids could trick-or-treat together. They have two boys around Sim's age who showed up in the most darling batman costumes. Unfortunately, their masked faces sent my little scaredy-cat into panic mode and he screamed "NO NO NO NO NO" whenever they tried to get close to him. There was also screaming and more of the crying. Apparently, the invitation to be his "neighbor" does not apply to batpeople. I call that prejudice.
The truth is out. I'm no mother-of-the-year. I'm no inspiration. I'm just a deranged stage mom with a grouchy toddler and a penchant for cardboard construction. Thought you should know. You guys won't judge me– we're all friends here, right?
Now you have to make me feel better about being a grouchy mommy. Tell me your stage-mom woes. Have you ever been driven mad over wanting an event to go perfectly when your kid had other ideas? Was anyone else's little one completely confused by Halloween? Please tell me our house wasn't the only one filled with tears…