Hear ye! Hear ye! Listen up! Or (as we say in the Orthodox Church) Be attentive!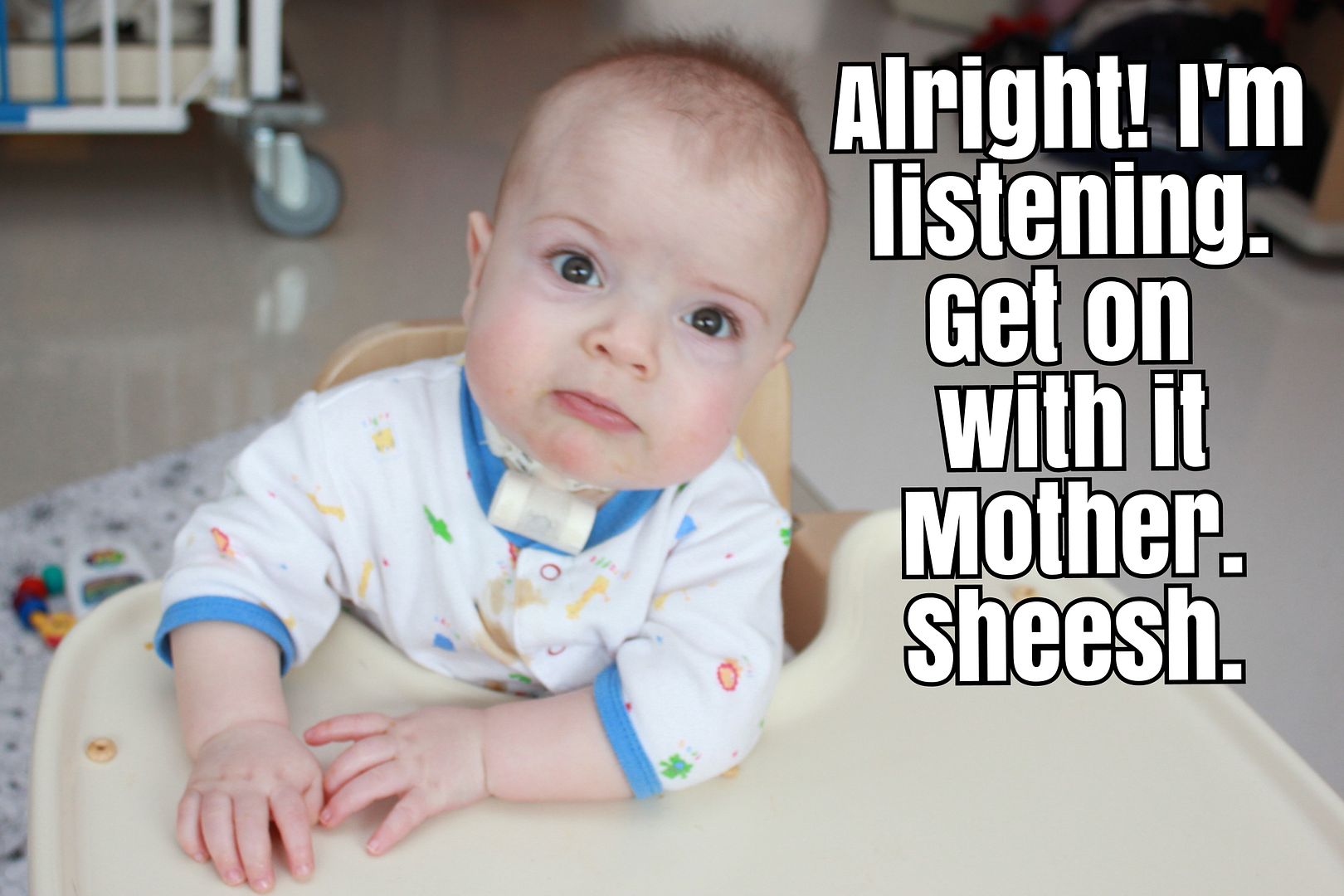 After much discussion and testing, Simeon has been diagnosed with…..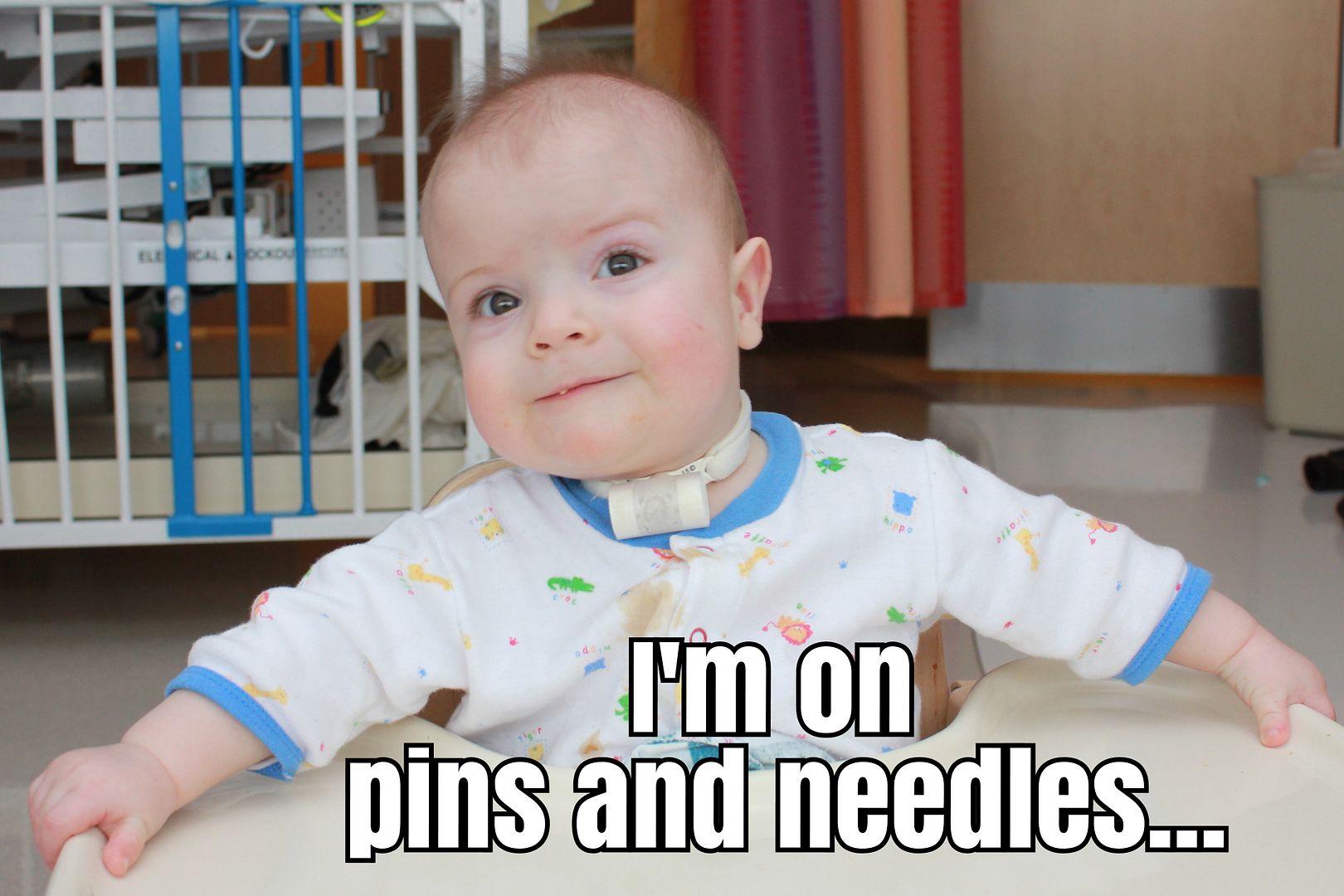 That's right– the little gentleman has a cold.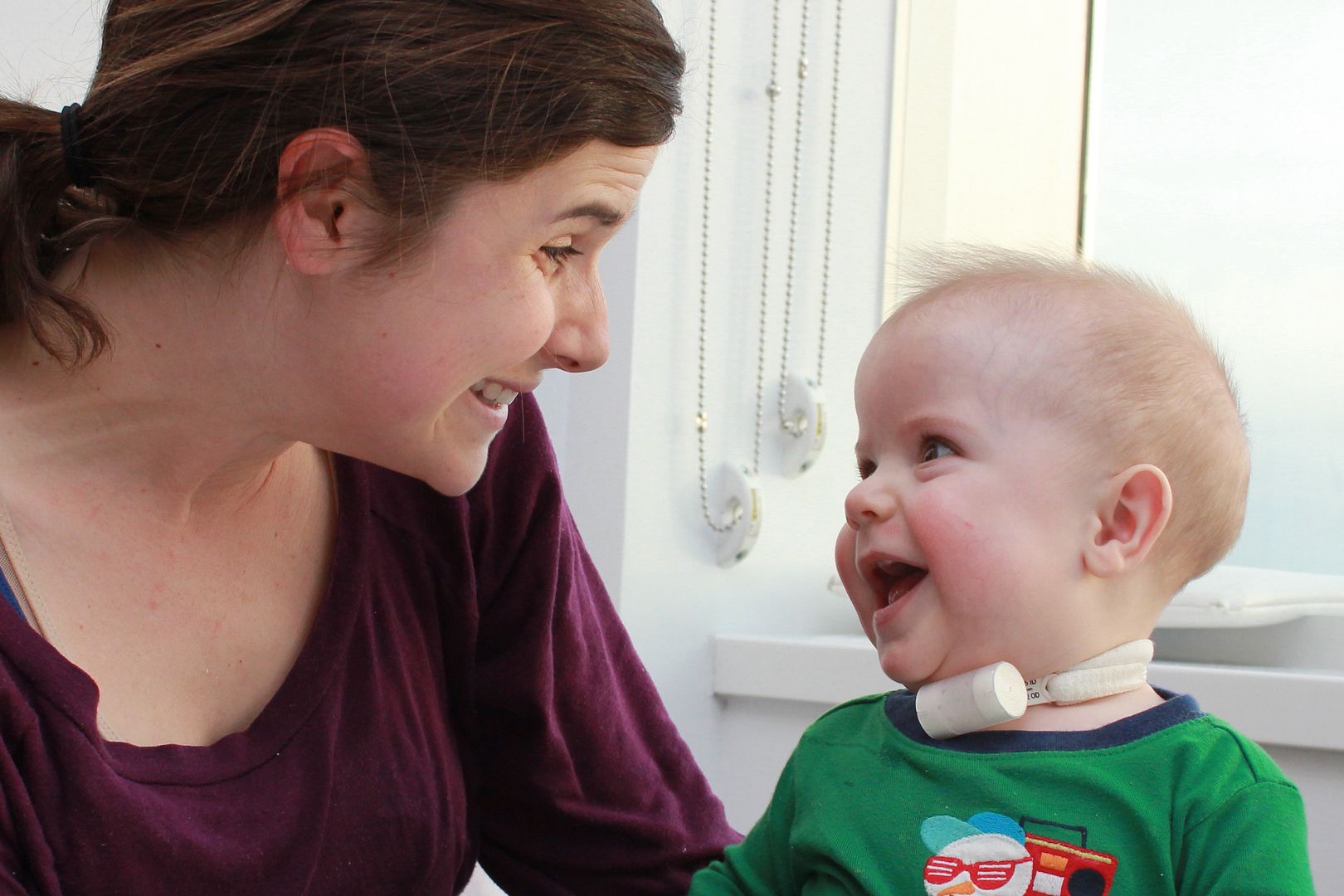 Our doctors feel that this new cold virus, coming on the heels of Sim's icky RSV experience in January, could explain many of his oxygen issues during sleep. Yes he has central apnea, but it seems this cold explains Simeon's recent intolerance of his brief apneic events.
This is wonderful news. Seriously. Like a shake-your-business-in-a-mildly-inappropriate-happy-dance kind of news. I would kiss the common cold on the lips– if it wasn't such a prude.
So, what does this mean for us?
We are still going home on a nighttime ventilator (CPAP settings!), but there is a higher chance that Simeon won't need the machine for too long.
After cold and flu season, our doctor has given us permission to do some trials at home without the ventilator at night to see how Simeon does keeping his oxygen up.
We did not have an MRI. It seemed the cold was a more sensible answer than a brain issue and they prefer not to sedate a baby with a cold. We'll be getting an MRI in a few months as originally planned.
And most important for mommy peace-of-mind: Our dear old Dr. S feels that the ventilator is not likely to set us back when it comes to getting the trach removed someday. There is always the chance that it could, but for now we don't suspect it will.
Halleluiah.
We should be getting out of here tomorrow or Thursday. A home ventilator was delivered to the hospital for us to practice using tonight. If all goes well, we'll be busting out of this place soon!
In other news, Simeon has been over-the-moon this entire hospital stay. While Greg and I are ready to skidattle, Simeon is another story. I present to you: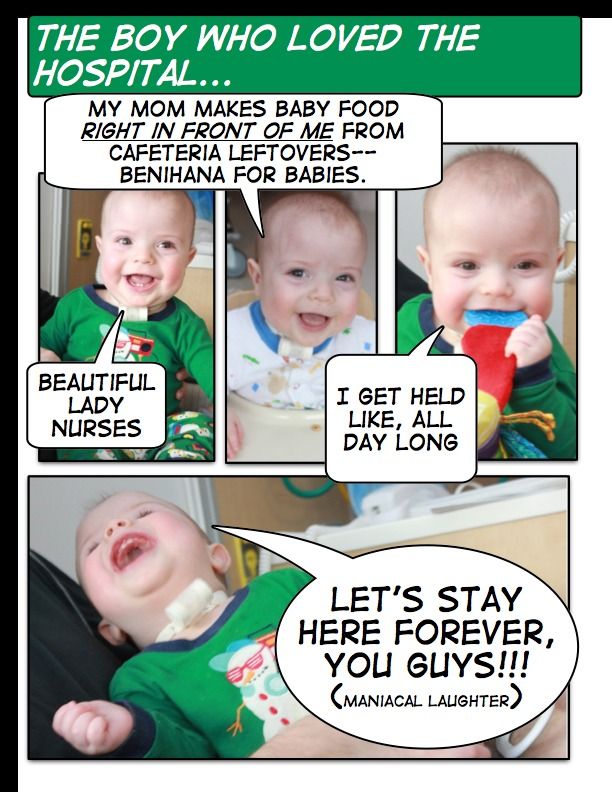 Thank you for your prayers and continue thinking of us as we learn to use this fancy new equipment. Seriously, the set-up is like a really intense game of Jenga— played with power cords and tubing.
He sure is going to miss this view…