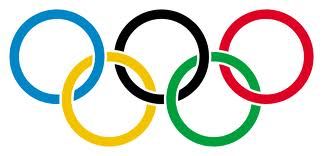 Here ye, here ye! The Olympic 24 Hour Care-a-thon has been completed! The events– unique! The competition– cutthroat! The medals– made of chocolate!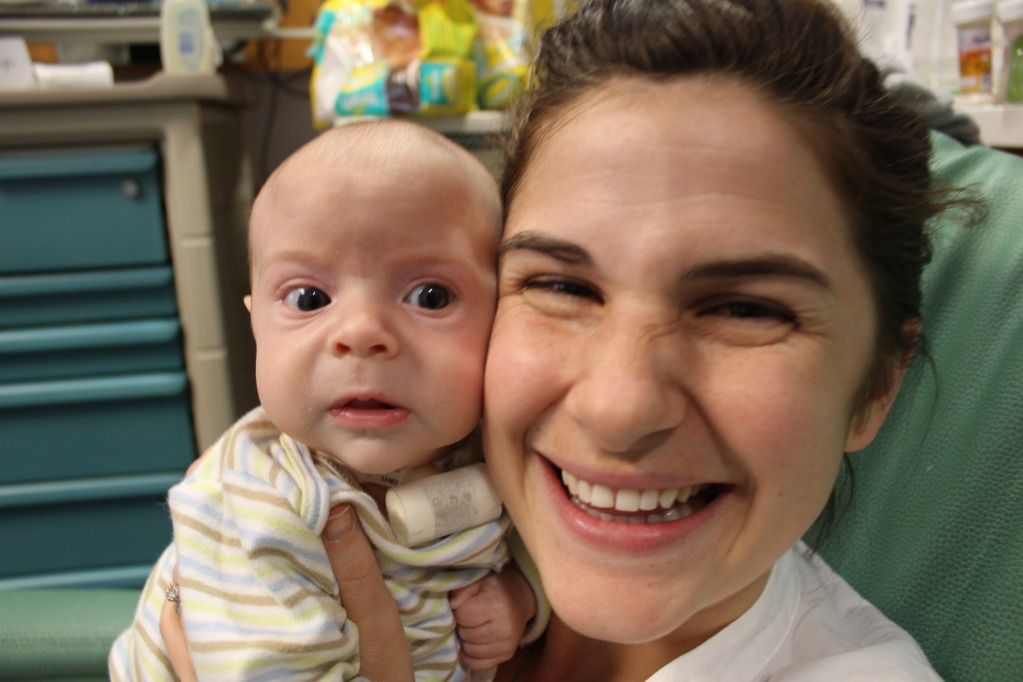 Gearing up for the games!
The Competitors:
Daddy (AKA: Greg-enstein) – Known for his fear of tomatoes, baby whispering, puns, and brute strength.
Mommy (AKA: Squeegee) – Famous for her silly song making, baby kissing, TV marathon watching, and beauty.
Baby (AKA: Sim, Simmy, Sim-a-Roo, Budgie, Slim, Simmi-Lee, Bubba, Ragtime Guy, Siminy Cricket) – He is renowned for his epic spit-ups, crazy faces, squishiness, smell-goodness, and all-around-genius.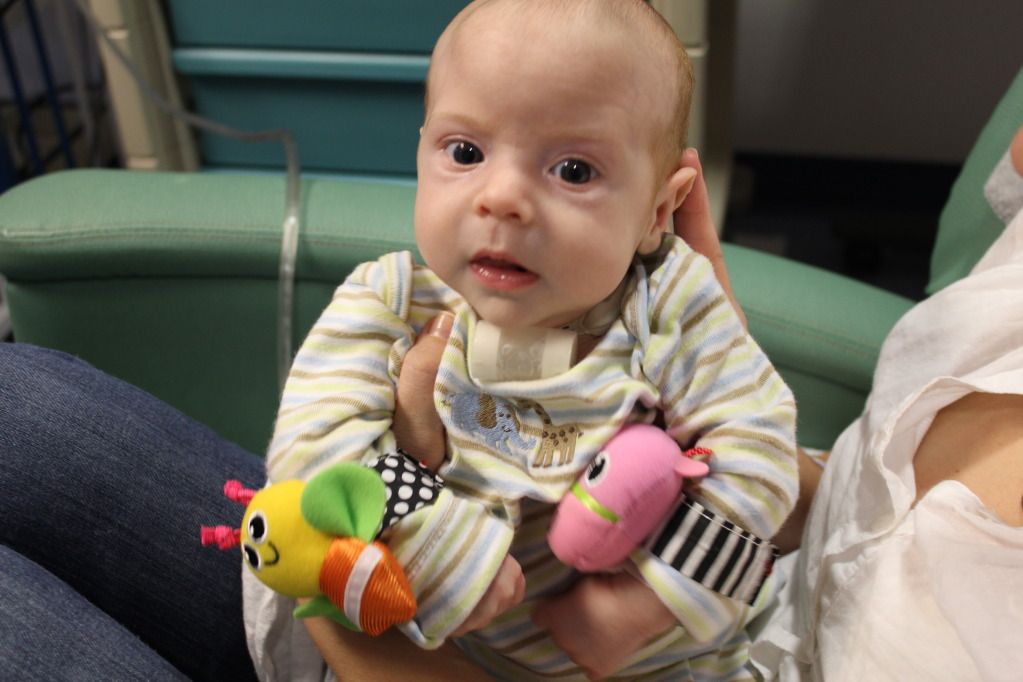 Fuzzy rattle weights build strength!
We finished our 24 hours of care this morning and boy was it exciting! On top of regular baby duties, the competitors proved themselves worthy and able in the following categories…
Cleaning the area around and under the trach
Putting on new trach ties
Suctioning
Applying the cool mist collar
Car Seat Test
So who were the champions??
The gold medal in suctioning goes to…
Daddy!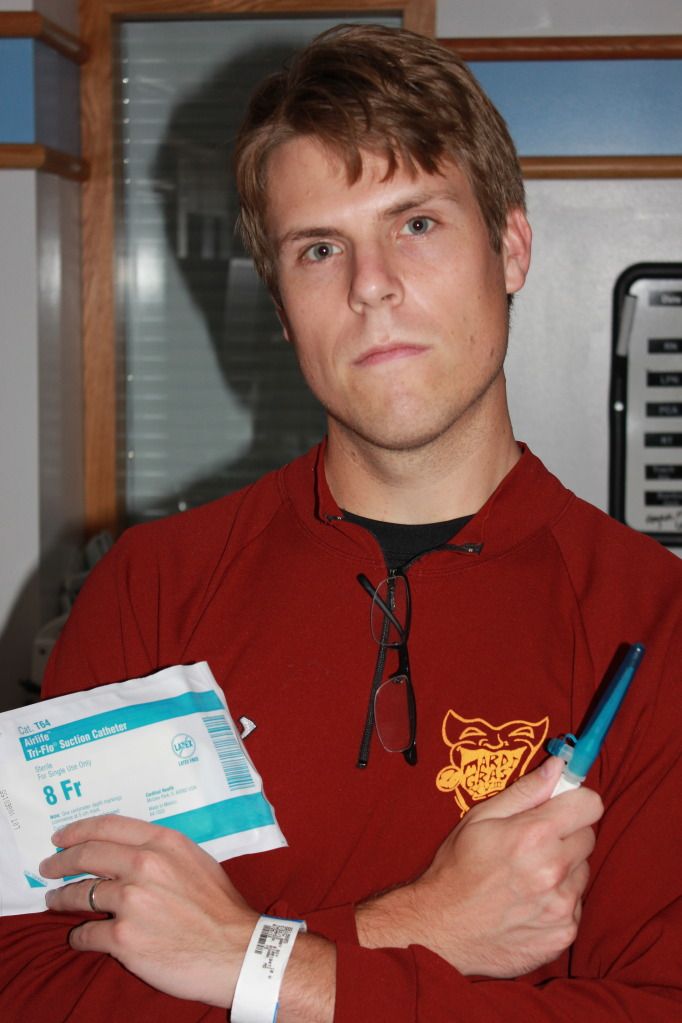 "I just went out there and did my best for my country. This really is a dream come true."
The gold medal in diapering and trach-tie changing goes to…
Mommy!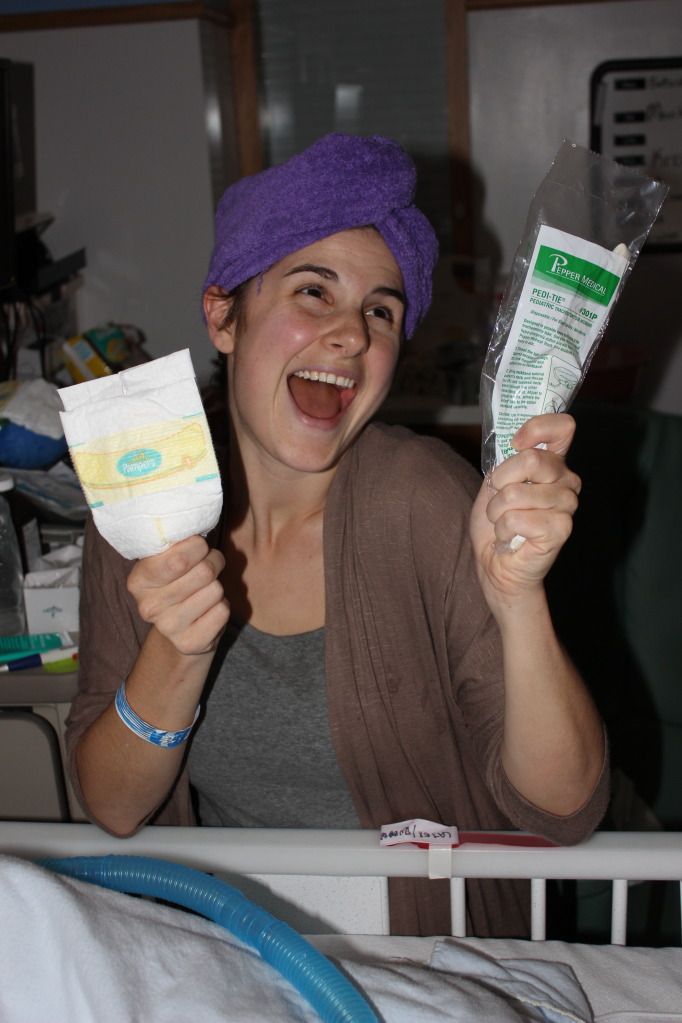 "I couldn't have done this without the help of Pampers and my lucky turban. I want to thank my family and the folks back home for all of their support."
The gold medal in car seat lounging and cuteness goes to…
Baby Simeon!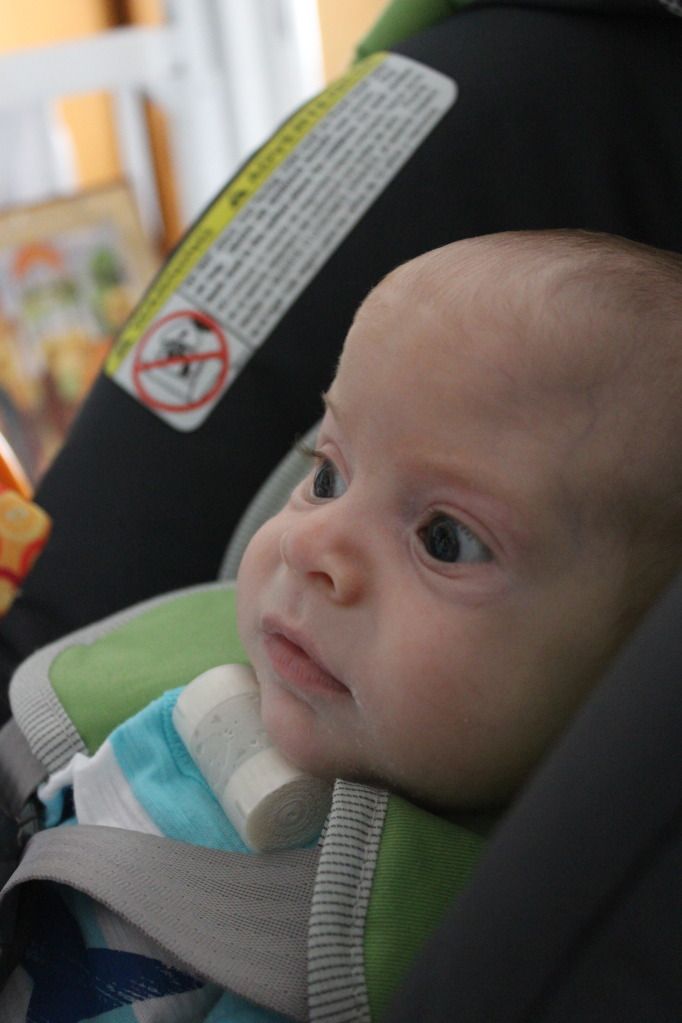 "It wasn't easy, but I pulled through and now here I am– an Olympian!"
The Car Seat Test proved to be the most difficult event of the day. Simeon had to safely stay in his car seat for 90 minutes while maintaining his heart rate and oxygen levels. Here are the highlights from the event…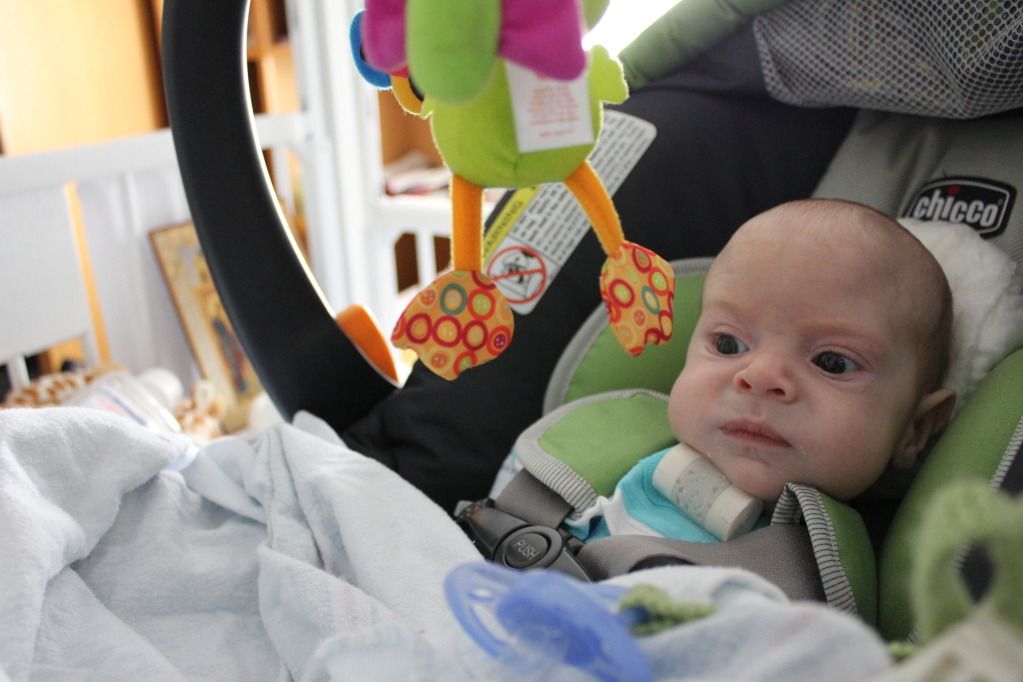 Things began simply enough…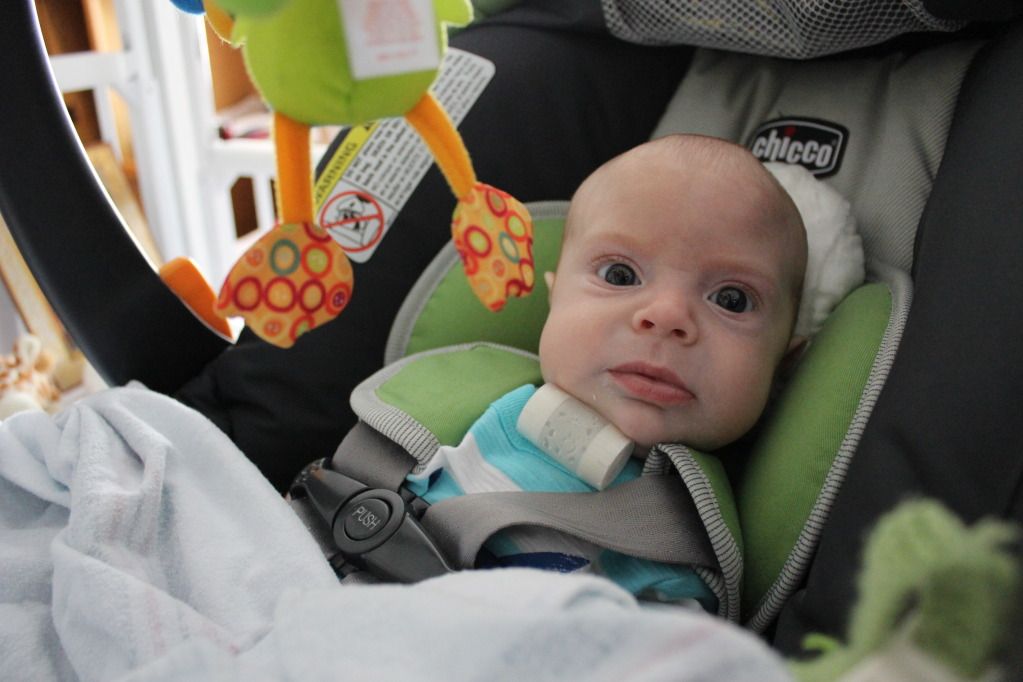 "I've got this in the bag. I wonder where they are taking me…"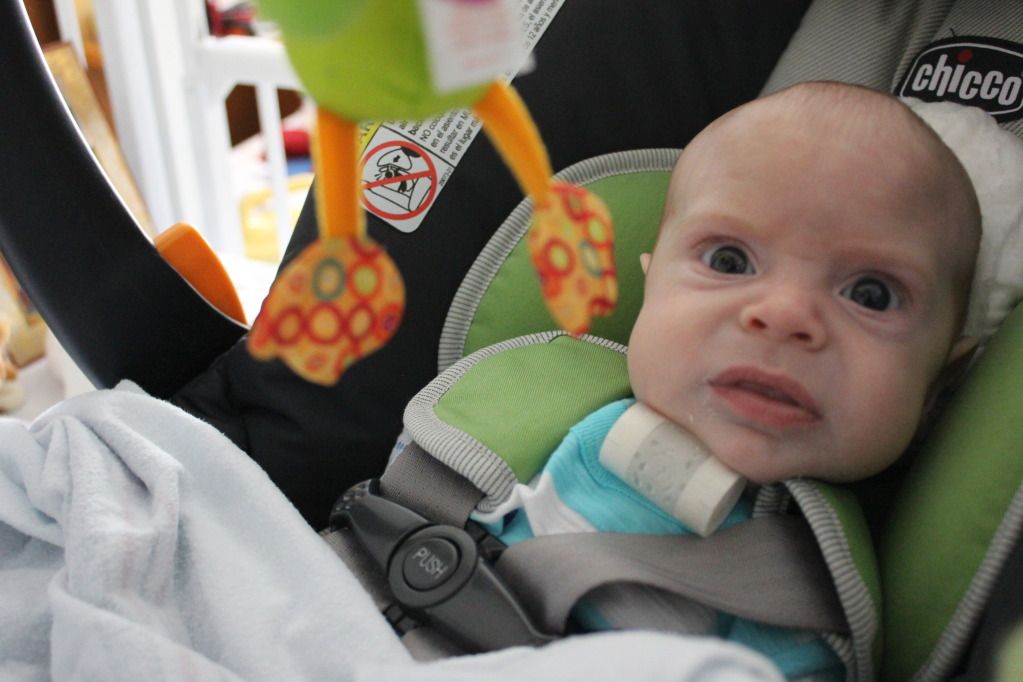 "Wait…you mean to tell me we're not going anywhere? I'm just sitting here for no reason??!"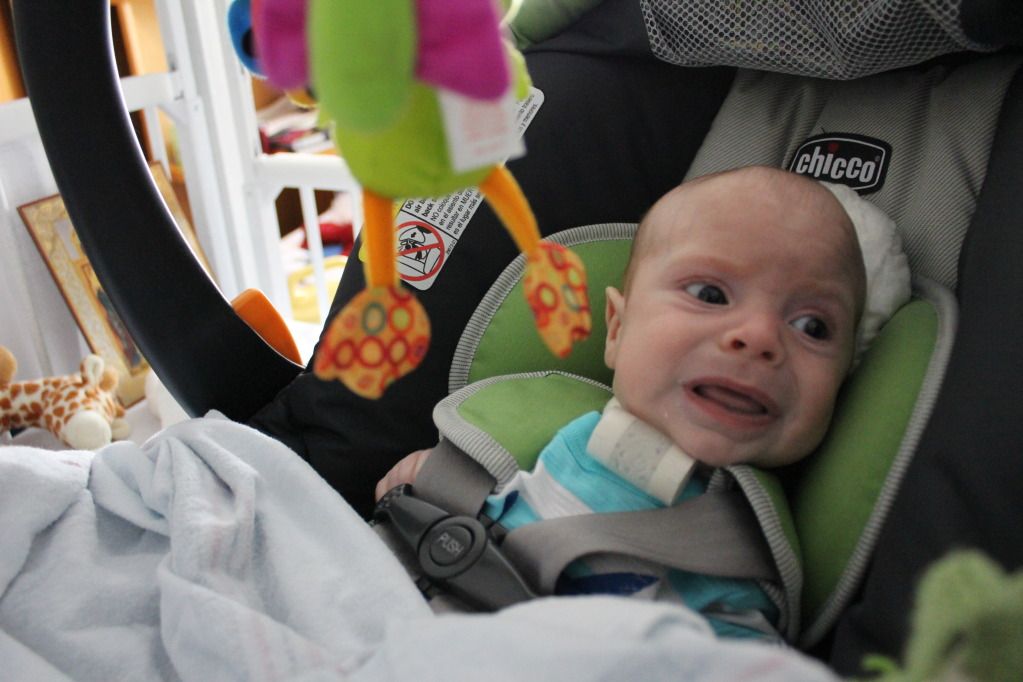 "Get me out of this nightmare!!"
Overcome with exhaustion, the athlete naps through the rest of the event and wakes up a champion!
Now that the athletes have proven themselves, perhaps they will return home tomorrow?