I took it from the moment we started trying…
I'd been taking it for years…
I wasn't deficient…
I couldn't be…
There's just no way.
When your child has spina bifida, you meet plenty of fellow travelers. If you spend time on message boards, if you connect with enough mothers, if you listen in and join the conversation, you're bound to hear it:
"I took my folic acid. This is not my fault."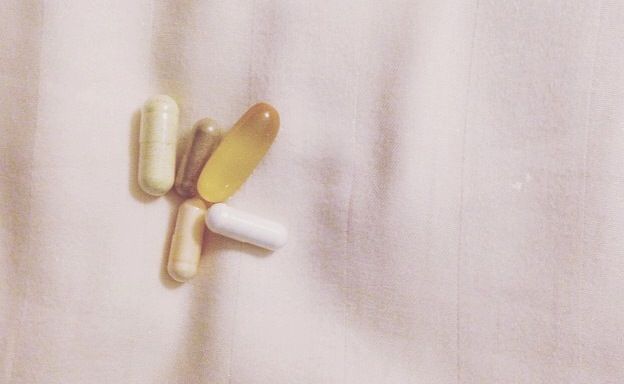 Folic acid and spina bifida. Cause and effect. The why and the what.
I guess you could say we're sensitive about it. Sensitive because many people assume (based on misrepresentations and false conjecture) that spina bifida is completely, 100%, preventable. They assume that this one little pill should have wiped from our history the split-second disruption that forever altered the state of our children's bodies. They assume we should have known better.
But most of the moms I've met did know better. Most of them took their folic acid while trying to conceive or their pregnancy was a surprise so they didn't realize they needed to take precautions in the first place. Most of them have no reason to blame themselves.
Most of them are not like me.
I'm going to be brave and I'm going to tell you the truth, even though saying it is scary:
When I was trying to get pregnant, I did not take my folic acid.
I did not take it because I worried it would jinx us somehow– like prematurely buying baby booties or painting the nursery– so instead I ate healthy and watched my diet. I did not take a prenatal until I saw those two blue lines on the pregnancy test, about 4.5 weeks into my son's existence. By that time, even though I didn't know it yet, his tiny body had already hit a snag. My son had spina bifida before he had fingernails.
At our 20 week ultrasound, when we got the diagnosis, I asked the high-risk doctor how this had happened.
"It's both environmental and genetic," he said "…but research has shown that taking a folic acid supplement will greatly reduce your risk."
So I could have changed this? I could have made it different? I asked him if taking that pill would have altered the trajectory of my son's life. His answer?
"Maybe."
That "maybe" haunted me for years– and the guilt was crushing. I spent weeks feeling sick with shame. I  hated myself and felt confident that this child would hate me too. Someday he would read about this pill– this little gulp of magic that his ever-loving mother was too foolish or ignorant or reckless to ingest– and he would ask me why I had done this to him.
I feared the contempt of other mothers. What would they think of me if they knew? What would they say if I told them that I hadn't realized– hadn't known that growing a baby was so precarious? Or that microscopic humans required more than a healthy womb and a healthy mother to thrive?
And even as I write this I am tempted to explain– to give an account to anyone out there who might blame me as much as I once blamed myself. I could tell them about the doctors who assured me that there probably was enough folic acid in my diet alone, or share with them the articles I've read about genetic indicators and multifactorial causes. I could build a case to protect myself.
But I am not writing this for the ones who might blame me.
I am writing this for you.
For you who blame yourself. For you who wonder if you could have made it different. For you who have looked at your child and thought deep down: I should have known– this is my doing.
I am writing this to tell you that you are allowed to let it go.
You are deserving of grace. You are worthy of innocence.

You are not a cautionary tale.
This does not have to be your fault.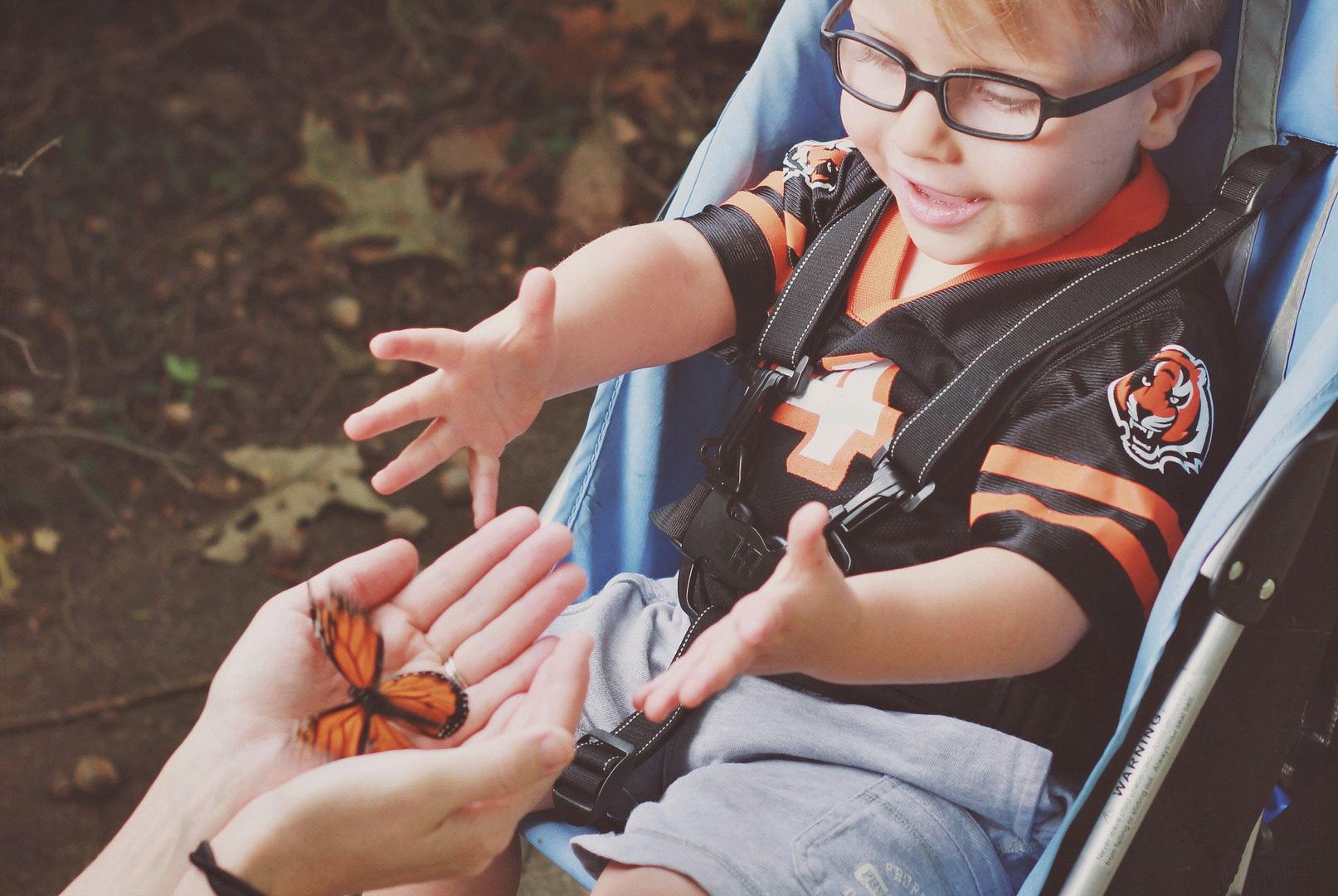 Besides, what purpose does our perceived guilt serve? It does not help our children to grow. It does not make us better mothers. There is no redemption in shame nor are there answers in "what if." Believing that we can control the fate of our children, or the workings of their bodies, or even the delicate movements of their souls, is pure delusion. We must choose to think differently. We must give ourselves the same compassion we crave from others.
We must find peace in being only human.
This past week, when the cool breeze of Fall was just beginning to make its presence known, our family found a butterfly on the sidewalk. It was flightless and broken and it hovered just above the ground in a flutter of intensity, beating imperfect wings against the pavement.
We found joy in it. We marveled at its color. We stood in awe of its tireless energy as we placed it on safer ground, away from the perils of foot traffic and house cats.
We did not concern ourselves with who was to blame for its brokenness.
We did not focus on the sadness or on the pain.
And none of us–not one–blamed it's mother.
Perhaps it's time we looked at our children and gave ourselves the same courtesy. Perhaps it is time for letting go.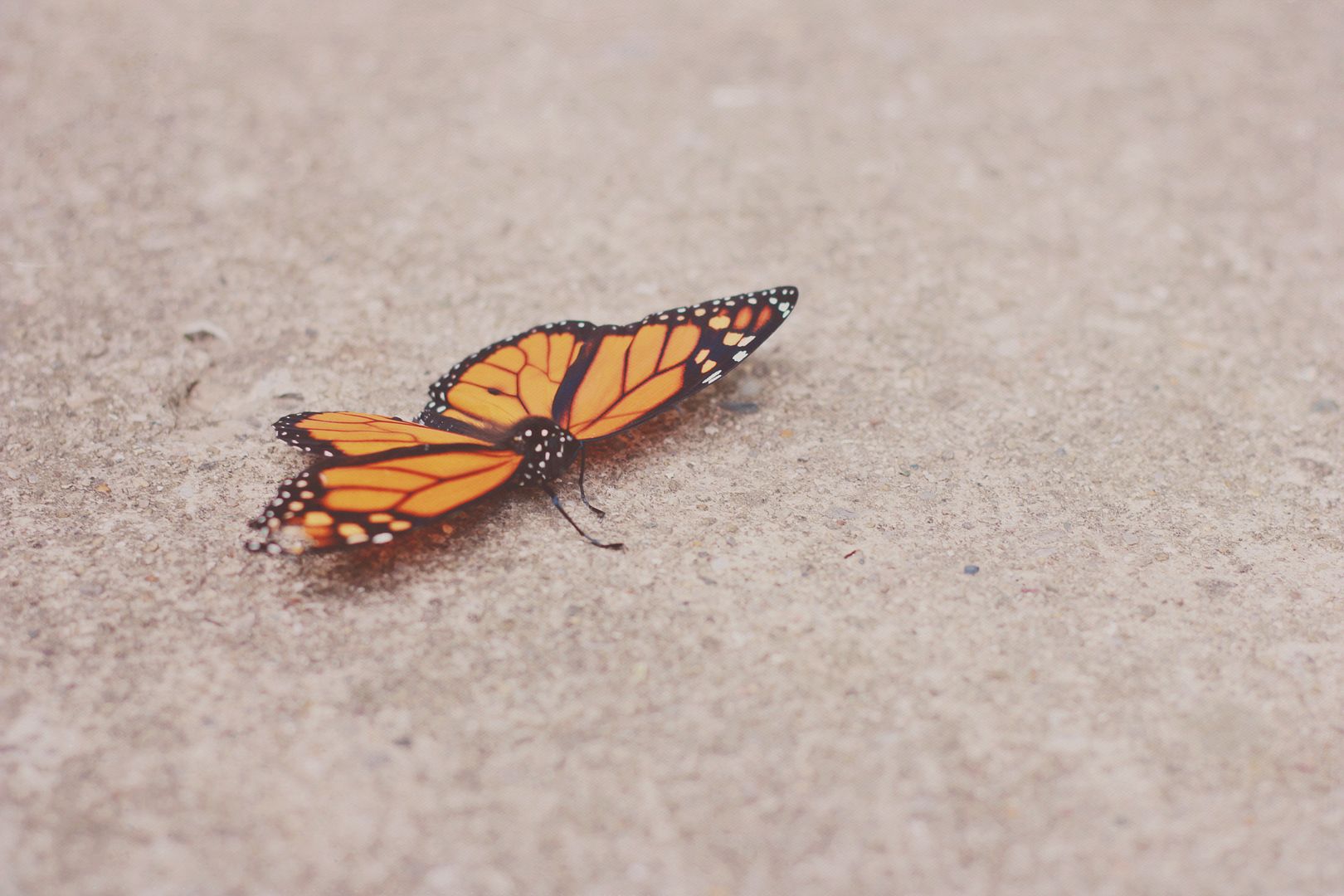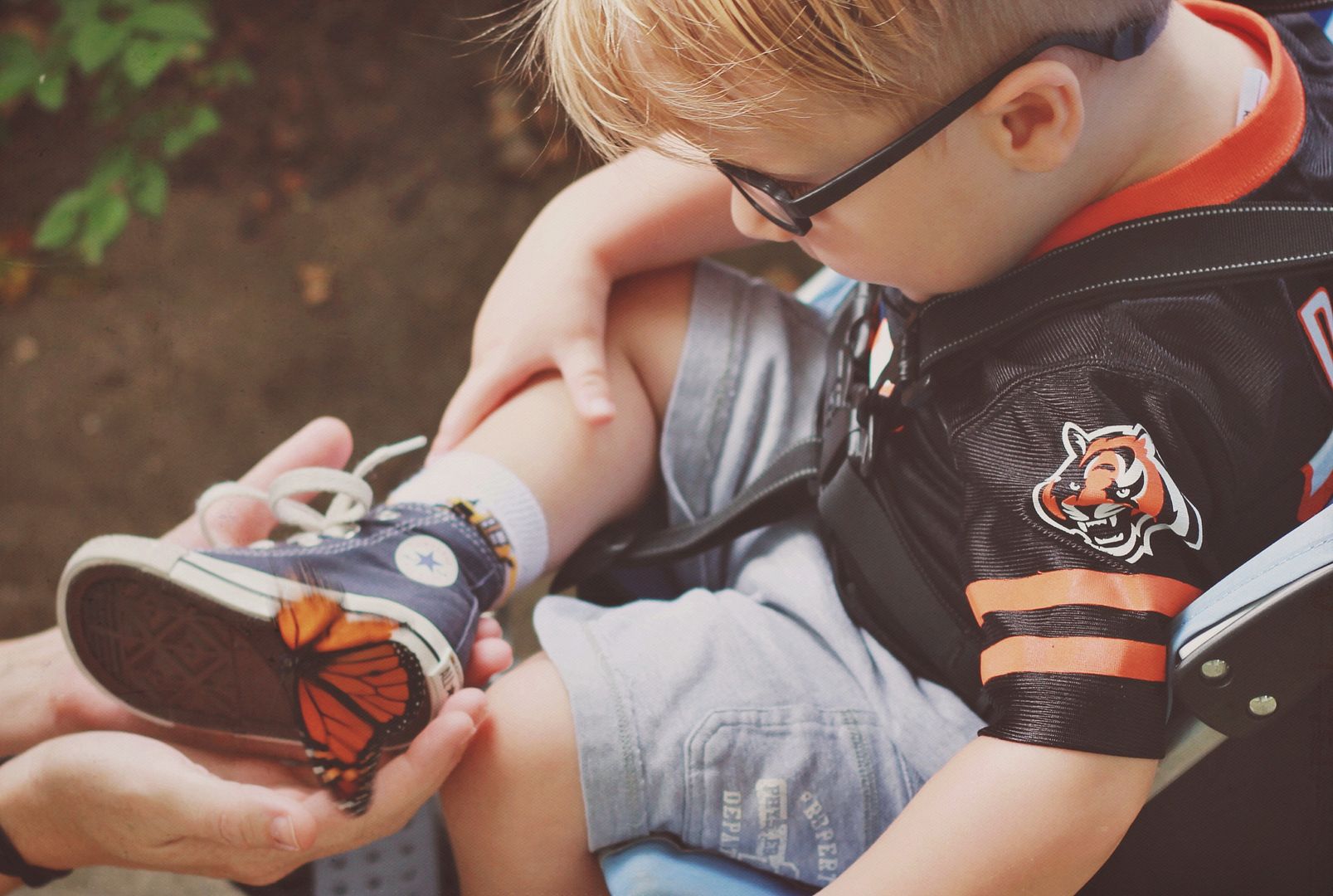 ---
And, in case you're a spina bifida mama who is still struggling to move past the guilt…
Do you ever blame yourself for your child's struggles or your child's disability? Do you wonder if it's all your fault? Have you learned to let go of the guilt?