I have a confession: planning Simeon's birthday party turned me into a lunatic. At least for a few hours. Really, I blame Pinterest. Also, I blame myself (a little)– but mainly Pinterest. After about 3 hours of trolling the Pin Boards for birthday inspiration, my head was full of ideas that would take about twice our budget and thrice my available time to execute. Cue deranged wife tears…
Whining (read crying) to Greg I said things like "You don't understand! We NEED handmade felt party hats for the guests!" and "I'm just going to die if I can't make chalkboard labels for each food item!" Also, "I want to be rich and stay home all day…" which just made him laugh at me. It was a fling-my-Victorian-self-on-the-divan-and-weep-about-our-poverty kind of day. Nice and dramtic.
Generally, my outbursts are followed by intense guilt and deep embarrassment but, while my dignity was not easily recovered, my sanity (thankfully) was. It helped that I came across this post from Jessica Turner at The Mom Creative about the dangers of using Pinterest as our yardstick. Ruh Roh! Looks like I'm not alone in my crazy. So I took a step back, and a chill pill, and began planning Simeon's BBQ bash– on the cheap.
Operation Birthday Party:
Food: BBQ from Gallos Pit BBQ
Cake:
Coconut
and
Chocolate
(homemade with Ina Garten Recipies which are knock-your-handmade-felt-party-hat-off delicious)
Pinterest Inspirations (done on the cheap):
Construction paper bunting (leftover paper from school – your tax dollars at work!)
Flowers
(Gift from my lovely cousins)
Felt Birthday Hat
($7.88)
Cake Topper
(construction paper, string, and chop sticks we had lying around)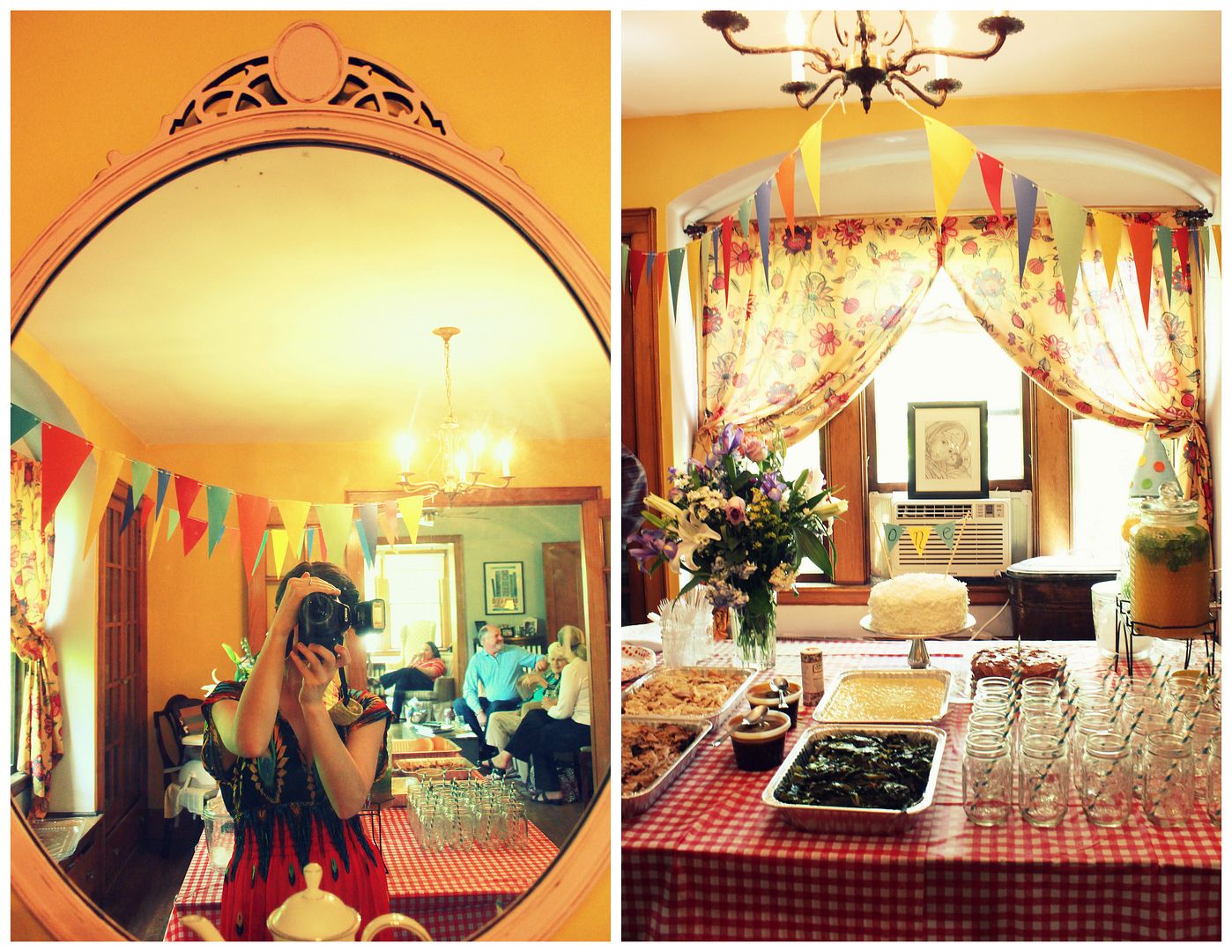 Maniac mothers aside, the party was a hit. And I think I learned a valuable lesson in
chilling-the-heck-out.
I lost focus but I found my way back. And anyway,
Sim
is the reason for the (birthday) season, right?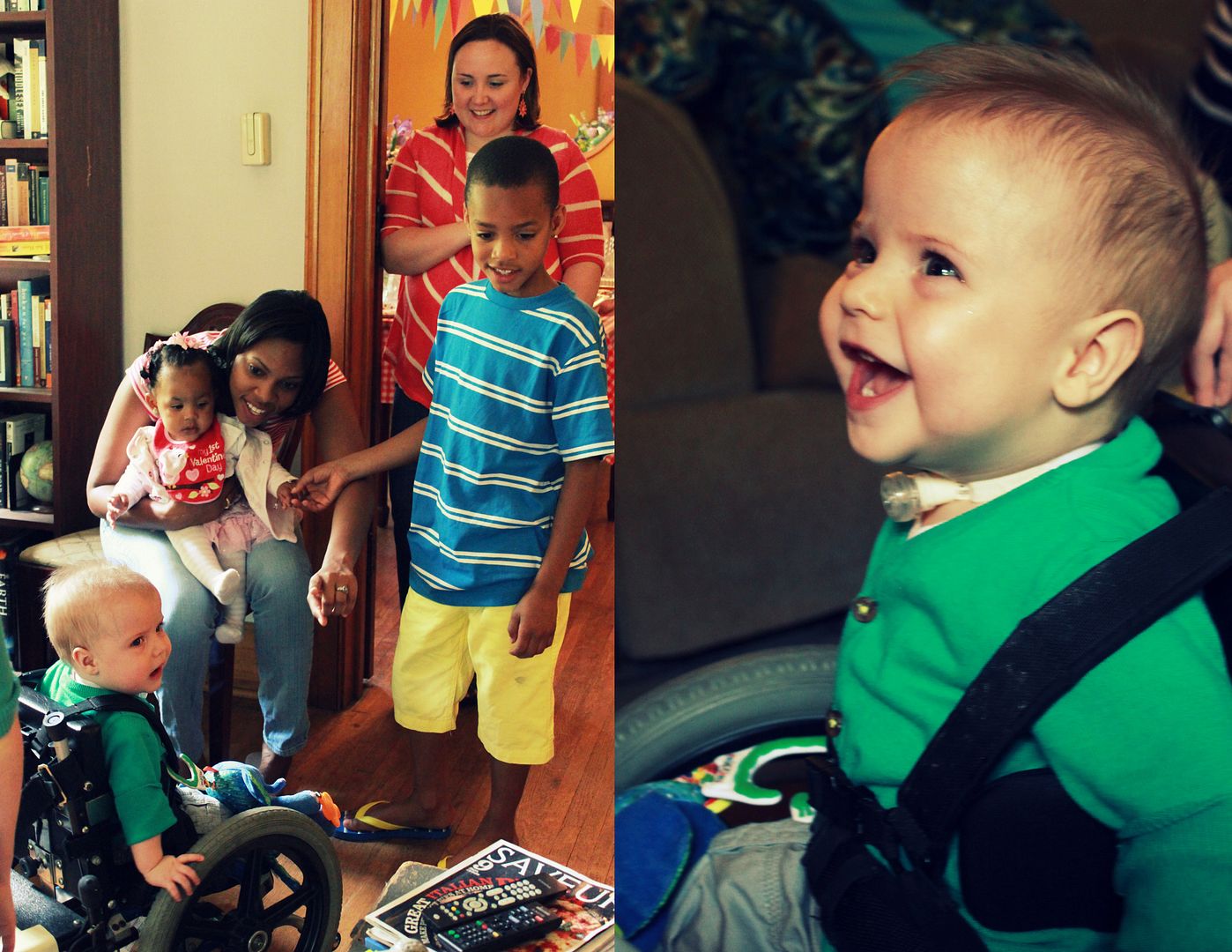 Sim got sick of b-day attention– thankfully one of his favorite nurses (and her kiddos!) was there to cheer him up!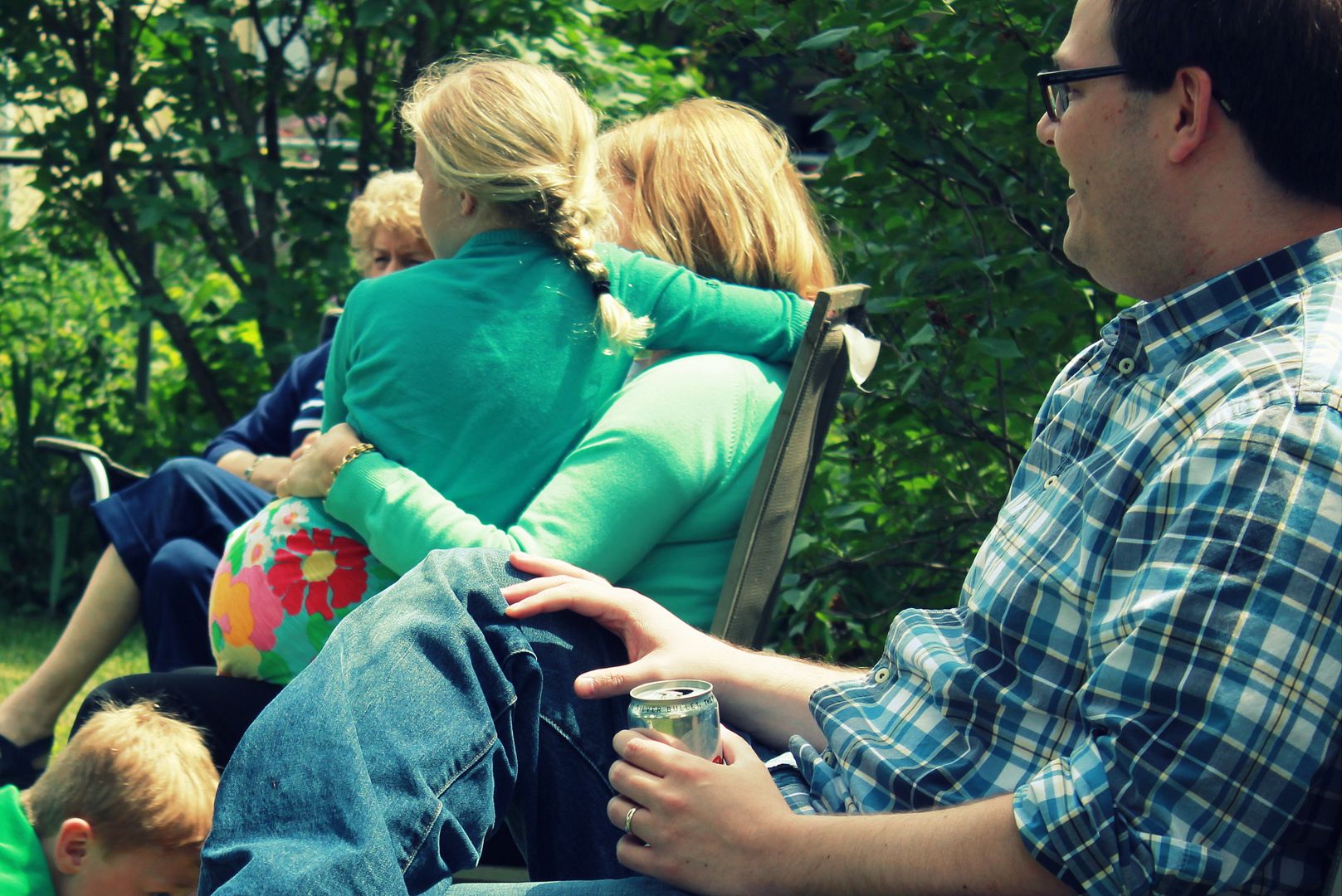 The weather was perfect (thanks Mother Nature!)
I'd say it was a hit! See ya next year for round 2!