Exposure Therapy:
(noun) psychotherapy that involves repeated real, visualized, or simulated exposure to or confrontation with a feared situation or object or a traumatic event or memory in order to achieve habituation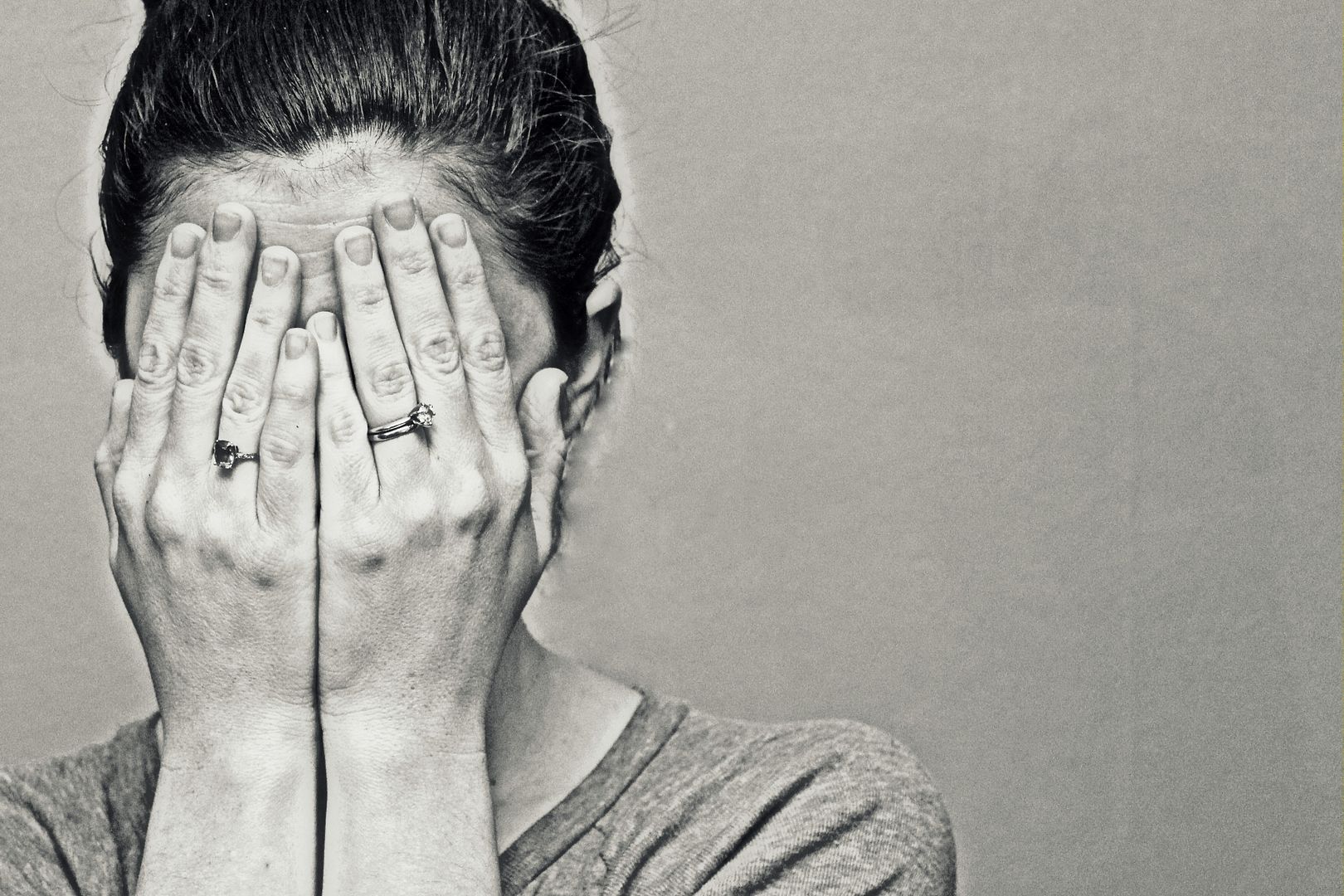 The habit started with a phone call.
"Lis is coming to town with Baby Kyle and they want to get together. He and Simeon should meet!"
I said I would love to– yes, definitely. "We should get together."
And I did want to. Really, I did. But I was frightened. I hung up the phone, a sick apprehension in my stomach. Shoulders slumped and breathing deeply, I leaned against the refrigerator– a photo of Kyle, stuck there with a magnet, staring me in the face.
The problem is, Kyle and Simeon are the same age. And when I say the same age, I am not measuring in months. I am measuring in hours. Our boys share a birthday and while this should have been a fun coincidence, I looked towards the impending meeting-of-the-babes with dread.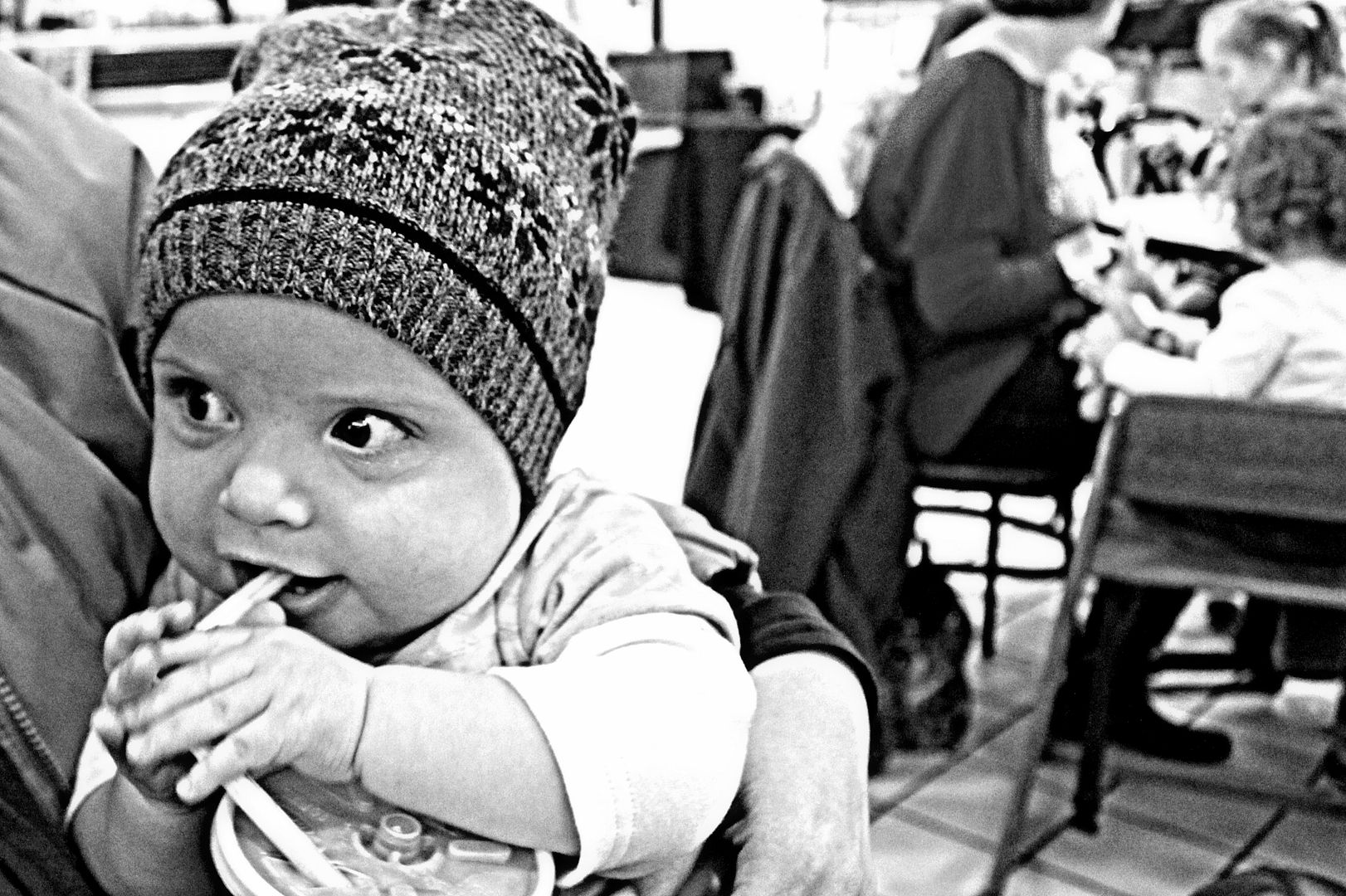 At the time, none of my local friends had little babies. Other than brief glances at the park or in church, I could only guess at what typical 5-month-olds were up to. Were they crawling? Did they kick? Roll over? Coo? Months earlier, in a desperate attempt for peace and perspective, I had shelved What to Expect the First Year, and so remained contentedly unaware. I removed all options for comparison. It seemed a wise choice.
But now I was about to face what felt like the ultimate comparison– an adorable, squishy-cheeked, little birthday buddy. Kyle had become my benchmark.
I simply didn't know how I would react. Would I be shocked? Would I gawk at his thrashing legs and wiggling toes? Worse yet, what if I cried? What if I looked at that busy little boy and wept? Oh the horror. The embarrassment. The uncomfortable look I imagined on my friend's face.
So that night, after Greg went to bed, I took matters into my own hands. I sat down at my computer and typed "5 month old development + videos." I wasn't going to wait to meet Kyle– I was going to get this over with now.
A list of videos appeared on the screen. Babies babbling, babies rolling, babies sitting– I played them all.
I watched.
I observed.
I let tears run down my face and hands.
I knew Simeon was behind– now I was looking at it. It hurt in such a consuming way– like longing or homesickness. Still, I faced my fears, determined to be prepared, and went to bed exhausted.
But it seems my plan worked. A few nights later the boys met. And although I was nervous walking in, you know what? It was great fun.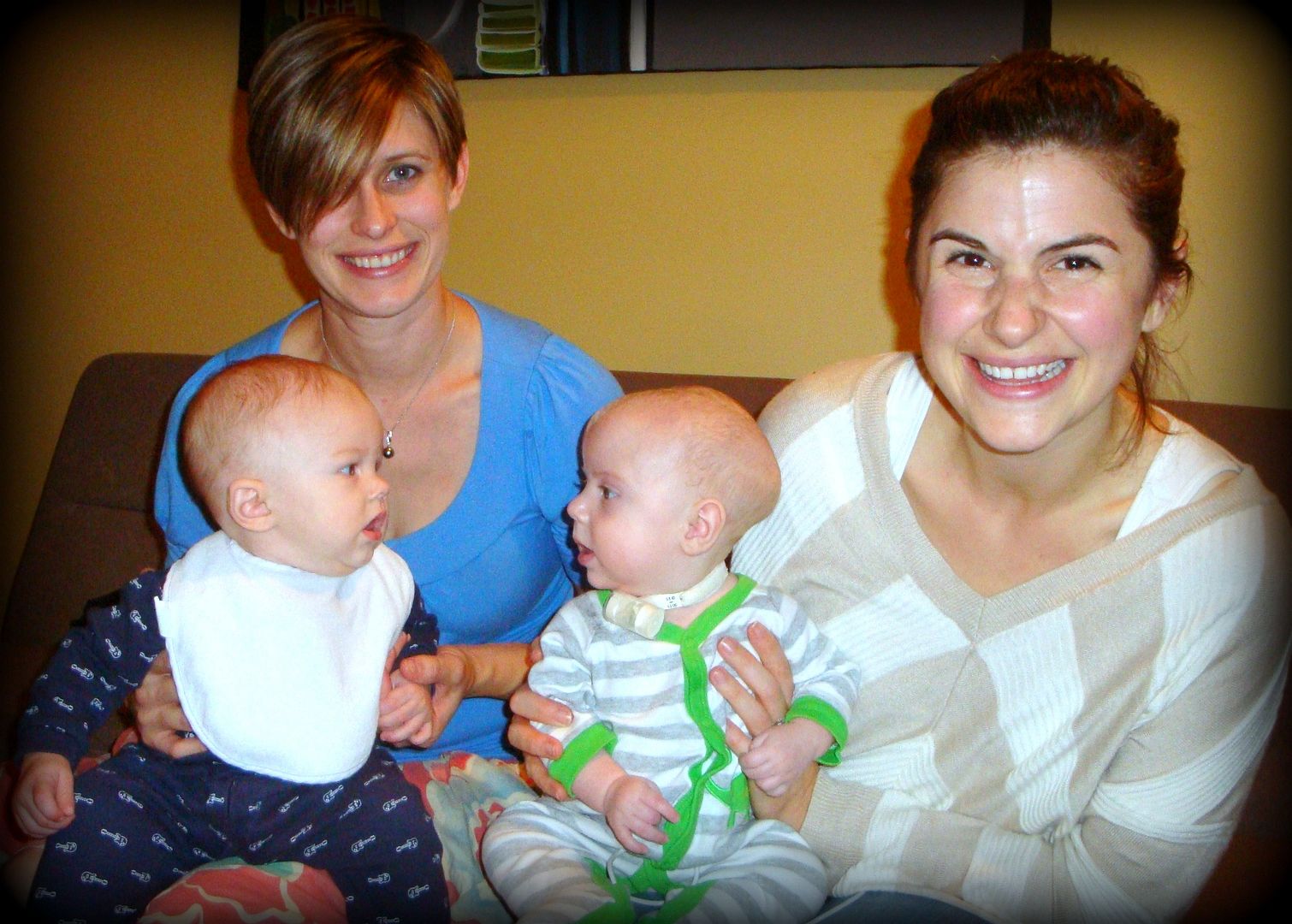 No surprises, no shock, no tears (at least not from the mommies). Sim and Kyle eyed each other with disinterest and went about their baby business. Lis and I talked diapers and bedtimes. I was prepared for the sights and sounds. I was prepared for the differences. Not only did hiding myself from other babies do me no good, it increased my fear because the unknown is scary. Somehow, preparing helped me appreciate the similarities too. Babies will be babies, whether they move their legs or not.
And so, I've continued my secret little habit. My own personal exposure therapy. Once a month, I give myself a baby watching night. I look for videos, I observe, and sometimes I cry. But afterwards comes relief. My sadness rushes out in one big heap, making space for gratitude and pride. Our family may be different, but I am satisfied.