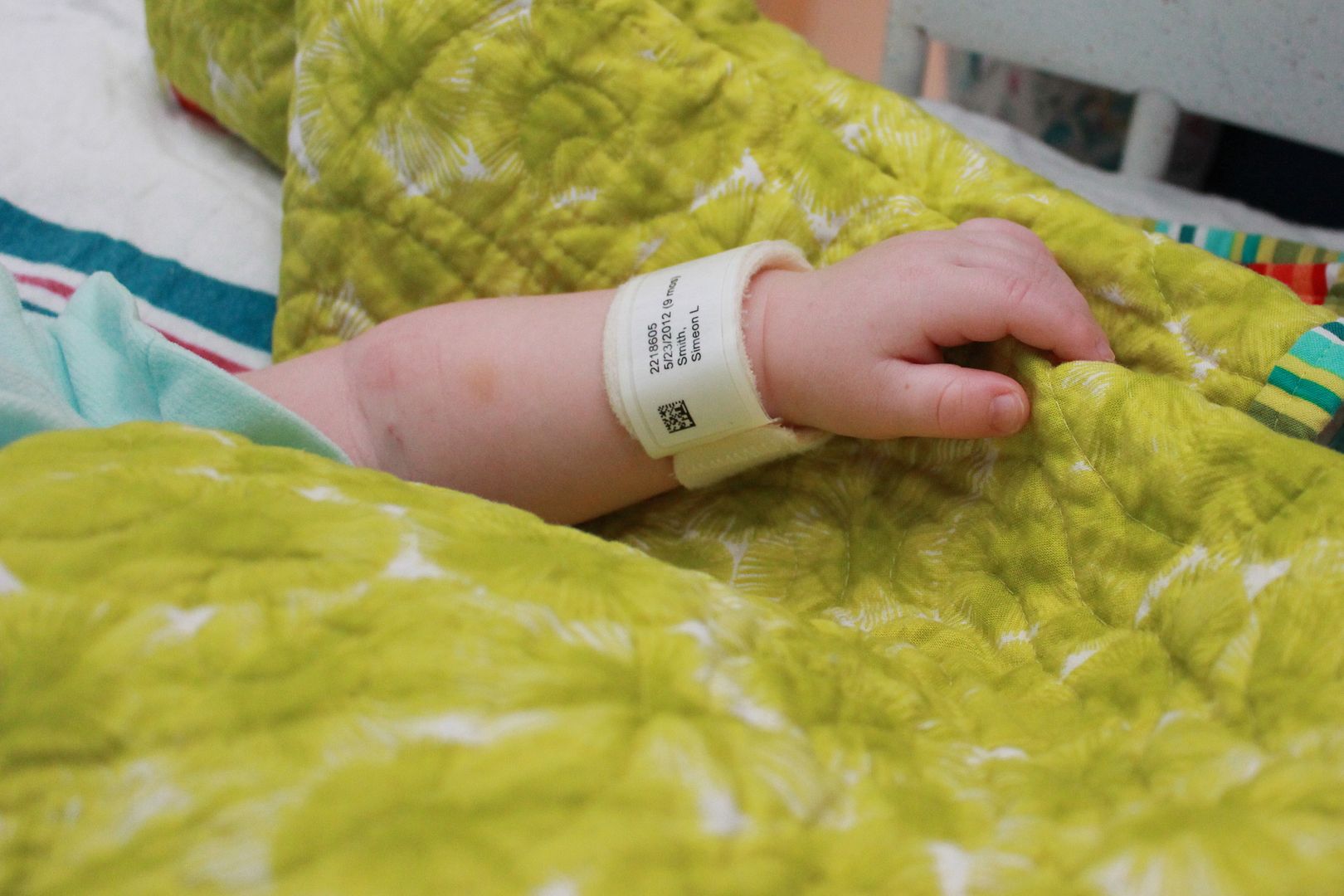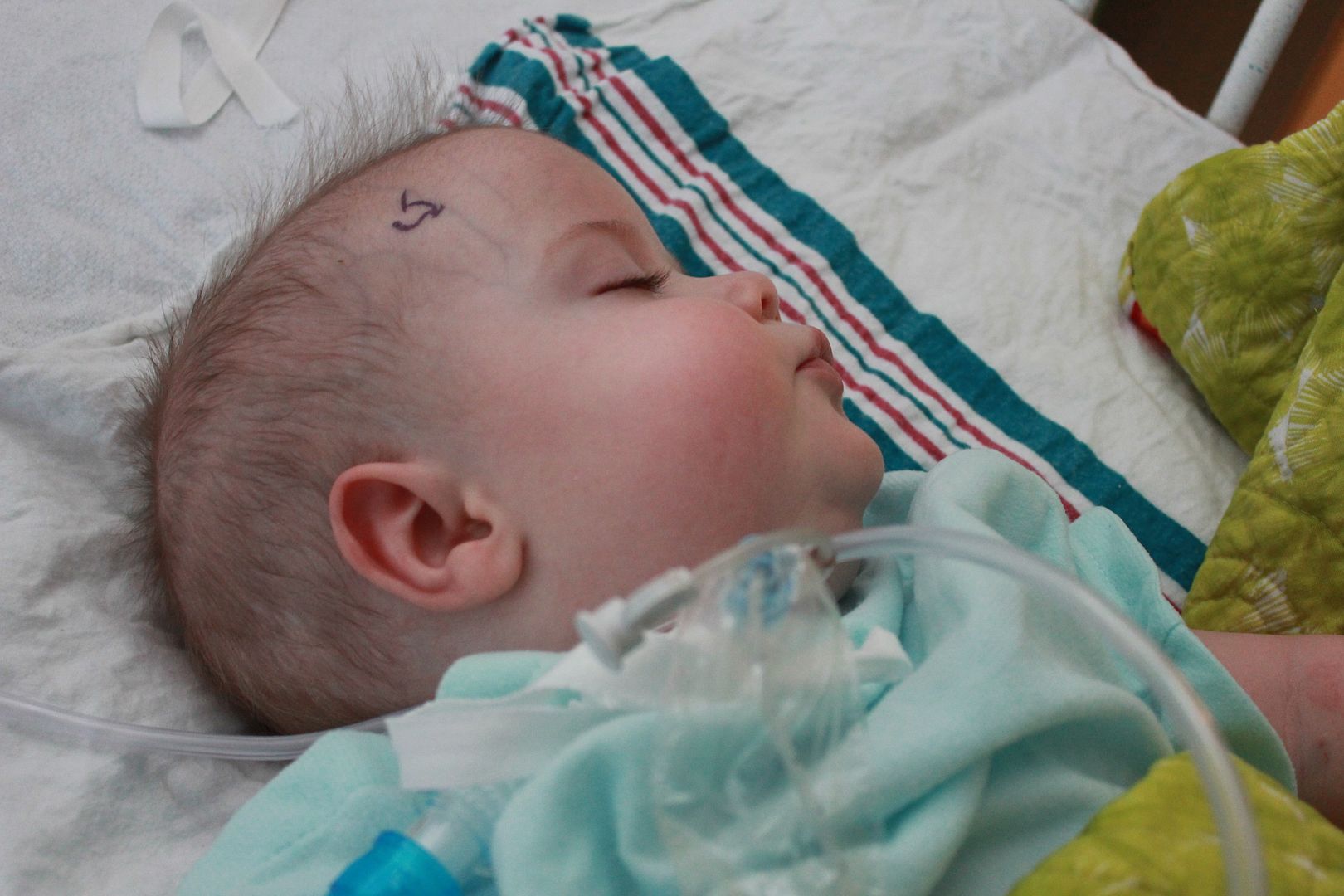 D

r. J was here…
Expectations matter. They help prepare us for what's to come. They help us make decisions. They help us move forward without fear. Knowing what to expect is soothing– it's the closest thing we have to a crystal ball.
And so, when Simeon was first diagnosed, I did not take it well. I didn't expect to have a child with Spina Bifida– but now I do, and life with Simeon has given me a new set of expectations. Sometimes friends tell me they can't imagine living the way we do– that they
don't know "how we do it." Here's the secret:
We've just changed our expectations.
We had to.
What I expect:
My son will have multiple planned surgeries throughout his life.
He will have multiple unplanned surgeries throughout his life.
Someday, he will use a wheelchair.
Someday, he will need help to remain continent (most likely in the form of being catheterized throughout the day).
At some point, he will no longer need his trach.
I shouldn't expect my expectations to be correct.
And so, when his pediatrician remarked this week that Simeon's head looked big (actually, what she said was "… I mean really big. Like, that is a big head."). I was not offended. I did not rush him to the ER. I just made a note to call the neurosurgeon, got a copy of his head circumference chart, and set a time to have his shunt checked. Shunt failures, after all, are to be expected.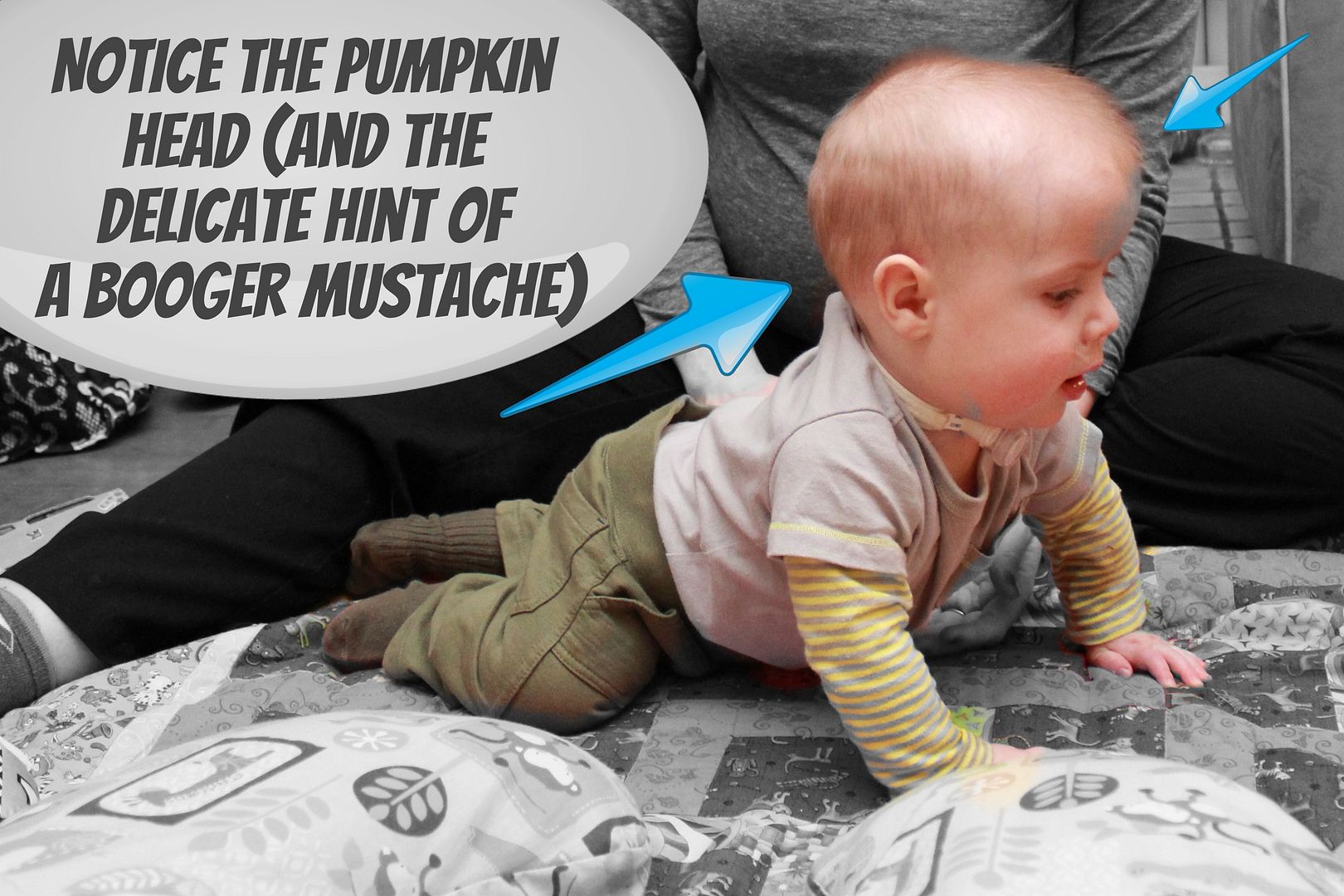 *A Shunt Refresher*
(you can skip this if you are

a shunt know-it-all)
We all have fluid that collects in the ventricles of our brain. This fluid is constantly draining and replenishing on its own but for most children with spina bifida, the fluid becomes trapped and as it collects, it puts pressure on the brain.
This excess fluid is the condition known as hydrocephalus.
These children require a shunt to drain the fluid for them. A catheter (think teeny tiny rubber straw) is placed into the ventricle. Fluid moves through this catheter, into a valve, and down a tube where it is released into the abdominal cavity to be reabsorbed into the body. If the catheter gets clogged or kinked, the fluid can no longer pass through and the shunt needs to be replaced.
We may have expected a malfunction, but what we didn't expect was the relative lack of symptoms: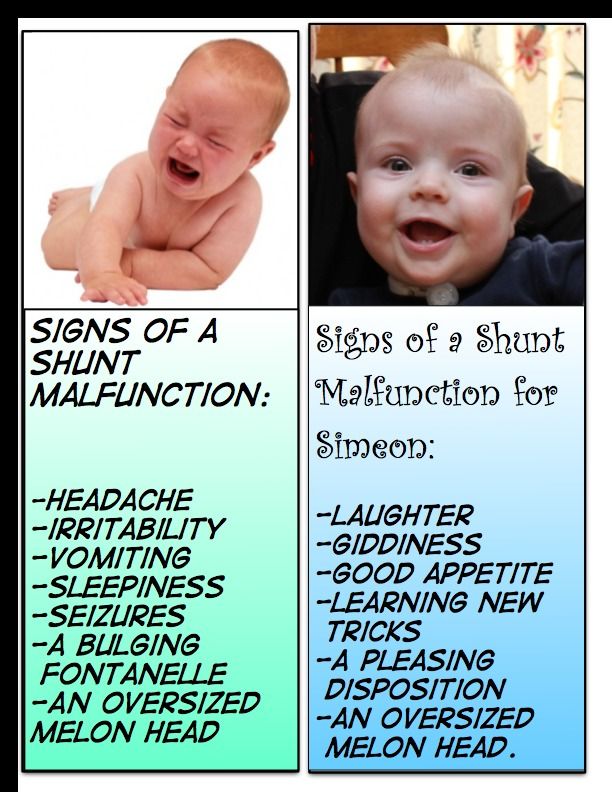 Looks like Sim only got that last one right. Shunt malfunctions can cause severe symptoms and discomfort in children like Simeon but it appears that his head simply made room for the extra fluid by getting bigger. This kept the pressure from building up and probably protected his brain. The shunt malfunctioned slowly over time (no sudden blockage, which is why we didn't notice his head size). It clogged little by little– so fluid was draining, just not fast enough.
And so, here we are— new shunt, new hospital stay. Simeon is recovering well and his soft spot is nice and… soft. And because I had the expectation that Simeon would need his shunt revised someday I wasn't too bent out of shape about it. In fact, I'm feeling a little hopeful. After our oxygen issues the past three weeks, this shunt discovery could be a game changer. Along with the cold viruses, it may help explain his central apnea. Time will tell, but I expect things should be looking up.
Pre-MRI giraffe who, by the way, does NOT like MRIs
Oh! And I should mention that his head size is expected to adjust back to normal. I don't suspect we'll have a big melon head in the family forever — unless you count mine and Greg's.
Pre-op Baby Cheeks
Sim relaxes by nibbling on trash…
Also by practicing his barnacle impression.
To learn more about our shunt adventures, check these out:

My First Shunt and Shunt: Reloaded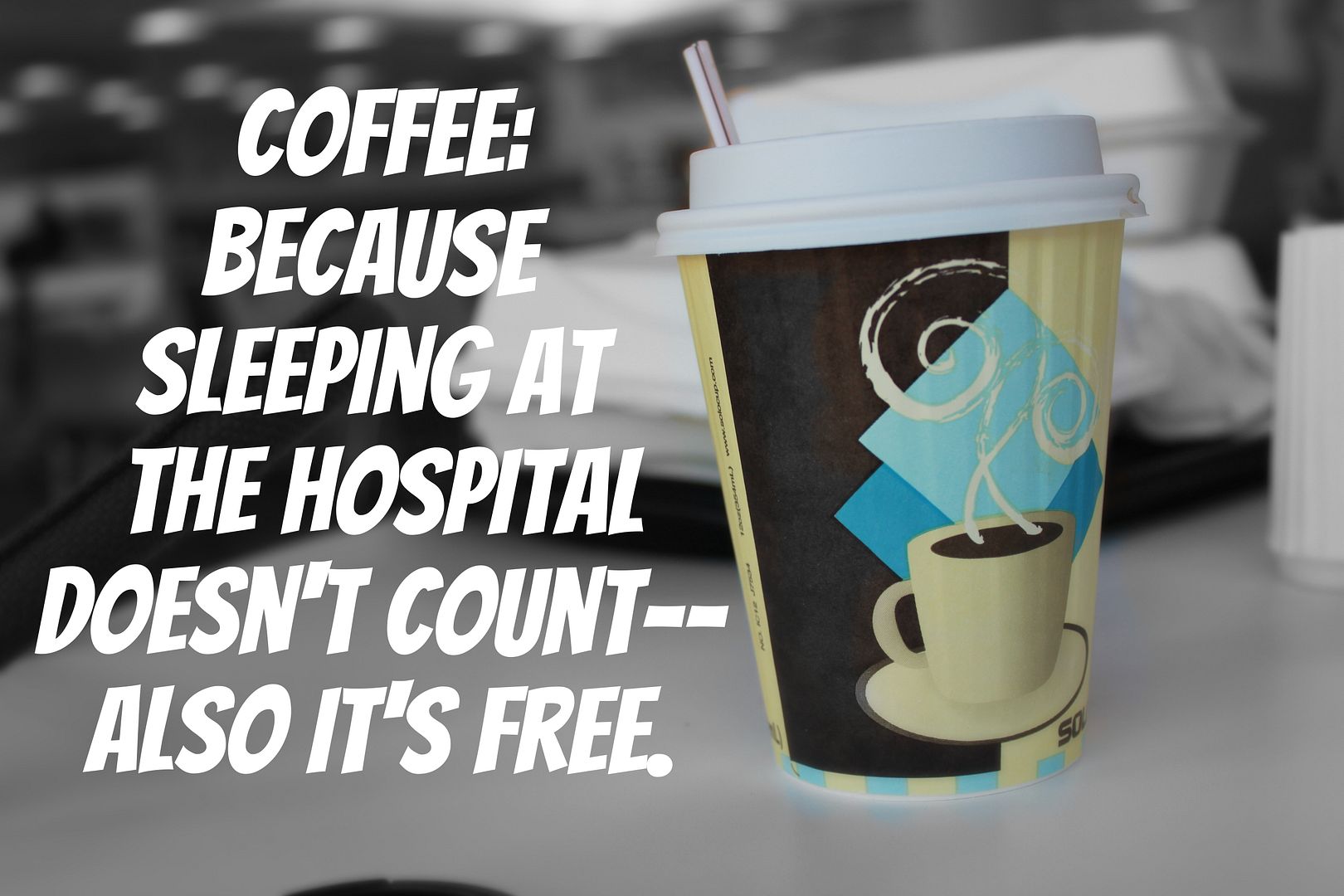 I expect that we won't come back to the hospital anytime soon, but I'm not sure I can fully count on that one!