Finally! An Easter post!
In the Eastern Orthodox Church, Easter (Pascha) usually falls on a different day than the Western equivalent. This year it came late– really late. Like somebody-better-tell-that-bunny-to-wake-up-because-he's-been-off-duty-for-three-weeks late.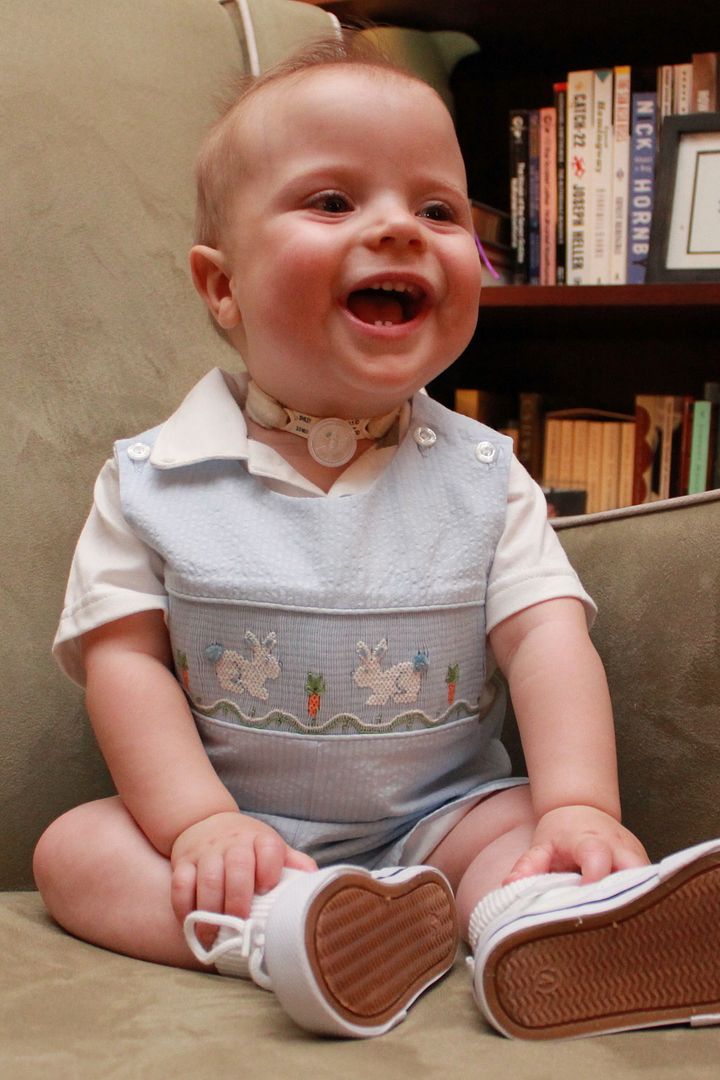 Don't forget us Orthodox babies, Mr. Bunny.
I'm not exactly sure why it's on a different day. Probably something about the old calendar, and the moon, and other things I don't have time to read about– either way, we celebrated this past weekend and it was beautiful and joyous and just plain Pascha-rific!

I could write for days about the beauty of Pascha but here are a few highlights:
"Come ye take light from the light that is never overtaken by night."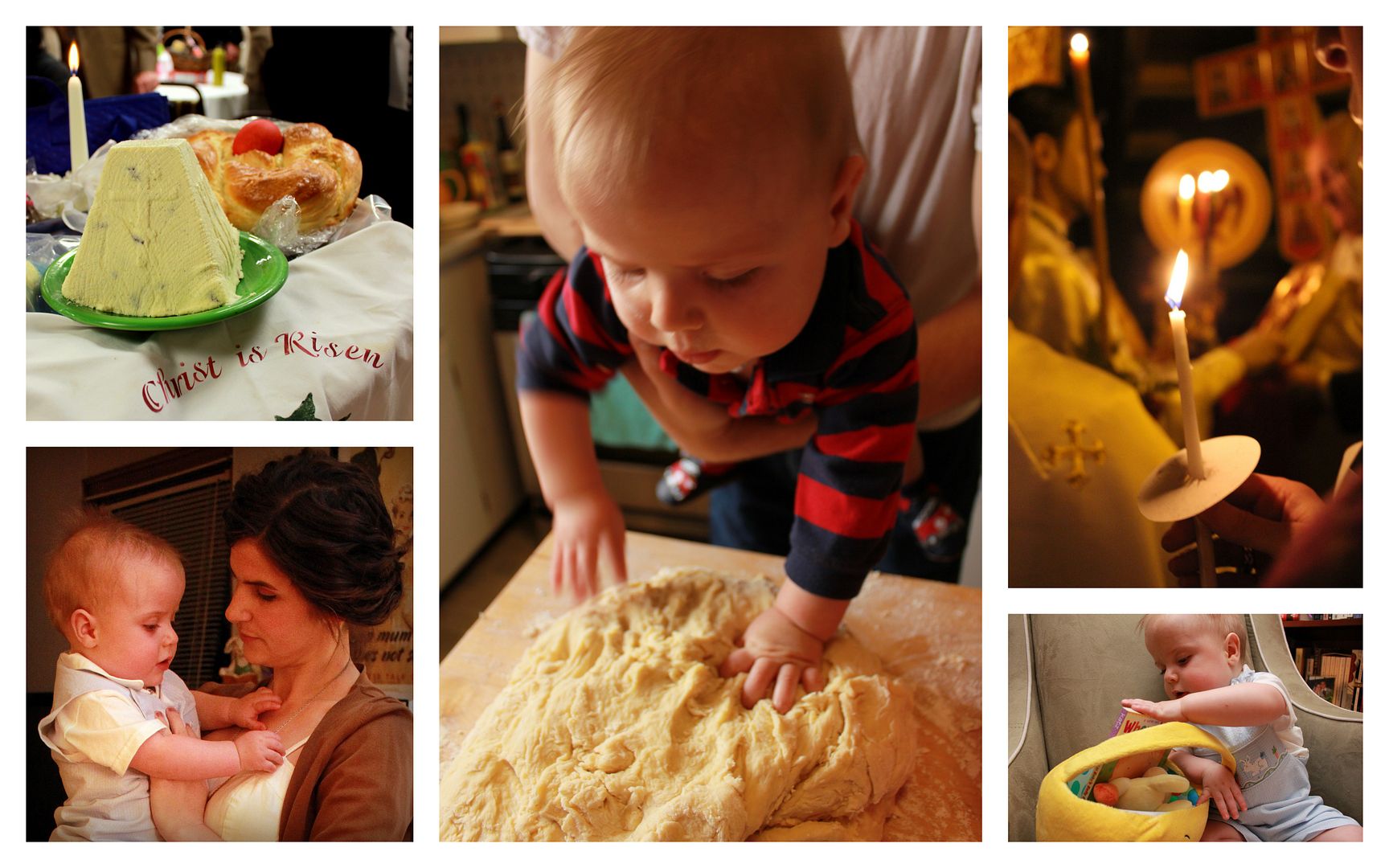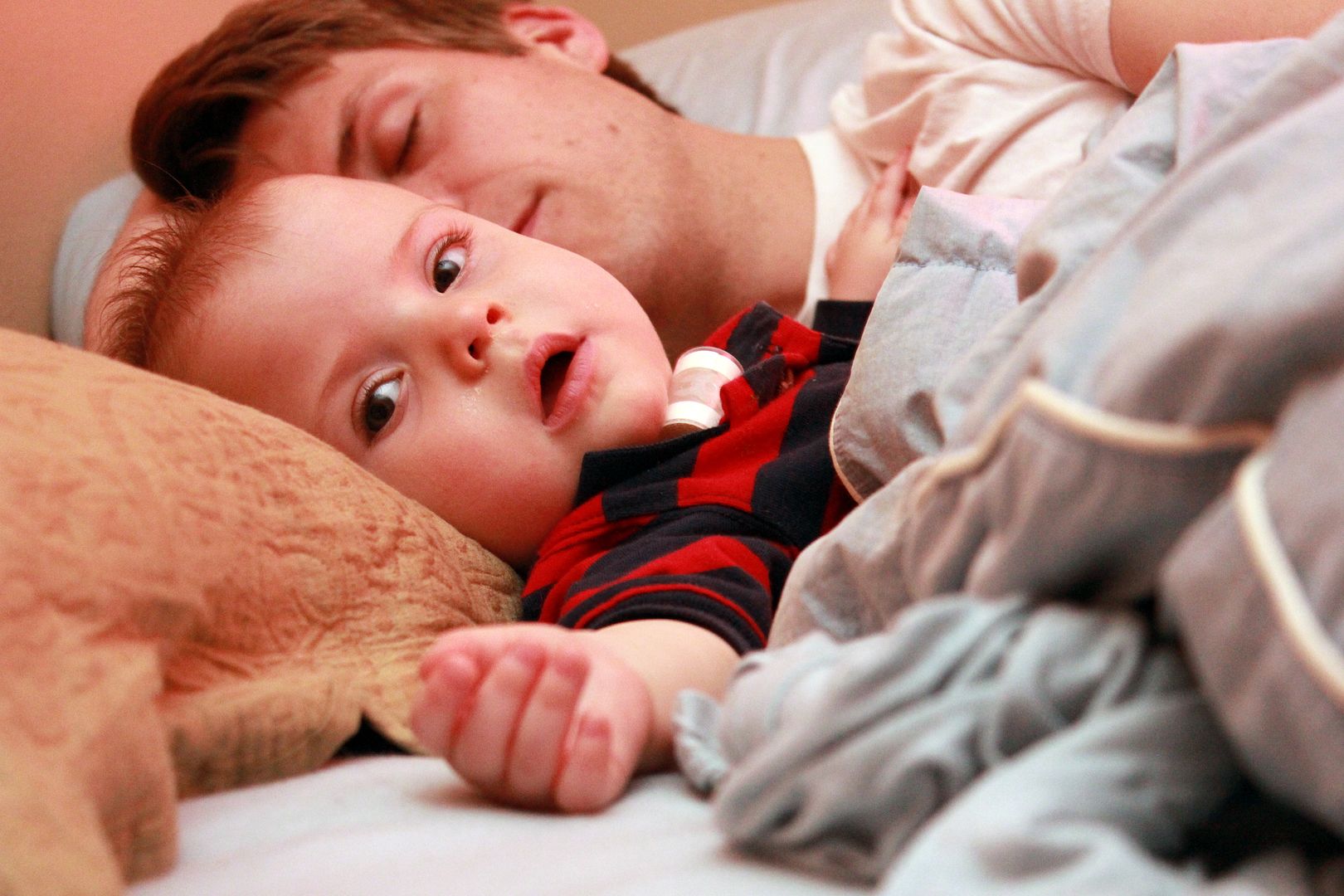 At least one of them napped before the service. Unfortunately, it was the wrong one.
What did Simeon think of all this? He enjoyed the preparations and even helped with our bread-making but the up all night stuff? Not for him.
Sim spent most of Pascha evening rotating between the following tasks:
Sleeping
Screaming in anger when the priests shouted "Christ is Risen!"
Flirting with the ladies in the pews around him
Sending dirty looks to the choir at the start of each new hymn
Wondering why the heck he wasn't in bed
It was my first Easter with Simeon. This time last year I was frightened of the little person I carried. So much was unknown– so much still is. But Pascha was just what I needed– a faith I can feel all the way down to my toes. God is with us, death is overthrown, and Christ is Risen!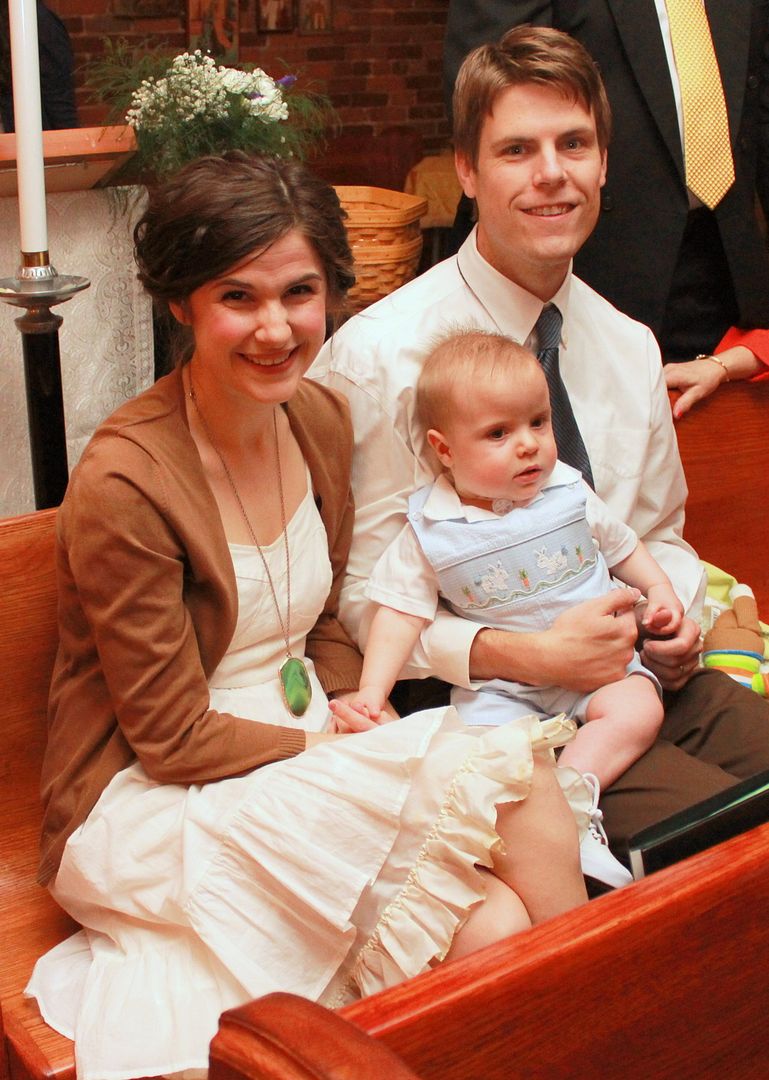 Pascha BBQ with friends…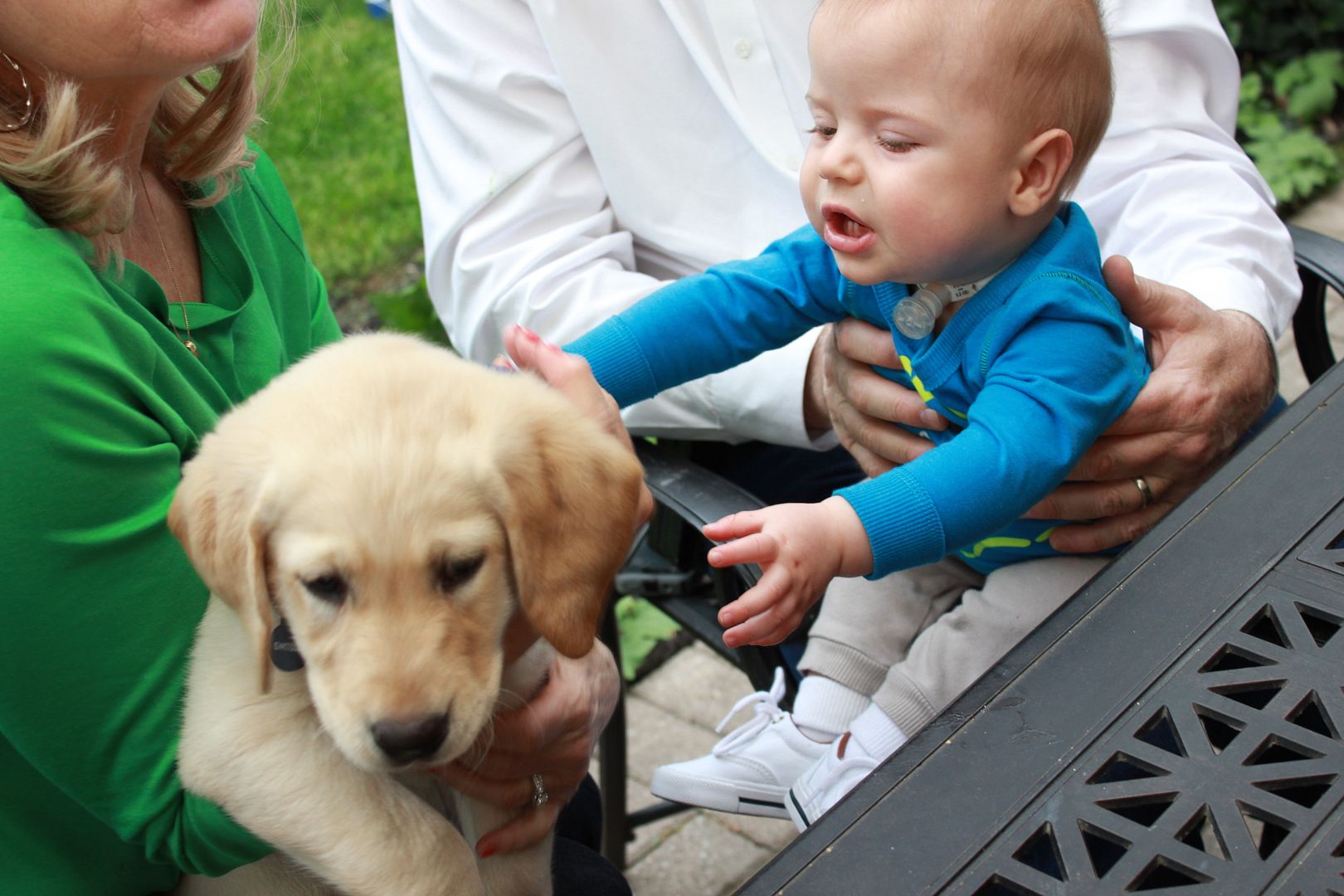 Payback for babies who bite (this ended in tears, by the way)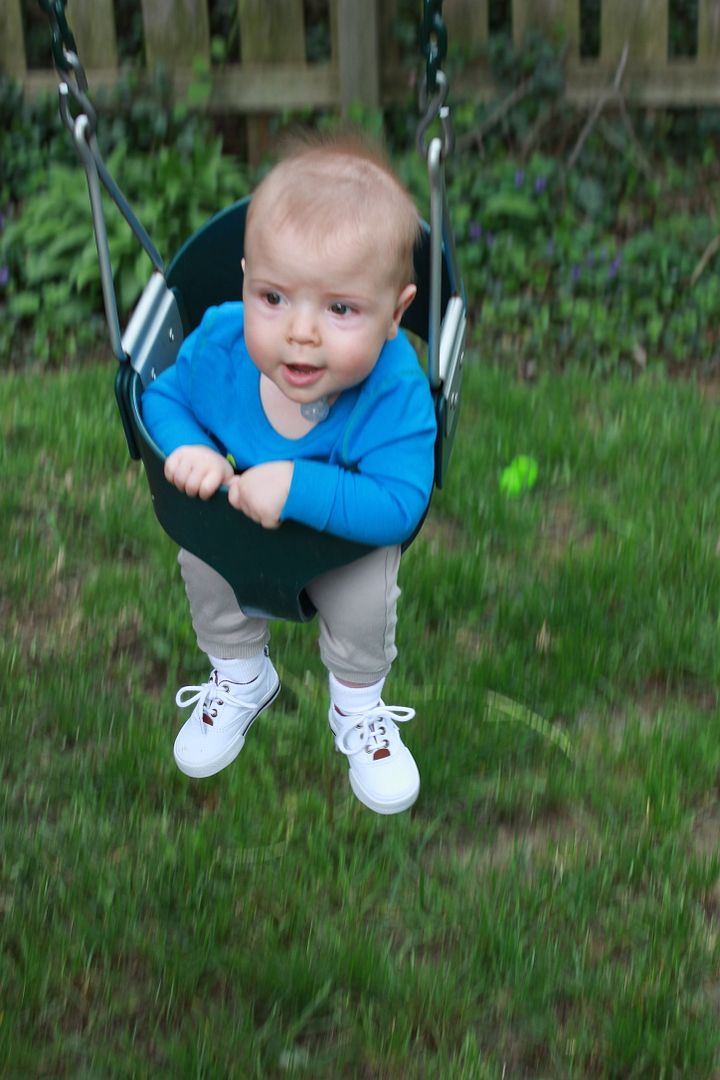 First swing!