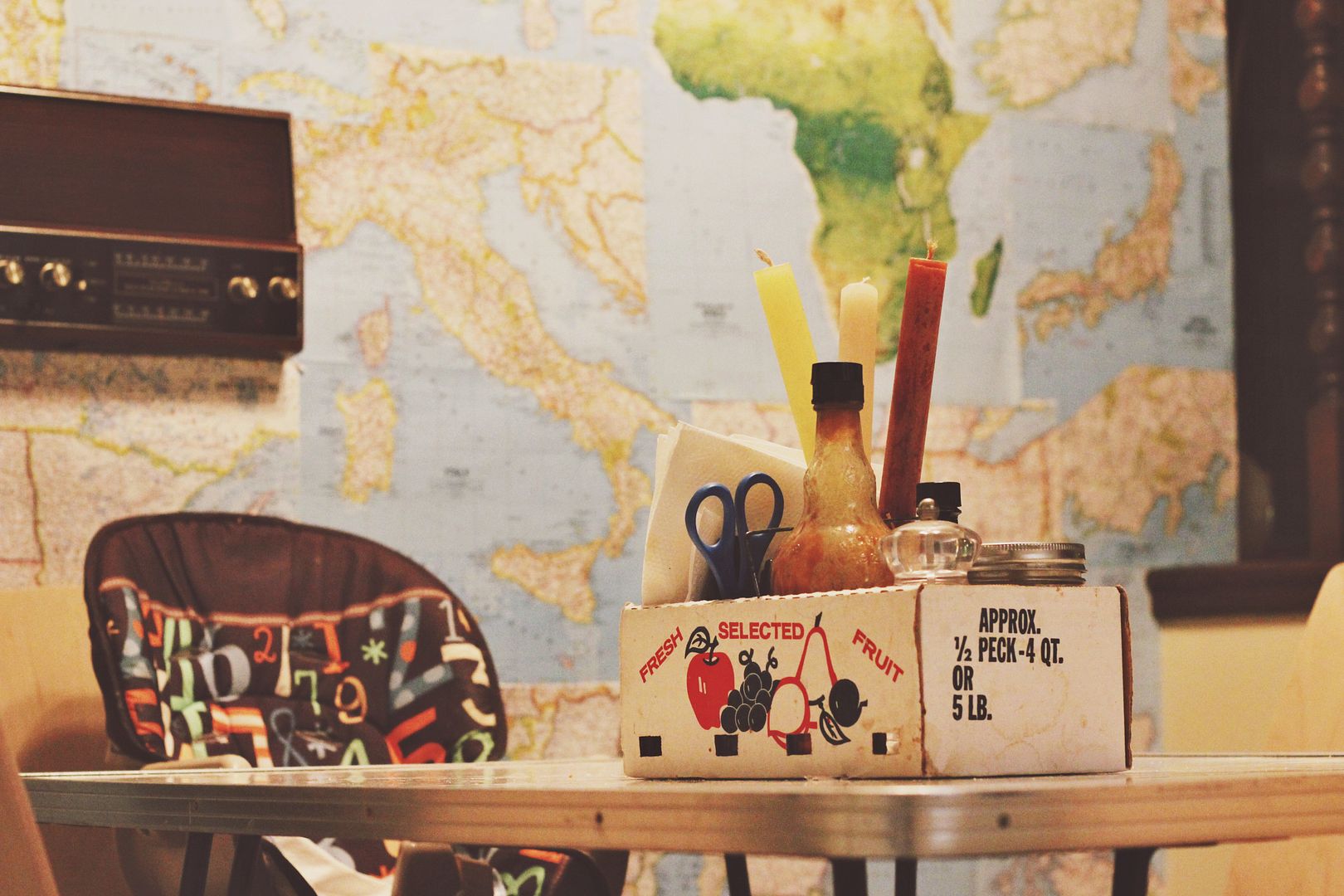 Months ago, I promised you some home renovation/design posts.  I haven't forgotten.  Really.
It's just that apparently decor is expensive and getting quality design photos requires me to clean my house, which has not been happening.  I've actually done quite a bit in the home-beautification department– painting, arranging, hanging curtains– but I have yet to photograph any of my work.
So this weekend I made an effort and snapped some pictures of my most recent home endeavor.
I give you, the kitchen wall o' maps (for cowards).
Our new kitchen has a very small breakfast area.  I've been hunting for the perfect retro table for weeks without any luck.  Most of the vintage options I found were too big or bulky for my itty-bitty space.  I finally found this Formica and chrome table at a local antique mall.  It has black hairpin legs, which the salesman told me is super great and hard to find but I really have no idea how true that is.  I dig it regardless.
Once I had the table and chairs, I was intensely bummed out by the blah-factor in this room.  Cream walls, cream tile, white tabletop, tan chairs.  Blech. I just can't handle it.  I needed some color but after three recent paint projects (told you I've been busy!), I was over that too.
Then I read this post on decorating with maps from Kristen Howerton and got little DIY-butterflies in my stomach.  I loved pouring over maps as a kid and I still have a few in frames that are scattered around  my living room.  Map wallpaper sounded perfect.
Behold: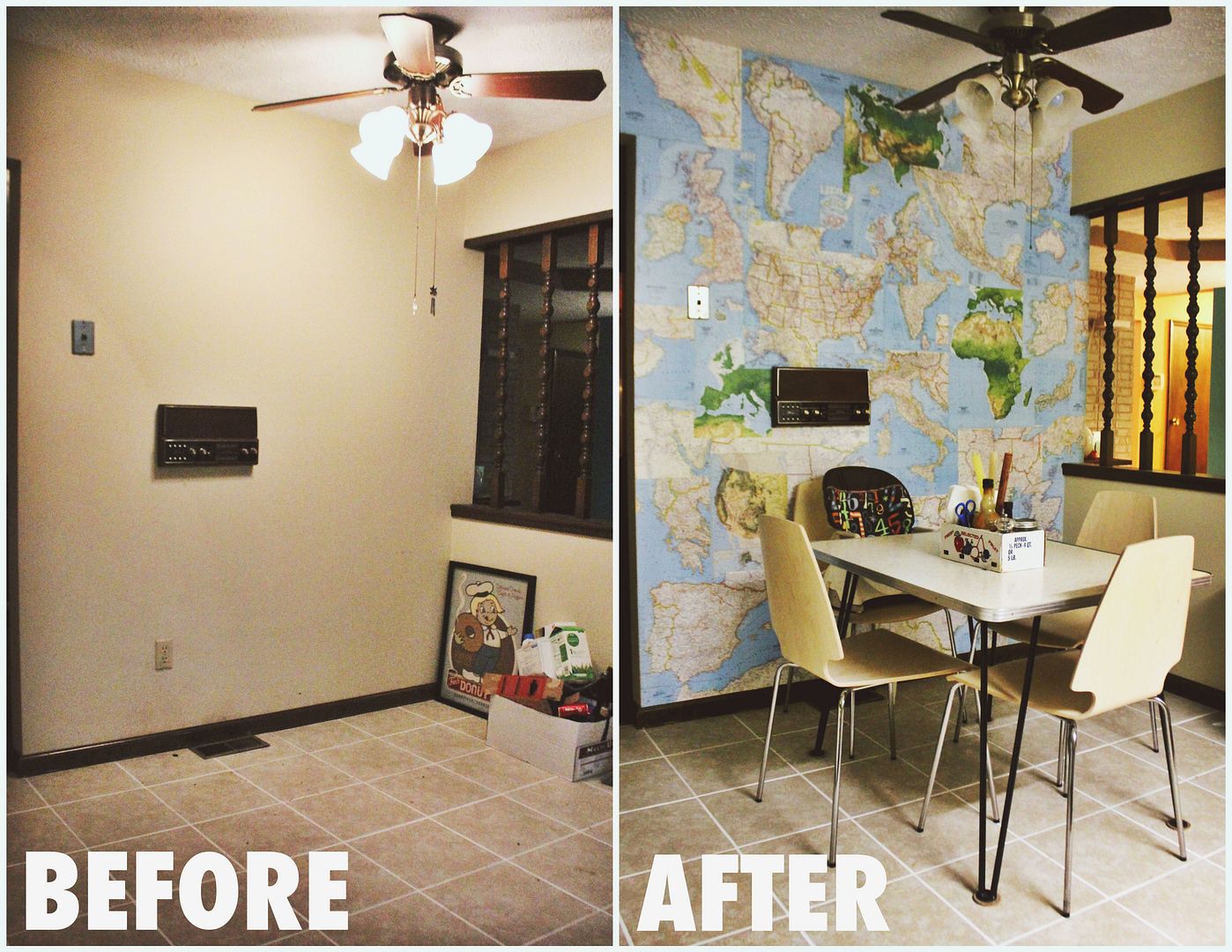 Seriously, this was easy-peasy.  I used a razor to cut up a large (and rather dingy) atlas and overlapped the maps to create a collage.  You may be thinking– but Mary Evelyn, what if you hate this in a few months??  What if you want to change things up? I'm far too cowardly to cover my wall with maps!
Listen to me: Don't worry.  The best part is– no glue!  I used 3 rolls of double sided tape. That's. It.  This wall is completely coward-proof.  If I hate it in three months I can pull it down without trouble.
Although I kind of doubt I'll need to. Because, lemme be honest, I am totally crazy about it.
So what do you think?  
Anyone else digging the map trend?   
Are you annoyed that there are zero cute photos of Simeon in this post?
((  I'll be back later this week with my final(ish) Spina Bifida Q&A post!  Check out the previous posts here: ))