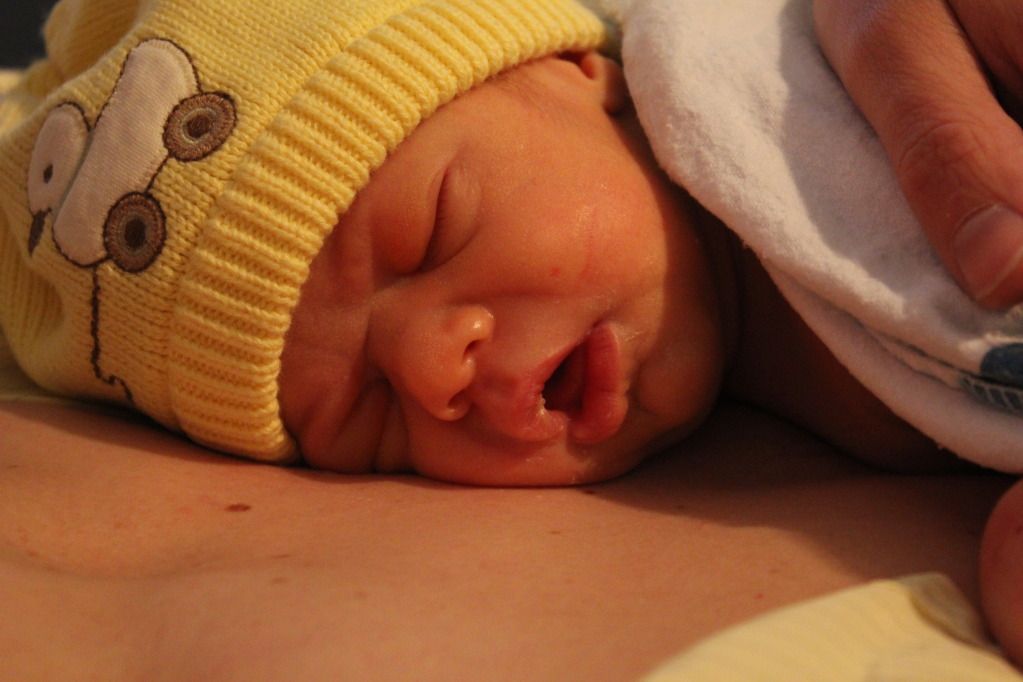 Day 4
Yesterday was wonderful.  I was discharged from the hospital in the morning and after about 38 hours on the ventilator, Simeon came off of it just fine.  Still super sleepy from his medicine, the surgeon's gave the okay for Greg and I to hold him.  I wasn't at the hospital yet when this news came through.  I got a call from Greg.
"Guess what?" he said.  "Simeon is off the ventilator."
Then he paused.
"Is it okay if I hold him, or do you want me to wait for you?"
The poor guy was worried I would be jealous.
"HOLD HIM!"  I blurted into the phone.
My sister, Juliana, and I cried like big babies in the car and drove straight to the hospital.  Yippee!  Now, I'm no fool and I do realize that Simeon is set to have another surgery on Wednesday to put in a shunt.  He will be put on a ventilator for that surgery, but it should be much shorter and tends to be far less complicated than the back closure.   My hope is that Simeon will go through it without a hitch and can be taken off the ventilator sooner.
Juliana and I arrived at the hospital as Greg's sister and brother-in-law were leaving.  They told us Greg was cozy in the NICU snuggled up with Simeon on his chest doing a little Daddy Kangaroo Care (by the way, I hate the term kangaroo care and feel silly every time I refer to it.  Can't we just call it holding your baby without a shirt on?  Hospitals are sooo into the kangaroo analogy.  There really isn't anything marsupial about it…)  I was like a crazy lady.  I didn't sign in (Juliana had to do that), I did the fastest hand-washing possible, and jetted into the NICU.  I couldn't wait to see the cuteness.
And there it was: handsome happy husband holding bundled bubbly baby (alliteration!).
Greg looked so proud and so happy. I took pictures, we had visitors, and (drumroll please…) we got to feed him a bottle!  Simeon was still very sleepy and didn't open his eyes much, but he took the bottle like a champ.  Even though I can't nurse him (he has to stay flat on his belly) I was pleased that his first meal came from me (thank you pumps!).   It made me feel like I was doing something for Simeon.  Even though there is so much I still can't do, as his mother that is one thing I can contribute.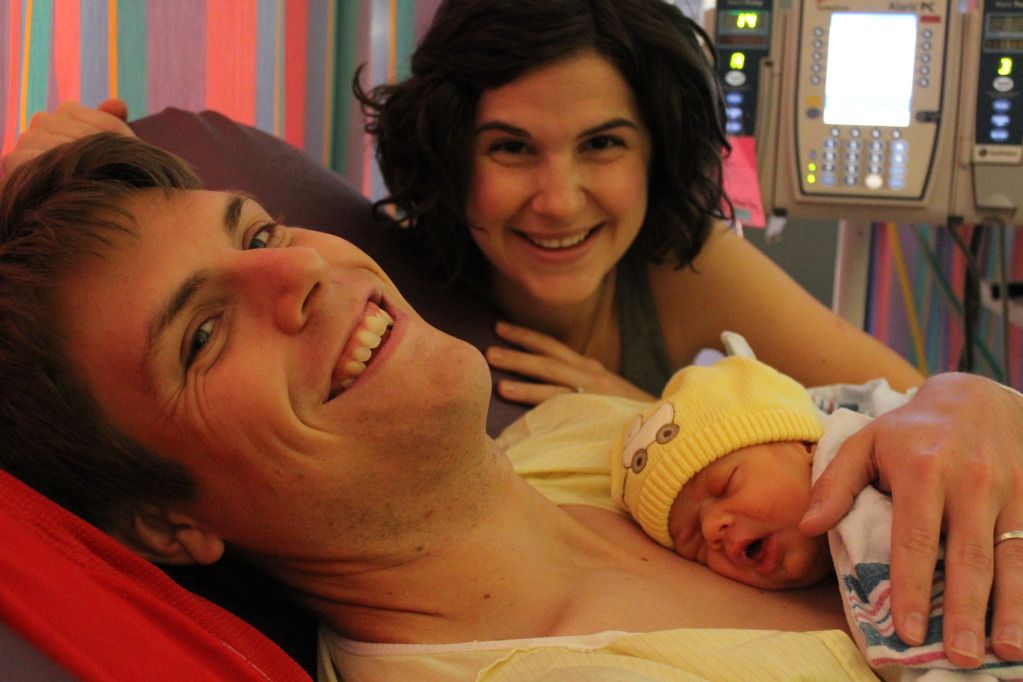 Before we left, Juliana, Greg, and I said prayers for Simeon's health and anointed him with Holy Water.  It was a good day.