This weekend we waded out from underneath our mountain of boxes, put our busy lives aside, and spent some time with our spina bifida family at the COSBA Summer Picnic.
Last year's picnic fell on the day after we were discharged from the hospital. It was our first outing with the new trach. Since then, we've come to know so many of these lovely people and their fantastic kids. Each gathering feels like a little family reunion– on wheels.
We met on the lake at a site run by The Adaptive Adventure Sports Coalition. There were adaptive bikes, kayaks, a wild bird info session, and a speaker from the local sled hockey team. Honestly, it was just a wonderful day.
I know Simeon is still young and I know I'll never fully "get a handle" on life with spina bifida, but I feel like I'm moving forward. Today, I watched new families join our group. I saw their anxiety and fear, but I felt grateful. Because now I'm the one saying it will be alright. I'm the one saying you will adjust, you will make it work, you will be happy. And maybe I'm paying back– even in a small way– all the care and love this family has given me.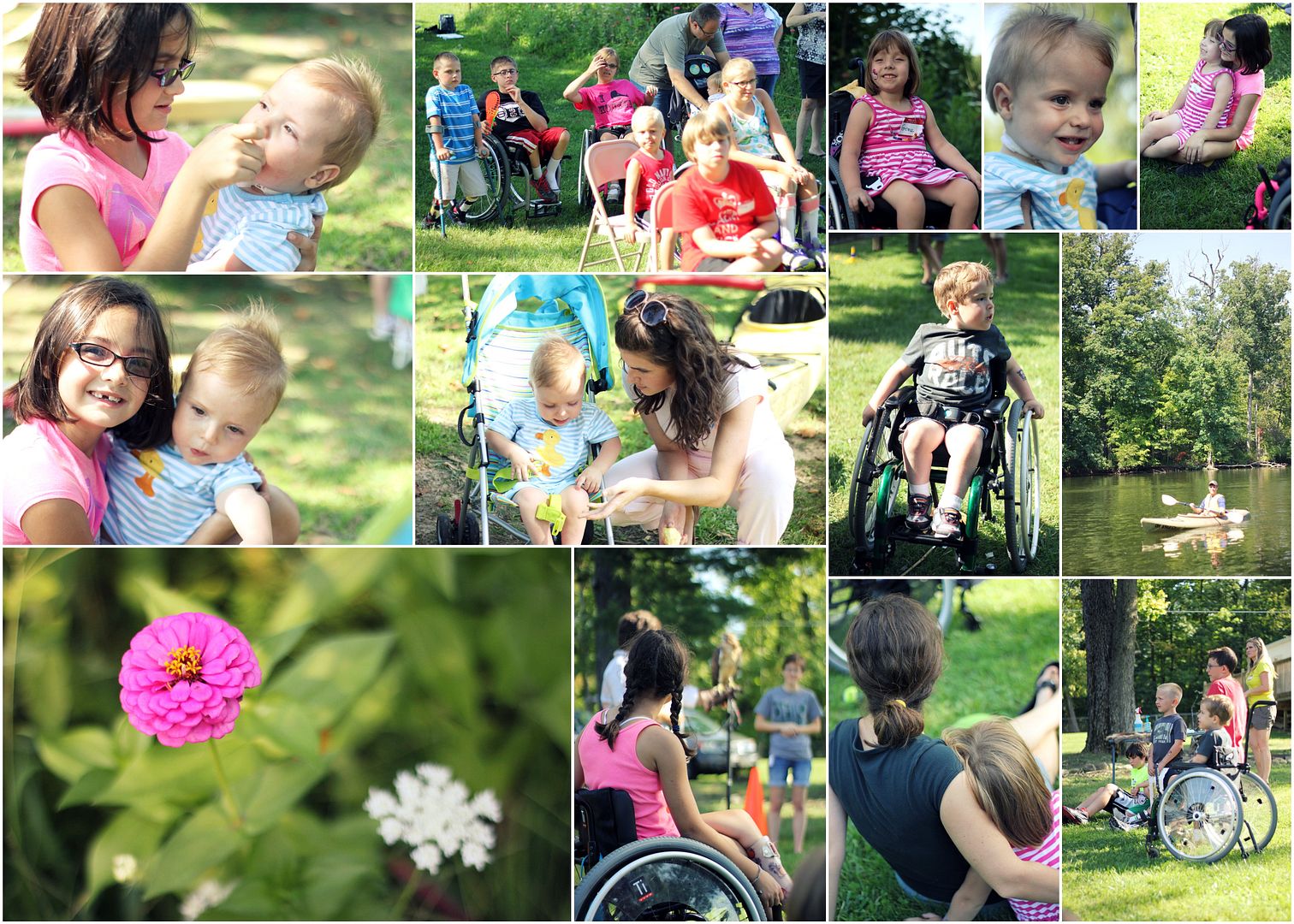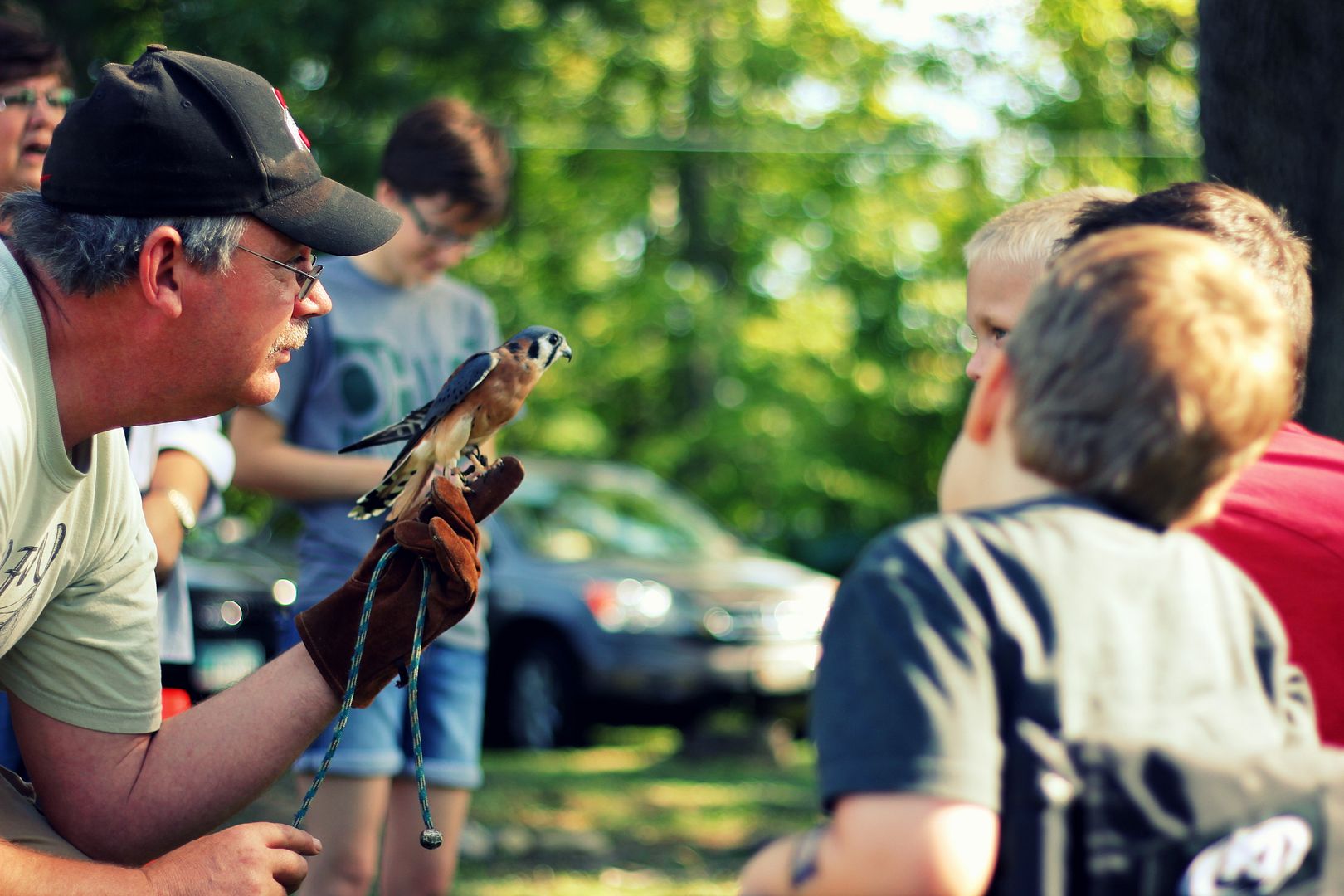 They announced that some "wild animals" were coming. Greg was hoping for a pack of wolves, but it turned out to be this little guy. Much less scary. Also, bird people are intense.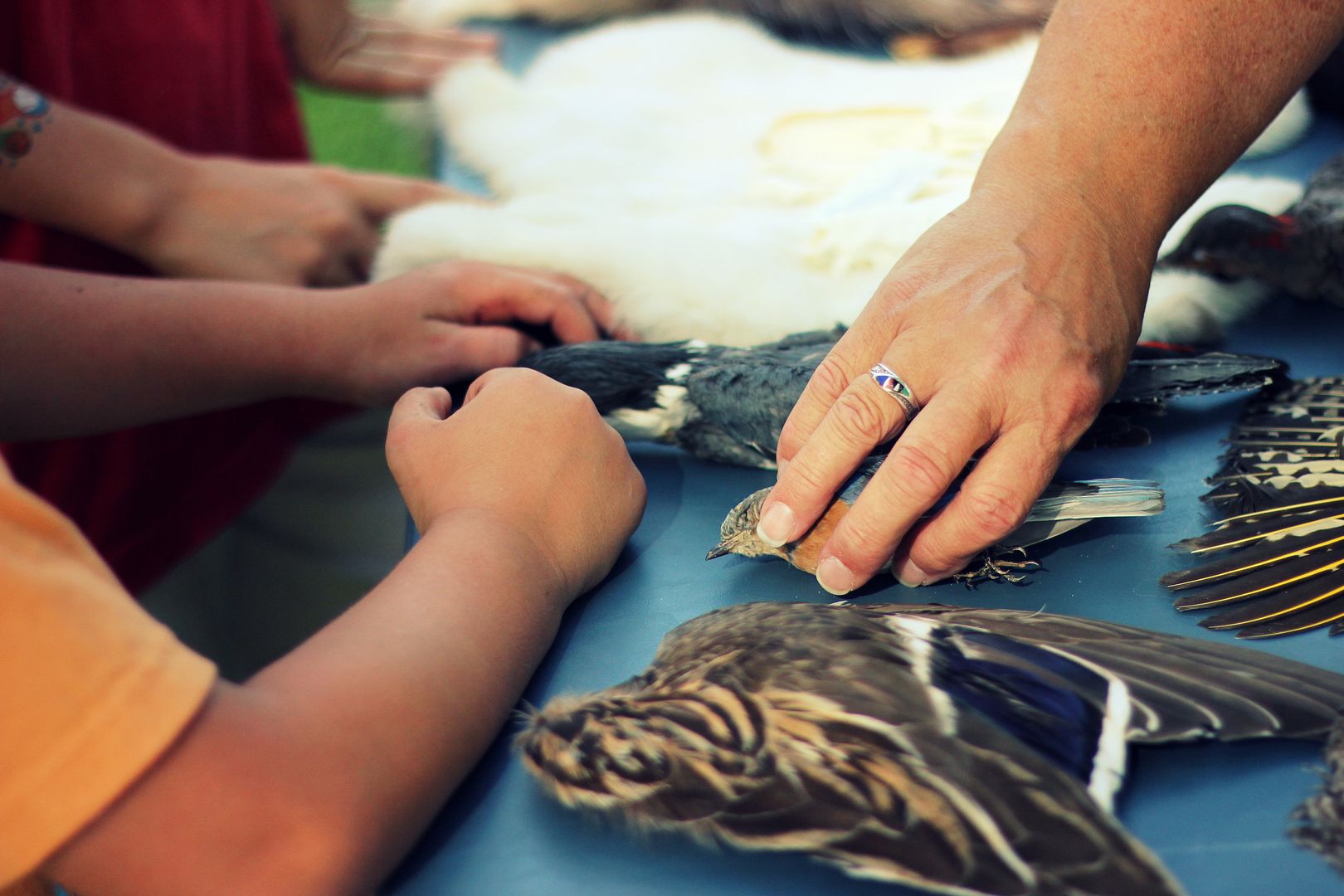 The "touch and feel" portion of the wild animal show was only slightly creepy. One of the kids was like "What happened to these birds!?" and then someone tried to explain heaven and it was… enlightening.
Sim and his buddy Lyssa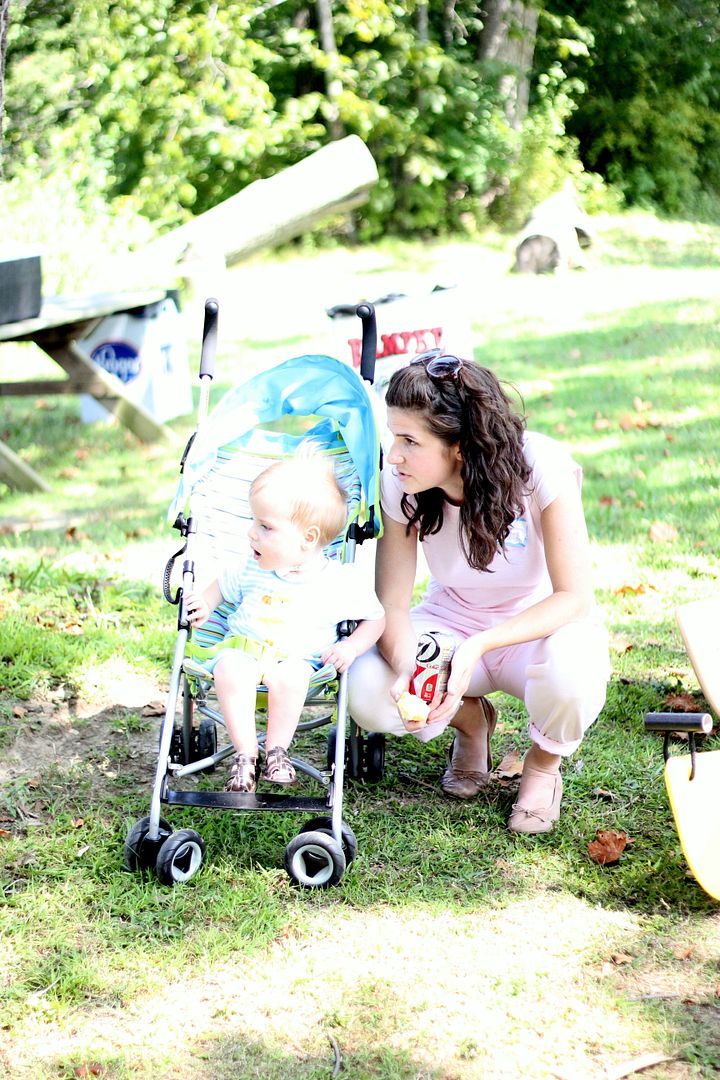 Watching Daddy on the lake.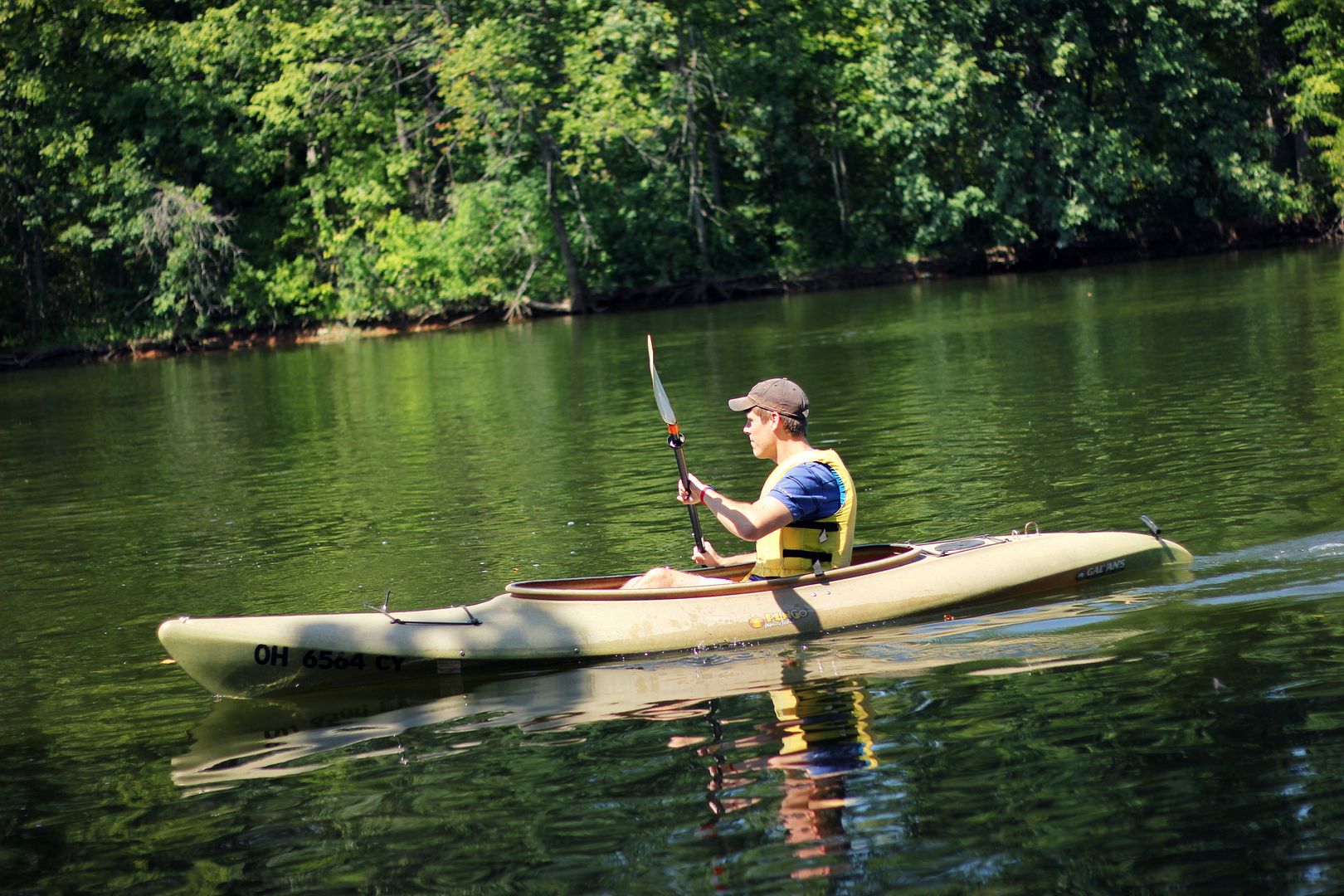 Handsome kayaker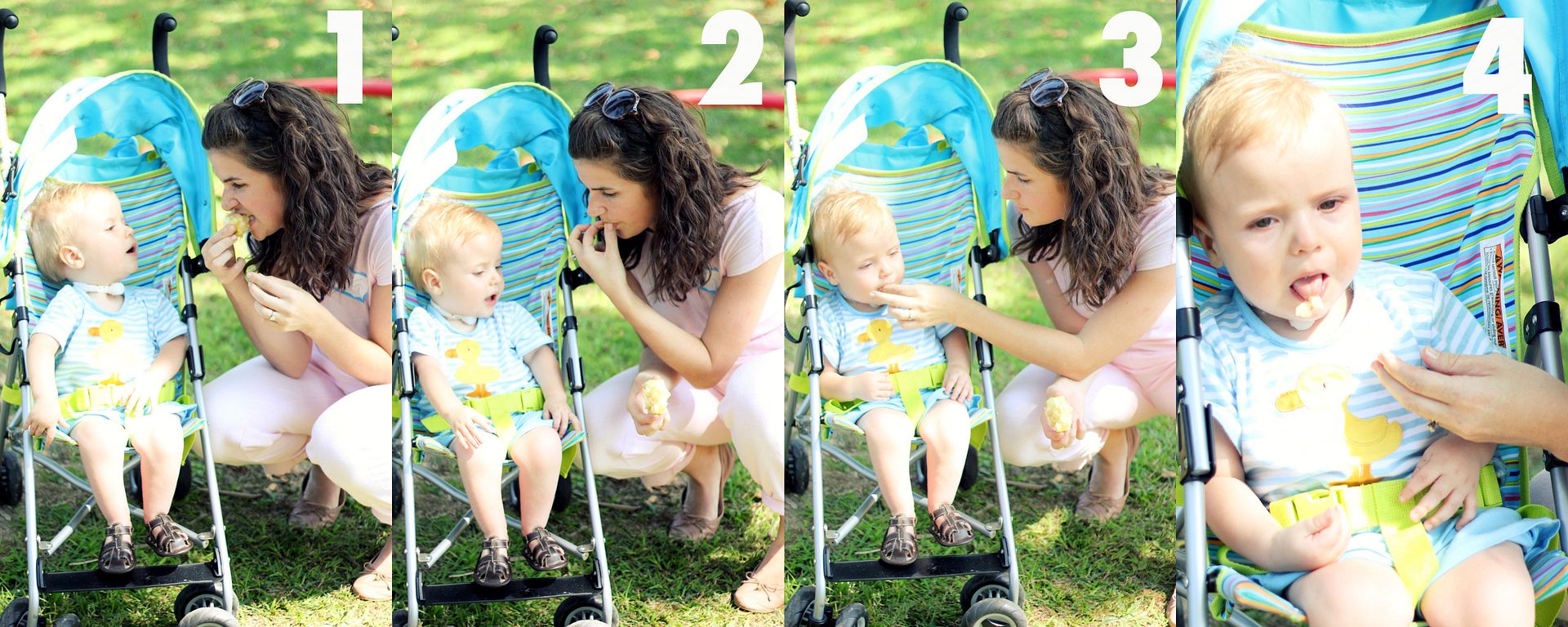 Without a decent knife to slice this apple, I resorted to Neanderthal-style methods of baby feeding. Needless to say, Simeon was not impressed with my Alicia Silverstone antics. Apparently, even little guys know that A-B-C-Food is gross.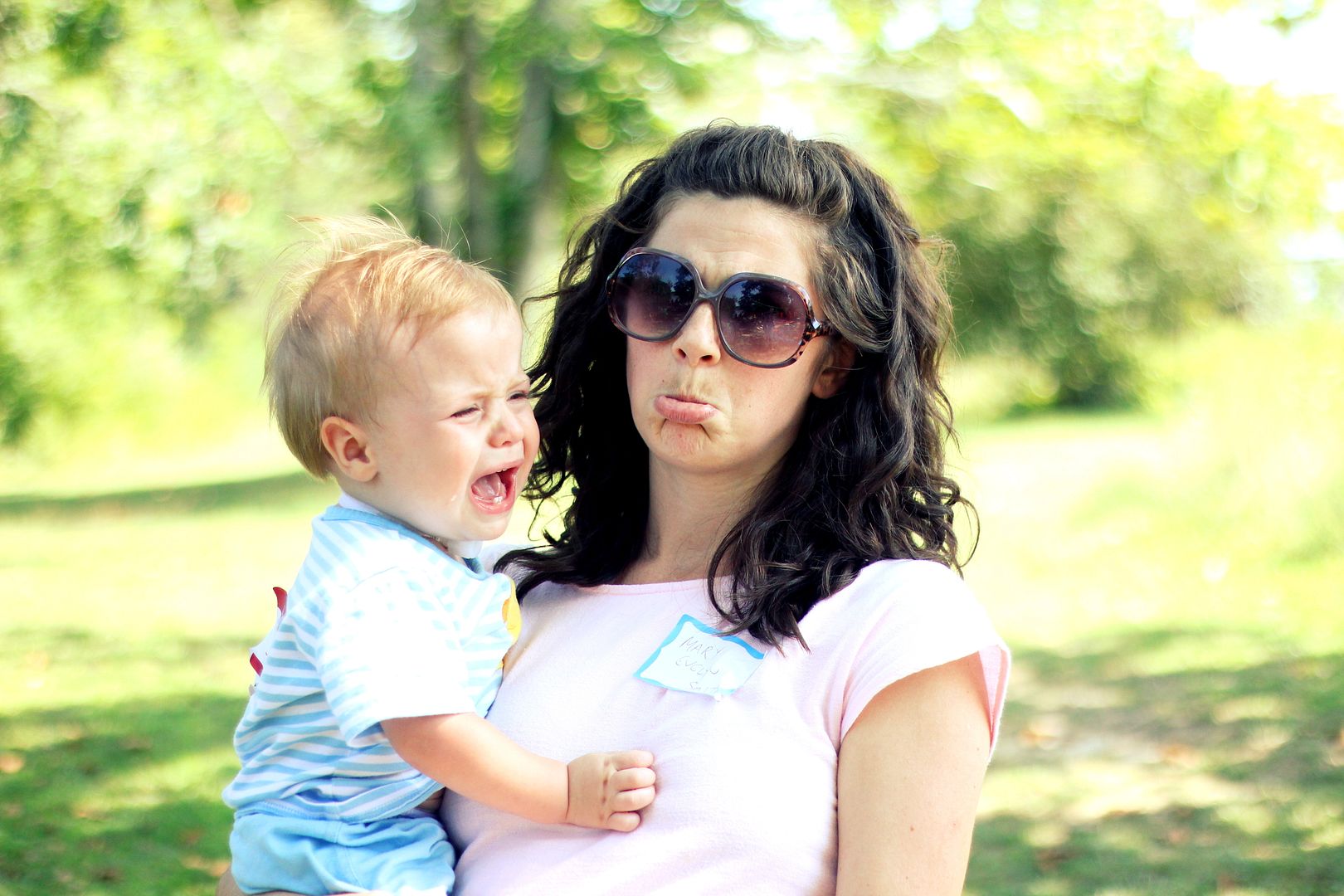 Missing naptime meant that half of my photos looked like this.
Can't wait till next year!