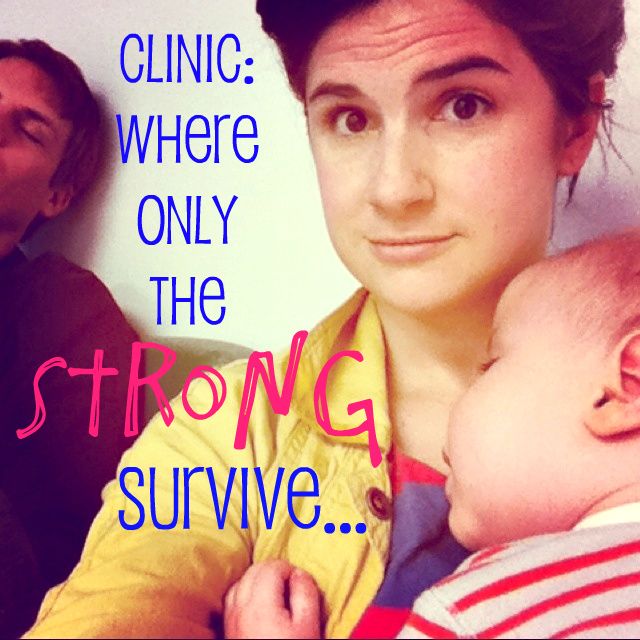 Clinic Day comes every three months. It's where plans are made, questions are answered, equipment is ordered, and bathroom habits are examined. That's right: doo doo talk– lots of it. Spina bifida clinic is not for the faint of heart.
Eventually, we'll go to clinic only once a year but early on it's important to keep a close eye on kids like Sim.
News from clinic:
Simeon's kidneys are healthy! And because his bladder is still leaking enough to empty, there's no need to start cathing yet. Thank heavens.
Simeon will be getting HKAFO braces () in order to begin therapeutic standing. Standing can improve trunk strength and may decrease constipation in kids like Sim.
All is well in shunt world!
We've made an appointment to have Sim evaluated for his very own wheelchair.
It was a big morning. I look forward to clinic days with a combination of excitement and dread. We see such an interesting group of kindred spirits and it's an invaluable resource but there's always a chance that they'll find something wrong– always the possibility of bad news. Today we have a lot to celebrate and I'm thankful.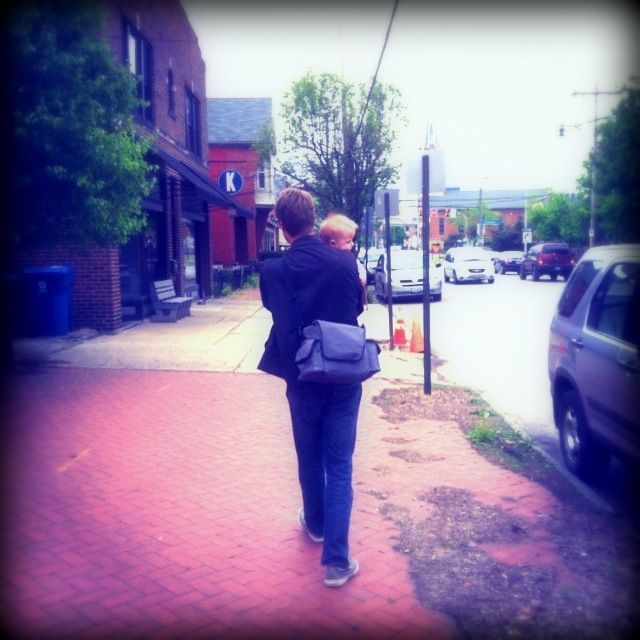 Since both of us took the day off, Greg and I decided to take advantage of the day. We took Simeon to a post-clinic lunch at Katzinger's Deli and stopped at Kitties for some mind-blowing hand crafted cakes. Pastrami, pickles, and chocolate… all is right with the world.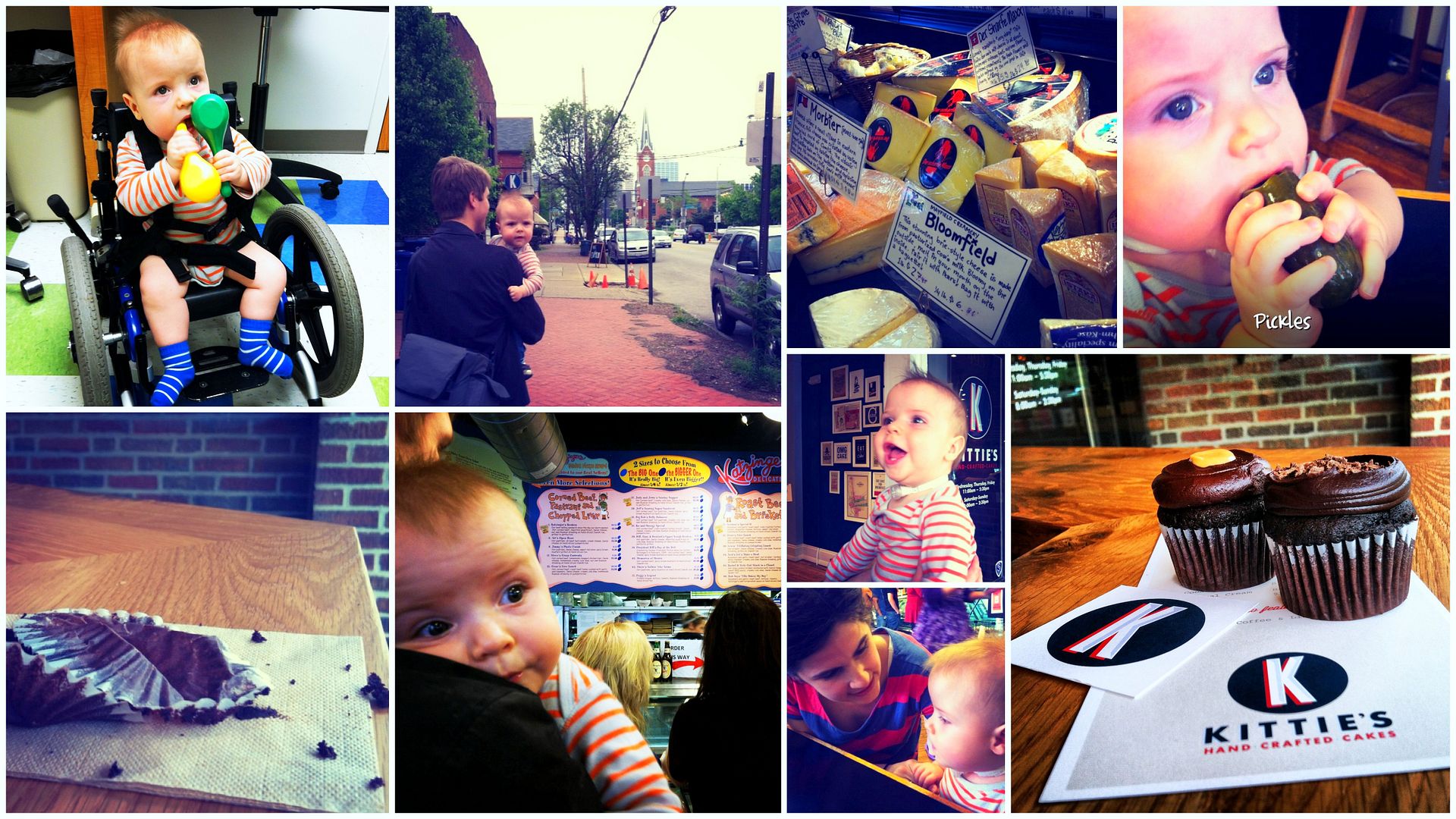 You may notice a new addition in the photos above. Looks like Sim will be on a roll (heheh… get it?) sooner than expected. I'll fill you in soon!