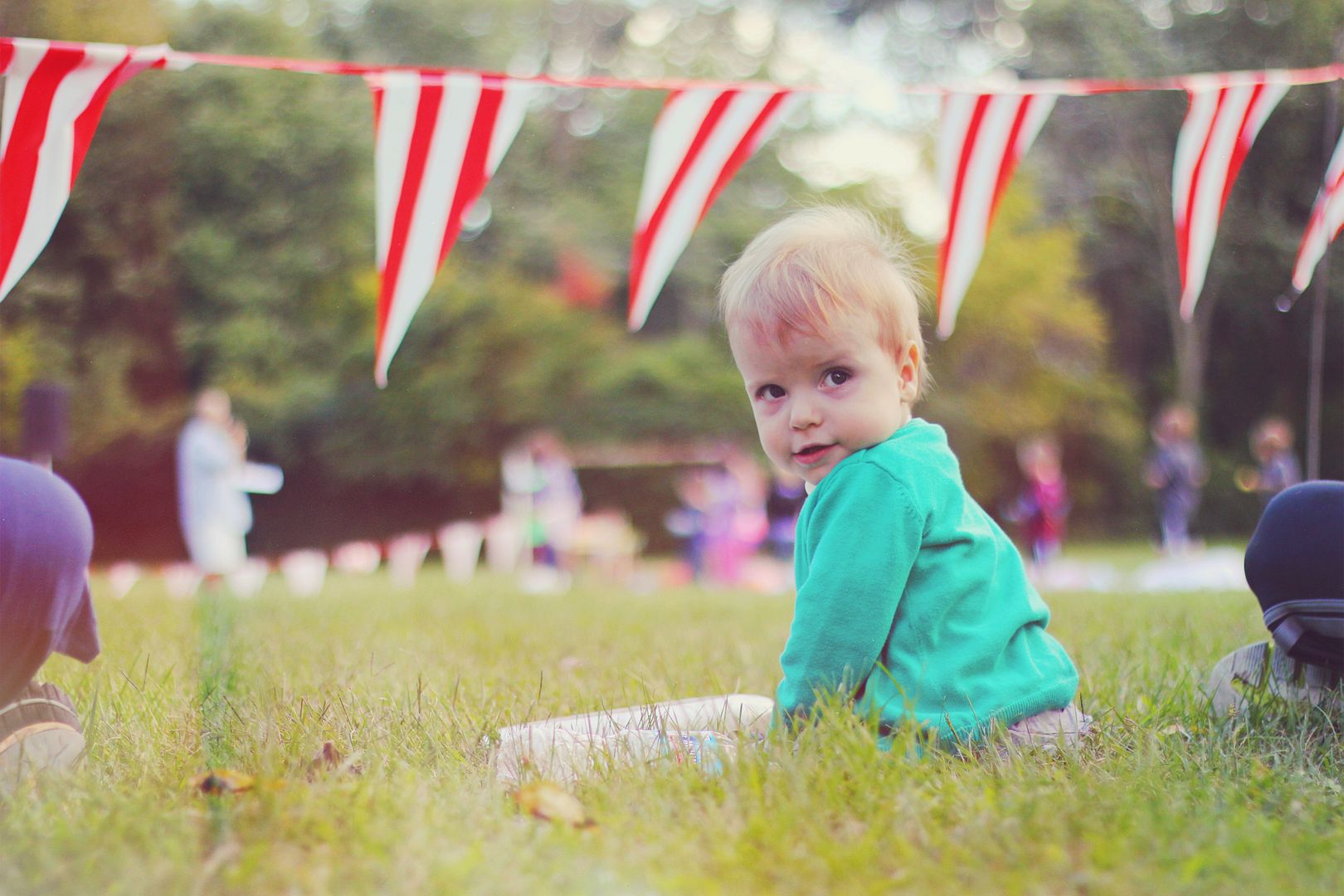 Last weekend I had every intention of staying home. I was going to unpack. I was going to clean. I was going to make stuff happen.
But I had completely forgotten about the church picnic.
So I threw my duties aside for a sunnier option and I'm glad I did. The weather was to-die-for and Simeon looked dashing in his signature cardigan ("signature" because most of his shirts are stained so I use the cardigan as a clean disguise– seriously, he's like Pig-Pen under there), and Greg looked dashing in his signature Bengals cap.
And it turns out I did end up "making stuff happen." I was artist-in-residence at the face painting booth and, to any child who got a Mary Evelyn original last Saturday: Your welcome (and never wash it off because that smudged lizard will be worth a lot of money someday. Cha-ching!).
We sack raced, we water balloon tossed, we ran across a field while balancing an egg on a spoon (my favorite all-American diversion) and finished the day with a quiet vespers service.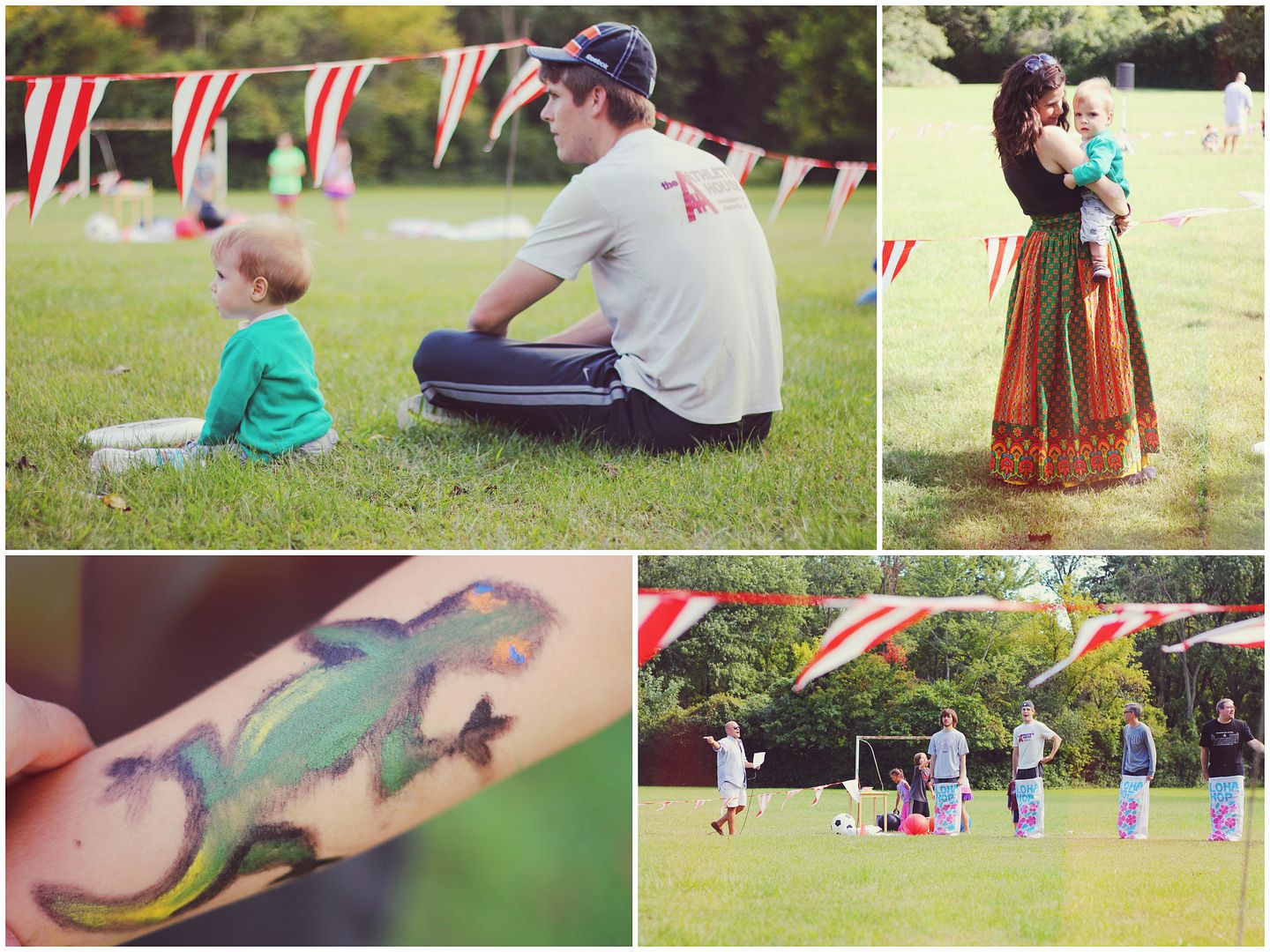 Skirt, courtesy of Frances Edwards (my Grandmother/Personal Stylist). Lizard, courtesy of my mad skills.
Our church family has become such an important part of our life here in Columbus. They've seen us through some rough stuff, they are hilarious, and they make killer sausage– my top three qualifications for lifelong friendships.
So here are the photos from that day. Isn't this better than a bunch of shots of me cleaning my house? I say yes.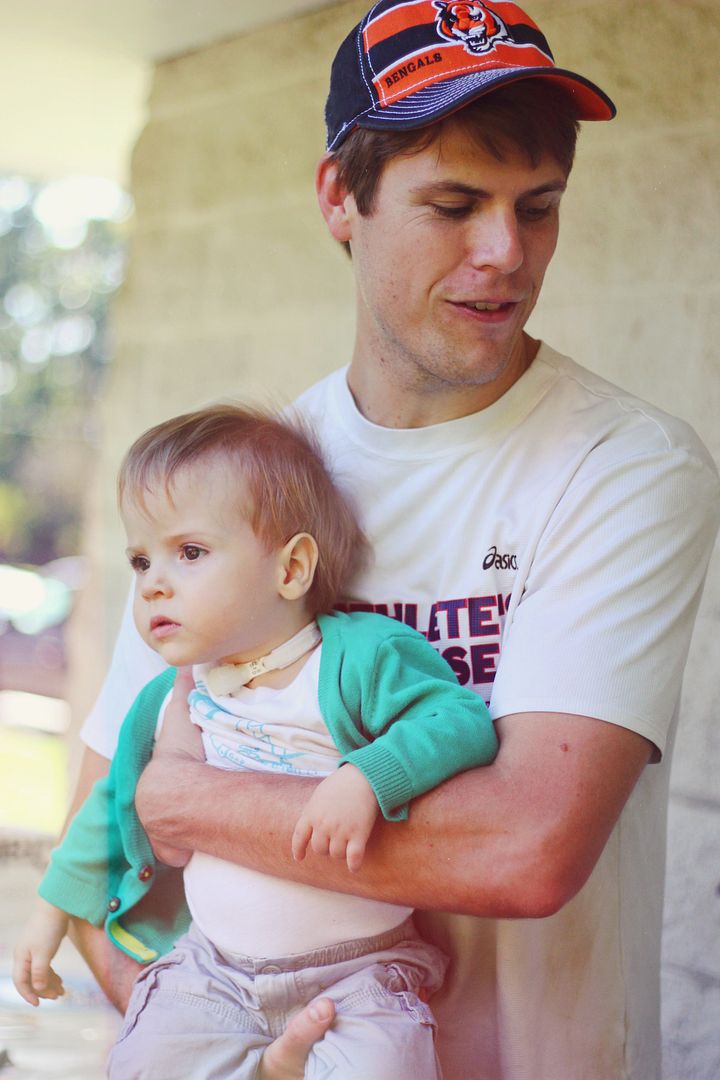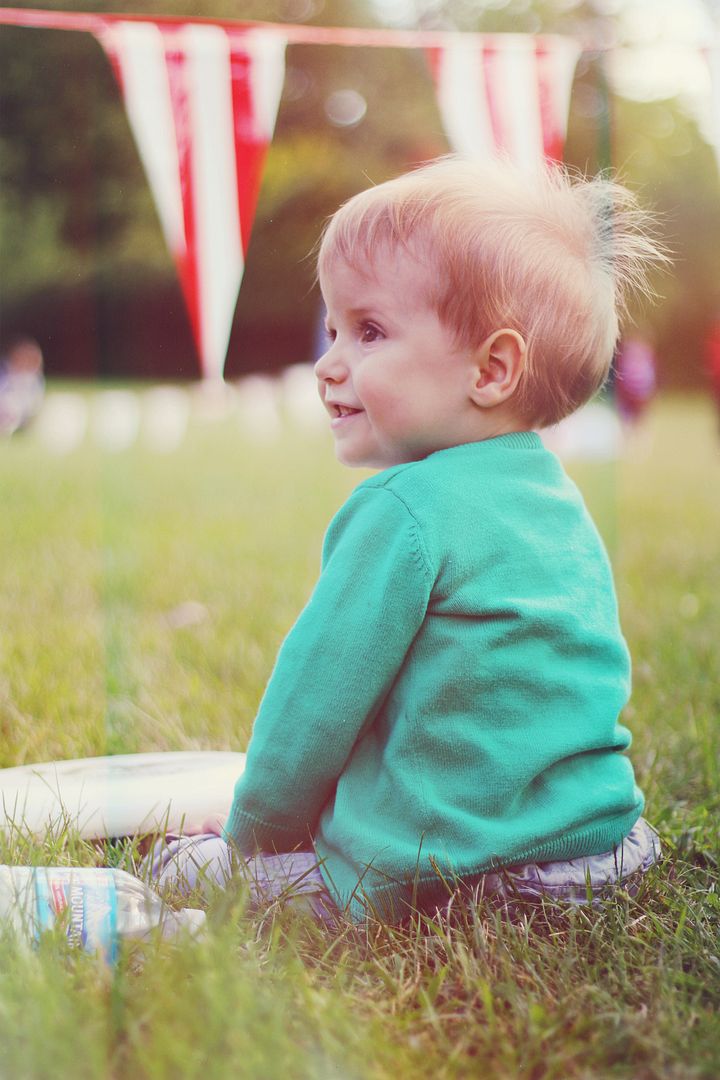 Exchanging juicy secrets with Mrs. Johnson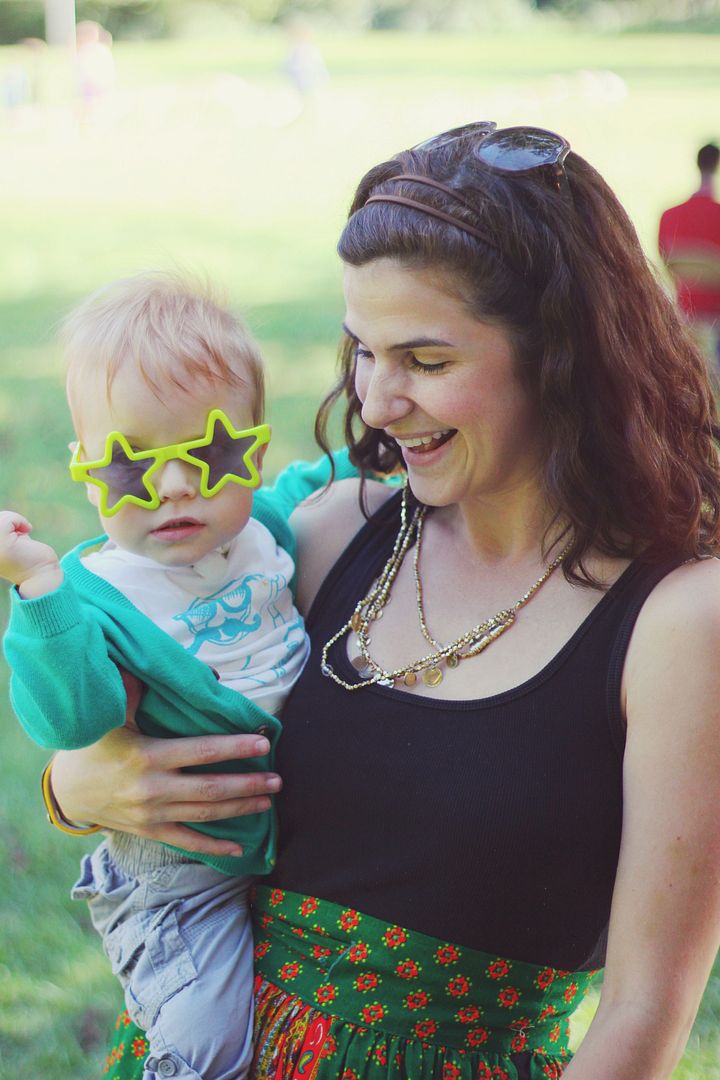 Baby Diva