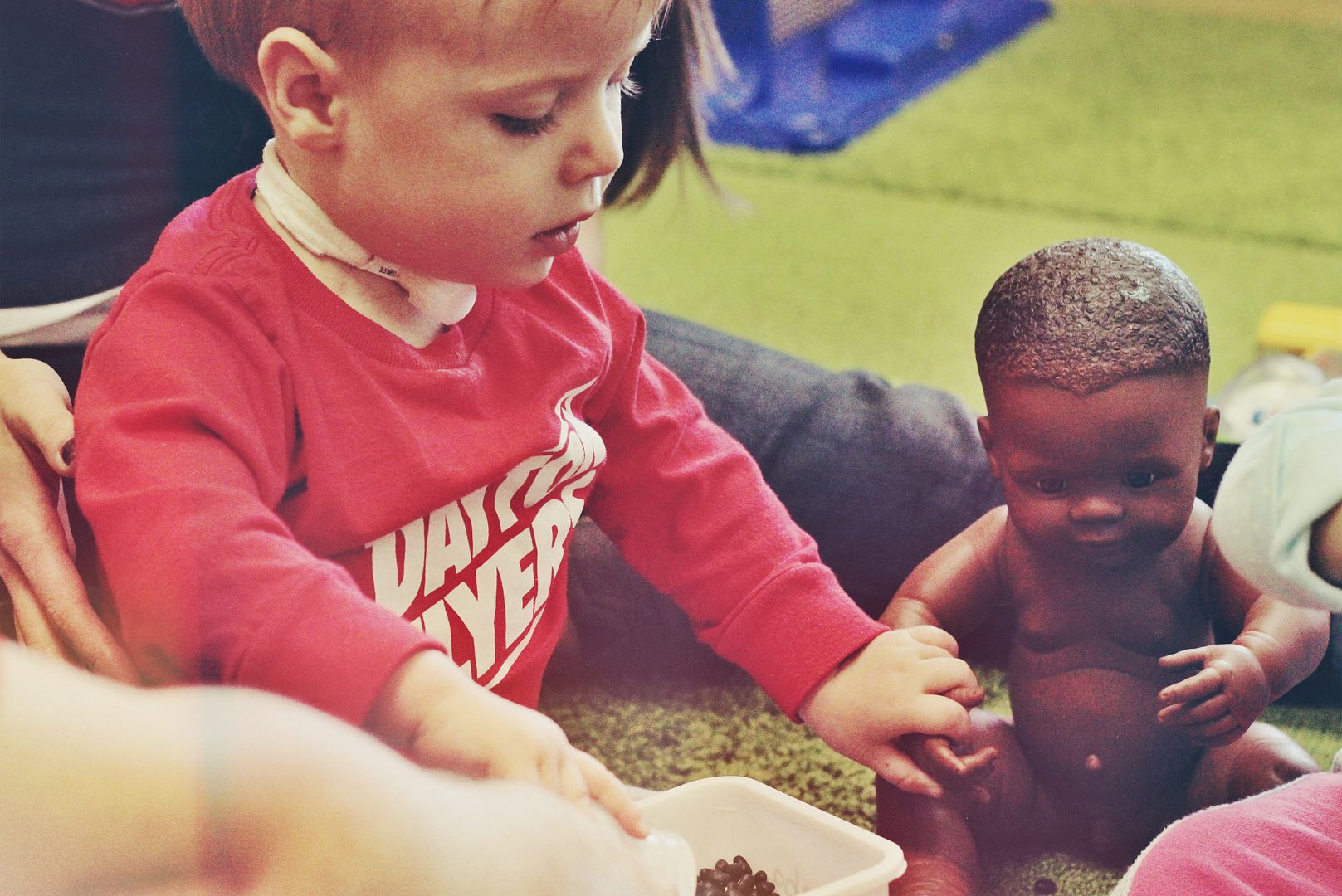 Simeon recently made friends with an anatomically correct baby doll with perfectly brown skin. He is the strong, silent type. The type just right for listening, hand-holding, and sharing secrets. He lives at Sim's early-intervention preschool and, according to Simeon's teacher, no one really knows where he came from. Still, I love that their friendship is blind– to color, to creed, to stiff plastic shell.
But every morning on my drive through our suburban neighborhood, I pass three bus stops, each crowded with kids waiting for that hulking yellow chariot to carry them to school. The kids are more bundled lately. Some stand bleary-eyed and silent in the morning chill. Others laugh and whisper secrets, their breath a puffy cloud, mingling and hovering between them.
And their cheeks are rosy.
And their skin is white.
Just like ours.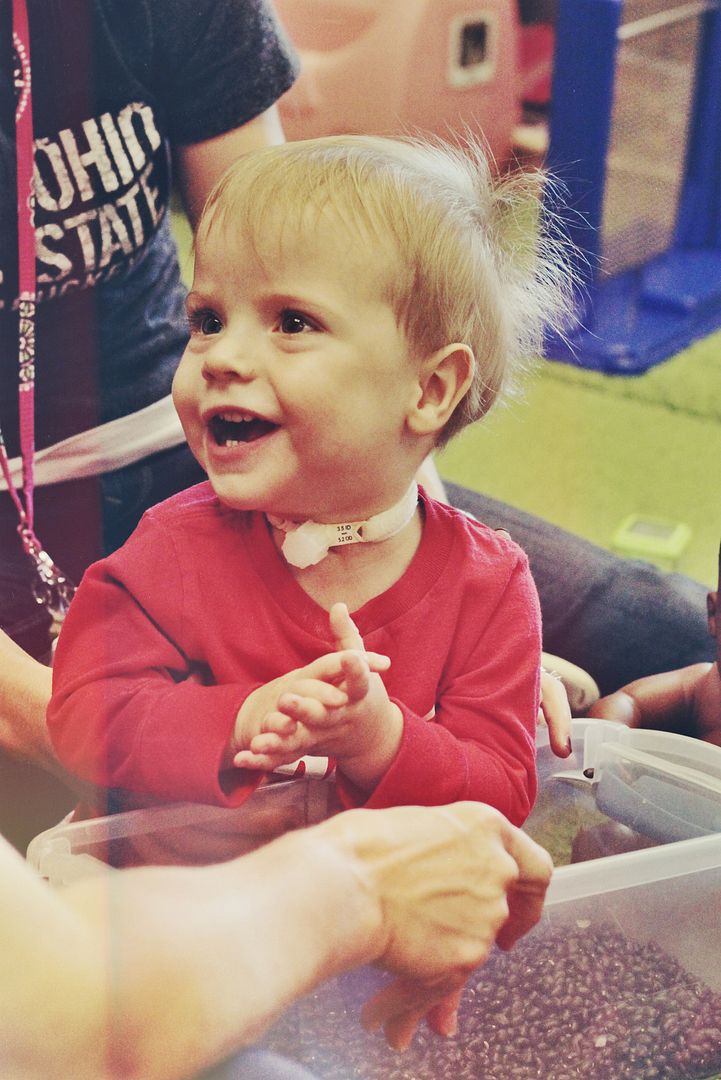 The schools in our area have a good reputation– it's part of the reason we moved here. I knew it was important for Simeon to have access to special services and I knew that our public schools could deliver. But they aren't terribly diverse. And while his early-intervention preschool looks like a We Are The World poster, the halls of his one-day elementary school do not.
So sometimes, on my drive to work, I second guess. I start to wonder.
I worry that we miss out when our surroundings are too great a reflection of ourselves.
What do we lose when we have so much in common?
It isn't really about skin– or about black and white. It's about Democrat and Republican. Hindu and Christian. Rich and poor. Adiós and goodbye. I want my son to see diversity. And in seeing it, I want him to sense that different is okay.
Because he is different. Simeon has a disability. He is a minority. And this means that for most situations in life, he will be the only. He will be the other. He will be the exception.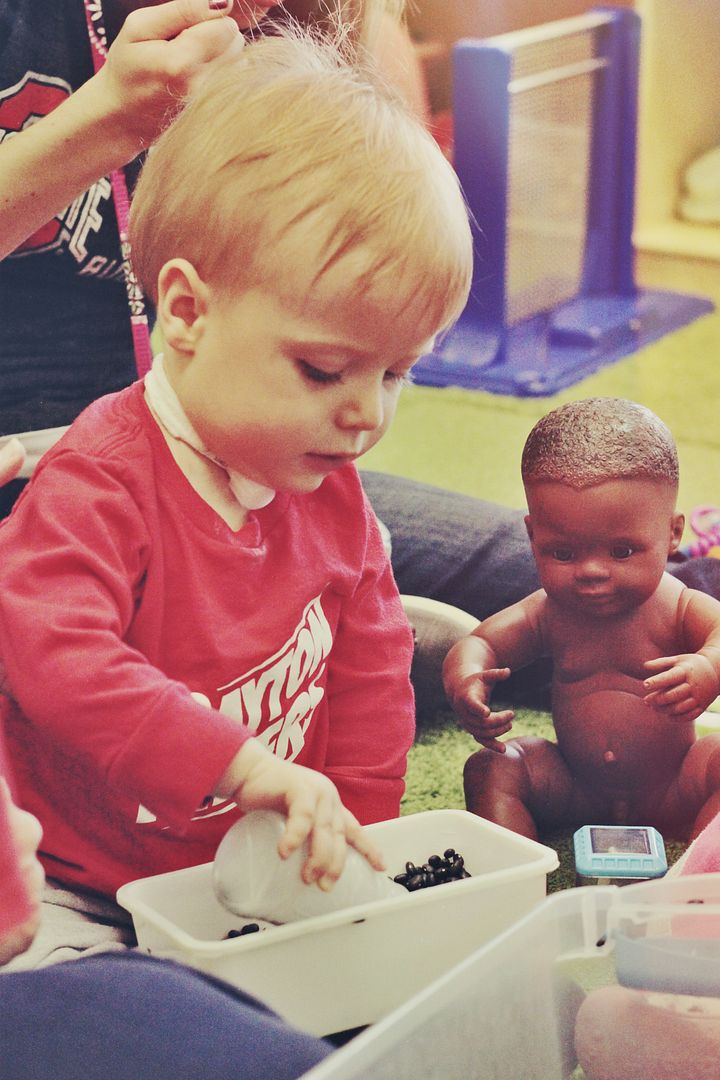 So, I'm torn. And it's not because I doubt the kindness in the chilled rosy cheeks by the bus stop and it's not because I question the diversity that exists within each of us.
It's because the more we see of sameness, the stronger we feel our differences– and that makes us far less likely to celebrate them.
For now we'll read books. We'll talk about difference. We'll hold hands with our brown plastic baby doll. And someday, I hope Sim will make real friends who are just as unique as he is– and special in their own ways.
I hope he will see difference.
I hope he will celebrate.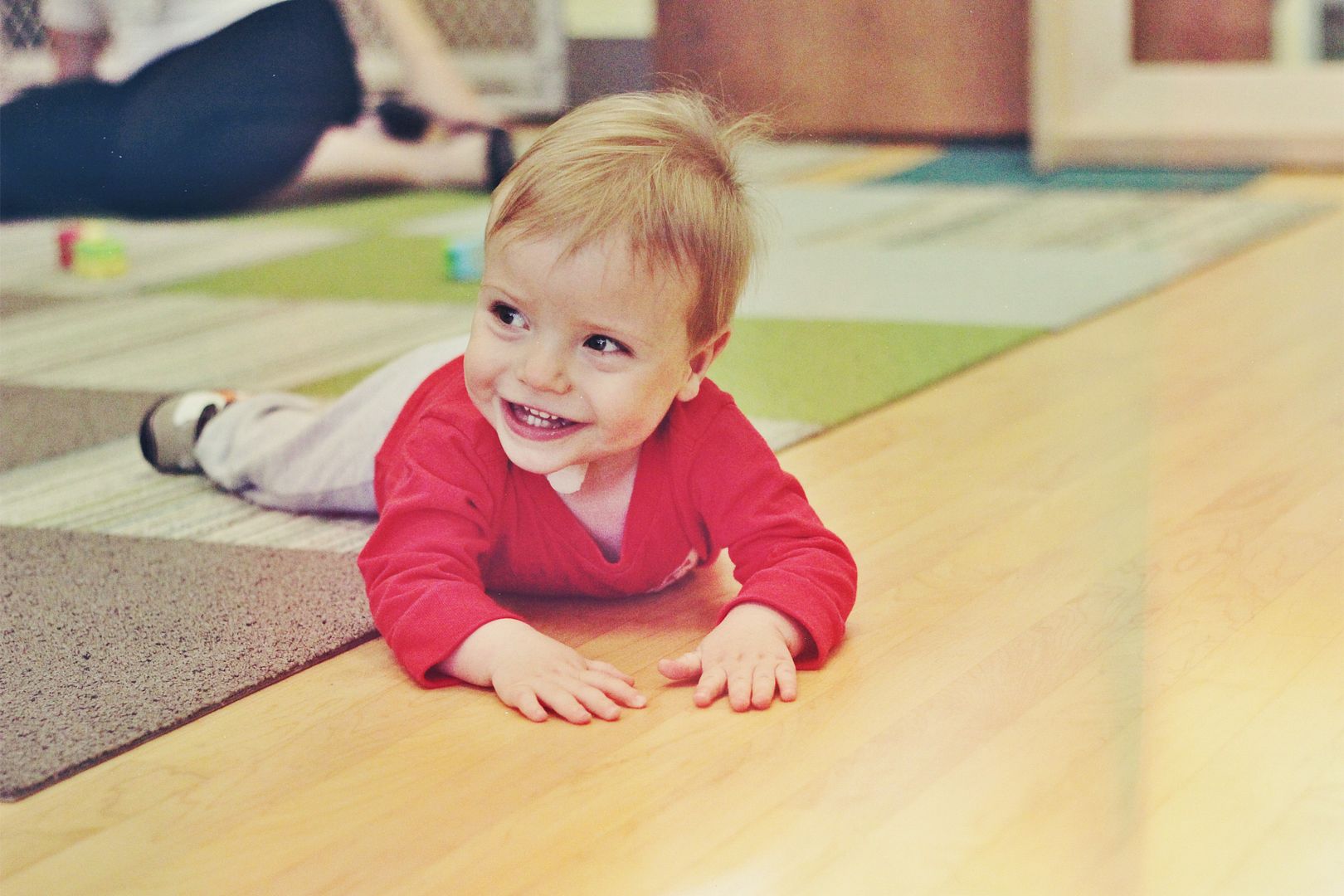 When it comes to your child's school environment, is diversity important to you? How often do your children encounter difference?