In the Spring our 5th graders raise ducks– they incubate in the classroom, hatch, and run around a little pen before moving away to the farm. It's an exciting time.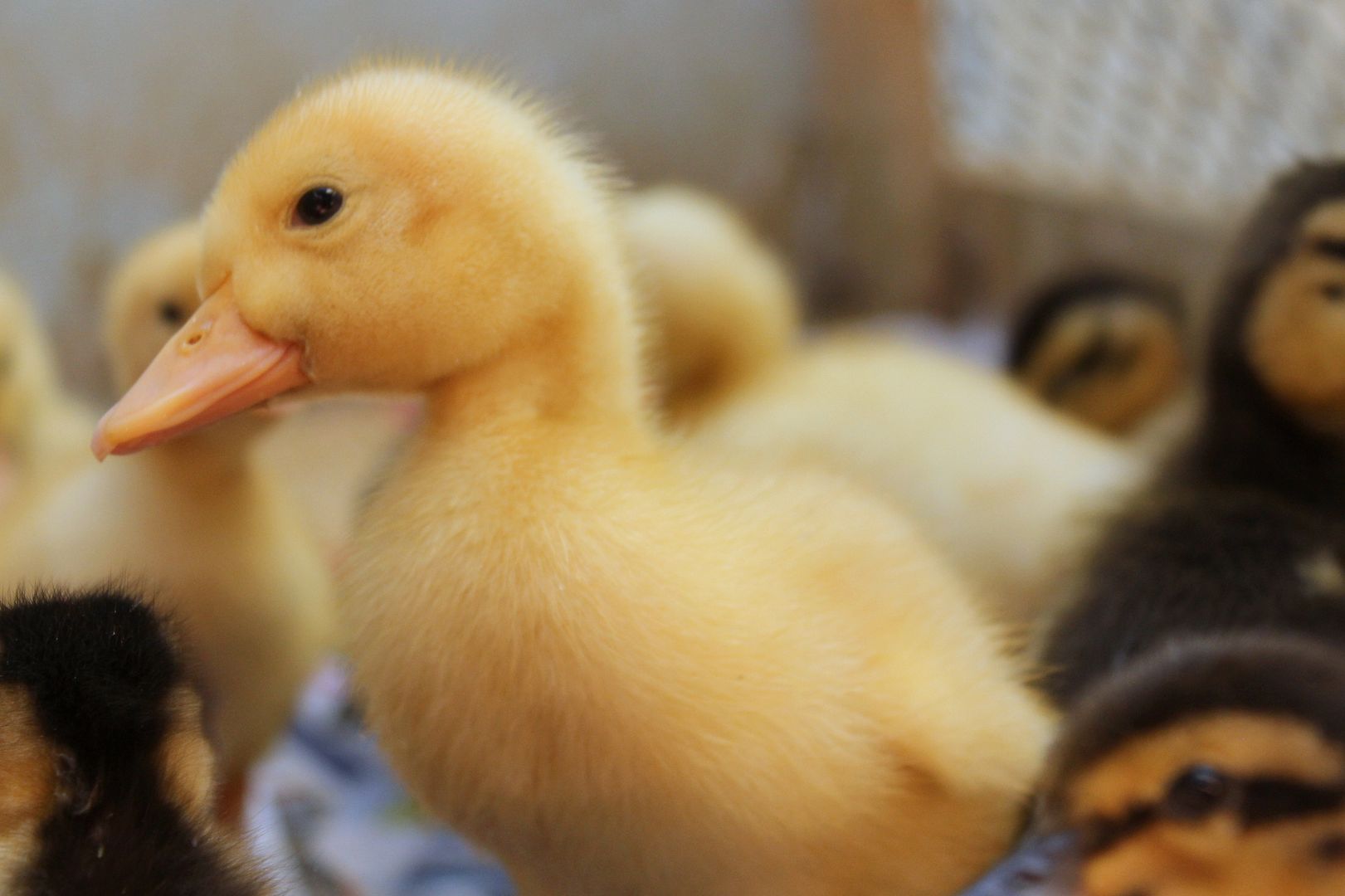 But every year, at some point, we lose one. Every year we see a duck break his way out of that shell, fighting hard, working with all his might– and then he emerges… broken. Something just isn't right. And it's sad. As the others hobble about on new legs, this little one is carried and comforted. We make him as comfortable as possible but we know there's no fixing him. Life goes on.
But I can't stop thinking about that duck.
Because that's my duck. The imperfect duck. The one some might think is not worth having. But they're wrong.
Now, I know Simeon is not a duck (although his hair begs to differ) and I know he isn't in pain and I know it's not exactly the same.
Still, watching this duckling-heartbreak year after year changed my thinking in two areas:
Brokenness is not reserved for mankind. We talk so much about the "human condition." We mourn our broken state and wonder about our sins. Are they the cause of our suffering? What did we do to deserve this? But I don't think it works that way. We certainly wouldn't ask those questions of a duckling. Suffering is part of living in this world. Simeon, me, and that little duck? We're not being punished. Why do we look at suffering in nature and say "it's the way of the world" but can't give the same grace to ourselves?

God uses our suffering for good– but He does not bestow suffering upon us. I know some may disagree, even mothers in similar situations, but I do not believe that God gave Simeon Spina Bifida. When I mourn all this, God mourns with me– just like I mourned for that little duck. I used to wonder if God was trying to teach me something by letting this happen. Maybe I needed to learn a lesson– maybe Sim did. But I don't feel that way anymore. Not to say that we don't learn– boy, do we learn! But God using a difficult situation for good is not the same as God bestowing a difficult situation upon us. And besides, the reason for our circumstance matters so much less than what we do with it.
So next Spring when it happens all over again I'll remind myself of the compassion we give to that duck– and maybe I'll save a little compassion for myself as well.
"Every good gift and every perfect gift is from above, and cometh down from the Father of lights, with whom is no variableness, neither shadow of turning."
James 1:17