This week I went back to work full time.  Why?  Because I'm magic and I can have it all.  I am woman! Hear me… cry about how tired I am.  I am an elementary school librarian and honestly, since I must return to work, an elementary school is the best place to do it.  Where else do returning employees get high-fived all the way to their office?  Where else could I hear voices echoing down the hallways "Mrs. Smith is back!  Guys!  Mrs. Smith is back!!  Awesome!" Where else do you get hugs all day and told that your shoes are cool and you look so little now that the baby is out?  I'm a celebrity.  No big deal.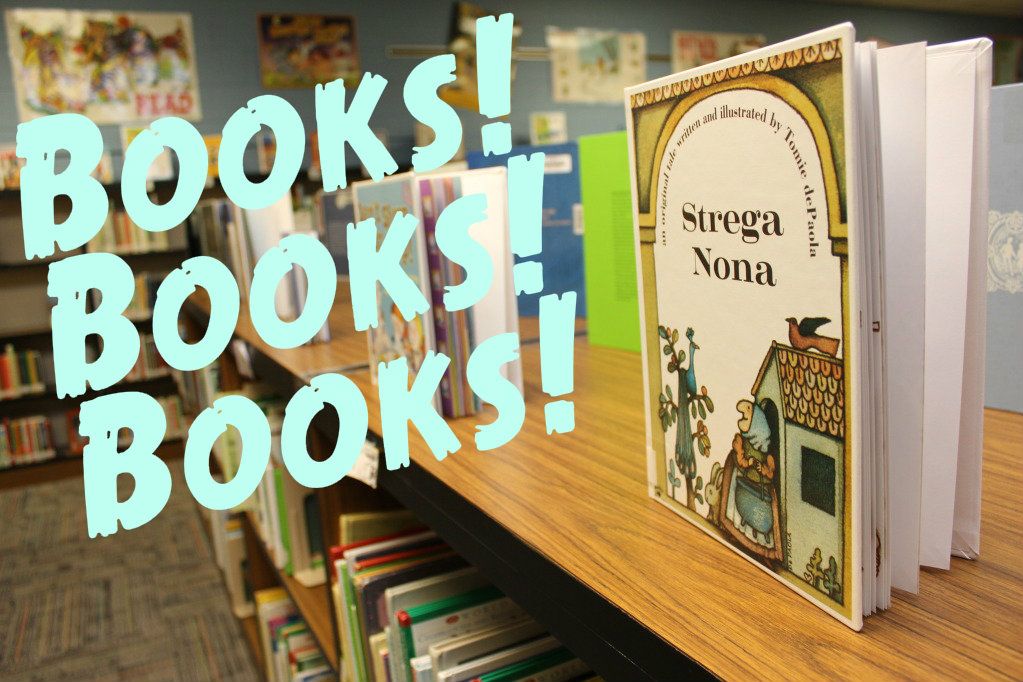 I like to think that I could stay home all day with Sim and if I had the choice I probably would jump on it, but the truth is that when I'm not working I become a bit… disgusting.  Showers?  WHO NEEDS EM'!  Changing out of pajamas?  WHAT THE HECK FOR?  Reading a good book?  DO YOU KNOW HOW MANY EPISODES OF PRETTY LITTLE LIARS YOU CAN GET ON NETFLIX?   If I'm at home too long, I become an embarrassment.  I dishonor my family.  I shame the Smith name.  It's a good thing I'm back at work.
Today, while sitting at my desk,  I noticed a long line of white crust running from the base of my neck into my shirt.  It seems I was wearing last night's spit up as part of my hip ensemble– and I should mention I was rocking  it.  This should have been a gross experience.  After all, I had someone's stomach mess glued to my chest, but when I went to clean it up all I could think was "ooh!  Simeon!  This smell makes me miss that guy.  I can't wait to get home and enjoy more of that spit-uppy kid!"  If you think I'm disgusting, you're probably right but, in my defense, this is a Simeon only response.  My reaction would have been much more dramatic had the spit up belonged to Greg or the mailman, for instance.
href="http://i1269.photobucket.com/albums/jj582/mevlyn41/IMG_3257-1.jpg">
Being back makes me realize how much I missed my students.  Their enthusiasm for all things Simeon is charming.  While I was pregnant, we had lots of talks about the little guy and, after 20 weeks of pregnancy, I sat down with each class and I told them it would be a boy.  I also told them that he had spina bifida.  I knew I would miss a lot of school with all the extra ultrasounds and I knew that I would have some tough days.   I wanted to help them understand why.  I have a good relationship with my students.  I like my students.  I thought it would be good for them to know about my son.
All I can say is that kids are honest.  Beautifully, hilariously, terrifyingly honest.   I spoke with 500 kids, and their reactions were adorable and kind.  I got lots of great questions and cute little kid support.  I felt like my students were a tiny microcosm of the larger reality.  There may have been a small handful of insensitivity, but the majority of kids were kind, thoughtful, and curious about the situation.
My return to work has been no different.  I brought photos to share and after the initial squeals of "he's soooo cute!" there was the inevitable "what's that under his chin?"  So now, every student in school can tell you (in kid language) what a trach is.  I've got one kid who is determined to find a way for Simeon to safely swim with his trach.  I told him I had $1,000 with his name on it if he could figure that one out!
Here are some of my favorite kid quotes from my pregnancy and beyond:
2nd Grader:  
"If your baby comes out, can I see it?"
If it comes out??
1st Grader:
"How many years pregnant are you?"
Sooo many years…
3rd Grader:
"It's okay to be different, Mrs. Smith!"
That one kind of made me cry.
1st Grader:   
"Don't worry if the baby has blood on him when he comes out.  He's not hurt.   It's from the mommy."
Very informative.
4th Grader: 
"He can play wheelchair basketball!  He'll be super fast!"
You betcha!
5th Grader:
"So he's kinda like a robot!"
This in response to me saying I "plug Simeon in" to a monitor so I can be sure he is breathing like he should.
6th Grader:  
"We learned  about babies in class today.  And like… how you get one."  
This was said with a knowing look that made my skin crawl.  Caught red handed.  I didn't do anything, kid!  You can prove nothing!
6th Grader:  
"I'm confused. Why is your stomach so big?  Isn't the baby down by your cervix?"
I'm not sure If I'm allowed to discuss my cervix with students.   There's got to be a lawsuit in there somewhere. 
But possibly my favorite quote was sent to be by the mother of one of my students.  When the girl scout troop recently discussed women they see as powerful, my name came up.  When asked what makes Mrs. Smith powerful, one of the girls said,
"Mrs. Smith is powerful because you would think that she would be sad that her son has spina bifida. But she's not. She is powerful because she smiles and is happy when she talks about him and shares stories about him. We're learning a lot." 
I don't feel powerful very often, but hearing this made me feel giant-tough– like Paul Bunyan.   Simeon makes me powerful.  Maybe he's the real Paul Bunyan in this situation.  I'm just his Big Blue Ox.