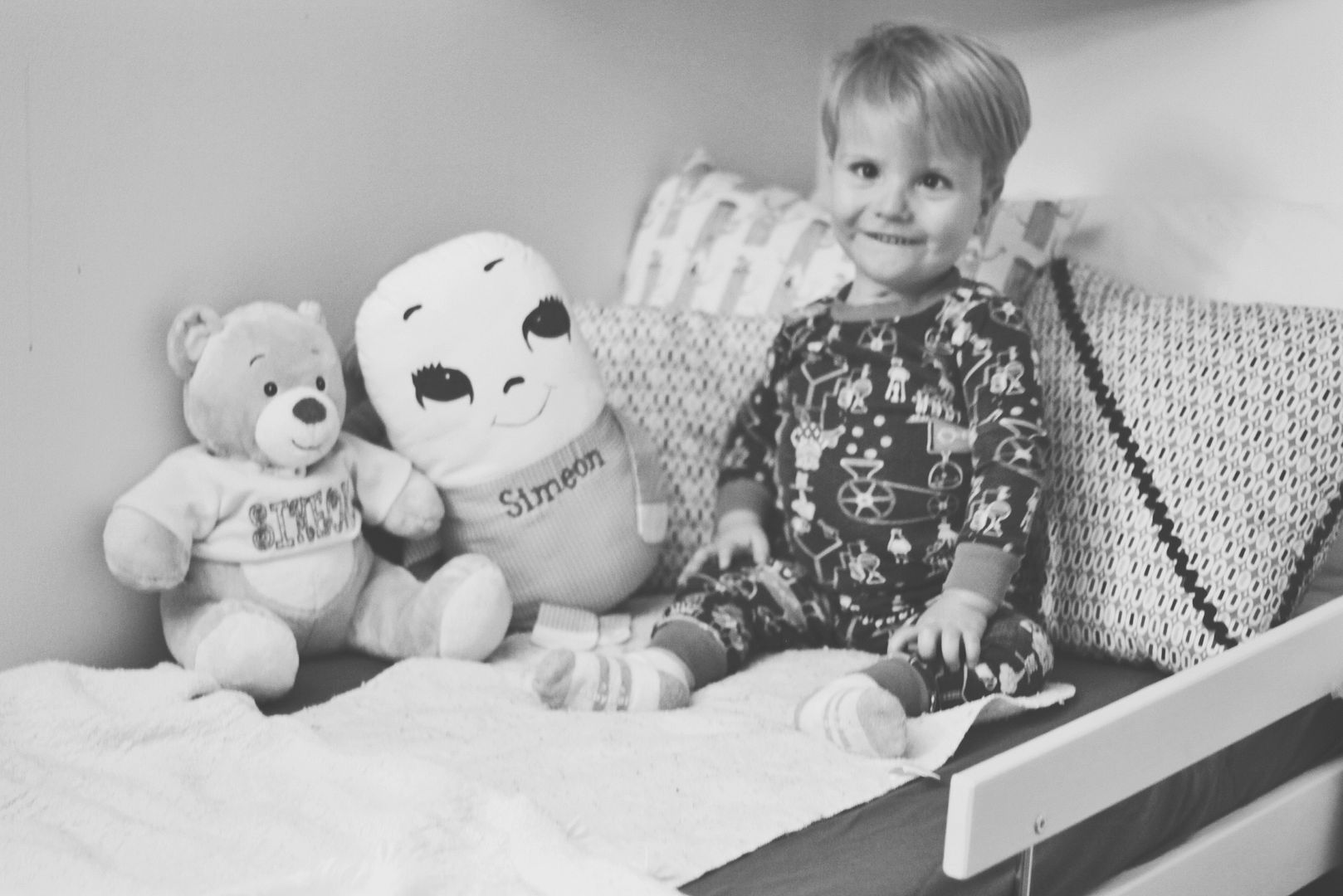 I've caught the nesting bug. I knew I would catch it eventually. To be honest, my plan was to hold off on starting the baby-prep process while waiting for the bug to bite because (when you get down to it) "nesting" is just a nice way of saying "housework." Kind of like how "I'm doing a cleanse" is a nice way of saying "I'm on a diet where I spend a lot of time in the bathroom." We're not fooling anyone.
The first step in my nesting process? Get our big boy into a big boy bed.
We know the little lady will need to use his crib and the longer we waited to switch him to a toddler bed, the more I worried that Simeon would feel all angsty and displaced by the tiny person taking over his night-night turf. So, Greg and I got childcare in order and went on a spectacular date-night to the Ikea, about two hours from our home. Have you been to the Ikea children's department? It's hecka cute.
We chose the SNIGLAR bed frame because it was cheap, has a guard rail, and is very low to the ground. I wanted something that Simeon could get out of on his own so we found this vinyl wedge that hits just two inches below the edge of the bed. It works great for getting out of bed– although getting in is still a bit hard (crawling uphill and all).
We brought the bed home, slapped some yellow paint on it, and set it up where his crib used to be.
His initial reaction? He totally dug it.
His reaction upon learning that he would be sleeping in this bed.. not just playing in it? Despair. Followed by indignation.

His reaction upon being offered some nice hugs and pats to help him fall asleep? Snug as a bug in a rug.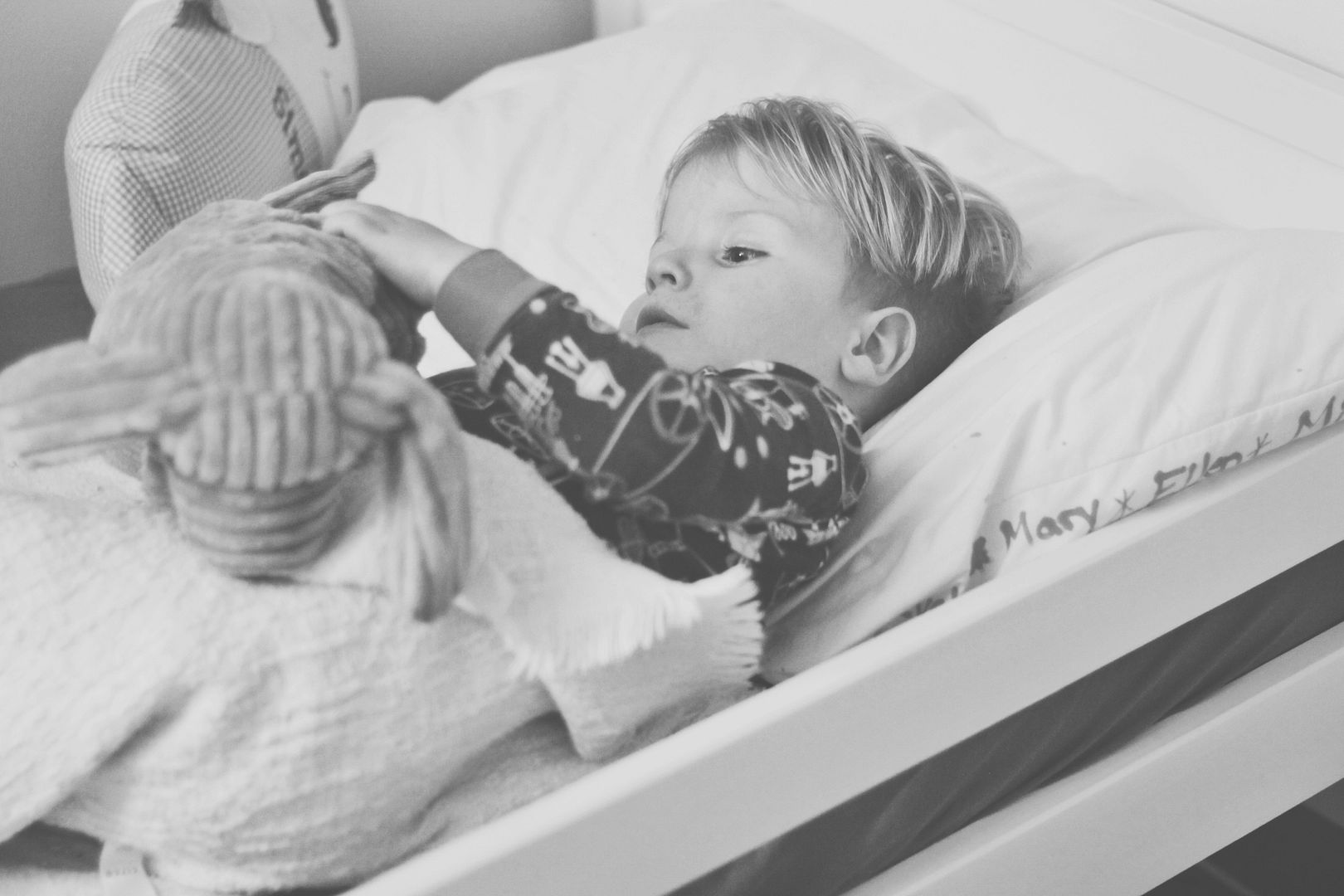 We did end up moving the wedge because he crawled out a few times but, after the lights were out and the parents weren't hovering, this kid fell asleep lickity-split. It was a peaceful night.
I guess I'll stop calling him a baby now.
Just kidding. That's not going anywhere.
When did you switch your little one over to a Big Boy/Big Girl bed? How did they handle the transition? How did YOU handle knowing they could get out and make trouble in the middle of the night (like stick their fingers in all the light sockets and eat dust bunnies off the floor, for example <—not that I've thought about it or anything…)?