I dig my in-laws. There. I said it. I know some of you may have monsters in your family– women who tamper with your cooking and critique your child rearing– but not me. The Smiths are a gentler breed, and what they lack in the interesting-last-name department they make up for with personality. So, a few weeks ago, we packed up the car and took Simeon to meet the legendary Smith brood.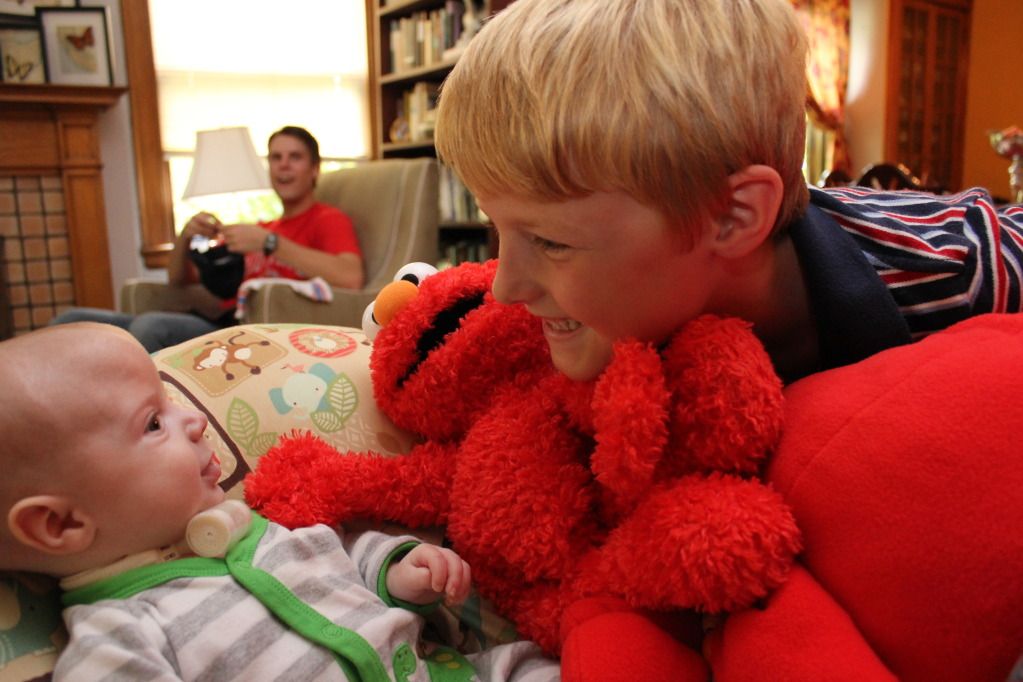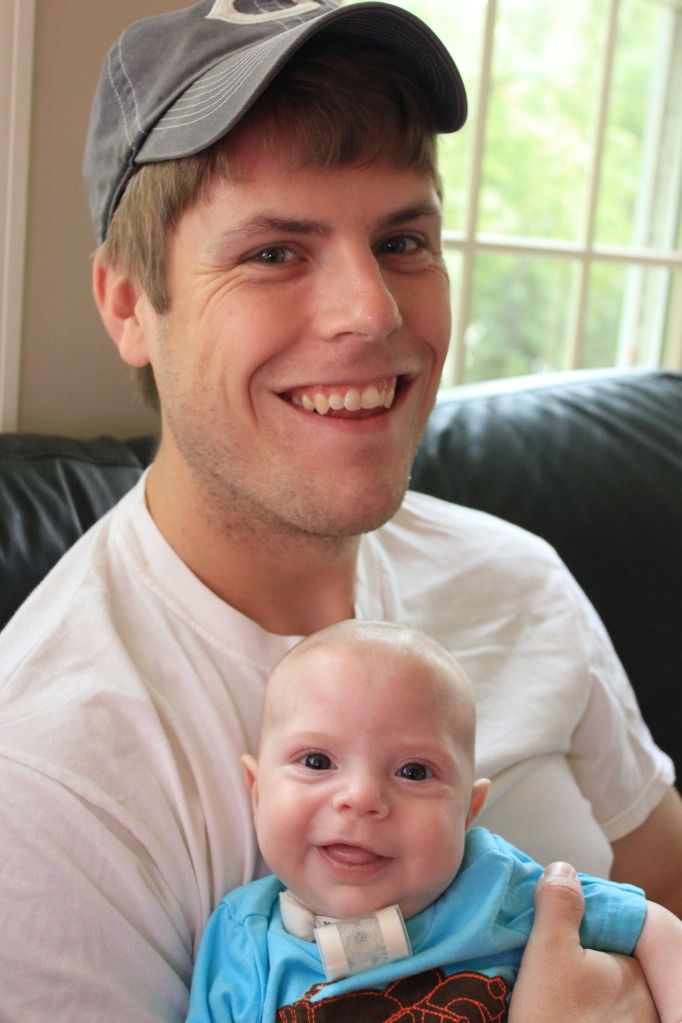 Choosing to be a Smith is isn't easy. I grew up as a Finley and taking on the mantle of "Smith" was strange. I recall a friend saying, shortly before my wedding, "So you're becoming a Smith
and
moving to the Midwest? But you have so much potential!" I get what she was thinking. By joining the ranks of Smith folk I was thrusting myself into a life of anonymity. I would be lost among the hordes. Would people even look at my resume? Could I ever eat wheat toast or was white the best I could hope for?
Would I ever do anything interesting again?
The idea of being a Smith was tough– the idea of being a
Mary
Smith was almost unbearable. Being a (first name) Mary (last name) Smith has its challenges.
What to expect when becoming a Mary Smith:
Be prepared to have a long wait with any business that needs to locate your account. "Hang on a sec… wow. There are just so many of you in here! You aren't the Mary E. Smith who was born in 1935, are you?" Blurgh.
You become a kind of everywoman-pretend-example person. "So let's say… Mary Smith… walks into the library…" "Okay, so if Mary Smith, say, has too much to drink…" "Some crazy food hoarder lady…let's call her Mary Smith…" Woe is me!
Children (and I'm a teacher, so you can imagine) believe you are intimately acquainted with all the other Smiths. "Are you married to the gym teacher?" No. "But have you like, been on a date with him, or something?" No. "I don't get it." Me either.
Sometimes (and this is my favorite) people will think you're using an alias. "Seriously?" and then they lean in real close and whisper "You can tell me your real name, ya know." Wink wink.
Naming Simeon was no easy task. We couldn't very well name him John or Joe or Will. But we didn't want to get too crazy either (Balthazar, Cosmo, Butch) so we had to find something in between. The more I tested names out, the more my brain mutilated each combination and turned my options into epic sounding possessives coupled with the word "myth." Here's what I mean– after mulling it over, "Matthew Smith" began to sound like "Matthew's Myth." Then "Abraham Smith" became "Abraham's Myth." Simeon Smith was Simeon's Myth. See what I mean? The "S" in Smith haunted me, bouncing around and changing our future son's name into the title of a bad children's novel– Simeon's Myth: the Story of a Pirate Boy who Loved Treasure. Ick.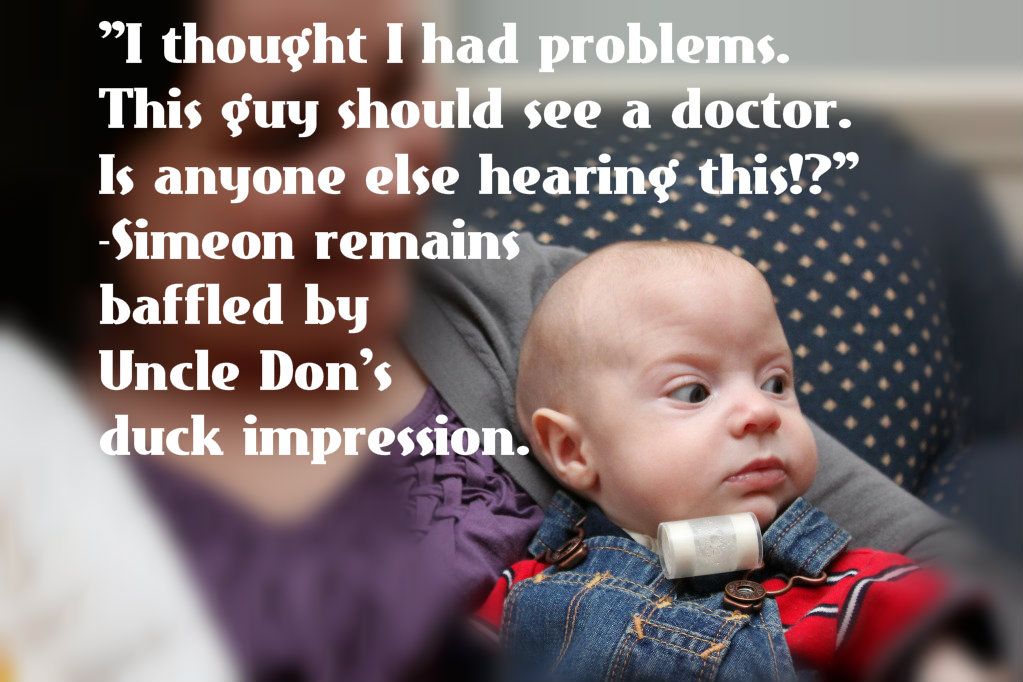 But then I remembered what Greg told me before we married. He said that Smiths have to work harder than most people to set themselves apart. If you're a Smith, you can't just expect folks to notice you. Oh, no! You've got to make them look your way and shout "There goes a Smith unlike any other!" So that's what Sim and I are working on– following the example of our Smith family and rockin' this name like… well like John Smith, or Bessie Smith, or Will Smith, or Anna Nicole– never mind. The important thing is that we're making Smith look good.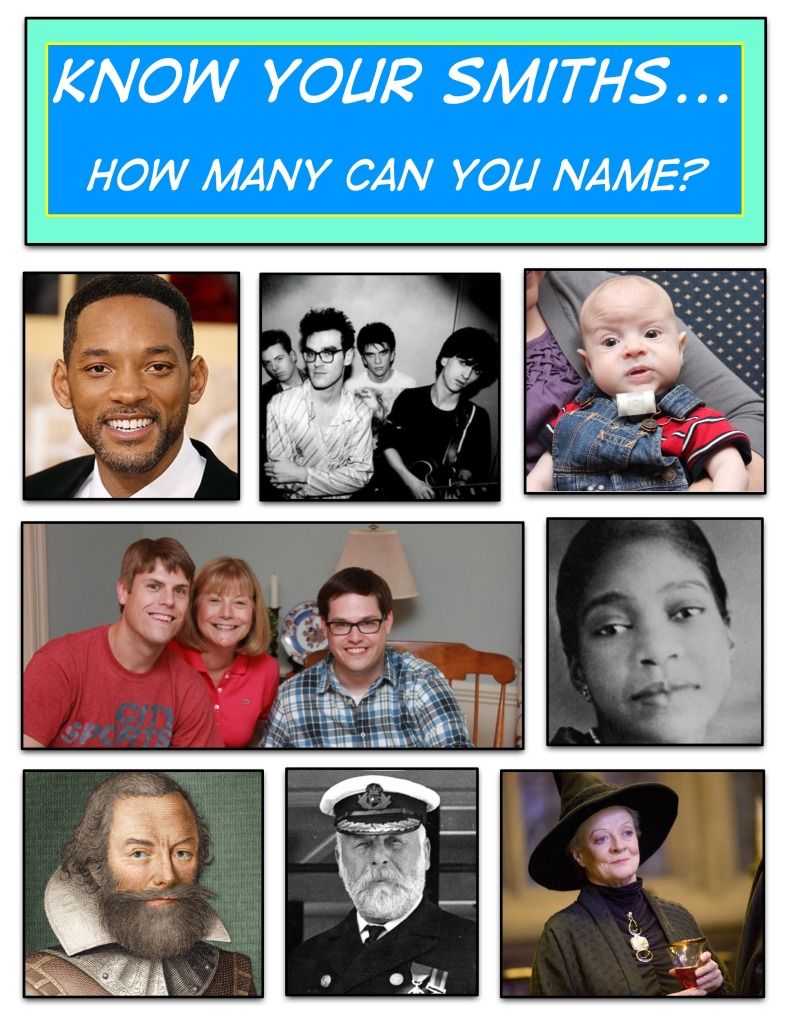 So, below are some pictures from our family visit. It was a long time coming. I should mention that alongside the Smiths there are Whites and Taylors who have it almost as rough as we do. The only exceptions are the Wamplers and Greg's sister who left the Smiths to become a Haverstick. But a Smith by any other name is still a Smith. You can't run from the Smiths, Mrs. Haverstick– they will find you.
Music is Packing Blankets by the Eels